When Celebs Help Out At Other Celebs' Weddings
By Moureen N February 6, 2023
---
Whenever renowned celebrities like Taylor Swift, Jessica Simpson, Serena Williams, and Rihanna, just to mention a few, grace any wedding occasion, social media sites like Instagram, Facebook, and TikTok can only talk about how glorious and fantastic the wedding was!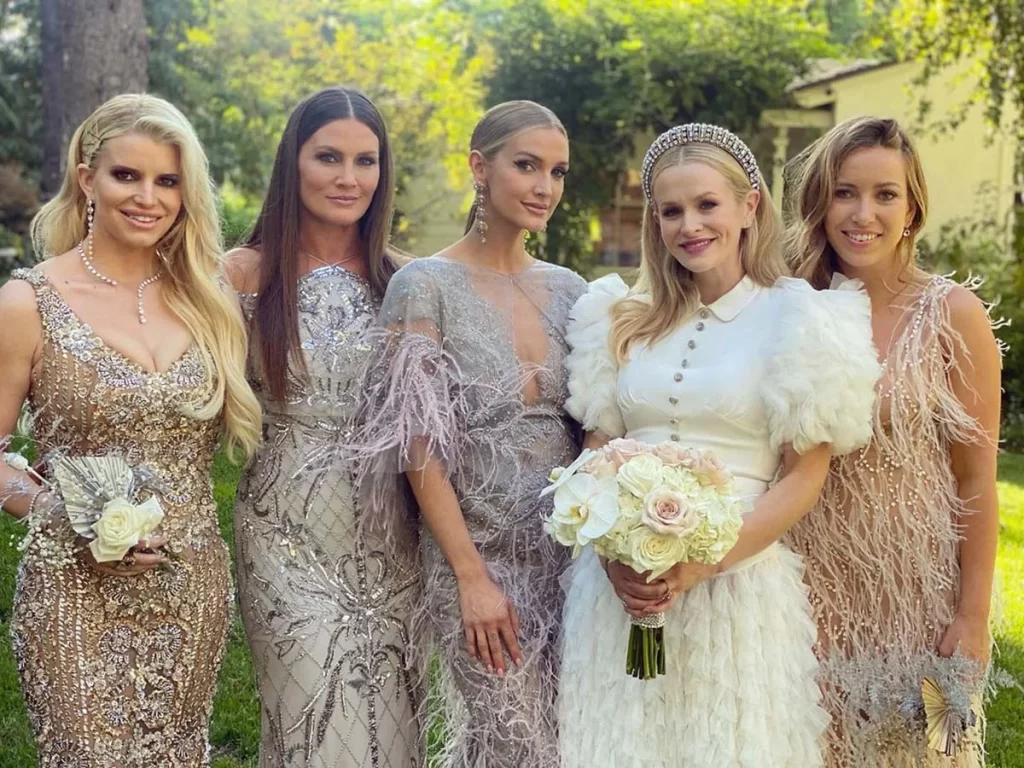 Fortunately for the lucky individuals who have connections with the celebrities mentioned above, there are reasons for them to smile especially when they are about to have their weddings. They are assured of receiving rare but expensive support from these celebrated and highly respected people.
To be honest, a bride isn't a bride without her favorite girls by her side. And some people's favorite girls just so happen to be our favorite celebs. Let's dive deeper and take a look at some of the memorable weddings attended by these spectacular celebrities.
It was more than amazing and breathtaking to have a glimpse of Jennifer Lawrence's frock as she made a grand entry to her brother's wedding in 2013. She was as exquisite as saints from the catacombs. Mila Kunis was not spared either, as her dress was more or less tantamount to that of Jennifer Lawrence's during her brother's wedding in December 2013.
Lady Gaga's outfit was bewitching and captivating as well. Minimalistic, which is totally unlike her, but extremely cute!
Other celebs, like Pippa Middleton, Bryce Dallas Howard, Anya Taylor-Joy Tailor Swift, Karlie Kloss, Madelaine Petsch, Christina Hendricks, Nina Dobrev, and Serena Williams are greatly adored celebrities who have almost made married men run ballistic with envy when they dressed elegantly to grace various wedding occasions of their relatives.
Can you imagine how amazing it must be to have an A-list celebrity help out with your wedding planning? We sure would love that, even if it meant that they'd get all the attention of the guests!