Wedding Planning Careers 101
By Fatime G September 26, 2022
---
Wedding bell thrills are surreal, and we're not talking about the soon-to-be couple – this is for the wedding lovers turned planners. If you've found yourself excited at the thought of turning a bride's dream into a magical reality or fascinated by the little details that go into walking down the aisle, then the wedding industry might be your perfect match. Fundamentally, wedding planners are organized individuals with a passion for hospitality and service to others, but that's just the half of it. Let's take you through five steps to turning that nuptial intrigue into a career.
1. Industry Research
It's never advisable to pursue any career blindfolded, and the wedding industry is no exception. Start by conducting sufficient research on wedding planning before jumping in head first; we propose writing down any questions, concerns, or aspects that pique your interest. The essence of research is to gain insight into wedding planning, making it as diverse as possible.
2. Training Courses
With your groundwork laid out, it's time to consider signing up for an event planning and management program or crash course. Ideally, you aren't exclusively tied down to studying event planning; you can branch out and take up a practice beneficial to your wedding planner role. The training course will take you through the technicalities of wedding planning, from hospitality to marketing and organizational behavior.
3. Intern for a planner
We learn through practice, and for you to excel as a notable wedding planner, you need to learn from the experts. Look up local wedding planners willing to take you under their wing; not only does this present itself as a learning opportunity, but also a chance to put your classroom learned skills to the test. Volunteering to work with an events manager gives you hands-on experience while exposing you to real-life situations and challenges.
4. Marketing Strategy
You've gotten through the throes of wedding planning; now it's time to get your name out there. Develop an elaborate marketing strategy to tout your skills to potential clients. Joining a professional wedding planners' association is an excellent start to networking and a platform to forge broad relationships with vendors and suppliers from the wedding industry, photographers, florists, and caterers.
5. Keep Learning
The wedding industry stays evolving, so you could never know too much. Stay on the lookout for wedding planning trends, watch webinars, read blogs online, and listen to podcasts to stay on top of your game. Through your working experience, nurture your leadership, organization, and communication skills. While institutional learning takes you through the technicality part of wedding planning, most practical skills that are required you'll learn through experience.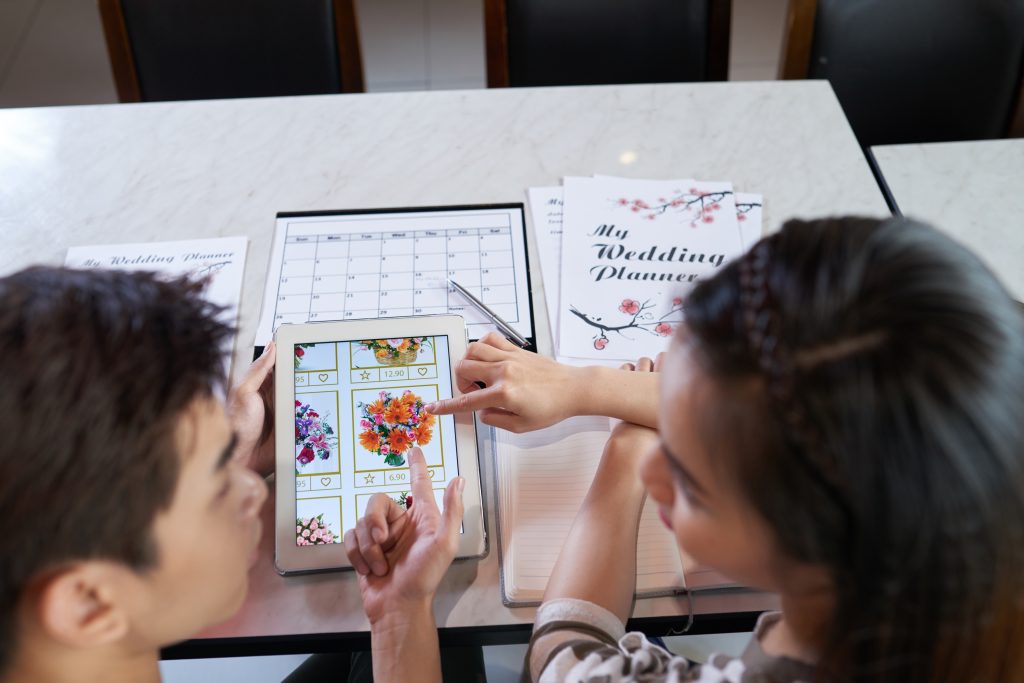 Conclusion
Wedding planning is among the most rewarding careers – to be part of a special milestone in a couple's life is enormous. In a sense, the wedding planner is the brains and backbone of an entire wedding ceremony; therefore, choosing to pursue this career path requires a great deal of passion and drive. Additionally, you have to be open-minded, patient, and willing to work with the couple through their beautiful journey. Wedding planning is ultimately a team effort.