30+ Simple Ways To Make Wedding Planning Easier, Cheaper, And More Enjoyable
By Navkiran K March 16, 2023
---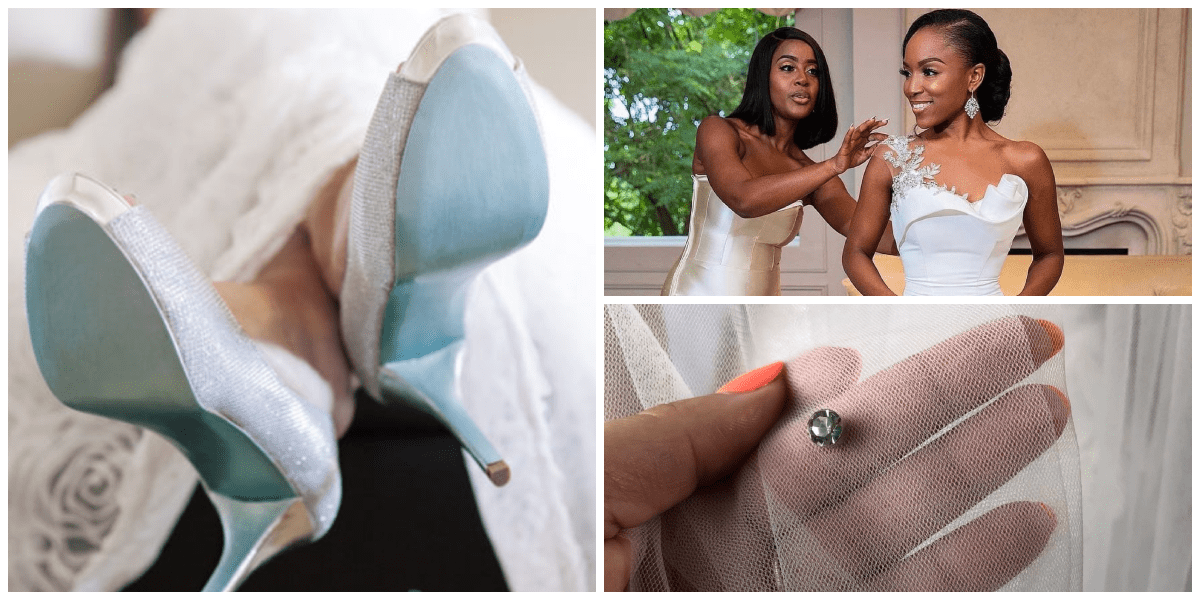 Planning a wedding may be one of the most stressful undertakings of your life, but it doesn't have to be. While the wedding is supposed to be about celebrating your relationship and sharing that joy with family and friends, for many couples planning their big day can often be a source of stress rather than excitement. 
Trying to organize everything from the caterer to the florist, seating charts, favors, and more can quickly become overwhelming and make the endeavor seem impossible. Thankfully, there are plenty of clever wedding hacks out there that will allow you to plan your special event while enjoying the months leading up to the big day. 
Read on if you want helpful tips and tricks that work effortlessly to ensure your dream wedding becomes a reality—without getting gray hairs in the process!
Hire a planner
Hiring a wedding planner is one of the best decisions any couple can make! They can help you save time, money, and sanity while ensuring your dream day runs smoothly. Wedding planners have expertise in every aspect of planning your nuptials.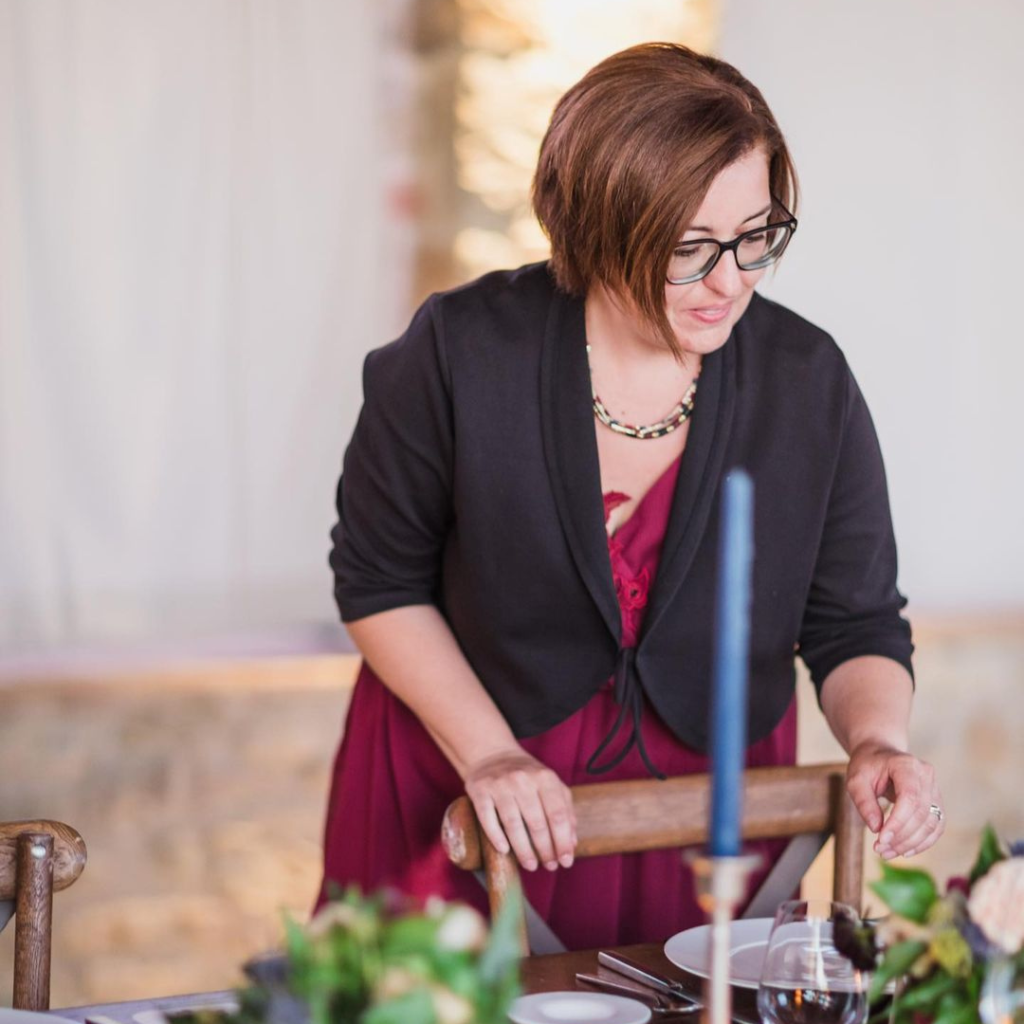 From picking vendors to scheduling contracts to finding ways to save money along the way. A good planner will listen intently to what you want and do their best to make your vision come true without breaking the bank or stressing out family members.
Have a weekday wedding
If you're struggling to balance your budget and your dream wedding, booking your special day in the middle of the week can solve your problems. Weekdays offer more dreamy venues, vendors, and great deals, which means you'll get to plan a one-of-a-kind soirée with fewer hiccups.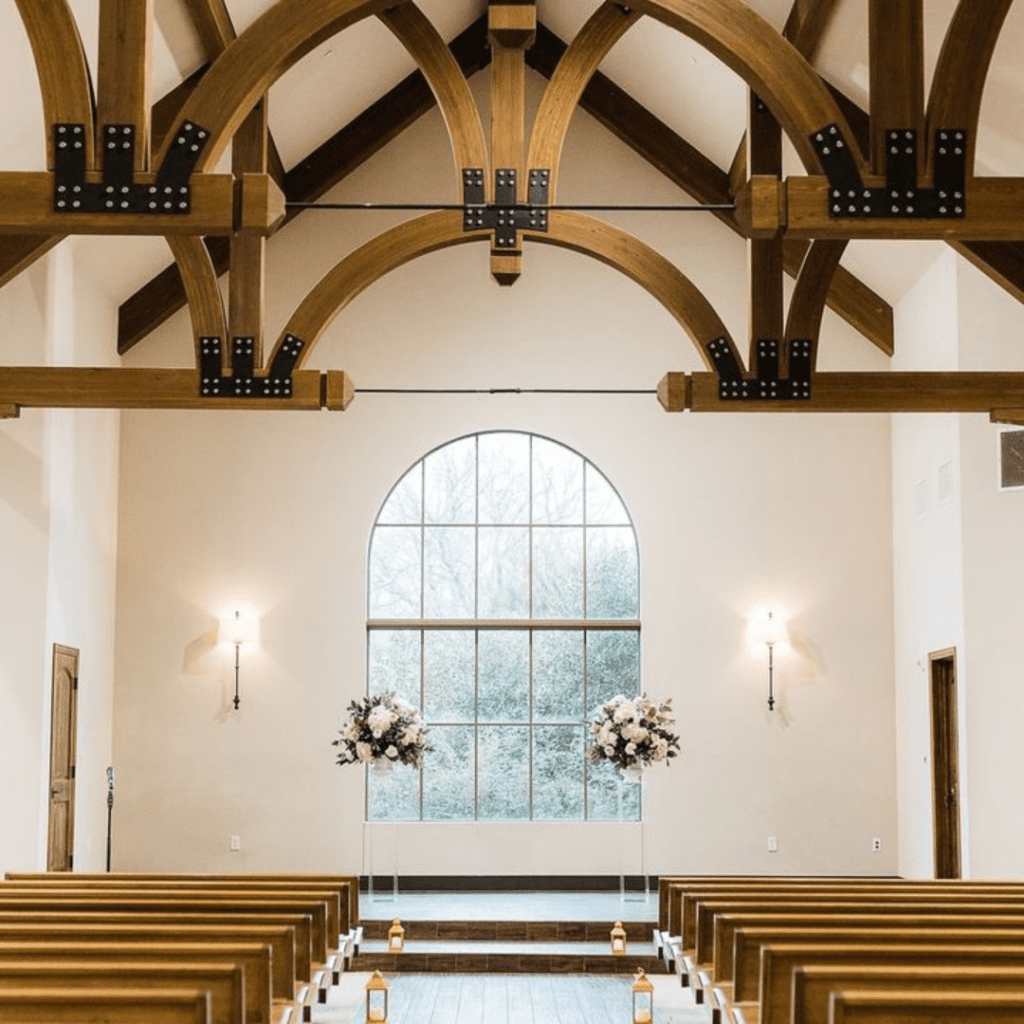 We all know the feeling of looking forward to an eventful weekend, but nothing can compare to the joy of an upcoming weekday wedding. Everyone loves having something to celebrate in the middle of their workweeks, and it's the perfect excuse to let loose and toast to each other!
Affordable online checklist
You don't need a fancy wedding planner when you have the power of the internet. Online checklists for weddings are gaining popularity, and we get why. They can help you break down the complexities of planning a wedding into small manageable tasks that are easier to track and monitor.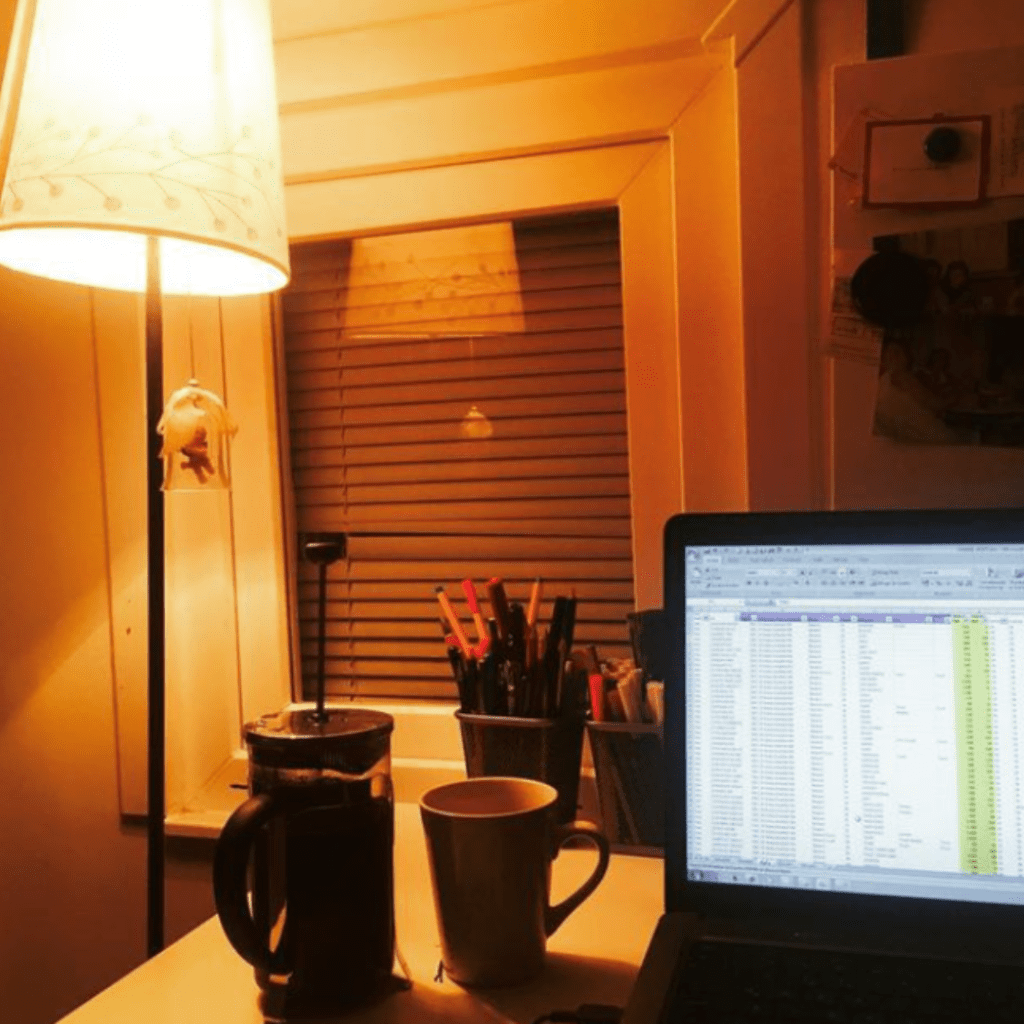 Get a checklist that provides personalized month-by-month advice on how to plan your perfect day like a pro! From choosing your dream dress all the way up to creating your seating chart, these checklists cover it all—plus additional tips and tricks from experienced brides who have been there before. 
Create a specific email address
Creating a separate email account specifically for wedding-related correspondence is one of the best tips we can give someone planning their special day. It'll help you stay organized… and keep your sanity in the process. Imagine having all of your emails related to the wedding in one place.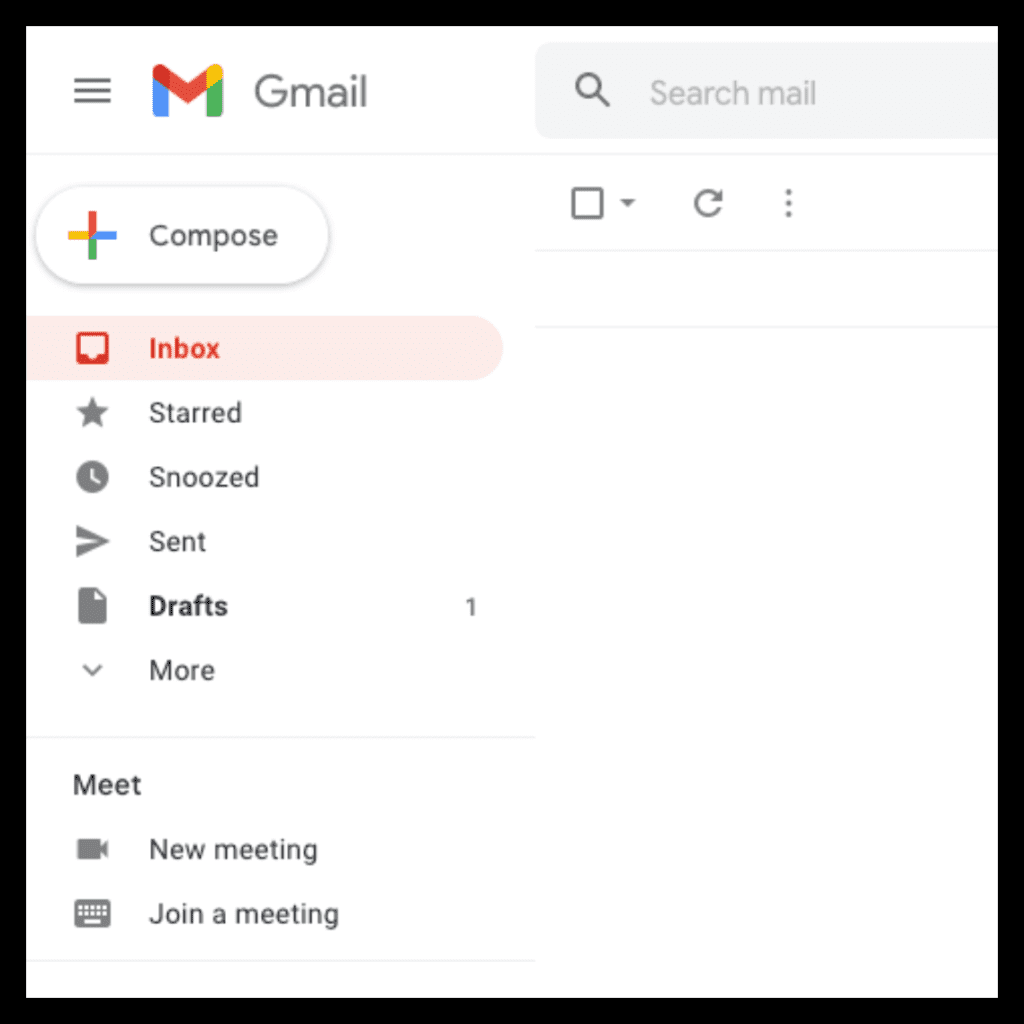 They won't be scattered throughout your regular inbox and potentially lost in the shuffle. Plus, you can change up your notification settings so that any urgent emails about deadlines or changes won't get missed among all other incoming messages. It's a small effort now that could save you from major headaches down the line.
Try dresses with heels on
Wedding dress shopping can be both a daunting and exciting experience—one that you would want to start early on in your wedding planning process. To make sure you're truly getting the best feel for the dress, don't forget to bring a pair of heels with you when you go dress shopping.
Not only will it help you find the right length of the skirt, but it will also give you a natural feel of what the look will be on the big day. Seeing all that fringe hemmed to perfection while walking down the aisle is always better! 
Consider a vacation rental 
There are some fantastic perks that come with vacation rentals. For instance, many rentals provide extra bedrooms so that friends and family can stay close and won't need to book multiple hotel rooms. Many areas also permit outdoor events or additional camping accommodations if necessary.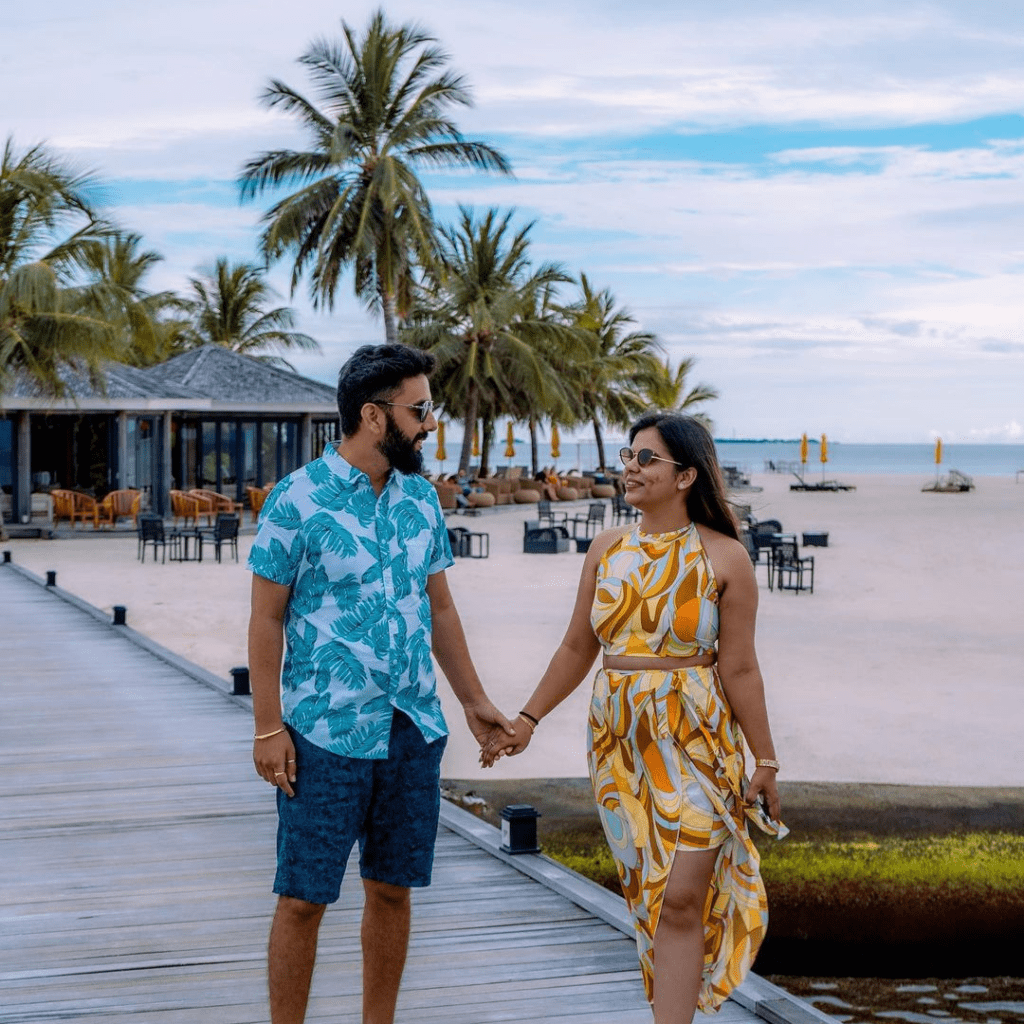 You could even organize an all-day pool party on-site for added fun. Plus, don't forget that your guests are usually within walking distance from each other instead of having a long night drive home! Take some time to research different vacation rental websites online and compare prices before committing yourself.
Skip the vendors 
If you're trying to save cash on your wedding, finding a venue that doesn't require you to use their vendors can be a great way to stretch your budget. Fortunately, several options are available—if you're willing to do the research and look around.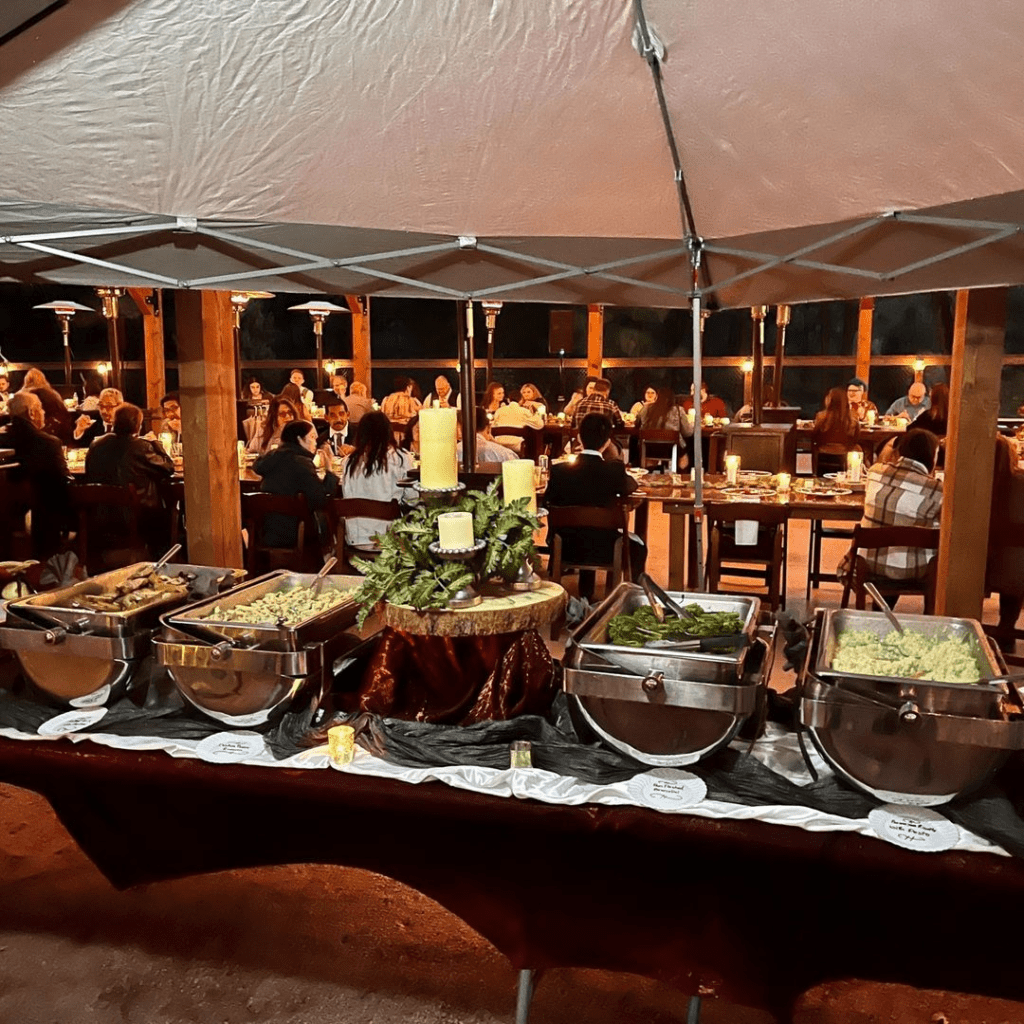 For example, some parks or historic sites may allow couples to hire their caterers or decorators without needing permission from the venue. Alternatively, some private venues may waive certain vendor restrictions in rates and packages for smaller weddings with fewer guests. This can help you find cheaper vendors offering services outside traditional wedding budgets!
Skip the word "wedding"
One of the ways to shave costs off your big day is by changing your search terms. Instead of typing in "wedding," think more specifically about what you need! For example, if you want a baker for your wedding cake, try searching for "custom cakes."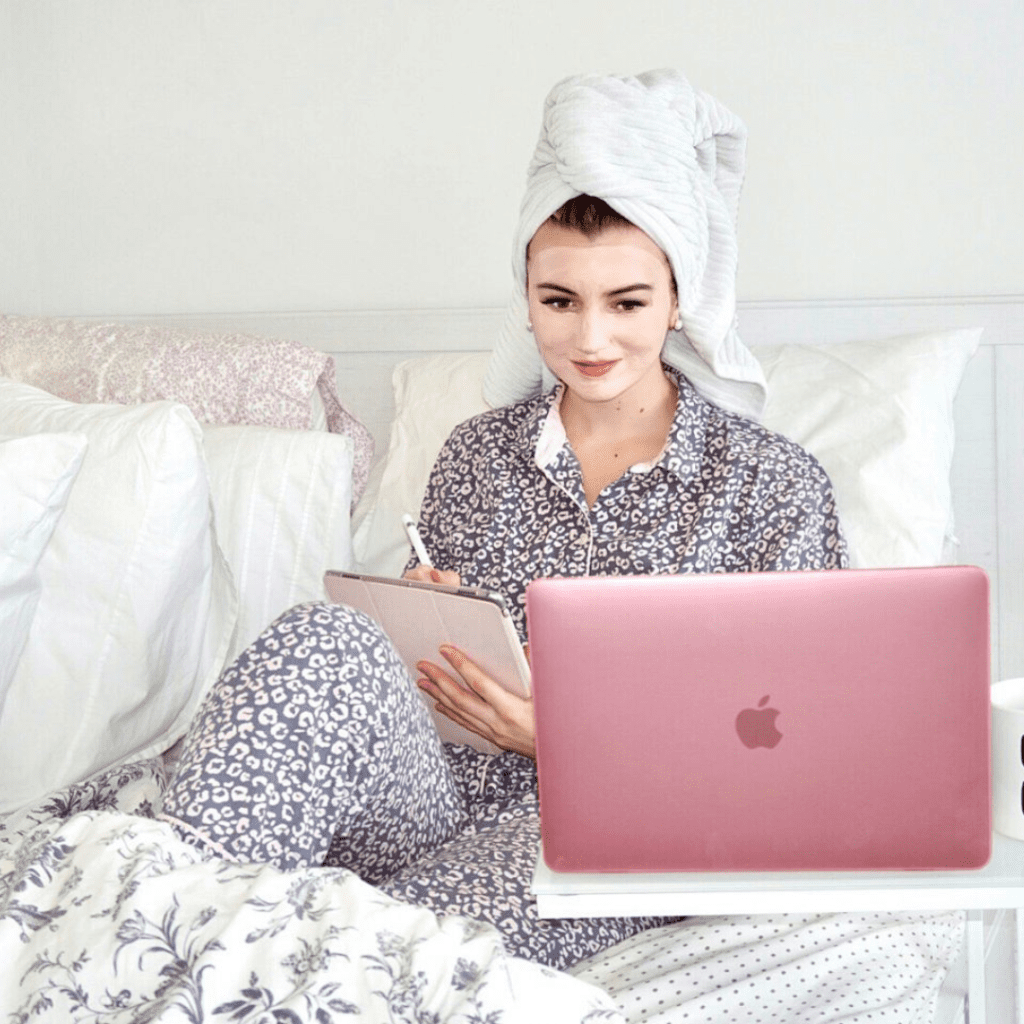 Or if you're looking for a photographer, look up "event photographers" instead. This way, you can skip the invisible wedding tax on products, services, etc. Research can go beyond just the words used in a search. You should also use price comparison to compare vendors.
Wholesale flowers arrangements
When searching for the right wholesale flower arrangements, look for ones with vibrant colors and unique shapes that will add personality to your special day. You should also consider ordering some faux flowers. They're often much cheaper than natural blooms but still provide the same beauty and effect.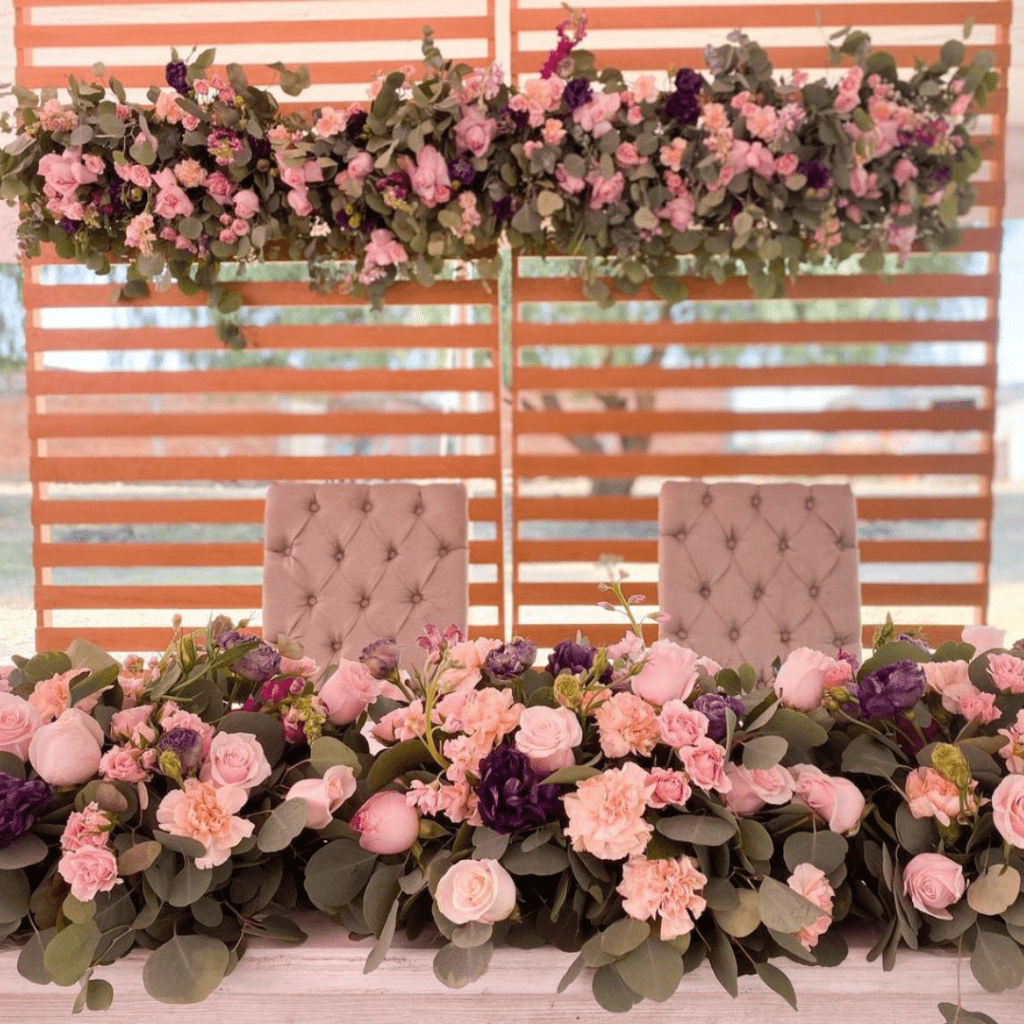 Finally, pay attention to any additional fees associated with purchasing large quantities so you can factor them into your overall budgeting plan. There are many online vendors that specialize in wholesaling these kinds of products, as well as warehouse stores and florists that may offer such discounts.
Go for an off-season month 
If your wedding is months away and you want to take a bite out of the budget, why not consider going for an off-season month? Sure, it may seem like the rest of the world is having its big day when everyone else does, but don't be fooled by something so superficial.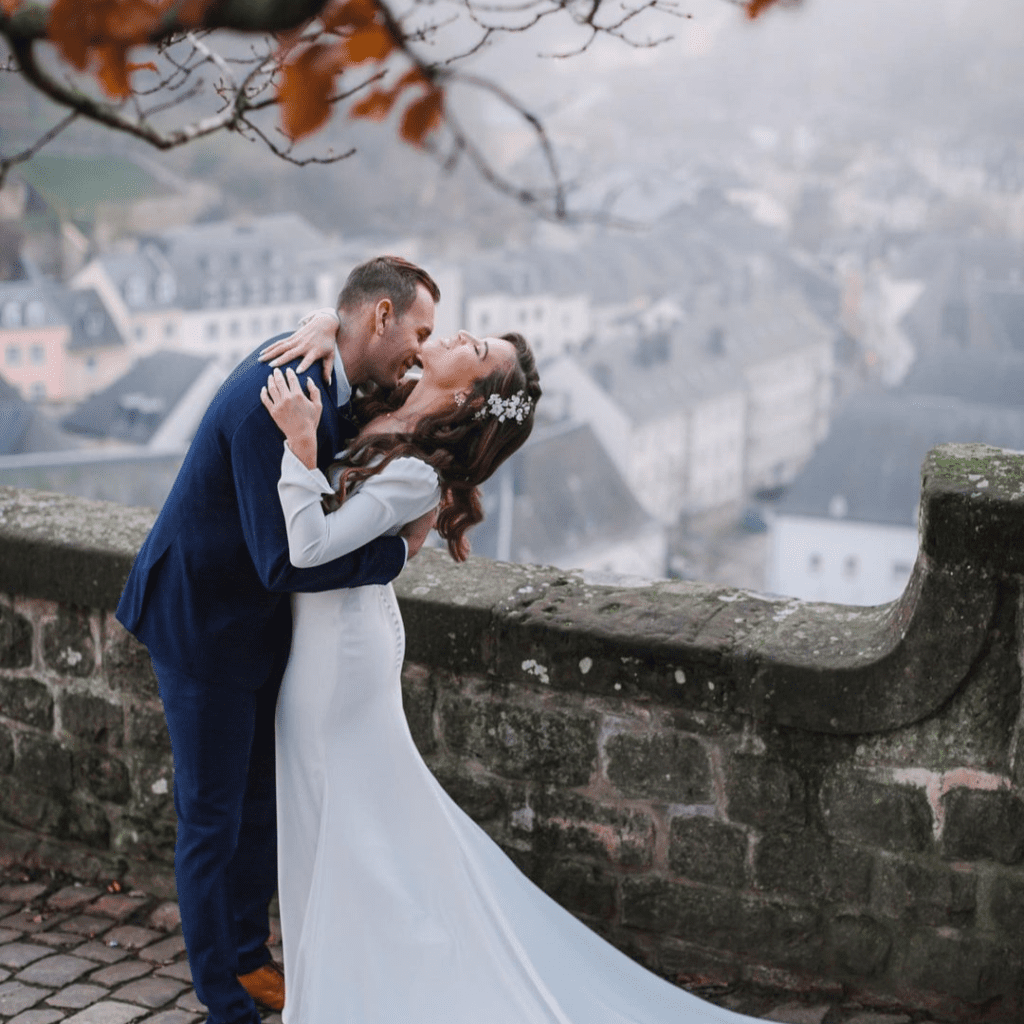 An off-season date will help you save a ton of money without sacrificing any of the critical things that make wedded bliss happen. Plus, you can't beat discount rates! And as if this weren't enough, you won't need to worry about other couples snatching up most of your dream vendors.
Add a call to action
Your wedding website should undoubtedly make a bold statement. But don't forget that your guests will likely take part if you ask them for something. Ensure you don't miss out on any fantastic RSVPs by including a strong call to action in your save-the-date cards.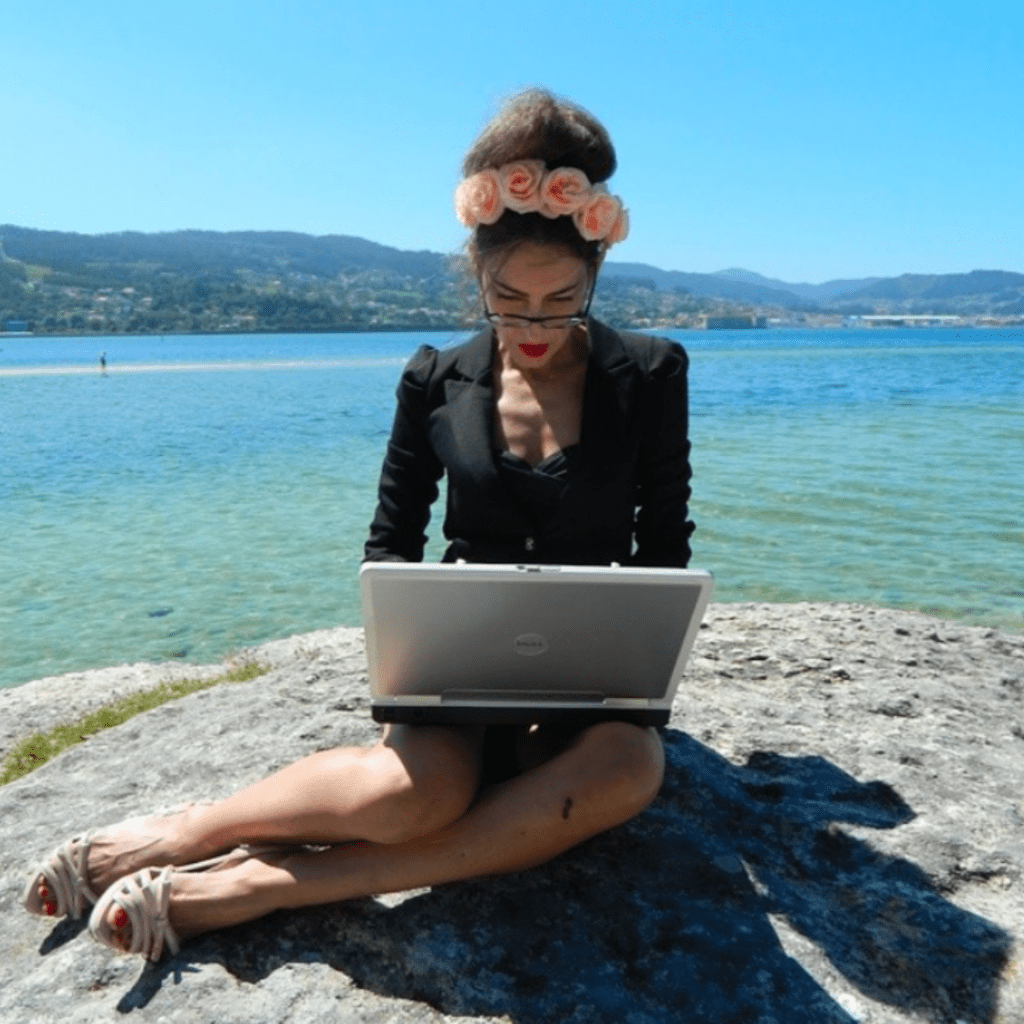 Hold steady with your goals and ensure you get the information you need before your special day arrives. This crucial step will not only get your guests excited (let's face it, everyone loves a good call-to-action), but it will ensure that you are getting the answers that you need from your vendors and guests.
Hassle-free destination wedding
For a hassle-free destination wedding, have your guests arrive one hour prior. Not only does it make time for pre-wedding activities (think cocktails, mingling, and bridal selfies), but it also allows for any unexpected flight delays or transportation issues, so that no one misses the ceremony.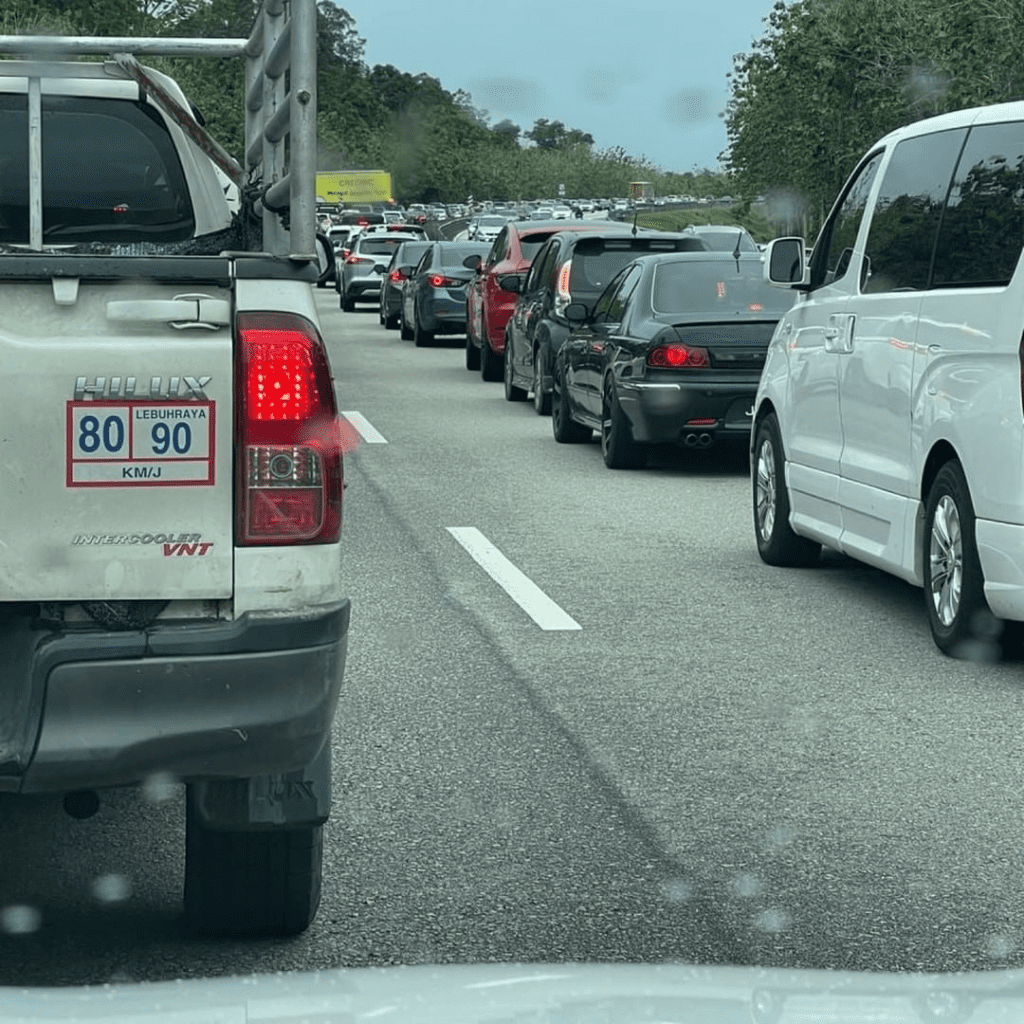 After all, you don't want Aunt Suzy showing up fashionably late after her trip from the other side of the planet! Ensure to let your loved ones know ahead of time that early arrival is much appreciated. Plus, it'll give you much-needed time with your loved ones before you say "I do"!
Cute bridesmaid proposal 
There's nothing like getting asked to be part of someone's special day, and what better way to celebrate than with a Ring Pop proposal? These delectable treats can spice up the traditional bridesmaid's invitations if you're looking to make your day even more memorable.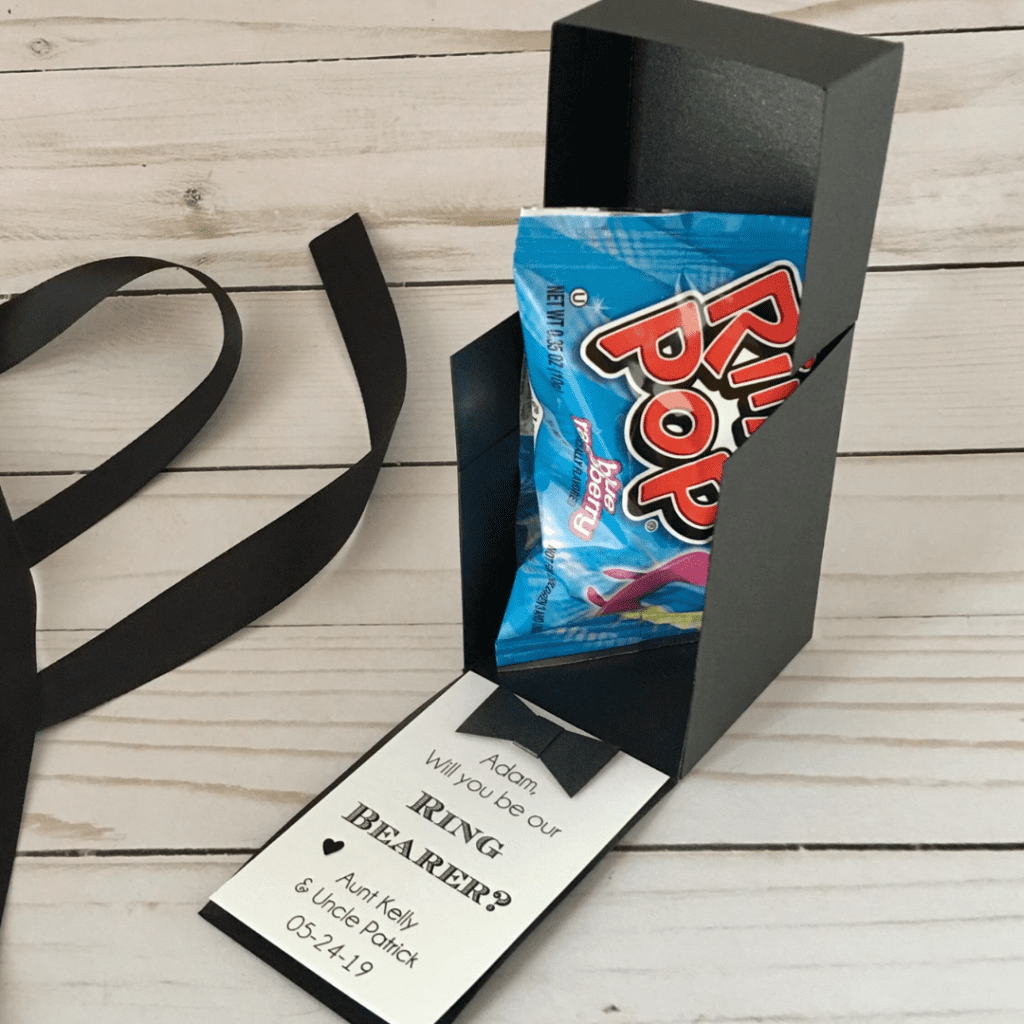 Let your best girls join the festivities in the sweetness only these colorful rings can provide! Guaranteed to leave a smile on their faces, this is an adorable and inexpensive way for you to spread the love, so start planning that creative bridesmaid proposal today!
Fancy crepe paper flowers
Looking for a unique way to add a bit of flare to your upcoming wedding? Why not try crepe-paper flowers? Not only are these gorgeous florals an inexpensive take on traditional bouquets, but their eye-catching allure can last much longer than a single night.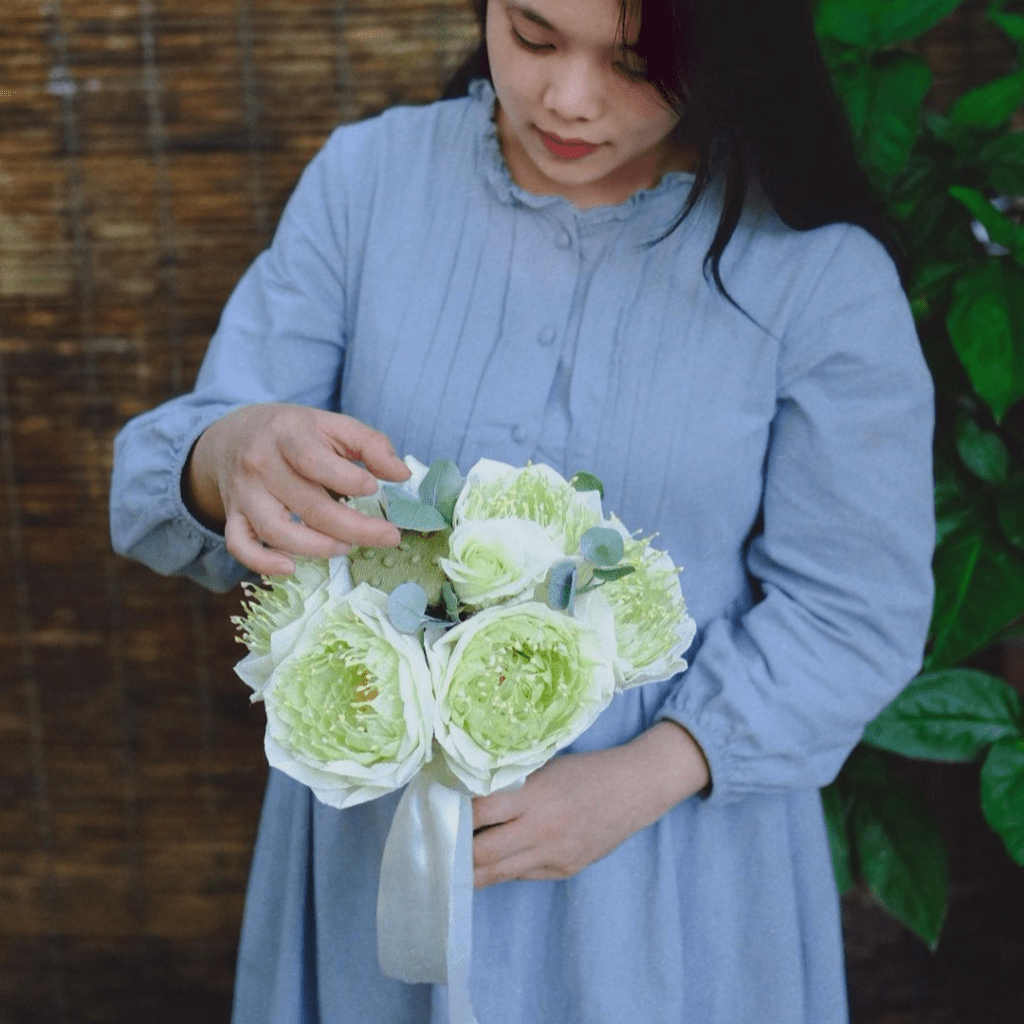 A great trick for saving some extra cash while still keeping the sentimental side of things, these blooms will surely be a stunning display that won't soon be forgotten. They also make great decor pieces that'll remind you of your special day.
Digital may be better
Get ready for an old-school throwback—but without all the hassle, inefficiency, and waste. We're talking about physical invites from days long gone by. Fortunately, we realize that it's more thoughtful (and more stylish) to go digital with saving dates, sending invites, and other tasks.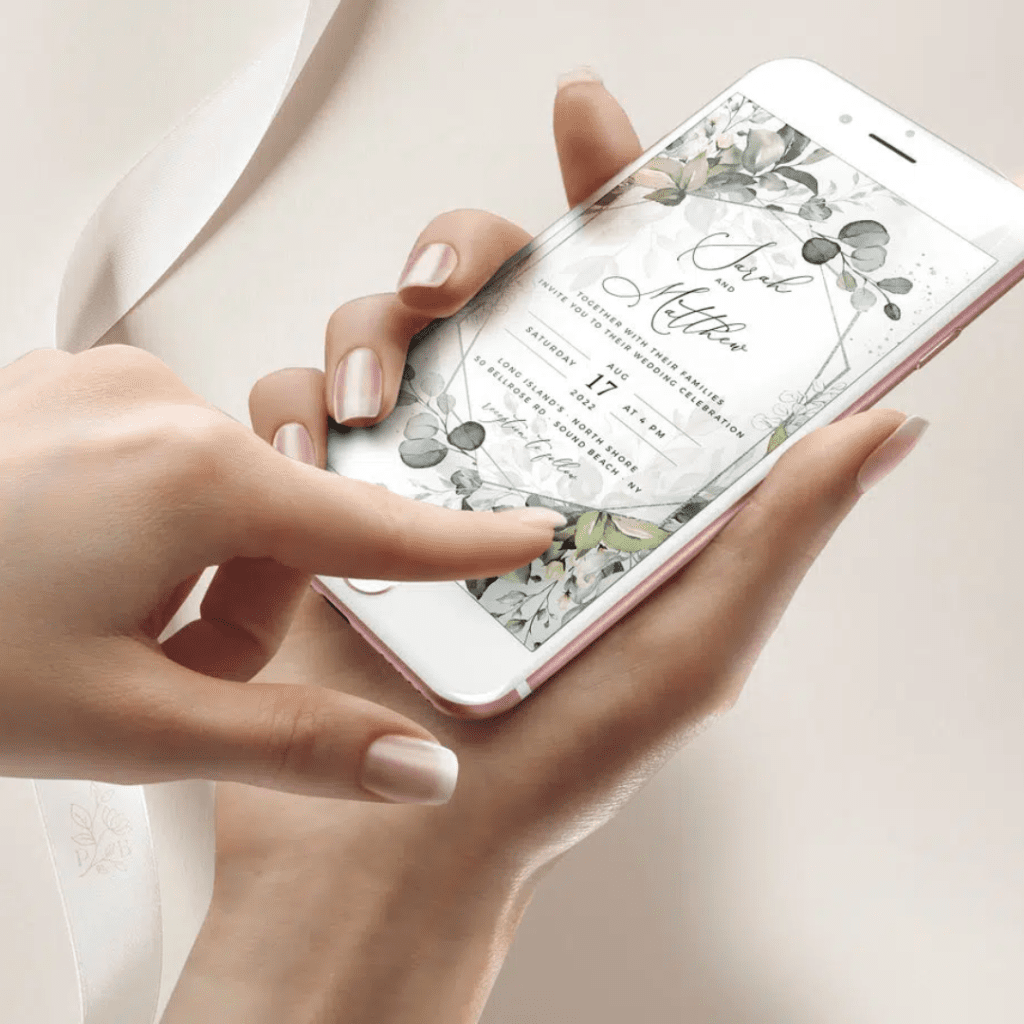 Sure, there may be nostalgia involved with a printed card in your mailbox, but modern technology offers much more convenience and sustainability. So why not get with the times and make the switch to digital? You'll save some time and money and help the environment too!
Limit the number of guests
When it comes to planning a wedding on a budget, there's no room for sentimentality! To keep your guest list from going out of control and turning into a full address book, simply agree with your partner not to invite anyone that neither of you has spoken to in the last two years.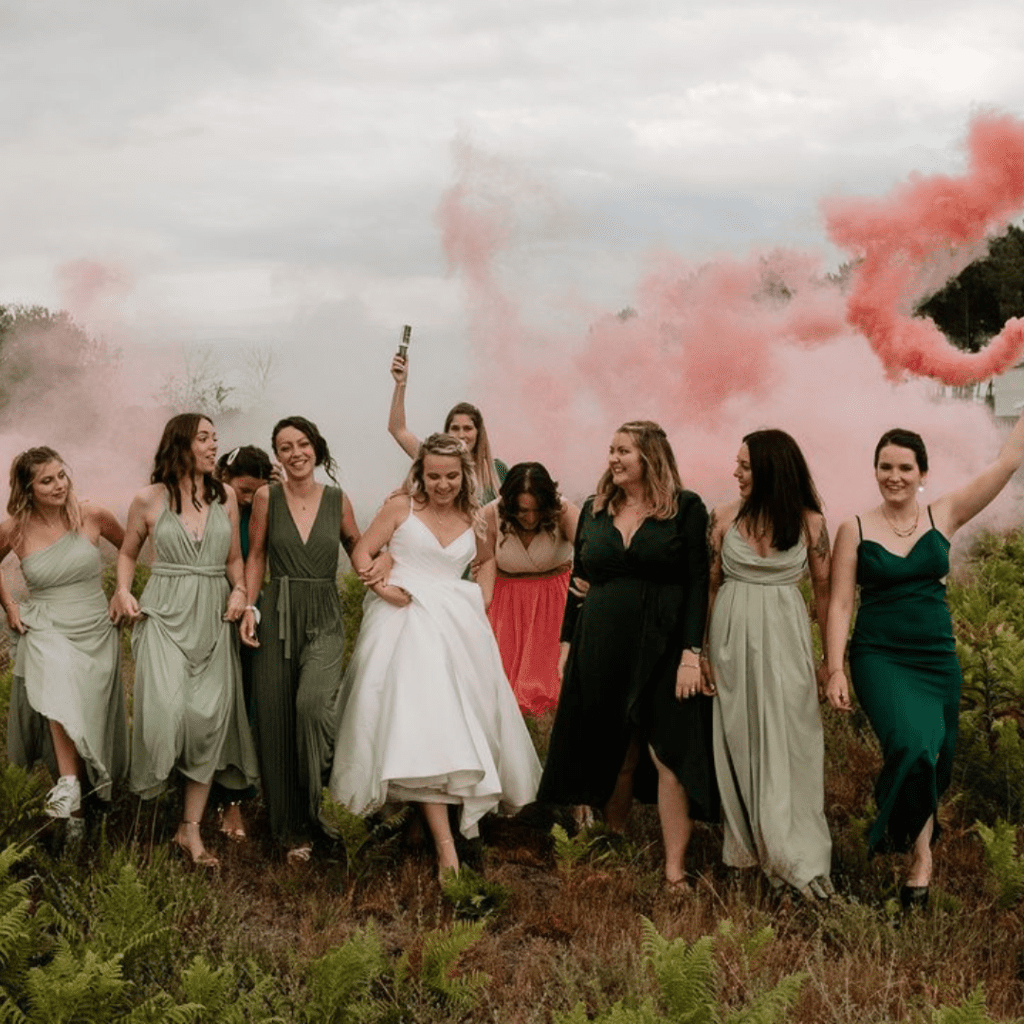 This might require some tough decisions, but at least you'll be able to keep track of who's attending—and you won't find yourself blindsided by an unexpected guest who wants a plus one at the altar. This will help you book a smaller venue and save some more money in the process.
A simple restaurant marriage
Why not have a wedding at a restaurant? Sure, it may seem like a more complicated endeavor than just having your ceremony in some backyard chapel. However, with careful planning and the right choice of venue, you can save time and money while still having a fantastic reception!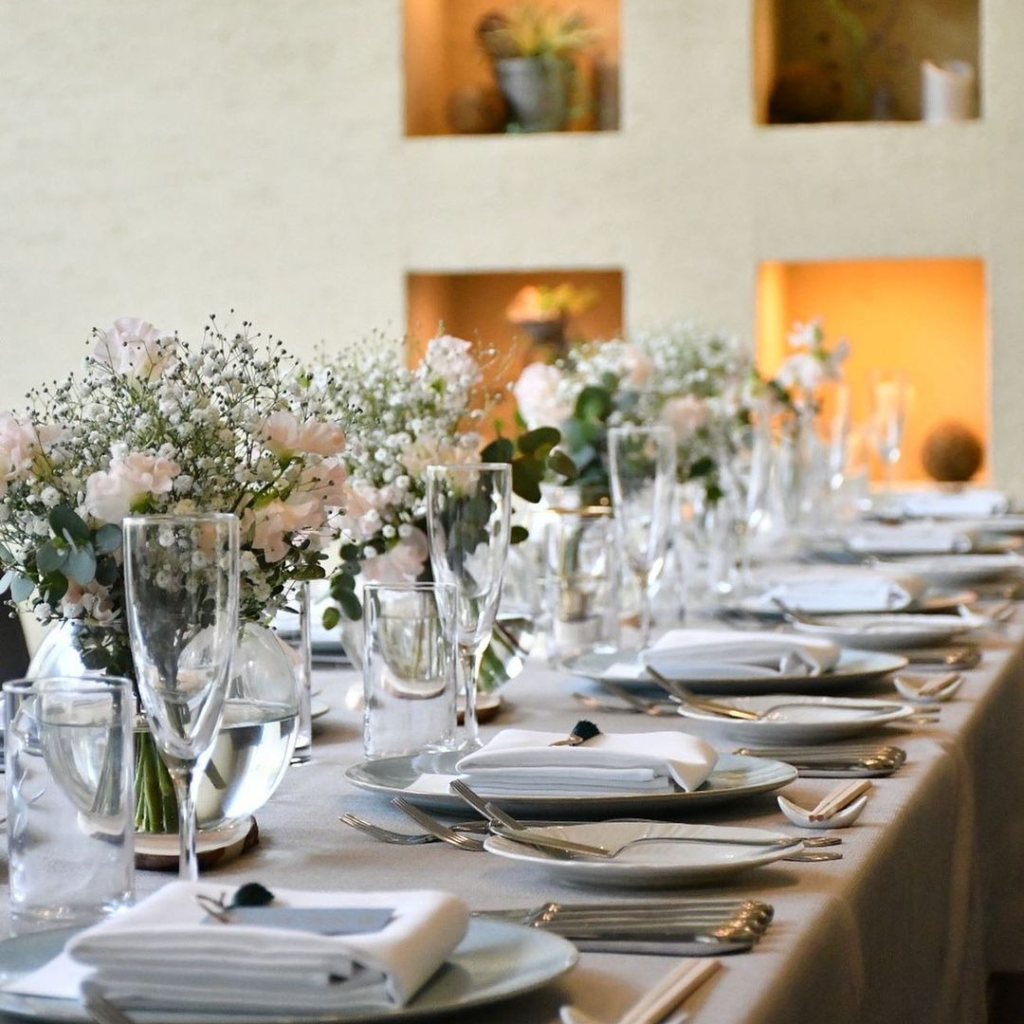 First, deciding which restaurant to host your big day at is essential. You want somewhere that suits the vibe you're going for; if you're planning something low-key yet special, then an intimate bistro or cafe could be perfect. Pick a cocktail bar or a full-on banquet hall if you want something grander.
Be specific in invites 
If you're planning a gathering with a select few, it's best to be clear right out of the gate by only including your chosen guests' names on the invites. This will ensure that everyone knows not to bring a plus one and avoid any awkwardness on the night.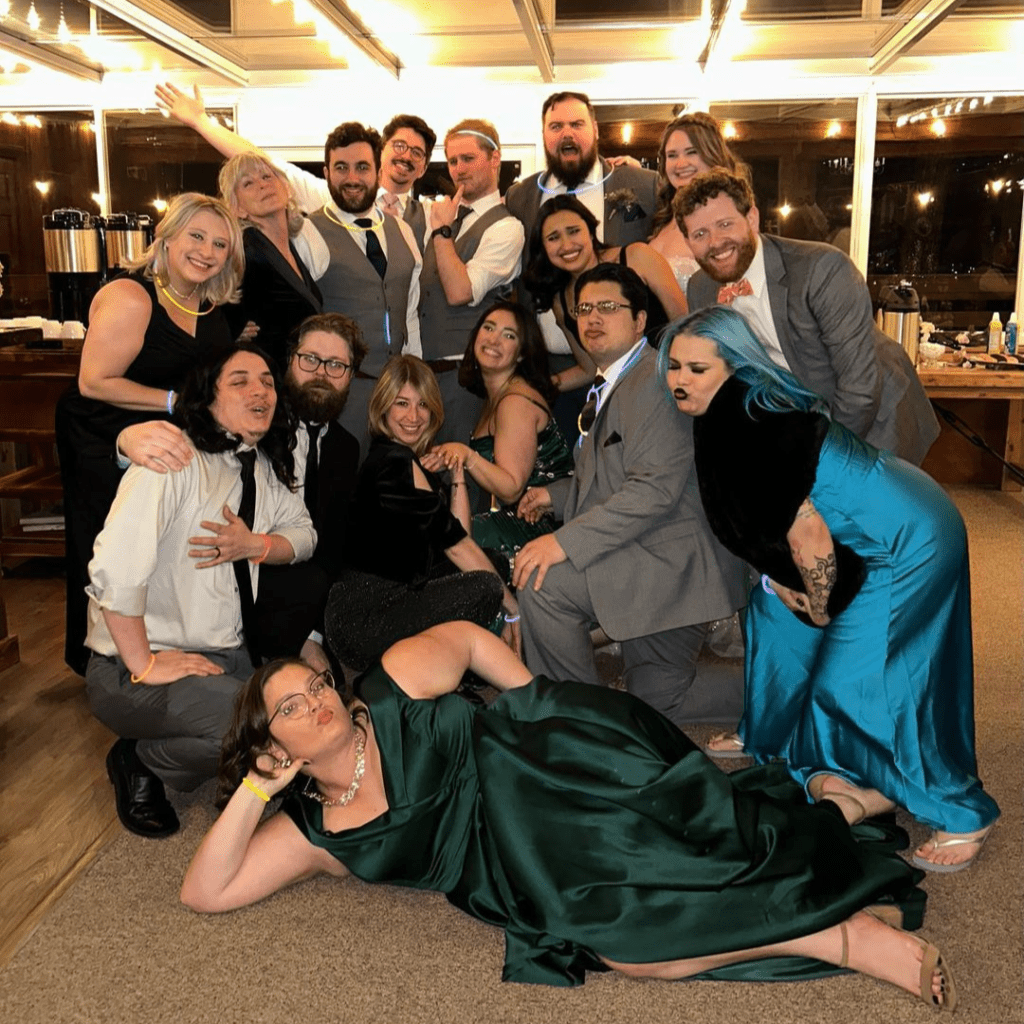 After all, no one wants to show up with an uninvited date in tow! To keep things light and fun while being crystal clear, perhaps add a small witty message under your guest list reminding them that they get to be one half of an exclusive duo for the night.
Number the RSVP cards
Sure, you want your wedding to be picture-perfect, and having your loved ones there is a key way to make it happen. But guests don't always reply on time, and when they finally do respond, you're left straining to figure out whose illegible handwriting is whose.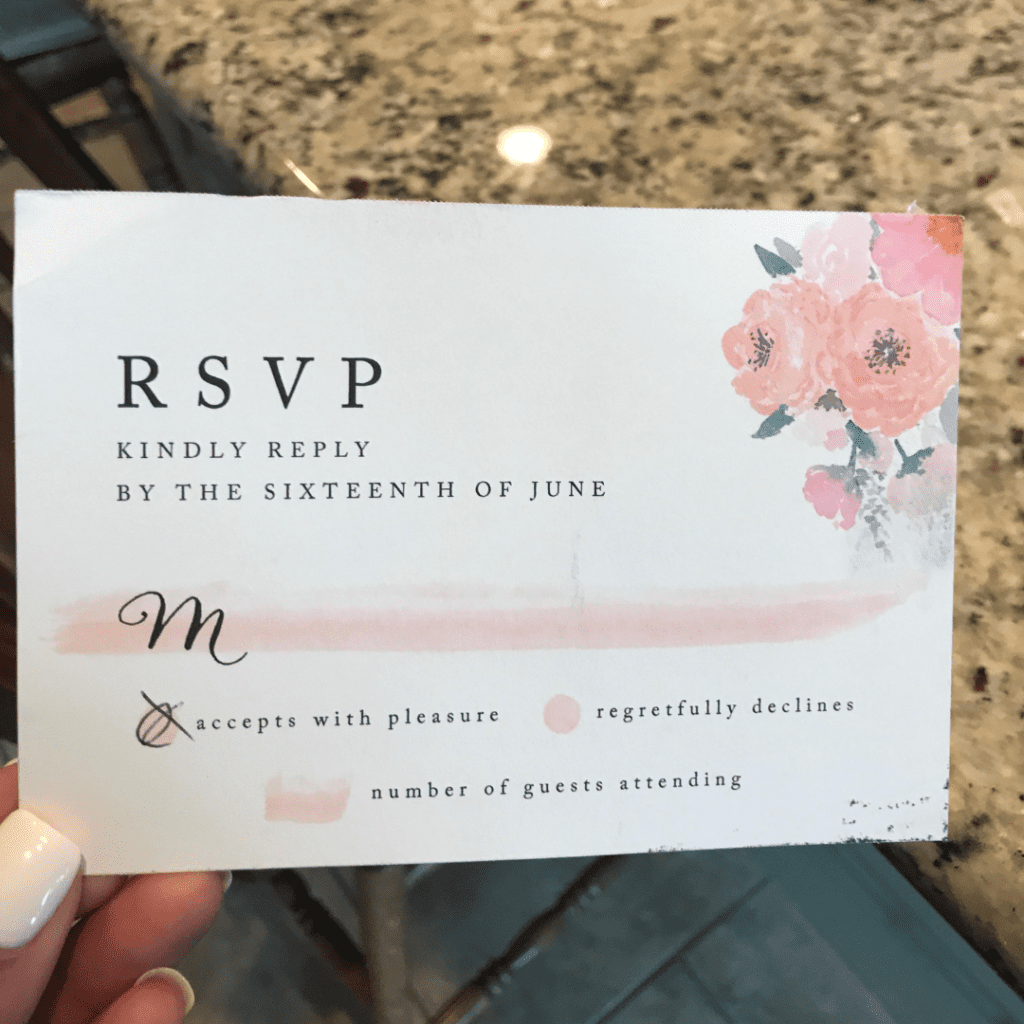 Avoid the guessing game and number each card! Not only will you be able to match distant relatives' names to faces at the reception, but you can use those numbers to accurately keep track of who sent back their RSVP card, who's still missing, and who hasn't responded yet. 
Take song suggestions
Let's be honest; your wedding will already be off the charts—how can it not be with friends and family, food, and drinks? But you want to make sure that everybody has an amazing time, so why not add a little twist by having your guests suggest a song for the DJ to play?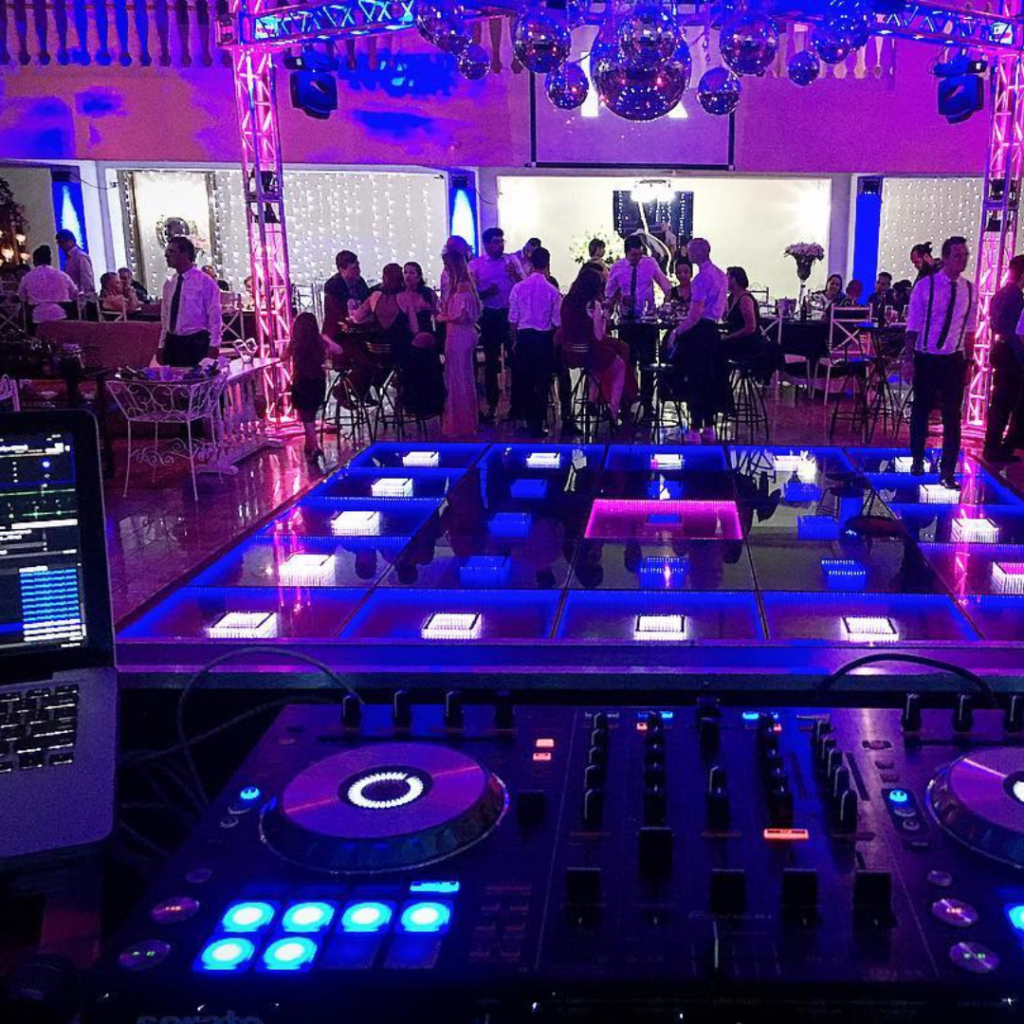 You'll get the party rocking in no time, guarantee! You can include this option in the invitations and incite even more enthusiasm from your guests. Surely your friends and family will appreciate being able to add a personal touch to your special day.
Try everything 
If you thought your wedding dress was going to be something that you would recognize from the start, open your mind a little. Take a chance and try on all sorts of dresses, even ones you think are way off the mark. Who knows; it just might be "the one."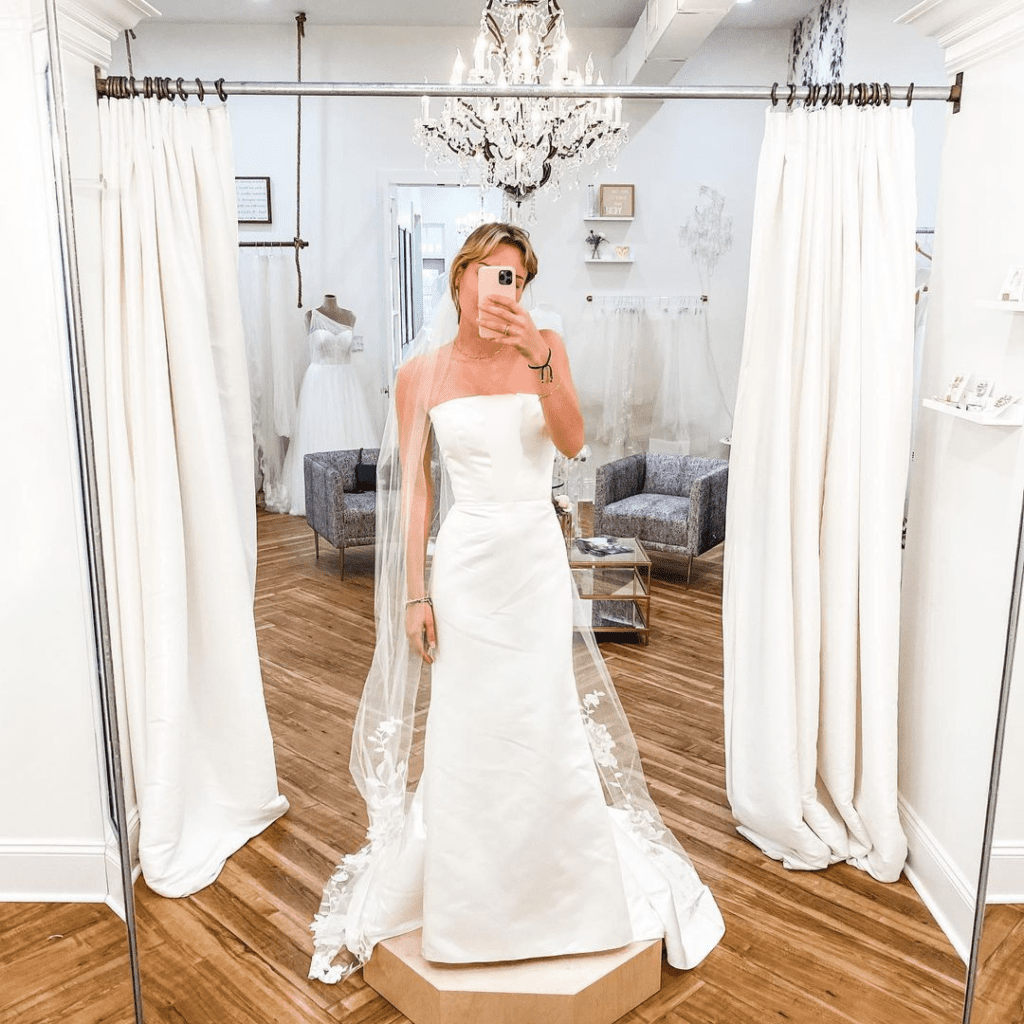 Put your faith in fashion and benefit from the glowing effects it has on your self-confidence. You never know; you could end up walking down the aisle in a gorgeous wedding dress that wasn't on your radar when you started planning.
Sandpaper the shoes 
If you want to make sure you don't have a rom-com moment of slipping while walking down the aisle, then you better make sure your soles aren't slick. Luckily, this can be done quickly with something as simple as sandpaper! Otherwise, you might look like Chandler Bing in that iconic scene.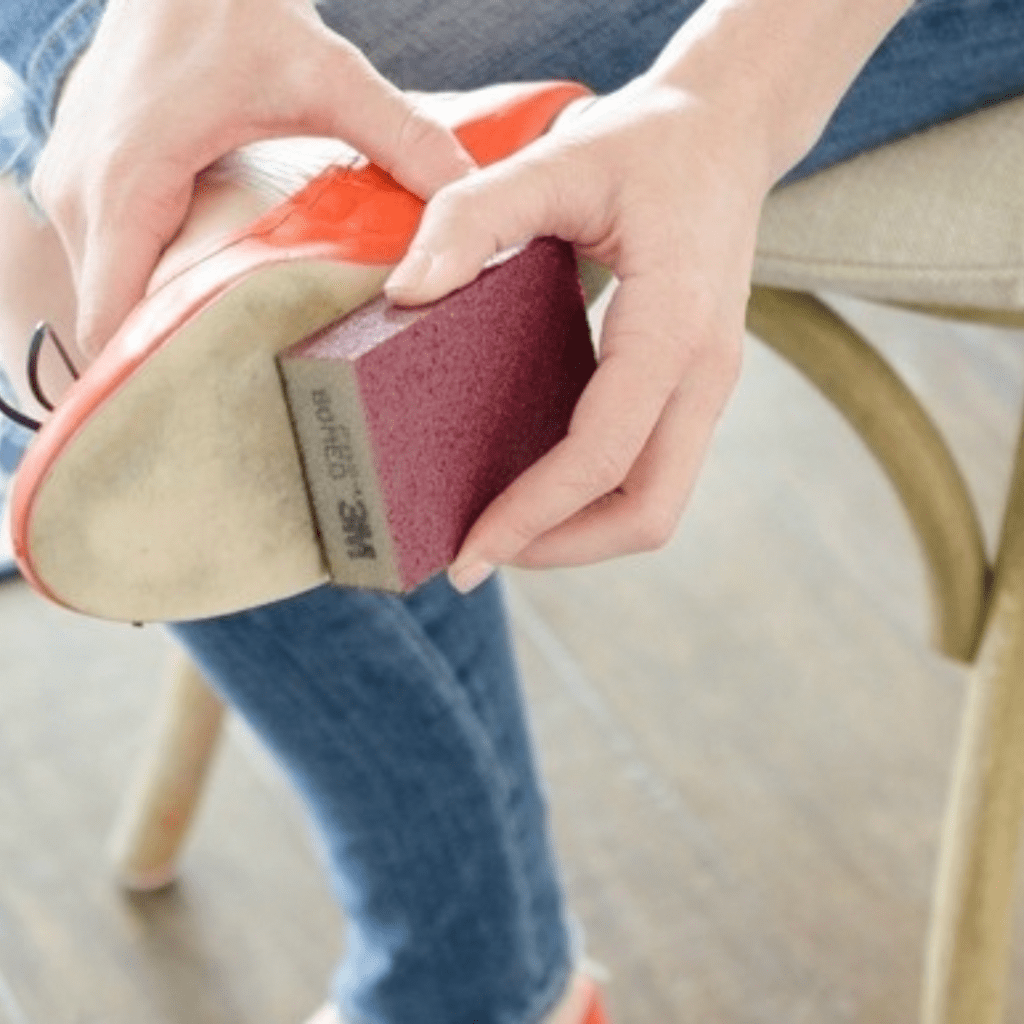 So go ahead, break out the sandpaper, and give those soles a good de-slip. Alternatively, go for a walk to sand down your shoes. No matter what type of mess your shoe might make on the dance floor, you'll still look great when walking down the aisle!
A simple white dress
When it comes to picking your dress, why limit yourself to bridal gowns? Sure, you can always go for the traditional big poofy dress style, but why not branch out? You'll be looking for your unique dress for the rest of your life if you only focus on those aspects.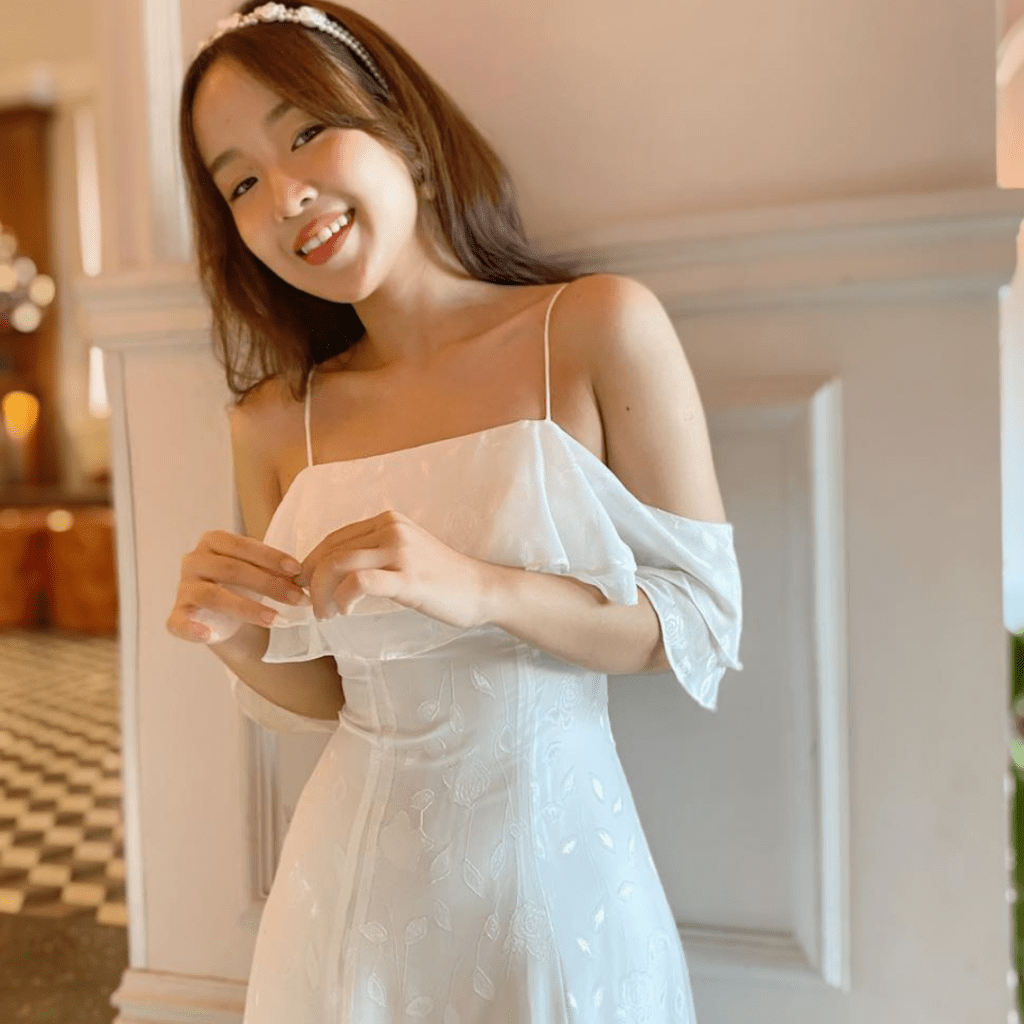 Broaden your search and explore the many white dresses available online that aren't necessarily designed as wedding dresses. These are simple and elegant dresses. You never know what excellent options await you that could make your wedding day even more beautiful! You may also personalize the dress later.
Don't forget comfy shoes
As you're gathering your essentials for the big day, make sure to also include a pair of shoes for every occasion—this will ensure that you are glammed up and ready to go, no matter what the situation! Pack one comfortable pair that you can slip into while getting ready.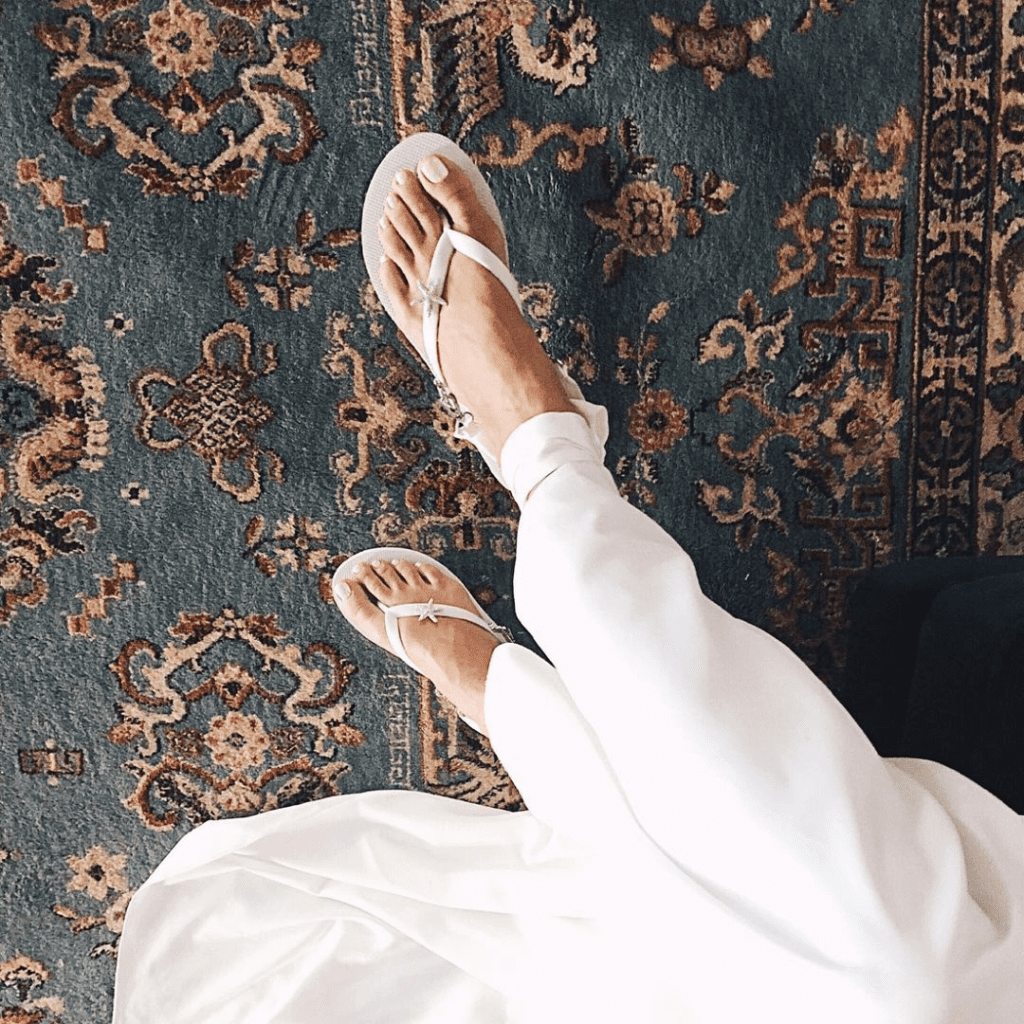 Then, of course, don't forget your perfect pair of heels, complete with an extravagant bow or some bedazzling—these are necessary for photos! And lastly, be sure to bring a comfy pair of dancing shoes when it's time to hit the dance floor; you'll thank yourself later!
Wear down the heels
Before you take the plunge down the aisle, take a few extra steps in your heels! Everyone's feet have their way of deciding when they're happy and comfortable, so don't forget to spend some quality time with your shoes before your wedding.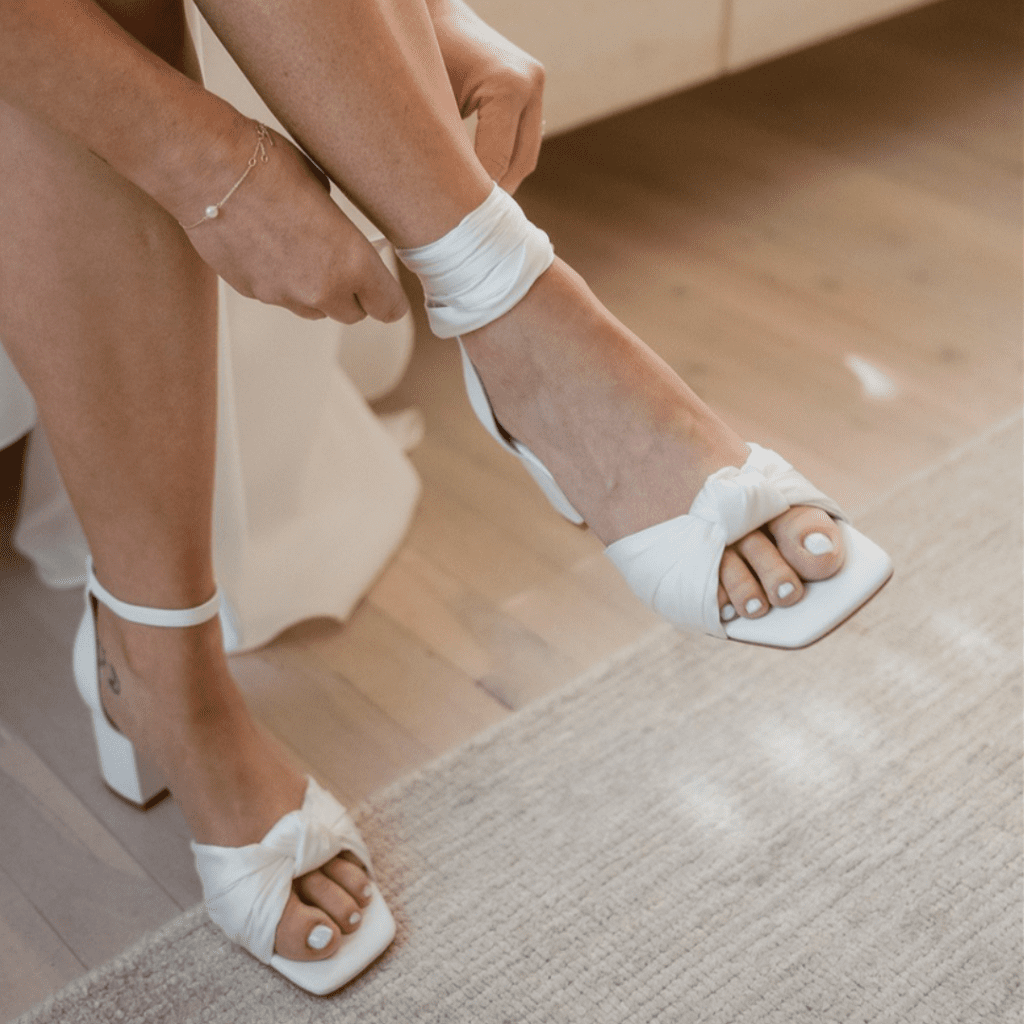 Whether it's dancing around the house to break them in or taking a few leisurely strolls around the block, putting in a little heel prep can make a difference on such a special day. Your feet (and your photographer) will thank you!
Sole-mates for heels
No one ever wants to worry about sinking into the grass on their wedding day—and with Sole-mates, you don't have to! Sole-mates are the perfect accessory for those who want to ensure that their heels will stay upright no matter how much they walk.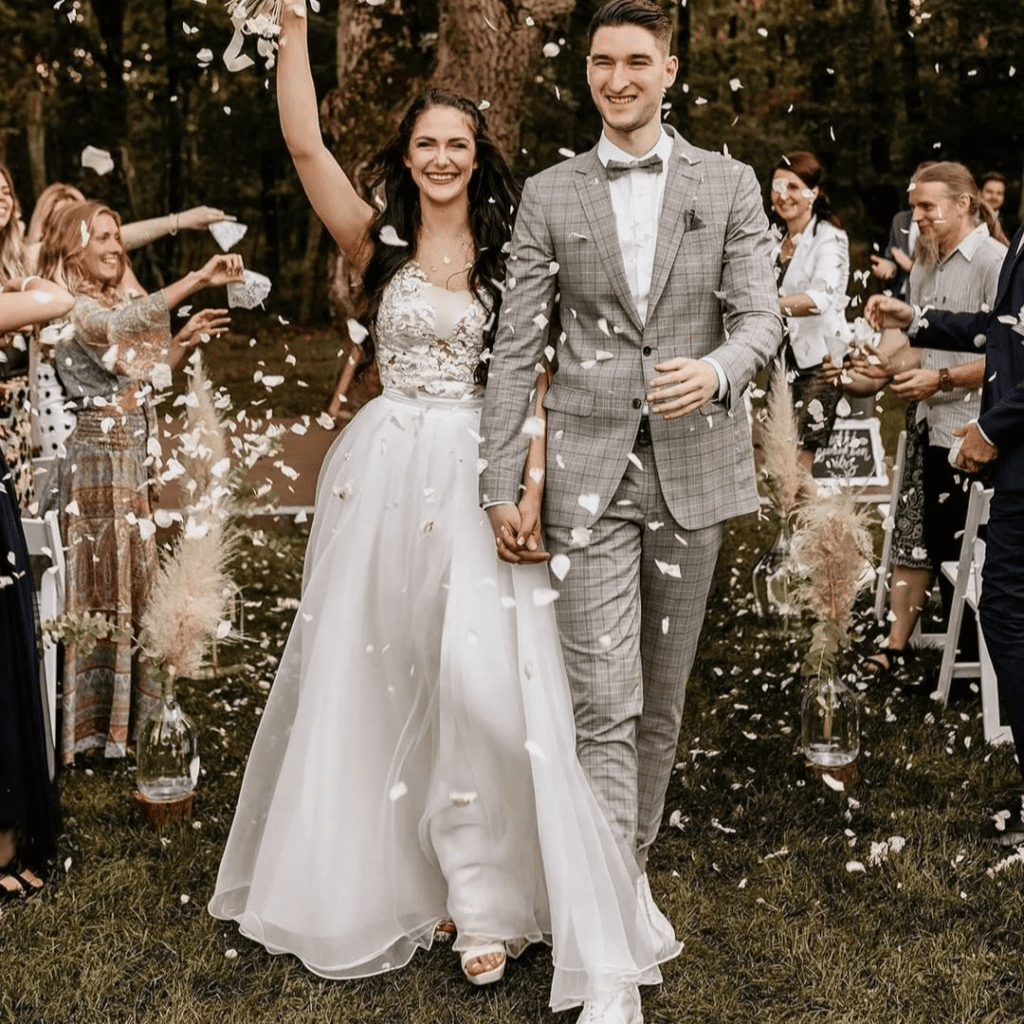 Plus, they make it much easier to focus on what's important: having fun with your loved ones and saying "I do"! Who knew there were such simple solutions to this common problem? These will be a savior if you have an outdoor wedding. 
Take a week off
Even when you're busy juggling a million things for the big day, taking some time for yourself will be beneficial for everyone if you can disconnect from all of the craziness happening around you in order to relax and focus on your impending nuptials without feeling overwhelmed.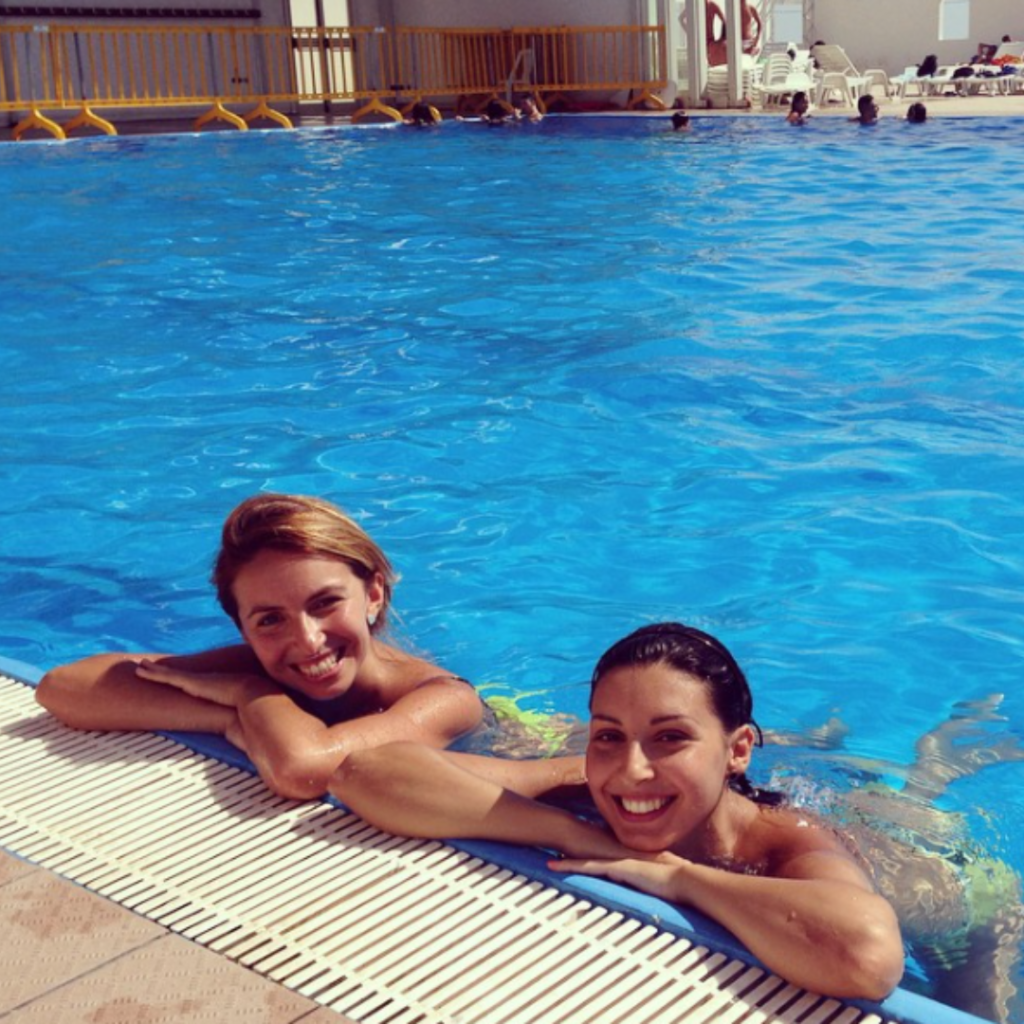 Use this special time to meditate, reflect on what this means for your life, and enjoy spending quality time with those closest to you. Taking a step back from the wedding planning madness and dedicating time to yourself is guaranteed to help make your big day even more special.
Paint the soles of the heels blue
If you want to add a hint of freshness to your outfit, why not paint the soles of your shoes blue? This quirky idea can combine the ancient with modernity as it brings back thoughts from "old, something new, something borrowed." What's more borrowed than that deep blue hue that matches the sky itself?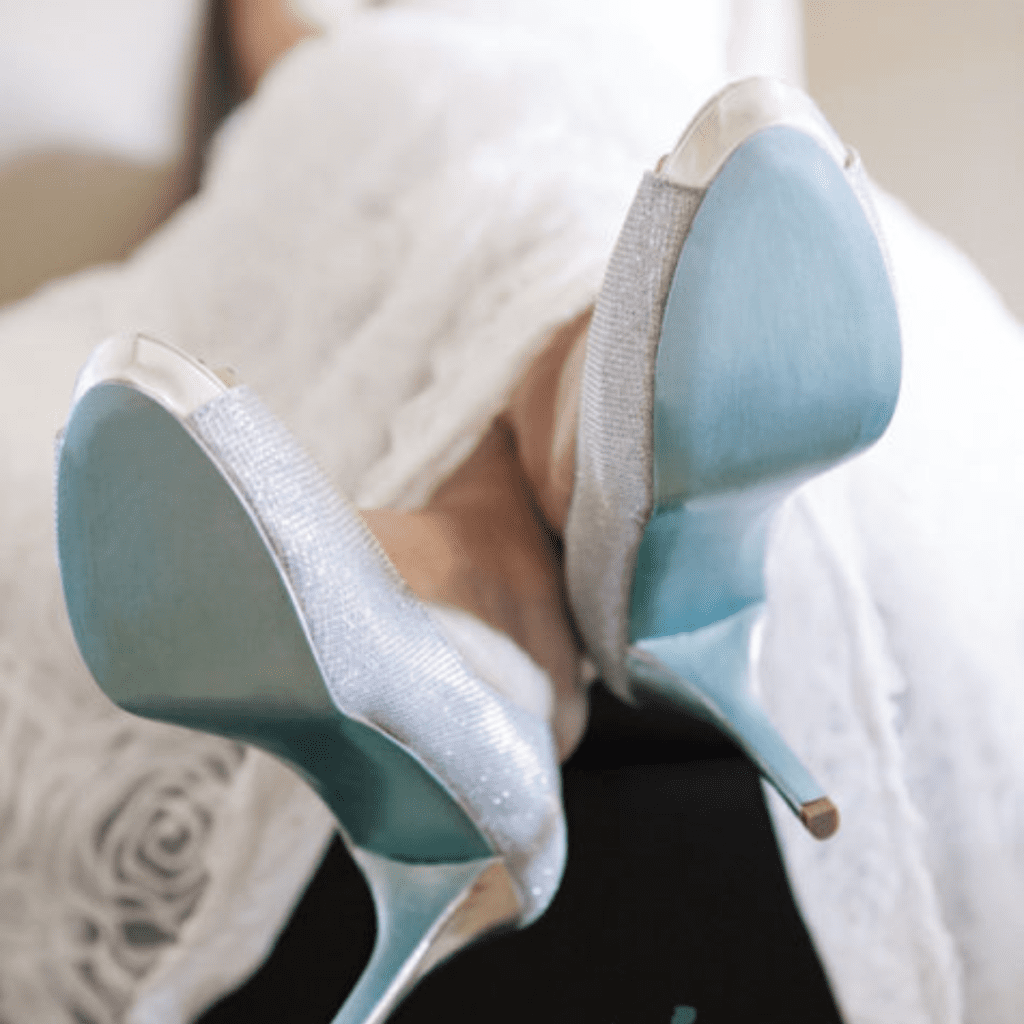 It's a look that'll get people talking. So if you're ever looking for a way to stand out and be creative with fashion, just break out the blue paint! It's guaranteed to be an eye-catcher. And who knows? Maybe you'll start a new trend.
Check all angles 
When it comes to wedding dress shopping, you can never be too prepared. While most of us focus on making sure the dress looks good from the front, it's equally important to ensure that it looks fabulous from all sides.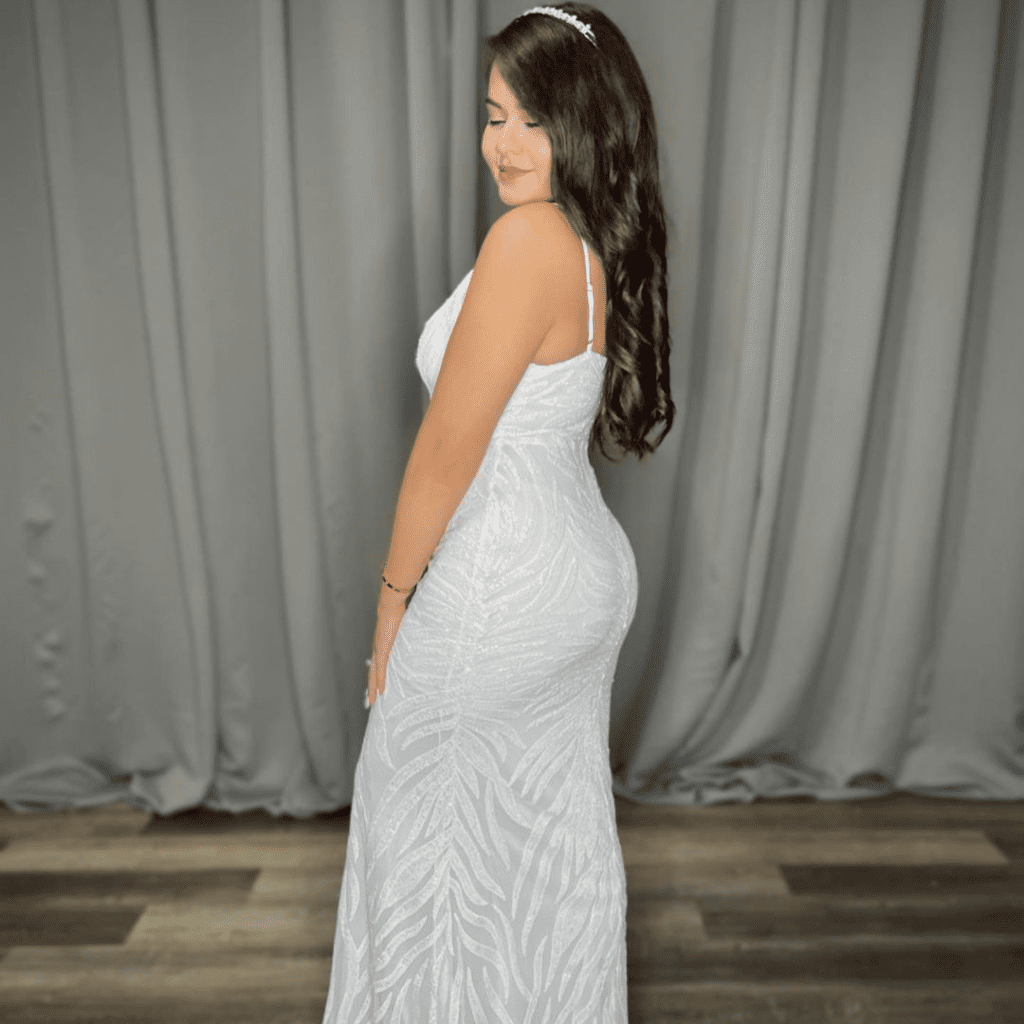 After all, when was the last time we were seen solely from the front? This day will be full of photographs, and everyone around needs to see your best side. So don't forget, make sure that side profile is perfect! When the camera snaps that fabulous shot, you'll always look stunning.
Matching comfy Converse shoes
For a fun, unique way to make your wedding day even more memorable, why not buy yourself and your partner a fabulous pair of matching Converse shoes? It's the ultimate "twinning" item—you'll hit the dance floor together in style! With sneakers on, you'll have better dance moves.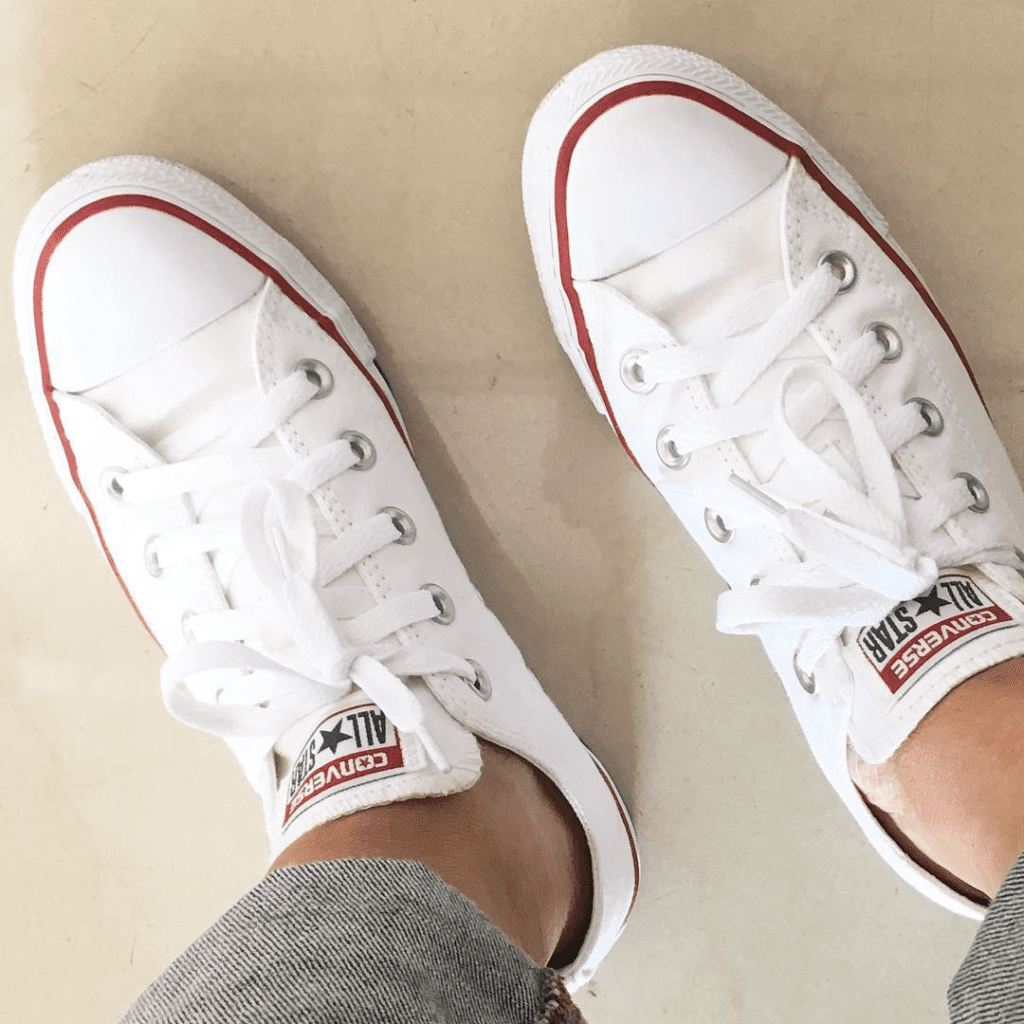 And if you want to get creative, you could even personalize them with a quote or particular phrase that only the two of you would understand. So for any couple looking for something practical yet romantic, or just downright trendy, you can't go wrong with a classic pair of Converse shoes!
Unwind before the ceremony
Get your game faces on and make sure you are feeling happy and ready to go for the big day! Do something that fills you with joy on the night before the wedding, whether it's playing a board game, going out for dinner, or just watching your favorite movie.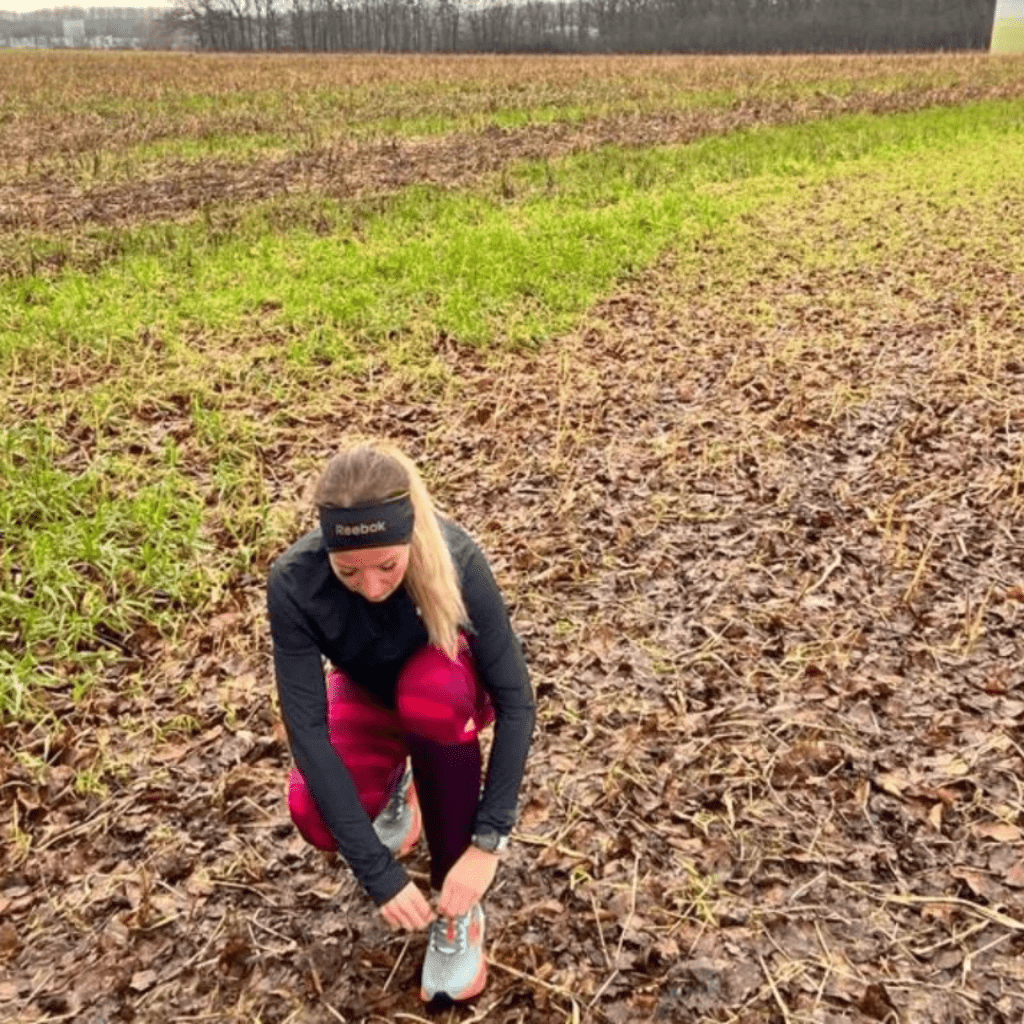 Make sure it will put you in a good mood and get those creative juices flowing! And don't forget to get enough shut-eye. Weddings can be long, so make sure to get plenty of rest. That way, you'll be ready to party all night long. 
Sparkling ring
When it comes to wedding plans, there's not much that's free. Budgeting and planning can get overwhelming as the bills and hours of prep add up. But here's something that is completely cost-free: getting your ring professionally cleaned at a jewelry store before the big day.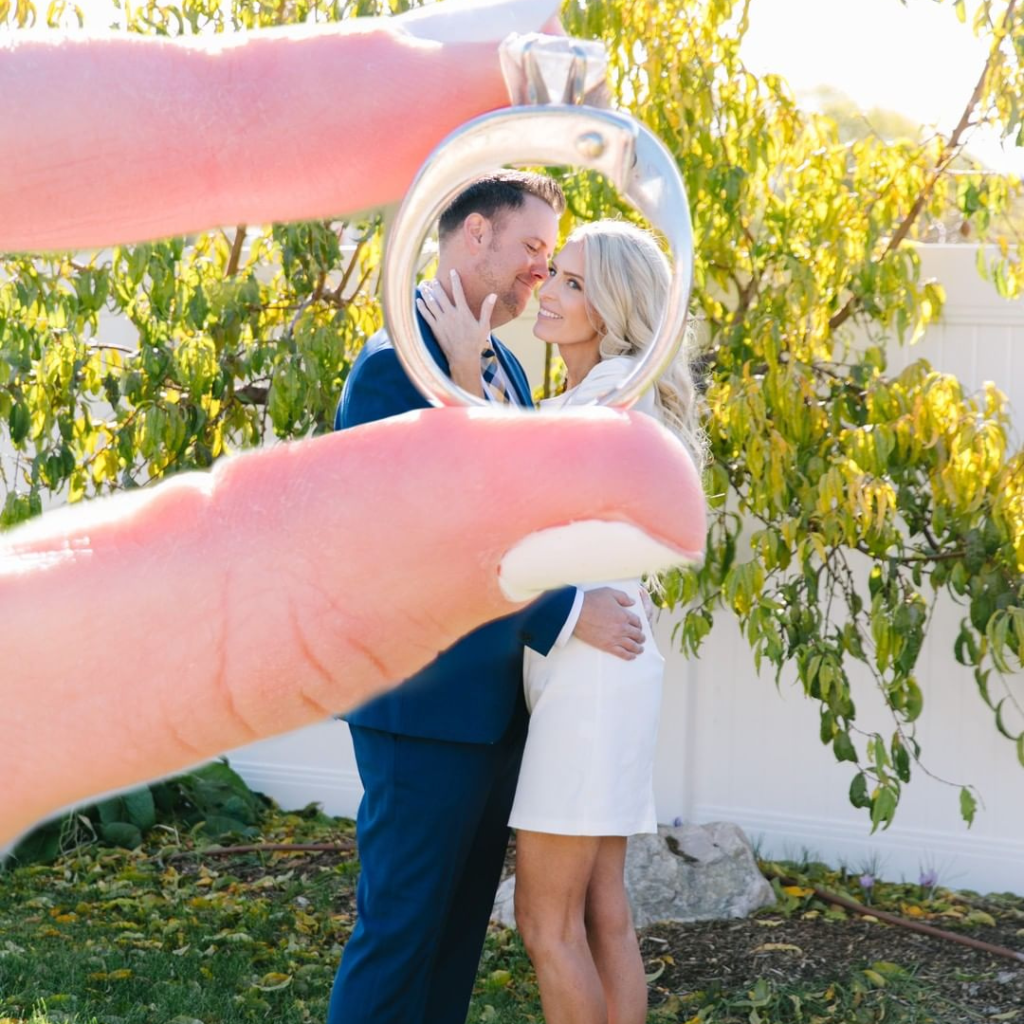 All you have to do is ask—believe it or not, some jewelers will offer free cleaning services specifically geared towards those with an upcoming wedding. You'd be surprised what a difference a clean sparkly ring could make in photos and memories on your special day!
Skip the new facial 
With so much to do in the days and weeks leading up to your wedding, it's easy to overlook the importance of timing. One of the things to keep in mind is when you plan to get a facial. It might sound silly but don't get one too close to your big day.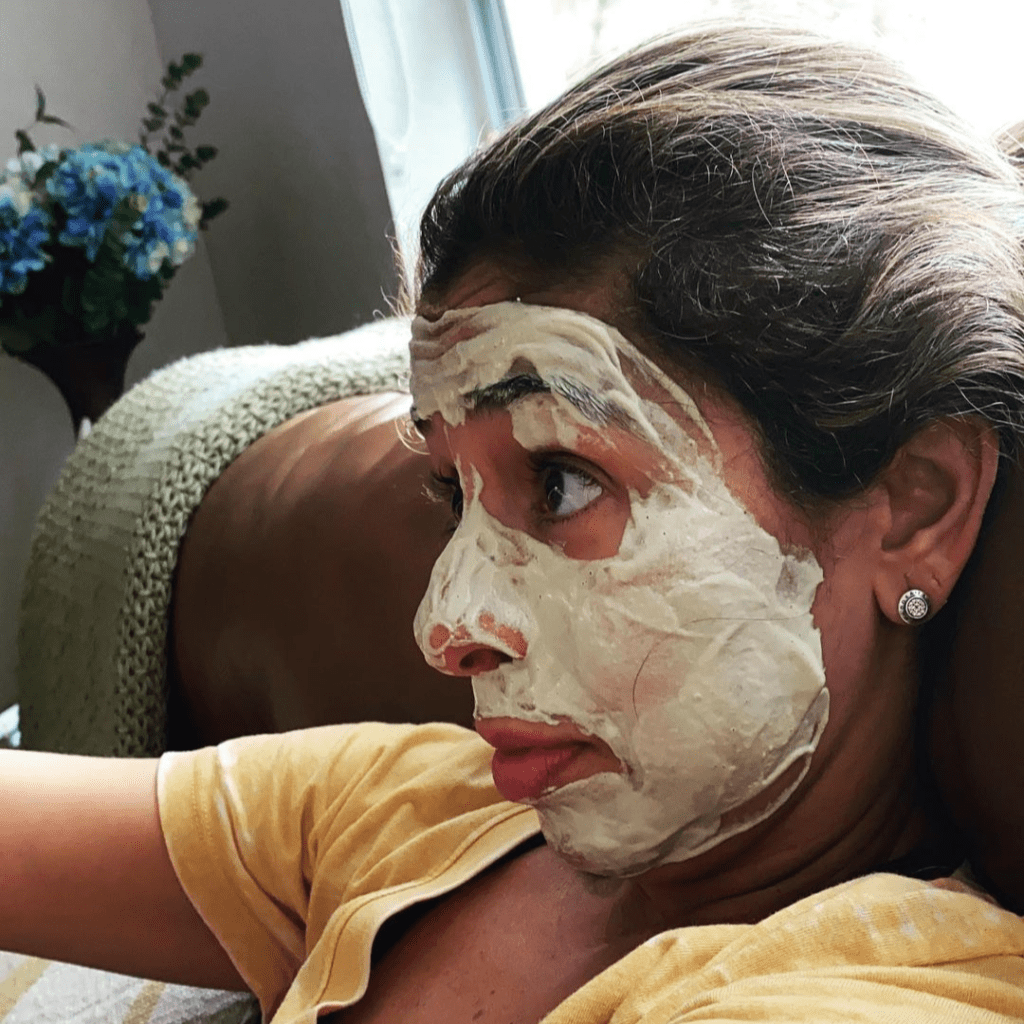 It takes time for any redness or irritation caused by the facial products to wear off! To ensure that everything runs smoothly for your wedding, plan ahead and opt for an earlier facial appointment at least a month away from the date. That way, you can look forward to unveiling a glowing face.
Pack beforehand
The last thing you need while getting ready for your nuptials is to scramble around looking for essential items. Avoid the drama by planning ahead and packing a wedding bag with everything you'll need. You might want to start with a list and pack accordingly.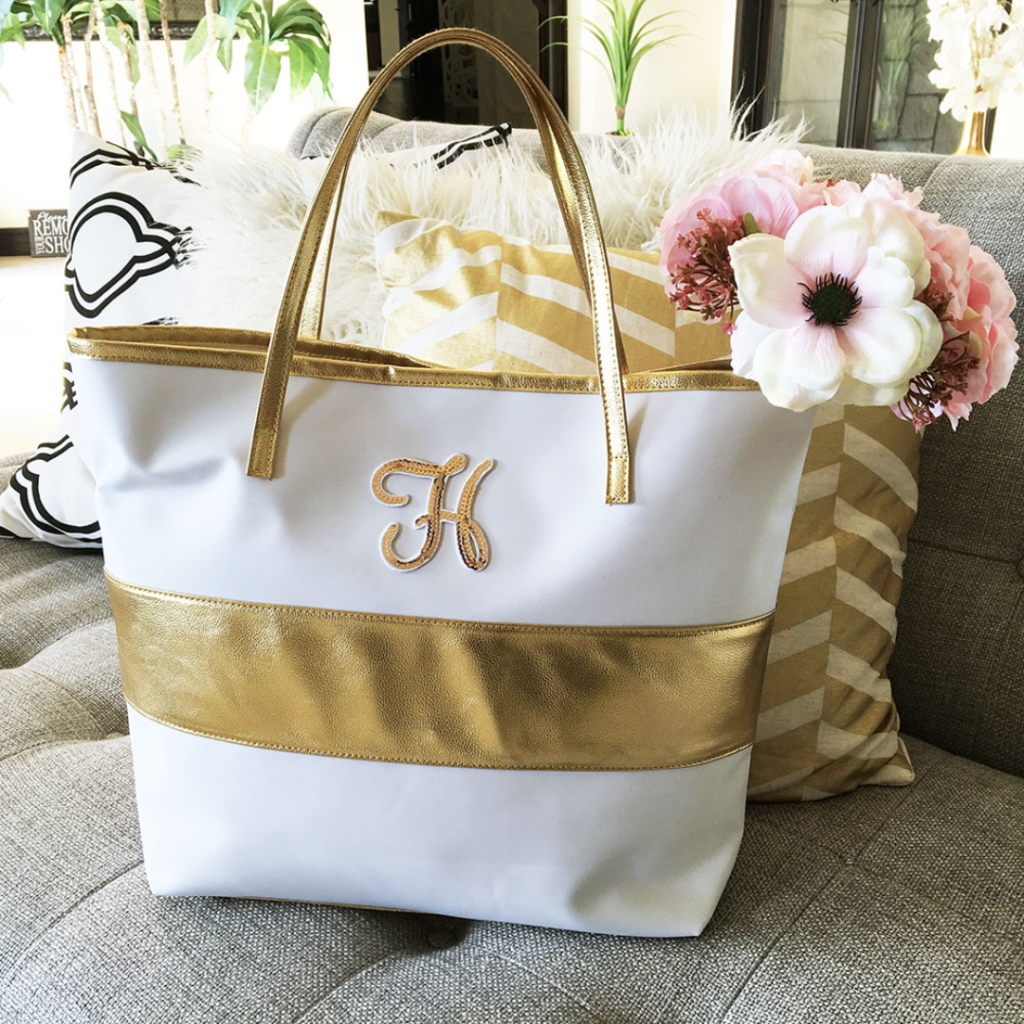 Of course, this doesn't just mean adding any random thing; think of it as creating an emergency kit tailored towards the perfect wedding day. Be sure to include items like backup lipstick, your best bride-worthy lingerie, and anything else that will make sure you look your best without the stress.
Wear a shirt
To make sure your look is perfect on your big day, wear a button-up shirt when doing your hair and makeup. As glam as a robe might be, it's too much of a hassle to take off when getting ready and slipping on that white dress.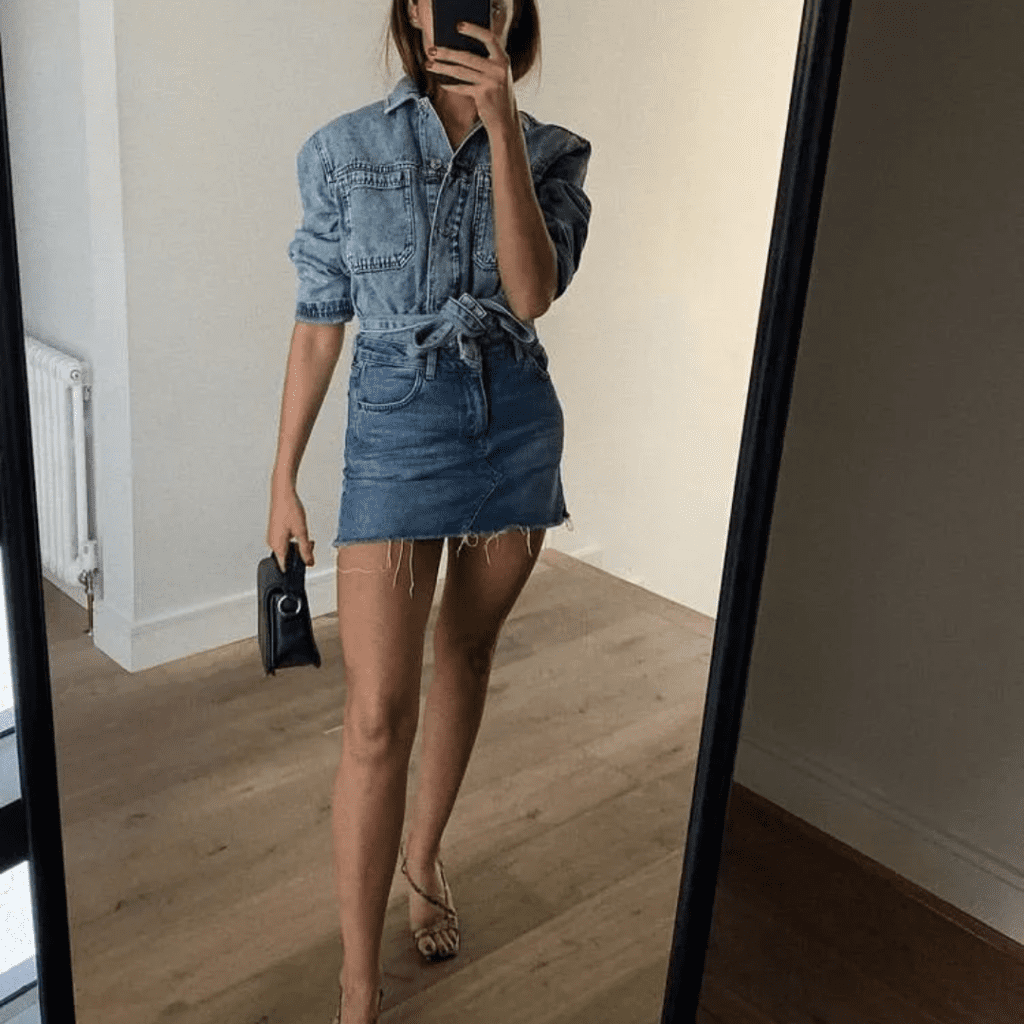 With a classic button-up, putting it on and taking it off becomes effortless, so you can focus more on other aspects of your ensemble. Who said practicality couldn't be fashionable? Strike the perfect balance between style and convenience by wearing a button-up shirt when getting ready for a special event.
Get some veil weights 
How ironic is it that we must add weight to something meant to be a light and airy adornment? But veil weights are real, and they may make a massive difference when you're on your way to show off your most effortlessly beautiful bridal look.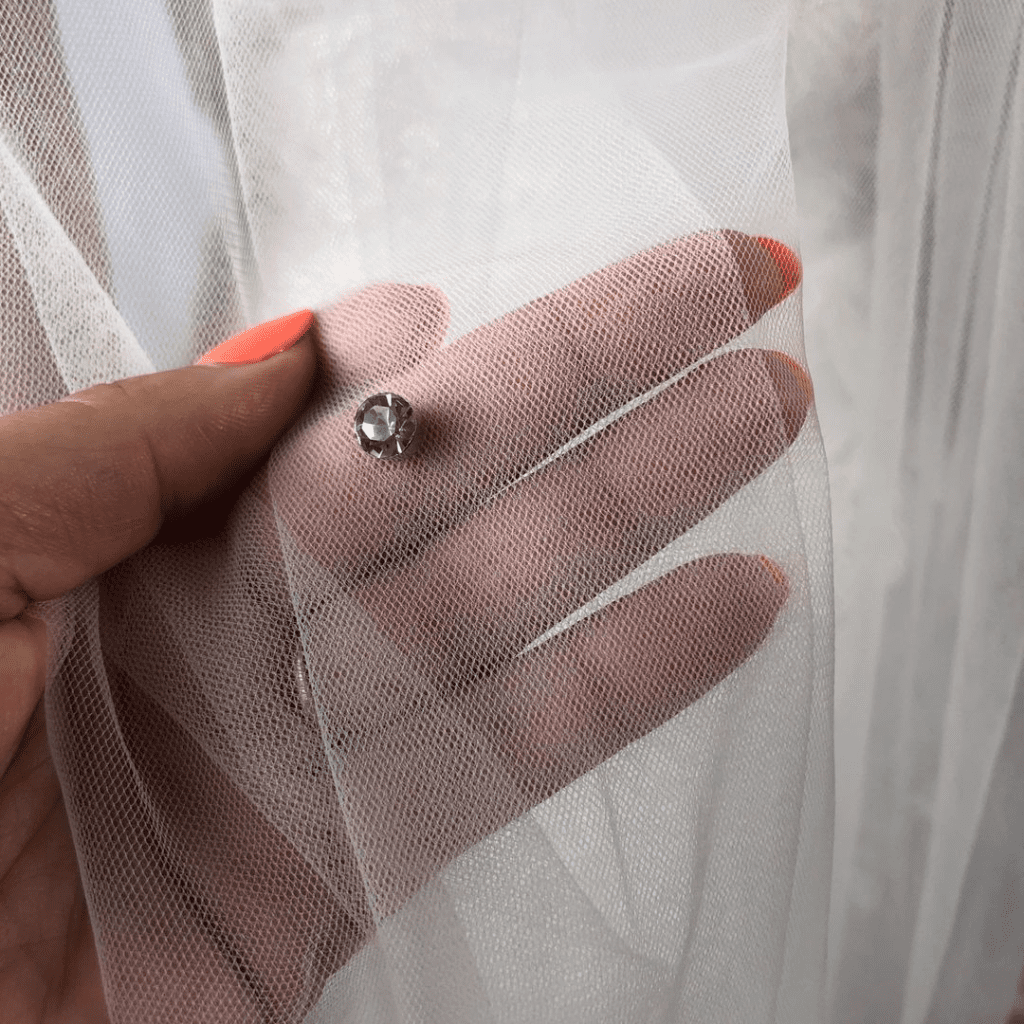 The added bit of heft keeps those veils from blowing away in the slightest breeze, so there won't be any fears of your veil upstaging you on your big day. So why risk it? Get some veil weights for peace of mind so you can look lovely no matter what the weather brings.
Try a few different looks 
Make sure you arm yourself with a good sense of adventure when you embark on this journey of changing up your hair and make-up looks! There are so many different options out there, and it can be quite exhilarating to try something totally new.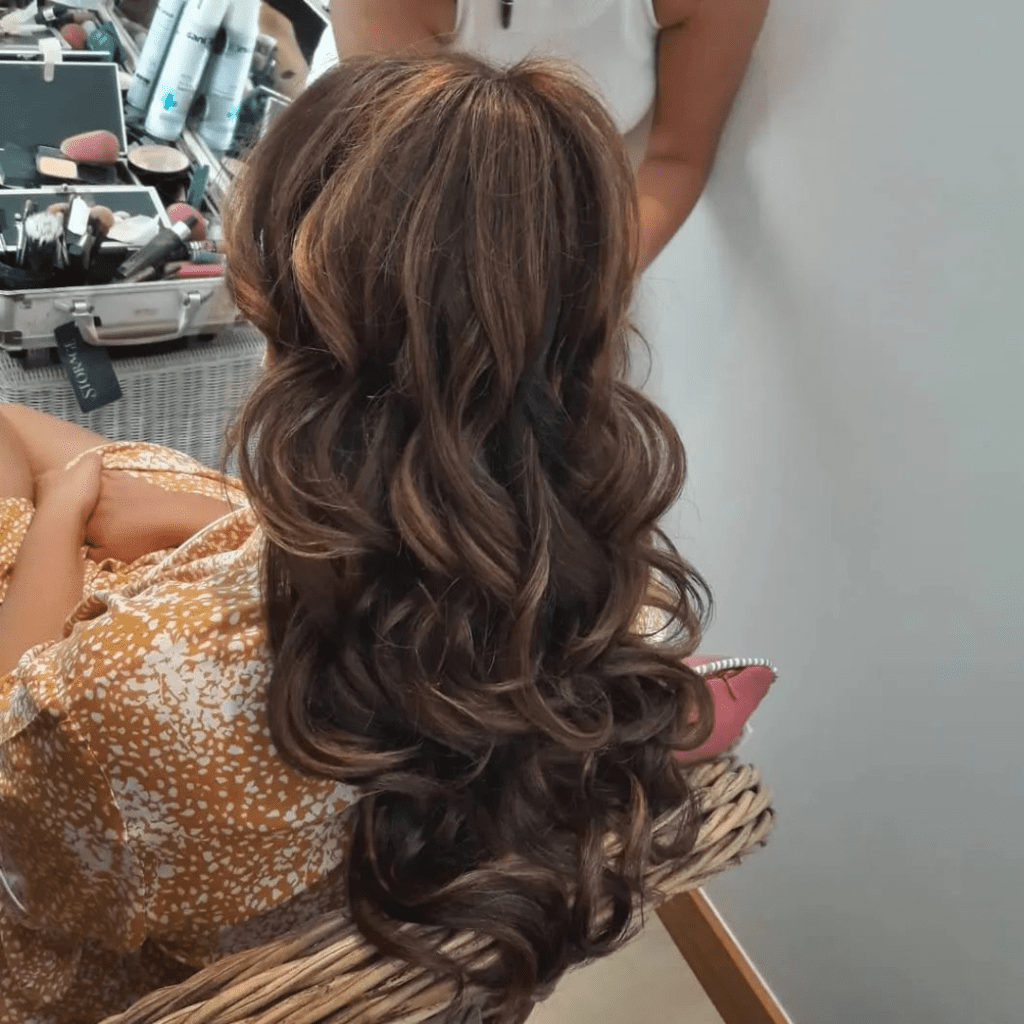 Whether you switch it up drastically or opt for something more natural but still a bit different, like parting your bangs differently or using more bronzer than you're used to, this is an opportunity to unleash your inner diva and let your creativity flow.
Wine wipes 
With all the excitement of a wedding, it's easy to forget about little things like wiping the wine off your lips and teeth. But you don't want people to call you "wine mouth" in your photos with the wine stains. So make sure to pick up some wine wipes!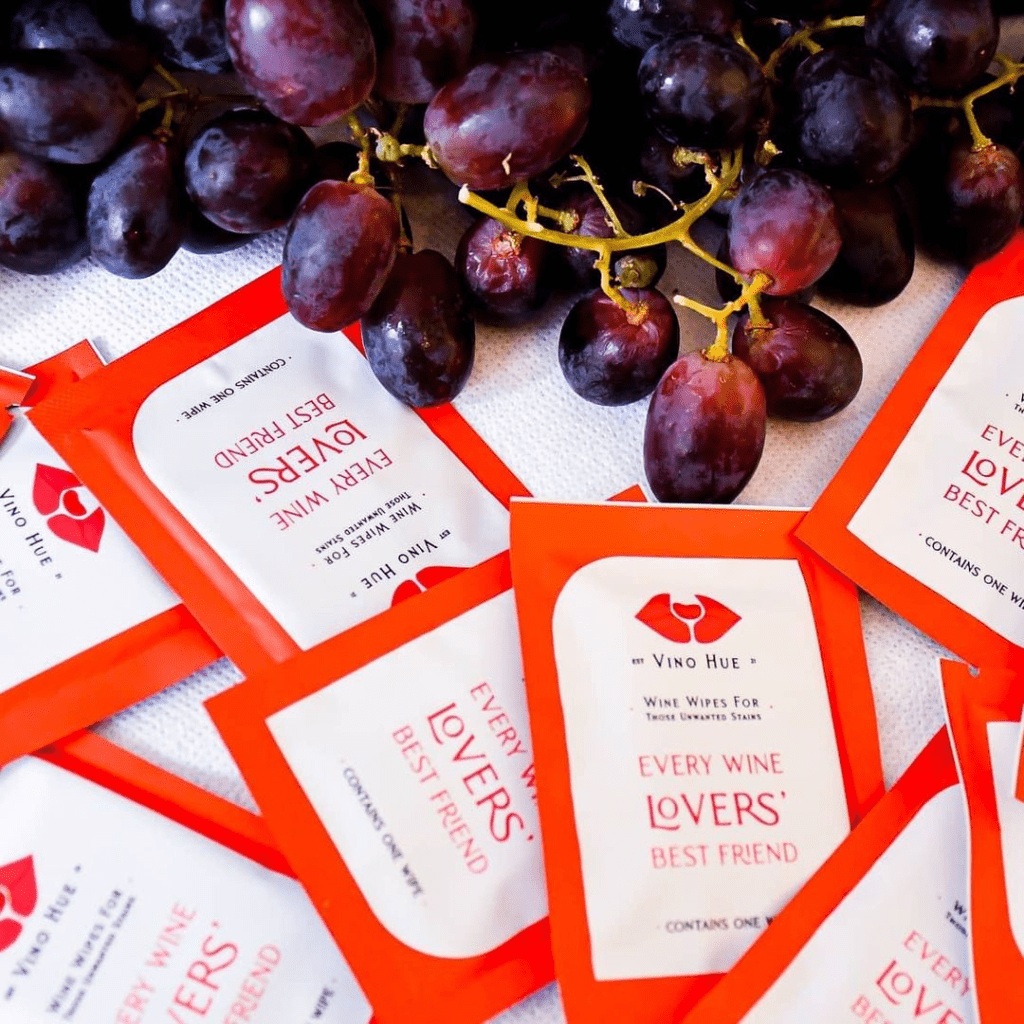 They're a fun way to keep your teeth and mouth looking pristine at any gathering with good food and even better drinks. Plus, they help remind you that while the party should last all night long, your beautiful smile should too.
Consider a makeup trial 
If someone told you that the key to confidence in your wedding look was a trial of your makeup, would you take them at their word? Probably not. Makeup trials come with a heftier price tag, but they're certainly worth it. Think of it as an investment in looking your best on the big day!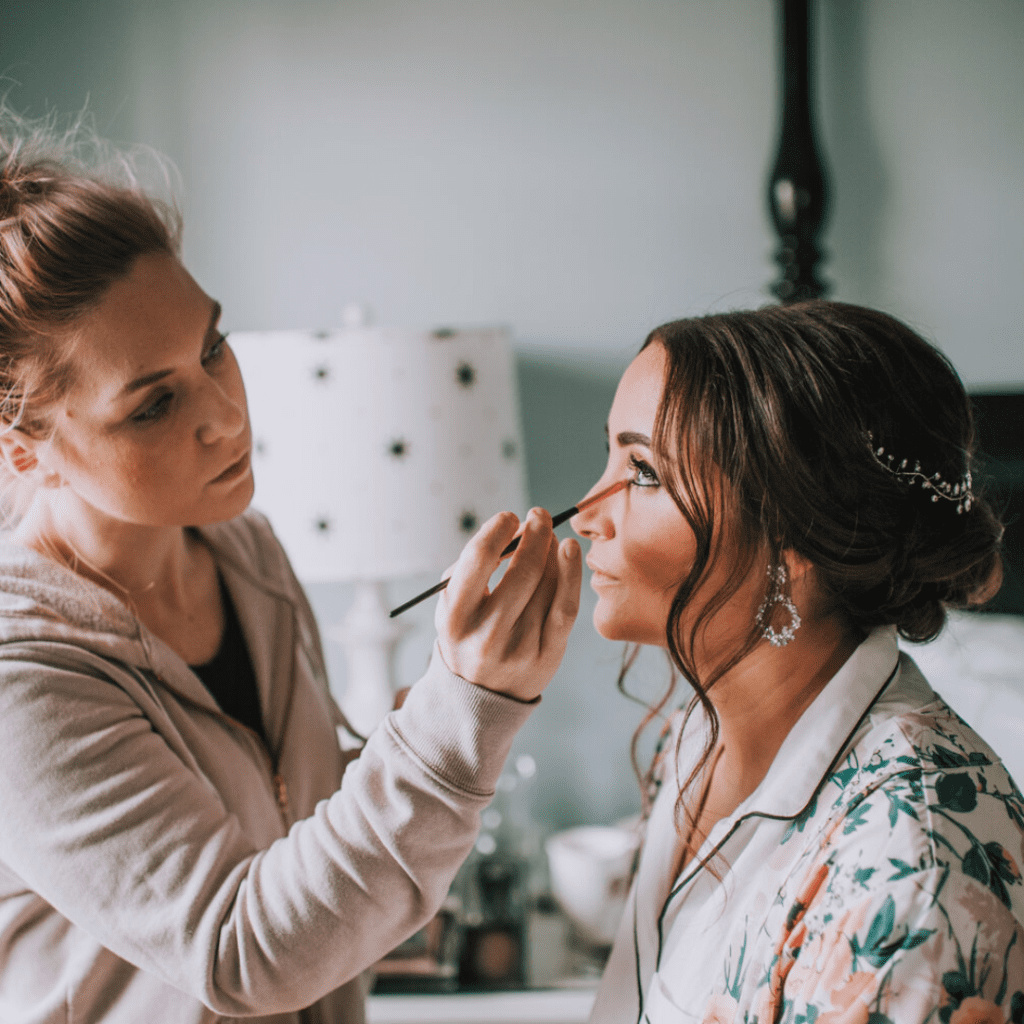 You get to pick the exact colors and shades you want to rock on the big day. Moreover, you may practice the technique so that all eyes are on your beautiful face and not distracted by patchy blush or clumpy mascara! It's worth setting aside some extra cash ahead of time.
Safety tools 
On your wedding day, you may feel like the most prepared person on Earth—but some of the best brides know that it's all just a matter of what any bride thinks she won't ever need. Make sure to have safety pins and tape in your emergency kit.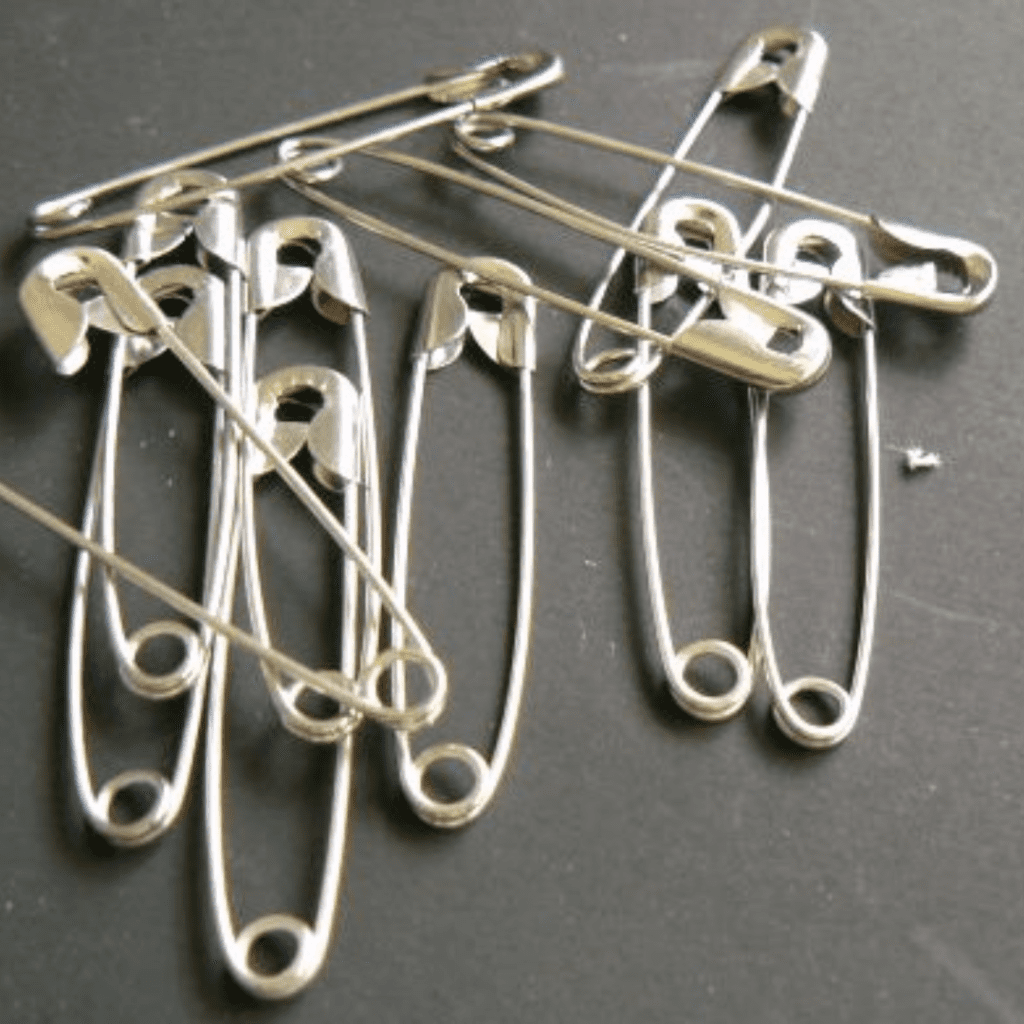 This is for when your bridal train just encounters a snag. That's where having items like tape and safety pins come in! Just be careful with how excited you get about using them. You've done enough sewing for the past year getting everything ready for the big day.
Long-lasting makeup fixer 
On the day of your wedding, it may seem like nothing can go wrong, but if you don't take certain precautions, even small things can lead to total disaster! A wise bride-to-be knows that the key to success is to spray a heavy-duty fixative on her face before she walks down the aisle.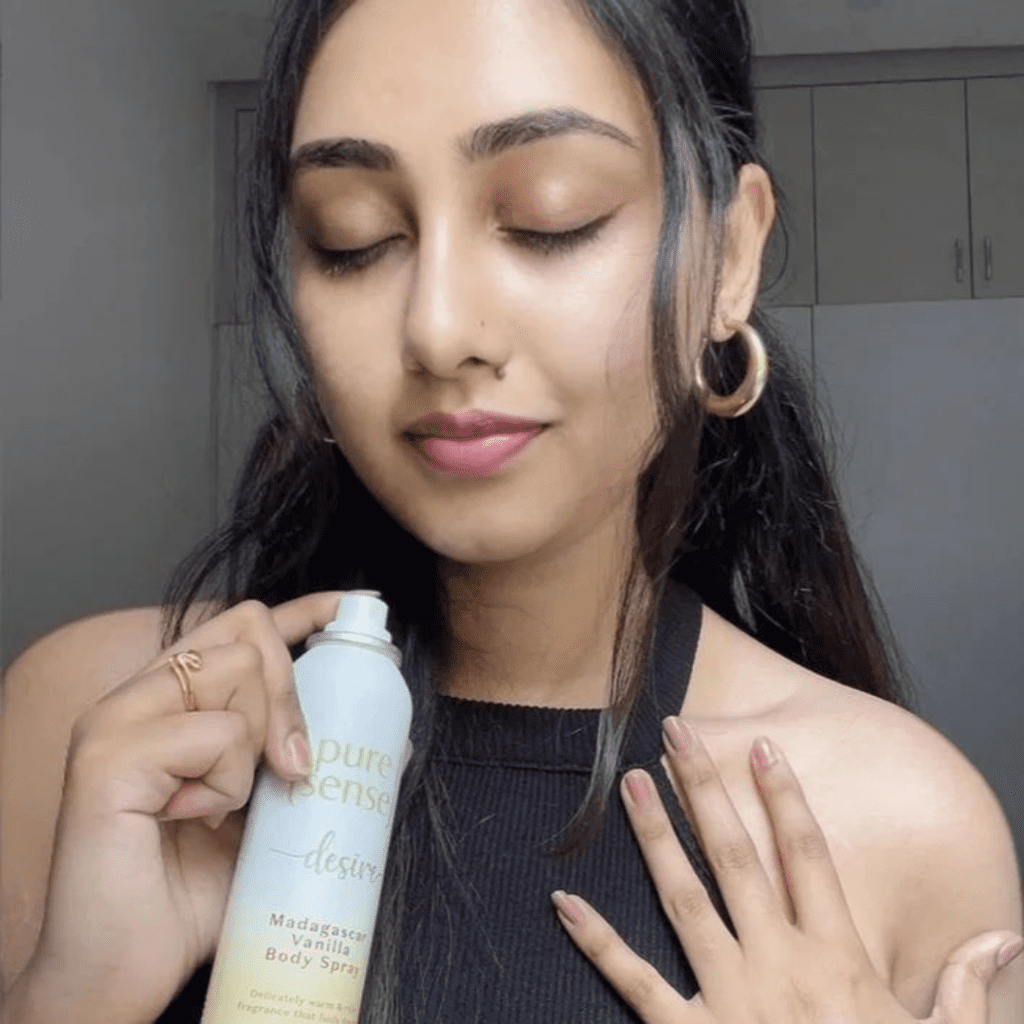 This will ensure that all your hard work in perfecting your makeup won't disappear in an instant. Trust us; you want to make sure you've sprayed enough so you'll look as radiant and gorgeous as possible for the special moments ahead.
Easy seal envelopes 
Forget lickin' those envelopes; why not make your life easier and use a wet brush or sponge instead? This simple tip could save you hours of tongue-tiring effort; with just one cup of water, you can glide through that stack of 300 to 400 envelopes in no time.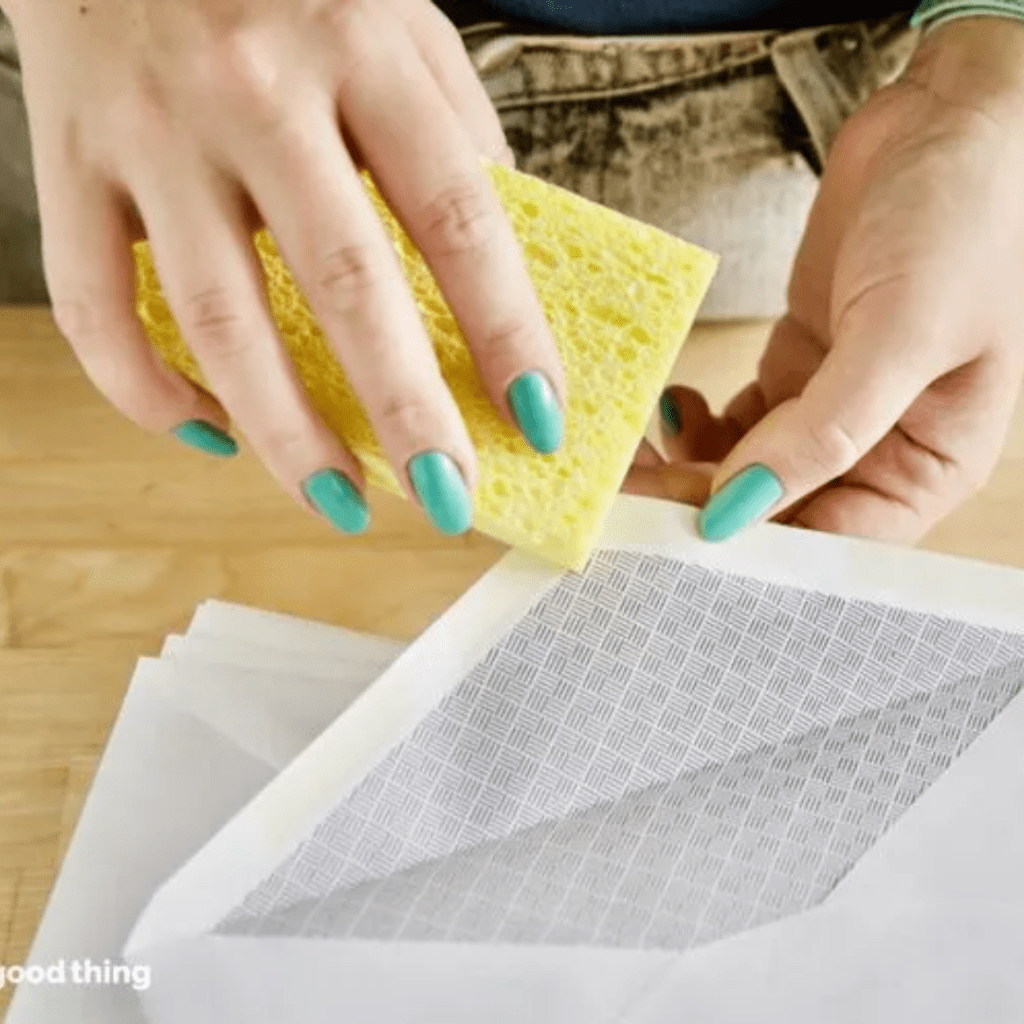 You'll be surprised at how this small change can take away unnecessary stress and tediousness. So go ahead, unleash your inner mailman, and get ready to experience the smooth, hassle-free process of sealing with a wet brush! Your wedding invitation won't seem like too much of a task.
Do your homework
When it comes to shopping for the perfect dress, curating a look that reflects your unique style and celebrates the day can feel quite the challenge. Make things easier on yourself by leveraging the power of technology and utilizing helpful diagrams before you even set foot in a store.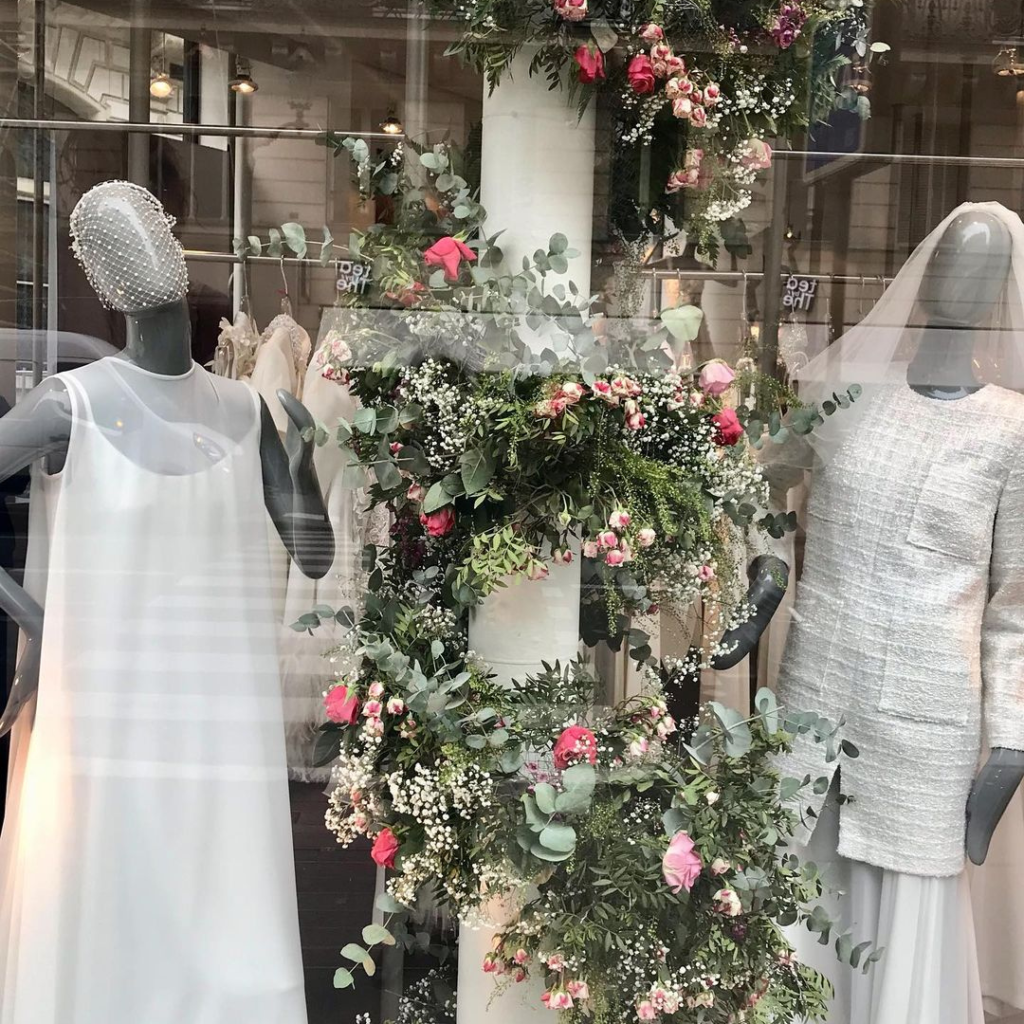 Know what each part of your ensemble is called, what's the technical name of your favorite color shade, or certain fabric or neckline styles. From picking out your shape to selecting matching accessories and getting all of those minor details just right.
Timing is everything
No matter how much you prepare in the days, weeks, and months leading up to your special day, there will be a ton of things that can only be done that day. From getting dressed to arriving at the venue and any last-minute checks, there's going to be a lot to do.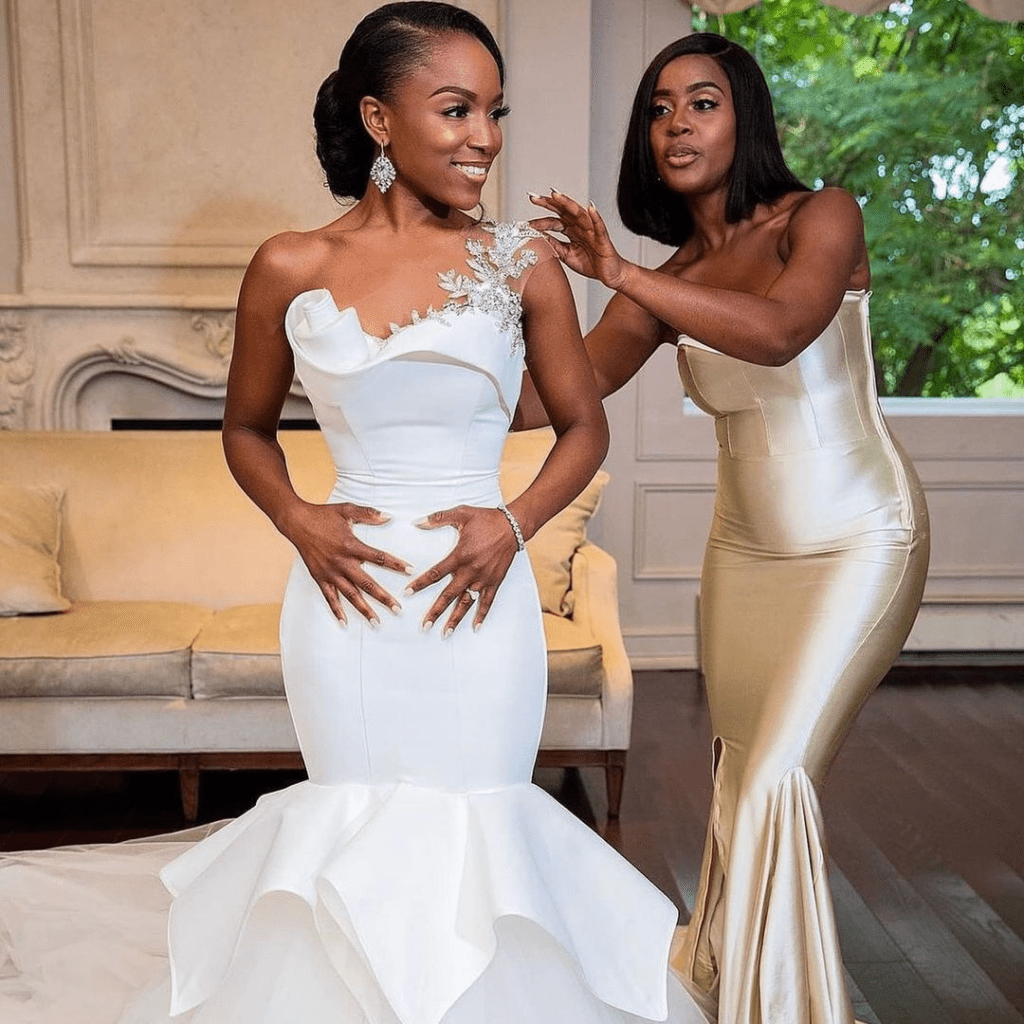 To cut down on stress, make sure you plan your time wisely. Give yourself plenty of time to get ready, and leave enough buffer time in between each step so lags and unexpected road bumps don't ruin your carefully scheduled plan.
Eating is essential
With all the talk of caterers and cakes, it might seem like food is the one thing you don't need to worry about at your wedding. However, with all the excitement, it can be easy to overlook simple things like eating breakfast or drinking plenty of water.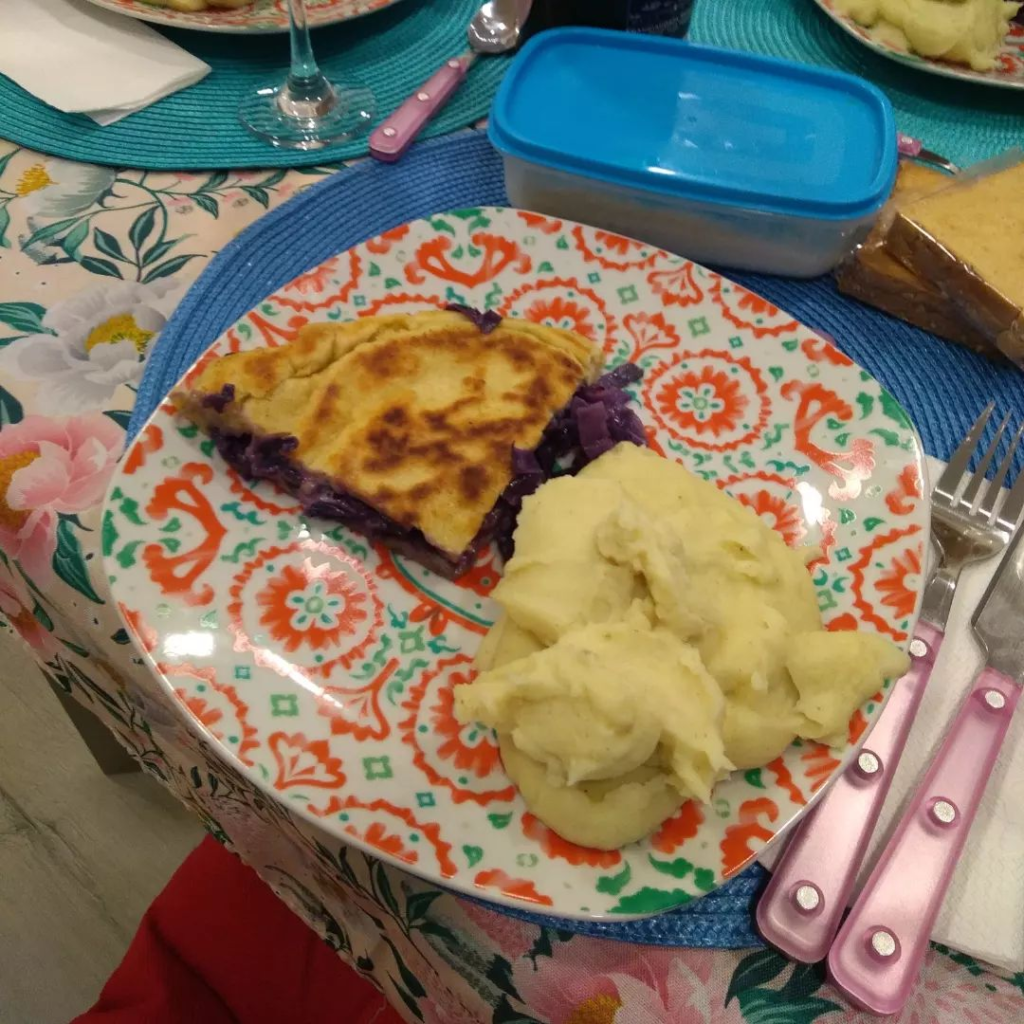 Set aside time to eat. If your wedding is in the evening, plan to have lunch; don't just assume you'll eat when you're hungry. And make sure to always have some water near you. The last thing you want is to get dizzy or dehydrated as you walk down the aisle.