Unique And Fun Wedding Photoshoot Locations
By Ruby M May 2, 2022
---
There's a lot of fun places for a wedding shoot if you're not keen on traditional photographs. Depending on the location of your wedding venue, you can take a quick trip to another location for photographs while your guests enjoy some starters and drinks. Here are just some of the many unique wedding photo locations that might be just what you're looking for!
Grocery Store
For all you foodies out there who can't go a day without purchasing your favorite fresh produce – this couple decided to take their wedding photos at their local grocery store, and the photographs from this shoot are delicious – we mean – delightful!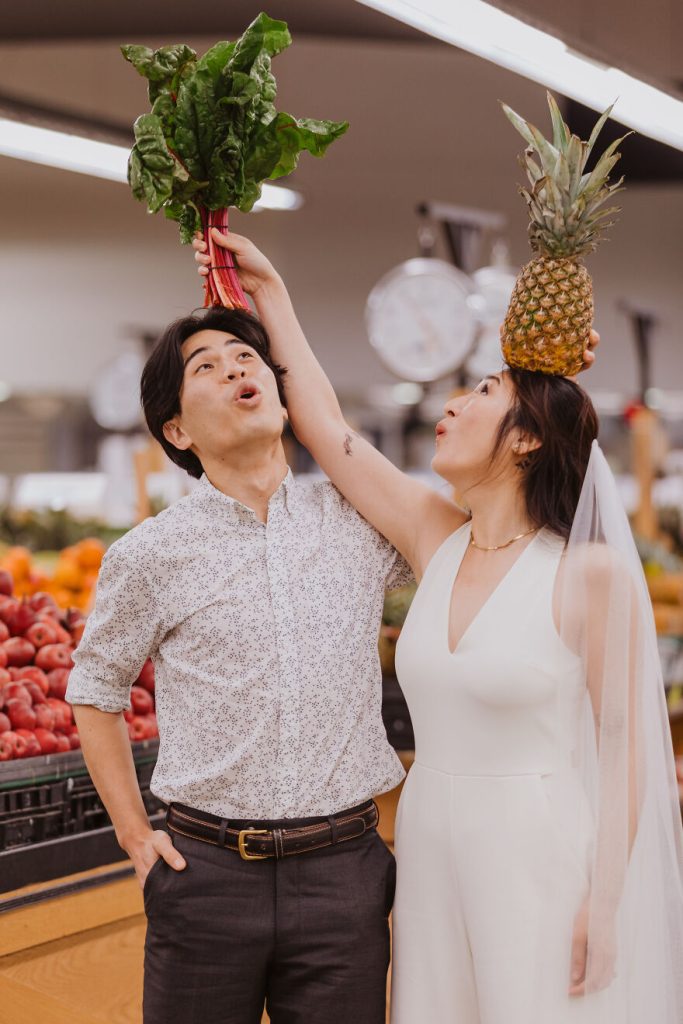 In The Snow
Perhaps you're getting married in the winter, and you want to embrace that with a beautiful photo shoot out in the snow or even at a ski resort like this happy couple chose to do! Just be sure that you have somewhere warm to go afterward.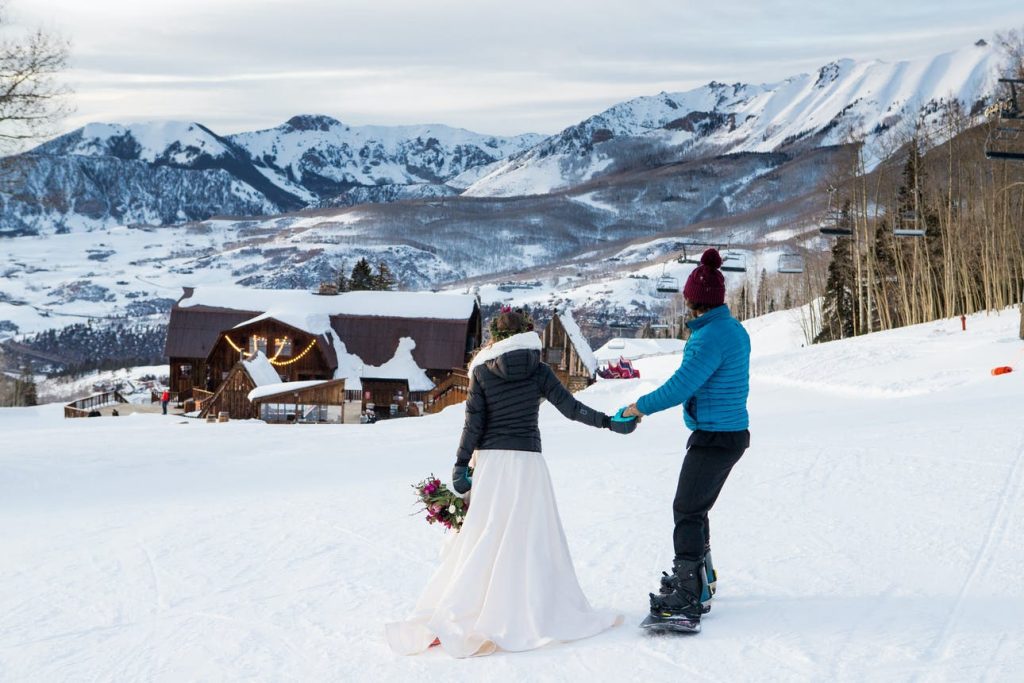 At a Farmer's Market
Farmer's markets are ever-popular and a beautiful and unique location for a wedding shoot. You can have some photographs taken of the two of you at the food trucks or even just buying some coffee or tasting some delicious snacks. Perhaps your venue is somewhere near a market, or maybe it isn't too far away to drive to.
At a Mall
The mall is also a different place to go in your wedding dress and tux for some fun wedding pics posing on the escalators or even with the decorations the mall puts out for Christmas or Easter. Another cute idea is if the mall has a kiddie's zone with a ball pit for some lovely photos.