The Best Dress For Your Body On Your Special Day
By Ruby M August 22, 2021
---
You're engaged! Congratulations. Now it's time to choose the most important outfit at the wedding – yours! As the bride, you want to make sure that the dress you select compliments your figure so that you can look as incredible as you feel on your special day. Here are 5 of the most popular choices for your wedding dress.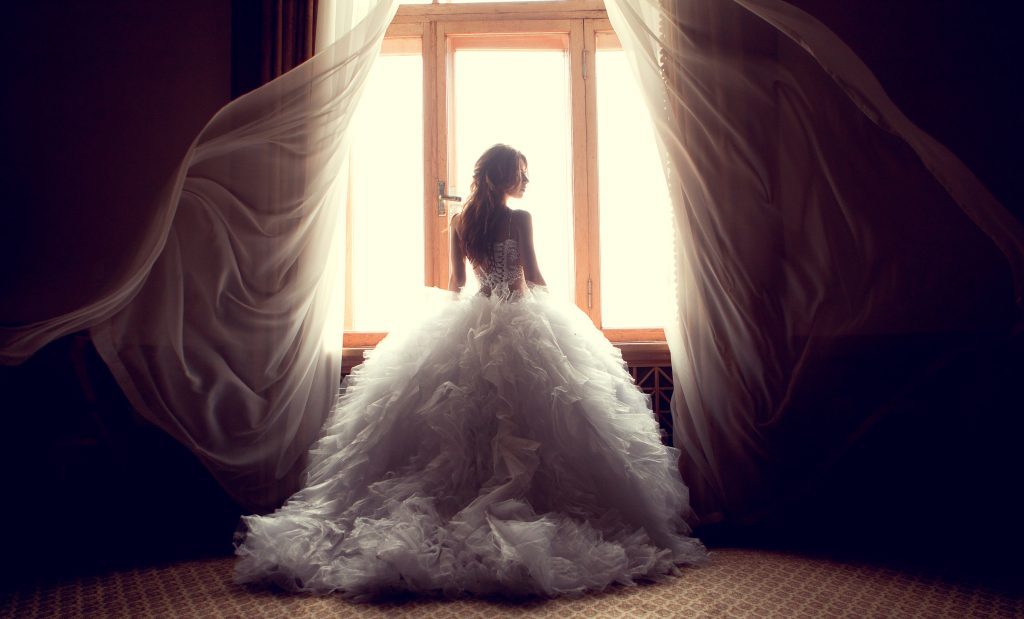 Ballgown – The princess Dress
If you've dreamt of your fairytale wedding day since you were a little girl, and in your dream, you were always a princess – then the ball gown wedding dress is the one for you. Its fitted bodice and wide, layered skirt is flattering on any shape or size and is often referred to as the most regal of wedding dresses.
Mermaid – For a flirtatious silhouette
This popular silhouette really hugs the body from the chest down to the knees and flares from the knees to the ground. It is incredibly flattering on apple-shaped bodies as the contouring effect of this cut has emphasized the hips and waist in a complimentary way, creating a more shapely look for this body type.
A-line – A universal fave
Complimentary to all body types, this silhouette is a flattering favorite among brides. This cut hugs the body in all the right places – including the waistline, creating a slimming effect while still complementing the bust. Many see it as the perfect choice for curvier body types, even with a larger cup size. The A-line also flatters more slender bodies and can even make them look taller due to the slimming effect of the cut.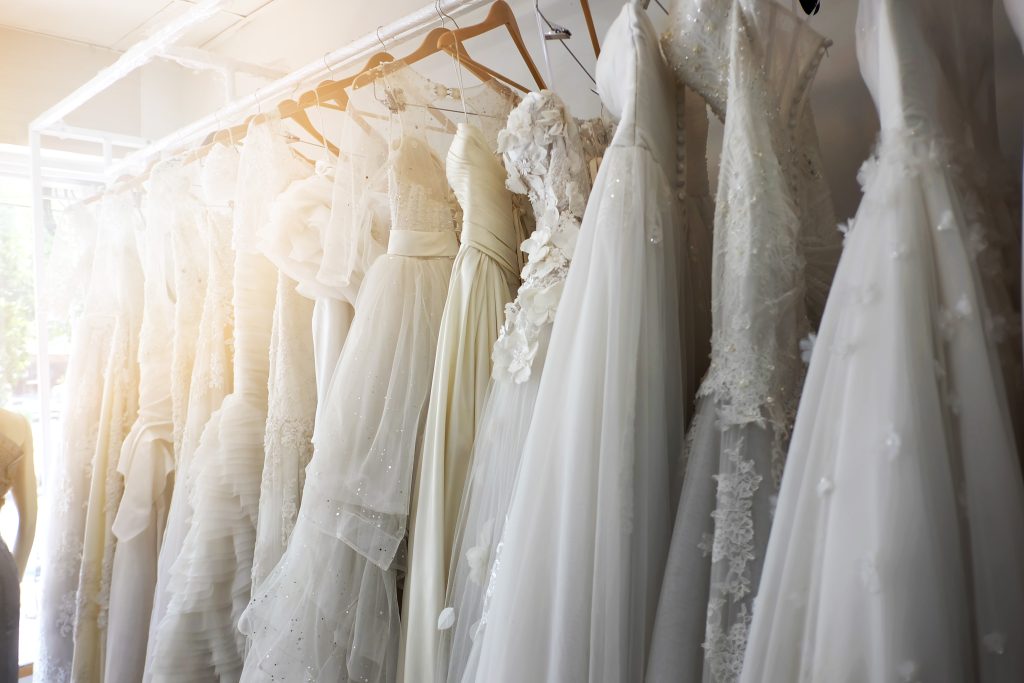 Sheath – To Show Off Those Curves
This silhouette is incredibly charming for a straight or hourglass figure as it fits tightly around the body and accentuates natural curves. So if you are confident in your skin and love your body, then this is the perfect fit for you. If you are a little more self-conscious of one or two curves, this may not be the ideal silhouette to go for.
Trumpet wedding dress – The toned down Mermaid
The trumpet, like the mermaid dress, is flattering for hourglass or straight figures. The key difference between the trumpet silhouette and the mermaid is where the dress flares out. The Trumpet begins to flare out mid-thigh, creating a more flexible dress that is easier to move around in. So if you plan on dancing a lot at your wedding, this may be the better option!