Some of The Most Extravagant Engagement Rings Out There
By Ruby M November 28, 2021
---
It's chic. It's probably worth more than your paycheck. It's quite possibly the most essential piece of jewelry you'll ever wear. Your engagement ring is meant to last a lifetime (we hope). Typically, your significant other chooses this piece for you – and all you can do is hope that they know you well enough to choose something that you'll fall in love with the moment they open the box, pop the question, and slide it onto your finger. And that ring will be the thing you look at every day to remind you of your devoted love for one another. If you live in the upper classes or amongst celebrities, it will tell a lot about your future spouse's worth. You'll wear it every single day, for the rest of your life (should your marriage actually last) – so it's got to be stylish and to your taste, right? Right. Well, here's the perfect place to start for some inspiration coming straight from the celebs of Hollywood.
Jennifer Lopez
This 16-carat emerald diamond is estimated at approximately $1.8 million. So if you're planning on your future spouse proposing to you with a diamond like this baby here, then we really want a tour of your home – because it's likely worth billions! Sadly, J-Lo and Alex Rodriguez parted ways earlier this year – but it seems that she still has the ring in her possession. Legally, J-lo's ex has full rights to take the ring back as he was the person who paid for it. Still, things are a little bit more complicated for these two ex-lovebirds because of all of the expensive jewelry they gave to each other during their relationship.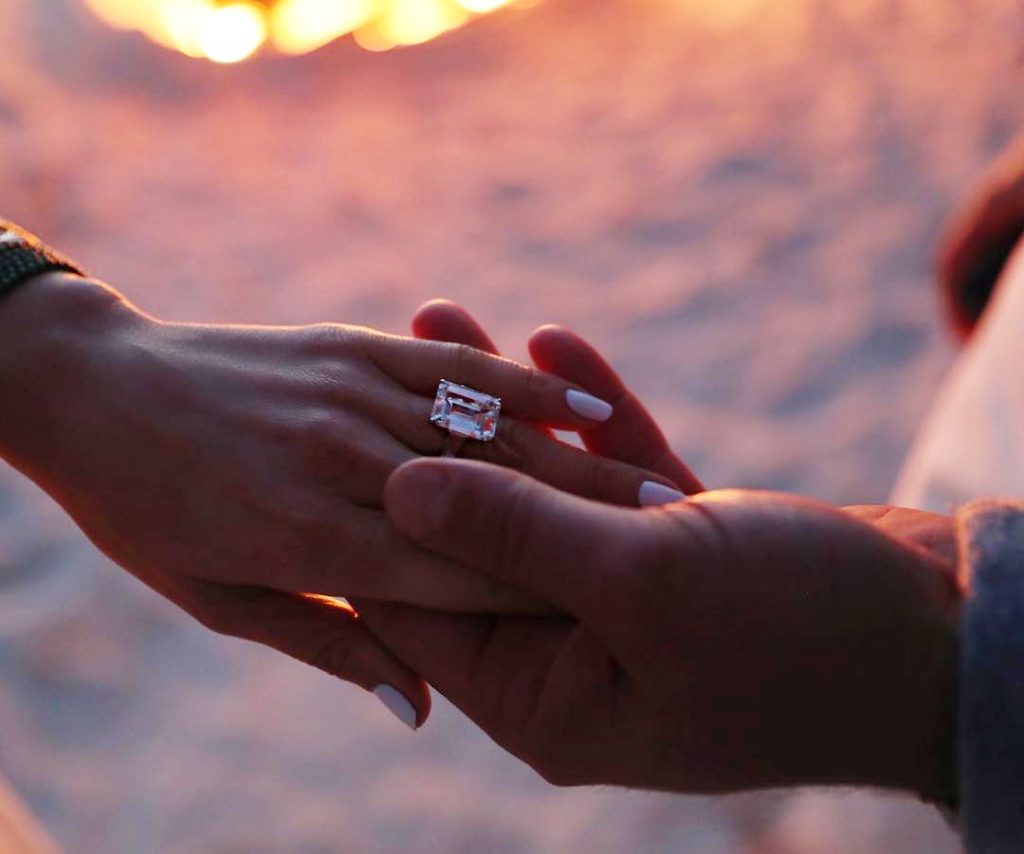 Paris Hilton
Paris Hilton and Carter Reum's wedding celebration was a three-day extravaganza, which is no surprise considering the fact that the engagement ring that Reum proposed with was an emerald diamond by jeweler Jean Dousse, estimated to be worth about $2 million. We wondered if their marriage would last longer than the wedding, and low and behold – it has!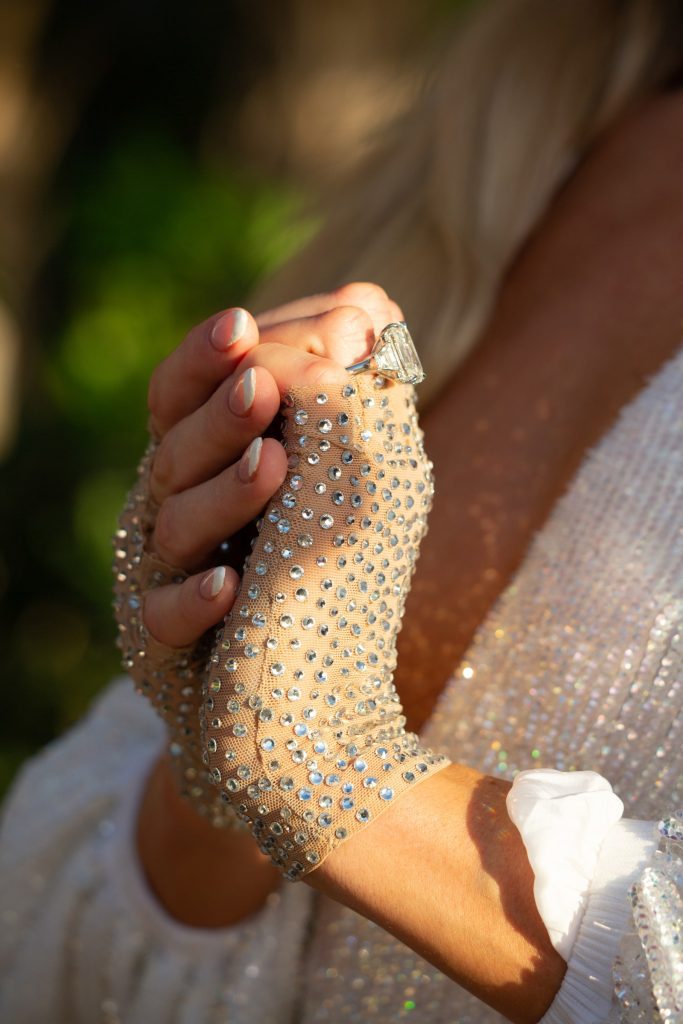 Kim Kardashian West
Another extravagant ring owner is Kim Kardashian West – soon to be just Kim Kardashian after a messy breakup and even more disorderly divorce. But, when the times were good and Kanye proposed to Kim, he did so with a luxurious A 15-carat D, flawless cushion-cut diamond from jeweler Lorraine Schwartz, which was estimated at a whopping $2 million. Shortly before their divorce, she was also gifted with a 20-carat diamond engagement ring that is said to be worth over $8 million. Care to share some of those millions, Kanye?