Popping The Question Right Back At Them
By Fatime G September 5, 2022
---
Flowers, candles, romantic dinner for two, and your life partner asking you the simplest question you've ever had to answer yet- will you marry me? Marriage proposals are a grand gesture for couples; having someone choose you out of seven billion people is quite the highlight. Naturally, most couples want to share this experience with their significant other, so they pop the question right back at them. Proposing back has been on trend for the past five years; couples are looking to return the sentiment and share how much they appreciate their chosen partners and their commitment to embarking on a lifelong journey with them. If you're looking to hop onto this trend, we've got you covered with all the juicy details on how to propose back.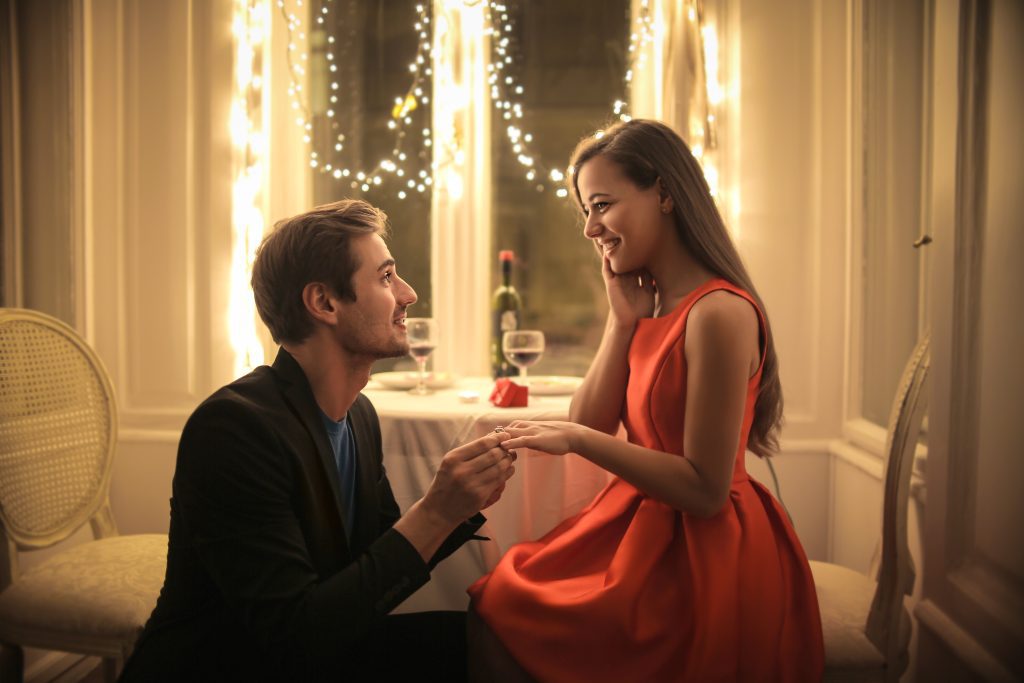 1. When Is The Right Time?
Quite frankly, there is no right time to ask your partner whether or not they want to spend the rest of their life with you. Anything between the spur of the moment to a few months post your engagement would do just fine. Don't get us wrong; we're not asking you to wing it; we want you to take your time and go for it when it feels right. So, ease up and trust your gut on this one.
2. Nail The Setting
What do you envision for your proposal? Is it a dinner date with the family or an intimate proposal in a stowed away cabin? Scrape off other couples' ideas of the perfect proposal and create something original and personalized. Anything that resonates and meets your relationship's dynamic would be ideal. Say a Broadway proposal to match your first date?
3. Pour Your Heart
Put it all out there, no hold-backs, no reservations. The proposal is an opportunity to let your partner know why you choose them- is it because the two of you together make an A-team, or you can't get over their perfect lasagna? Words carry a lot of weight, so hit them with all the cheesy, quirky details of why you can't wait to spend the rest of your life with them. Tip- string together your love proclamations on a piece of paper for keepsake.
4. Ring Or No Ring?
Are you thinking of a ring to commemorate your proposal or a non-traditional token like a Rolex watch? There's no formula to it- the idea is to let your fiancé know how you truly feel about them, and if you want something valuable to go with the sentiment, then that's entirely up to you.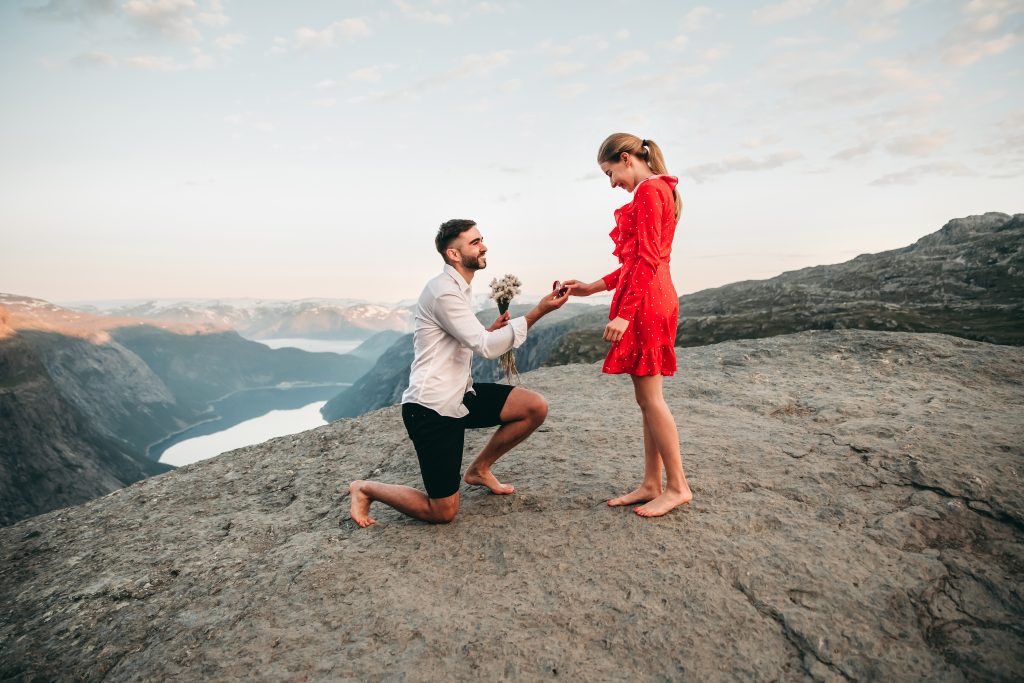 Summing Up
That magical moment that has you swooning and swept up in a myriad of emotions has to be one of the most beautiful experiences – the warmth, the glow, and giddy feels are something you'd want to bottle up and replay over and over again. Similarly, your partner deserves to have a remarkable testament of your love, appreciation, and reassurance that you'd choose them right back. Regardless of your reasons, two proposals will always top one, so if your relationship dynamics are accommodative of a double proposal, why not go for it?