40+ Celebrities That Don't Want To Put A Ring On It
By Anni K August 25, 2022
---
Celebrities have a remarkable life as a result of their talent and subsequent career that brings them fame and fortune. They get to eat the best food, live in luxury, and marry the partner of their dreams. Despite the tantalizing mega weddings held on remote islands that await them, not all stars choose to get married.
This doesn't necessarily mean all unmarried celebrities have no successful relationships and families. They simply didn't choose to get married to their significant other, or they decided to have children without the help of a partner or spouse. Some are still looking for their happily after, but others have a specific reason why they didn't feel the need to make their relationship legally official — from choosing not to get the law involved in their relationships to more vague reasons like simply not having the marriage "chip."
Kylie Minogue
The Australian pop sensation has been on the scene since the '80s and is best known for her single, "Spinning Around." But spinning around in meaningless relationships is not on the cards for Kylie, as she has had some serious long-term relationships in the past.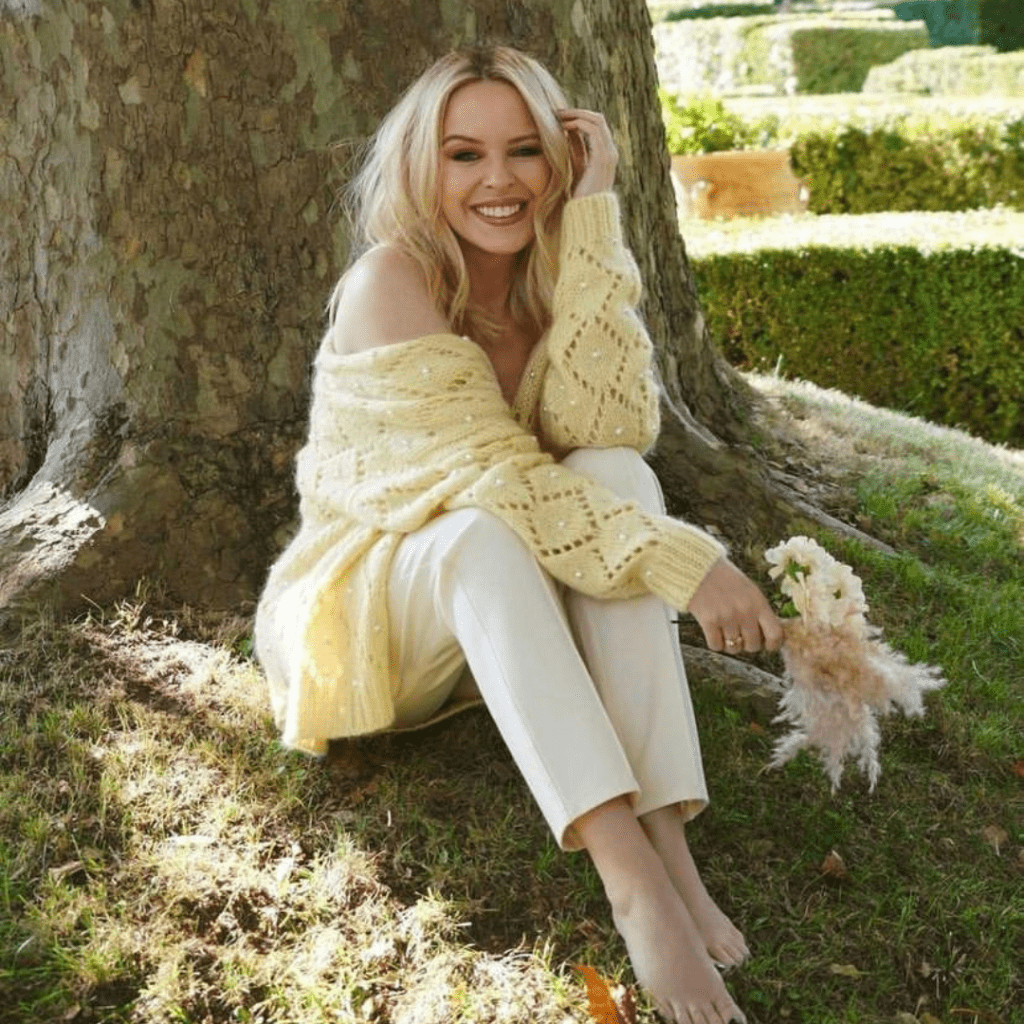 Kylie never got hitched, and for the simple reason that marriage just isn't for her, she said. The star was diagnosed with cancer earlier in her life, which "changed everything," including her view on family. The star is currently in a serious relationship but has no plans for marriage yet.
Jon Hamm
Jon Hamm is similar to his on-screen character, Don Draper, in the sense that they're both just not cut out for marriage. The actor even remarked in a 2010 interview that he doesn't have what he calls, "the marriage 'chip.'"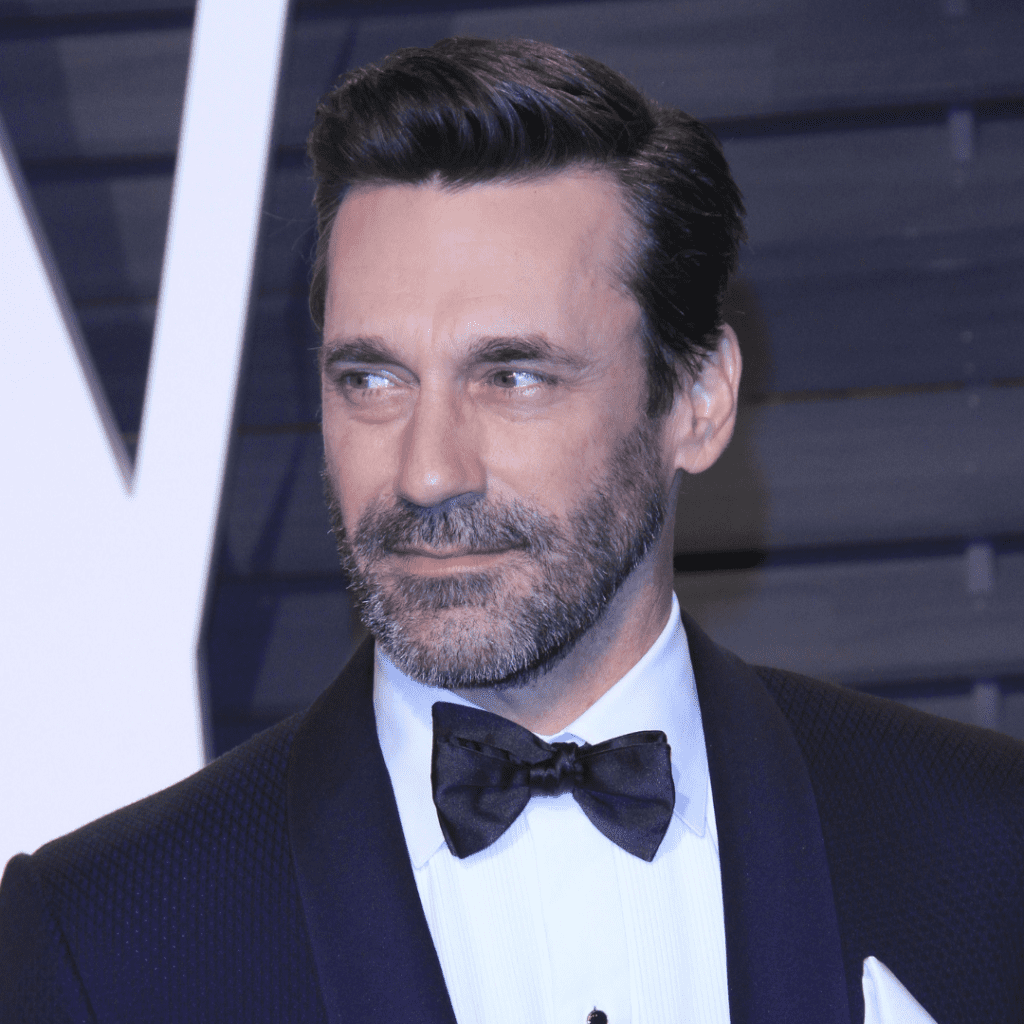 Jon has been in some serious relationships, though. His most recent before his current girlfriend, Anna Osceola, was with American actress Jennifer Westfeldt. The pair dated from 1997 and split up in 2015. He remarked marriage is for when you're ready to have kids.
Owen Wilson
This Texas-born actor remains unmarried, but unlike some unwed celebrities, Owen is the father of three children. His first born was with his former girlfriend, Jade Duell, in 2011. Caroline Lindqvist was the mother of his second child, though it was years after his first.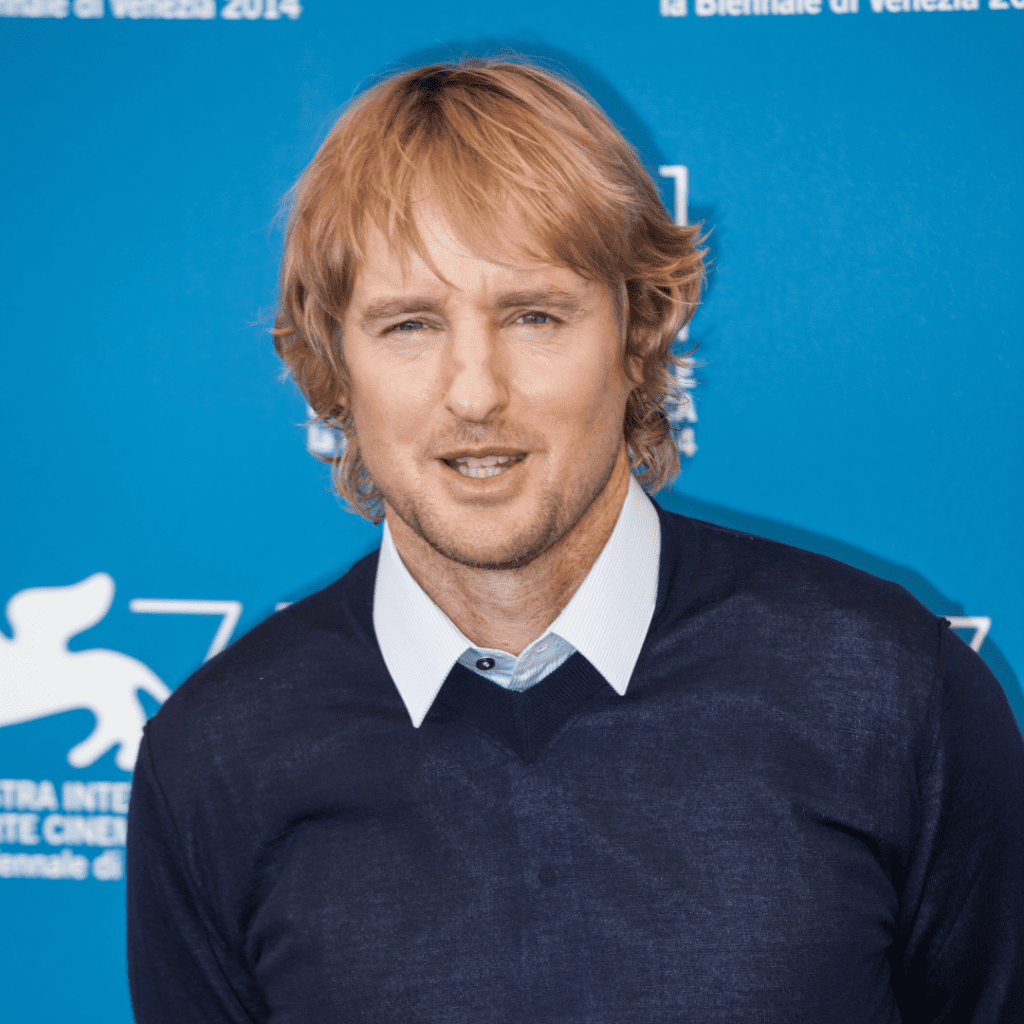 His most recent child, born in 2018, was with Owen's ex-girlfriend, Varunie Vongsvirates. Although the actor has his children with some lesser-known ladies, he has dated some A-listers such as Demi Moore and even singer Sheryl Crow. But none have prompted him to get down on one knee.
Scott Disick
Scott Disick's life has been very well documented in reality TV, and like Owen Wilson, the reality star is also an unmarried parent. He has three children with co-reality star Kourtney Kardashian, whom they welcomed into the world in 2009, 2012, and 2014.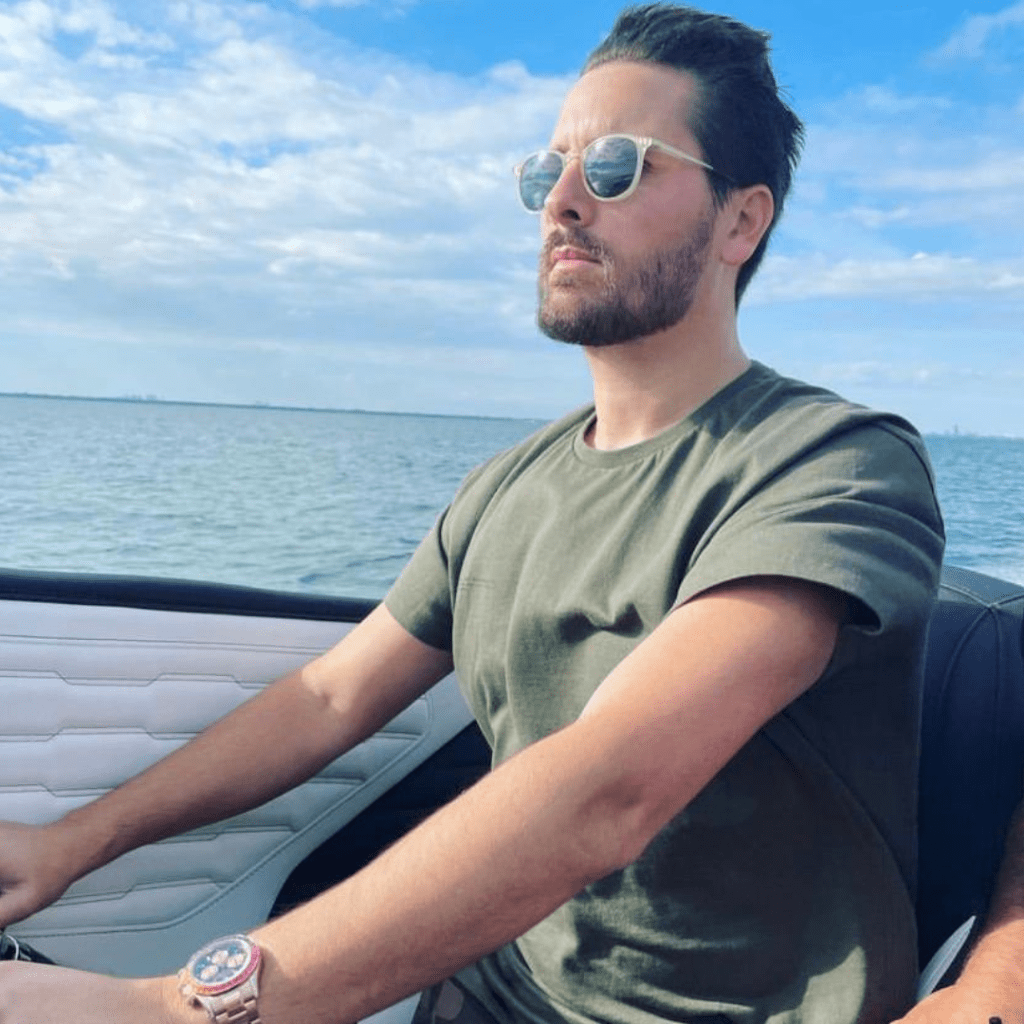 However, the pair never got married. Even though the world watched Scott almost propose to Kourtney on screen, it just never came to be. Kourtney has since moved on to another relationship and married Travis Barker. Meanwhile, Scott remained single.
Dana Delany
Dana is a hard-working woman who has won three Emmys during her 30+ year career in the industry. However, during all that time, she has never been married. The American actress has, however, said in interviews that she is ready to get married.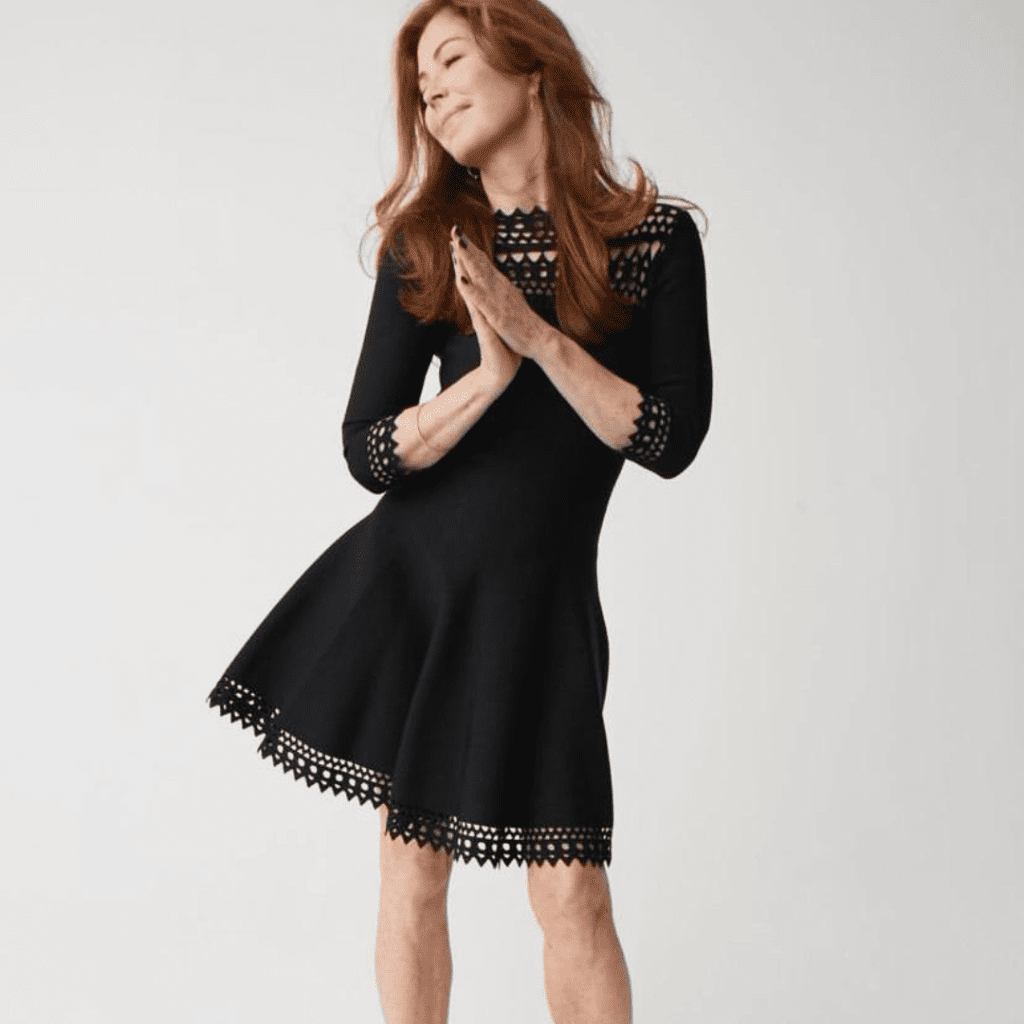 In 2006, after she had turned 50, the actress said in an interview that she was ready and was just waiting for the right person. A year later, her opinion hadn't changed, as she shared that even though marriage was never a big deal to her, she wanted to get married now.
John Cusack
While some actors and actresses choose not to get married due to work or other commitments, Jon firmly noted that he doesn't want to get married since he said society doesn't tell him what to do. With such a strong opinion about marriage, does John even still want to date?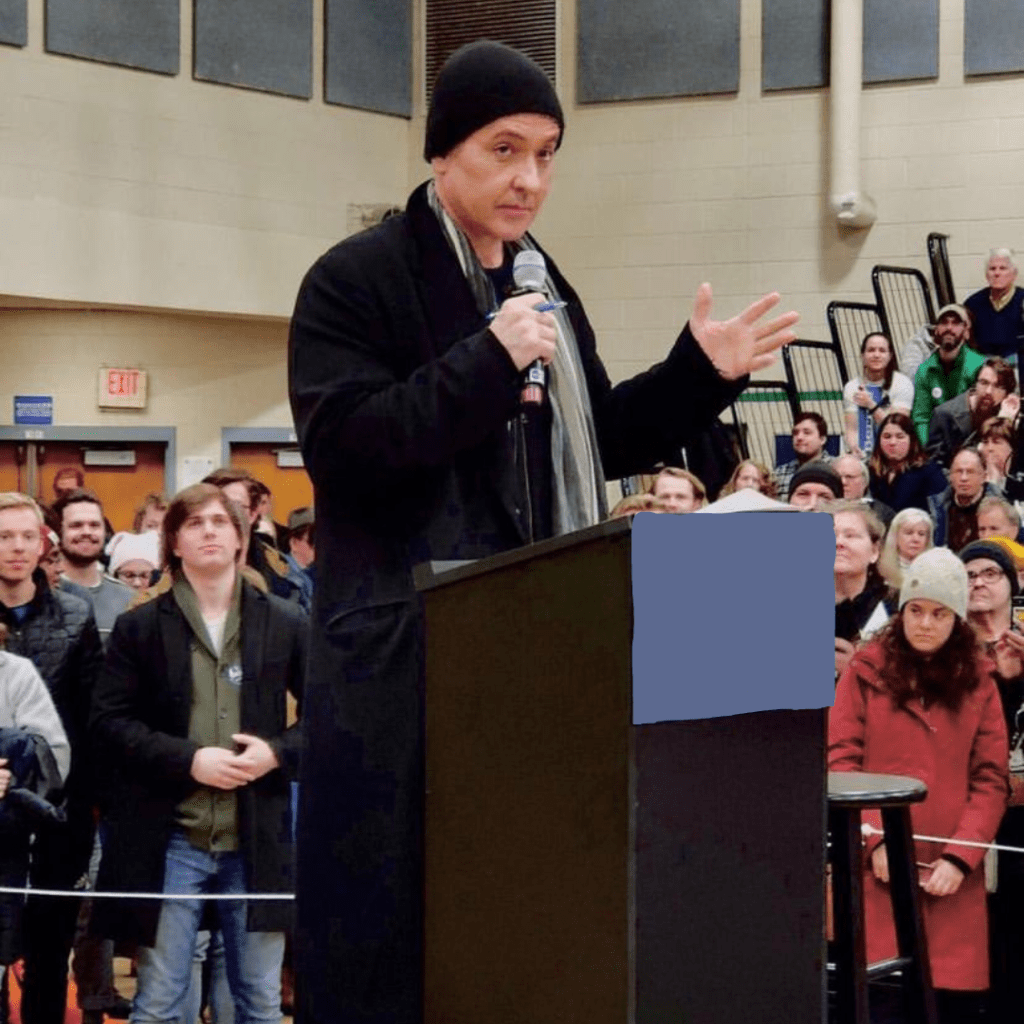 John may not be interested in marriage, but he is interested in finding love and meeting that special someone. He has dated a few famous people, from Uma Thurman to Brooke Burns. He's had brief romances with Melissa Gilbert and Janice Dickinson, too.
Joan Jett
You might think that the queen of rock-n-roll and founder of The Runaways would have an amazing wedding planned out with lots of musical guests and performers. However, the rockstar remains unmarried and actually keeps her personal, romantic life quite private.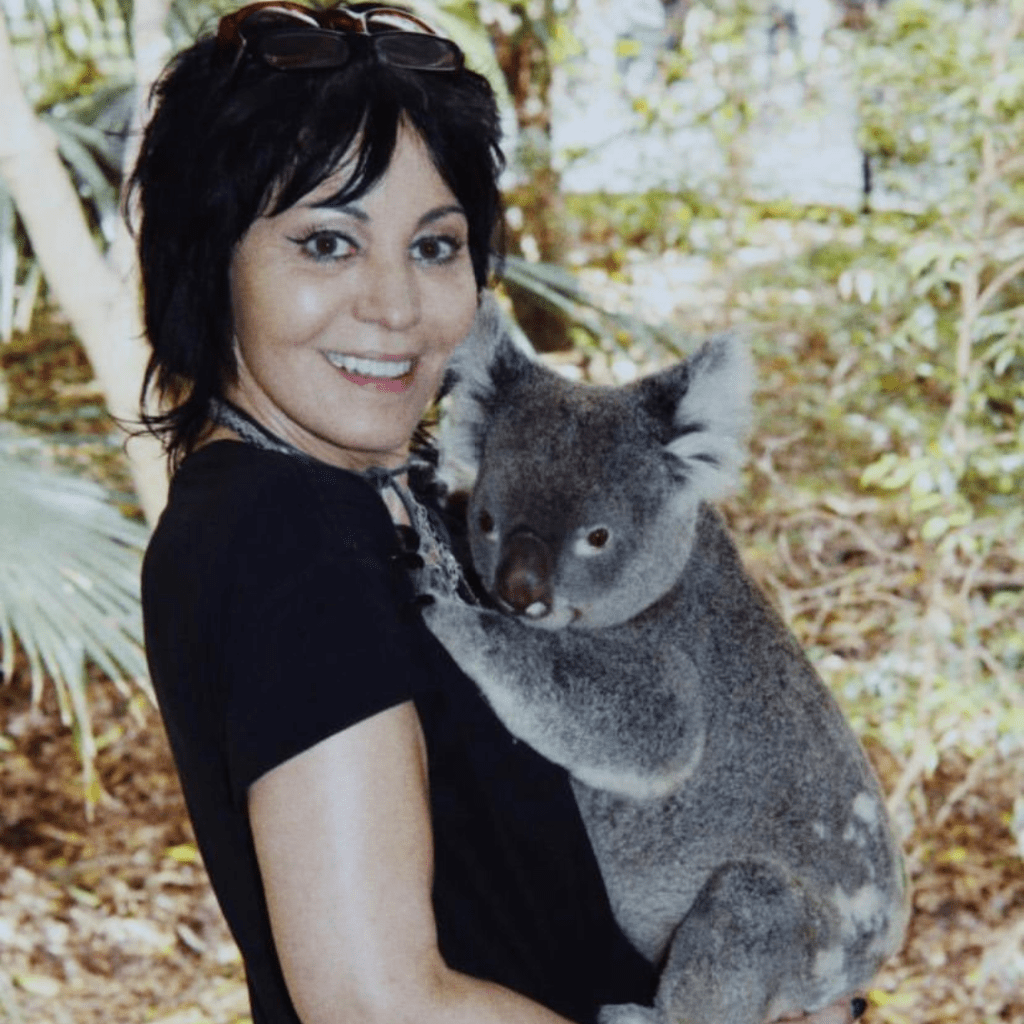 Sadly, her sexual orientation and rumors about previous hook-ups have plagued her. Some "fans" think she might have had romances with bandmate Cherie Currie, musician John Lydon, and Carmen Electra. Little is known about her romantic life, and we respect her for that.
Marisa Tomei
When asked what she thought of marriage, Marisa Tomei shared that even though it's common in the world, she doesn't agree that women should get married to have children to be seen as complete. In general, she isn't a fan of marriage as a constitution.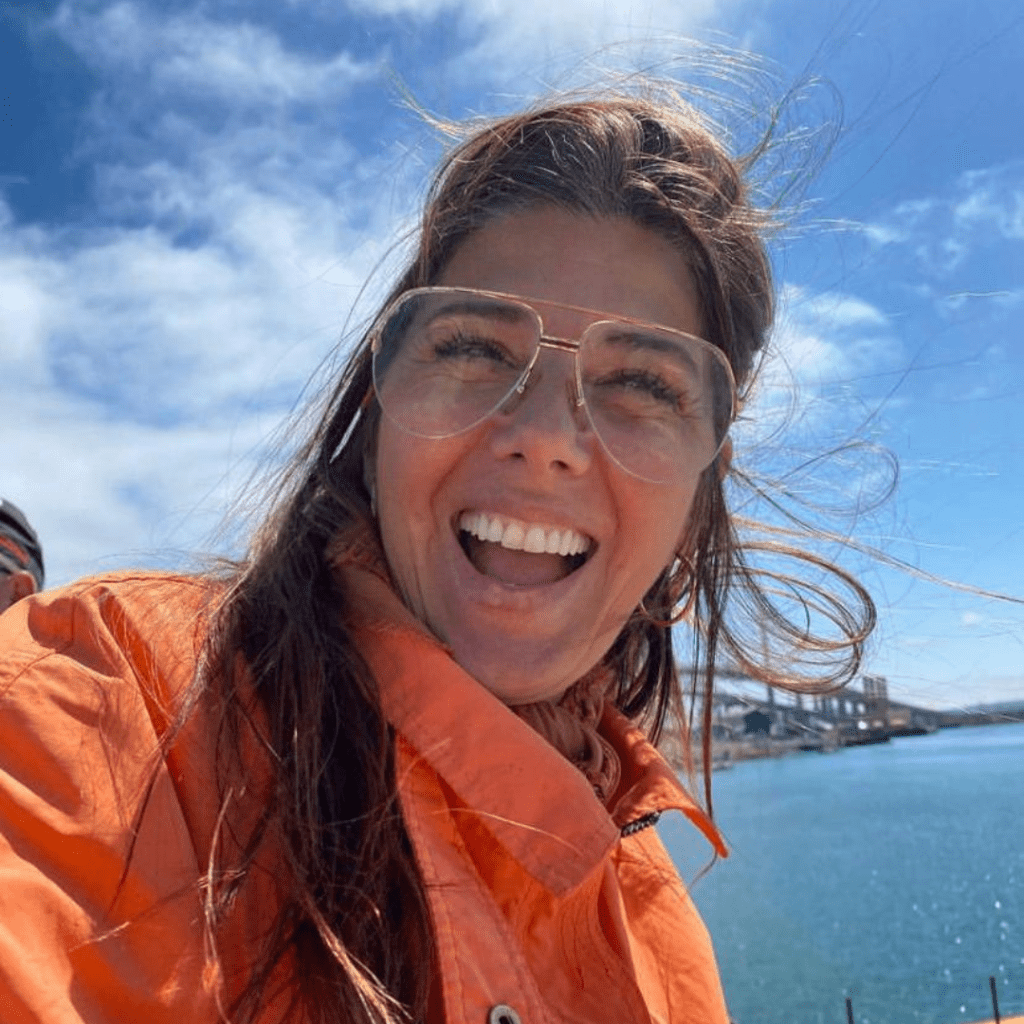 We wholeheartedly agree with you, Marisa. There is no reason to pressure women to have children or to get married. It's simply not everyone's final goal in life to have little ones running around or putting on a showy wedding.
Jeremy Piven
Some stars have their plans set in stone for marriage or perhaps no marriage plans at all. But actor Jeremy Piven said he never planned on still being a bachelor at his age. It just kind of worked out that way for him, but he's now ready to not be single anymore.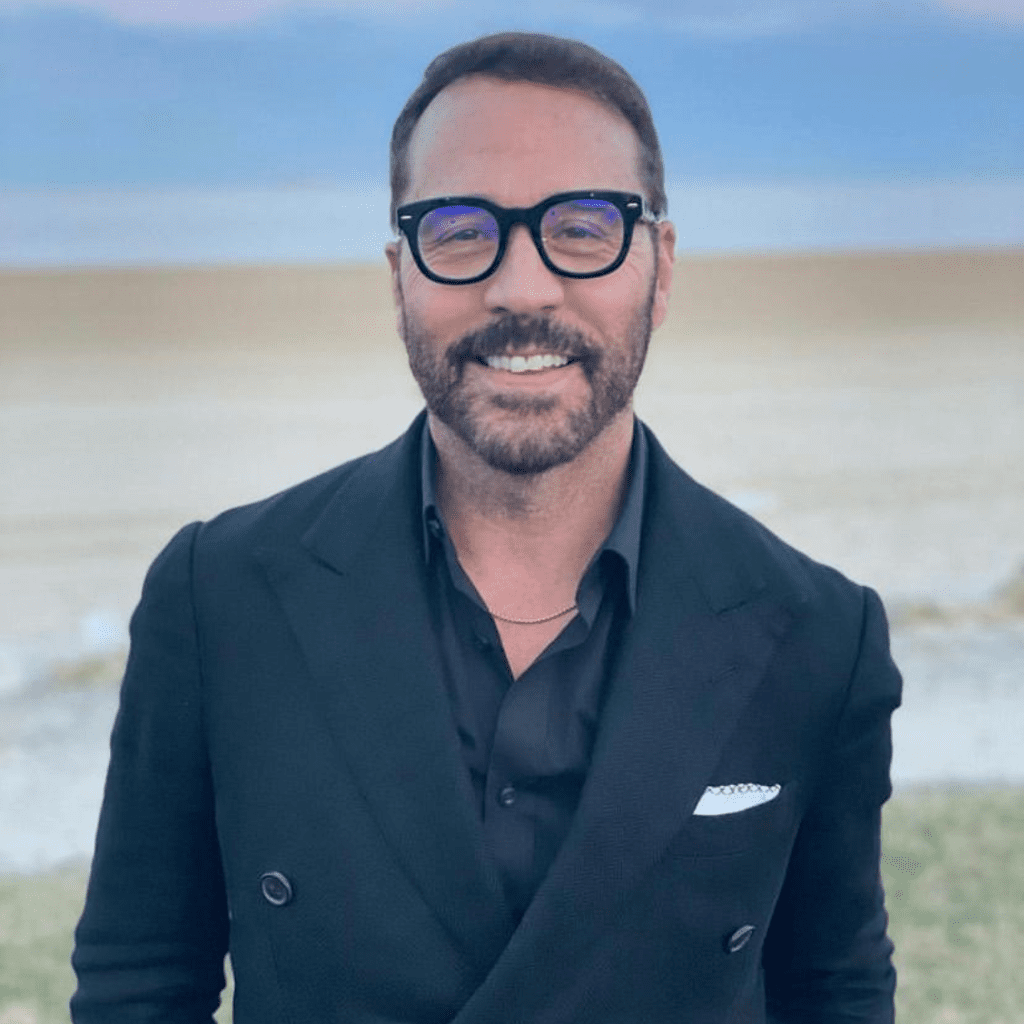 The actor actually wants to get married, but just hasn't found his happily ever after. He's been in some serious relationships with Siobhan Dillon, Sophie Turner, and Camilla Cleese, but none of them worked out for him to get married to.
Winona Ryder
A beloved '90s actress who made a comeback recently isn't against the idea of marriage, but has some strict rules about it. She would rather not be married at all than be married many times before. Plus, she idolizes her deeply in love parents.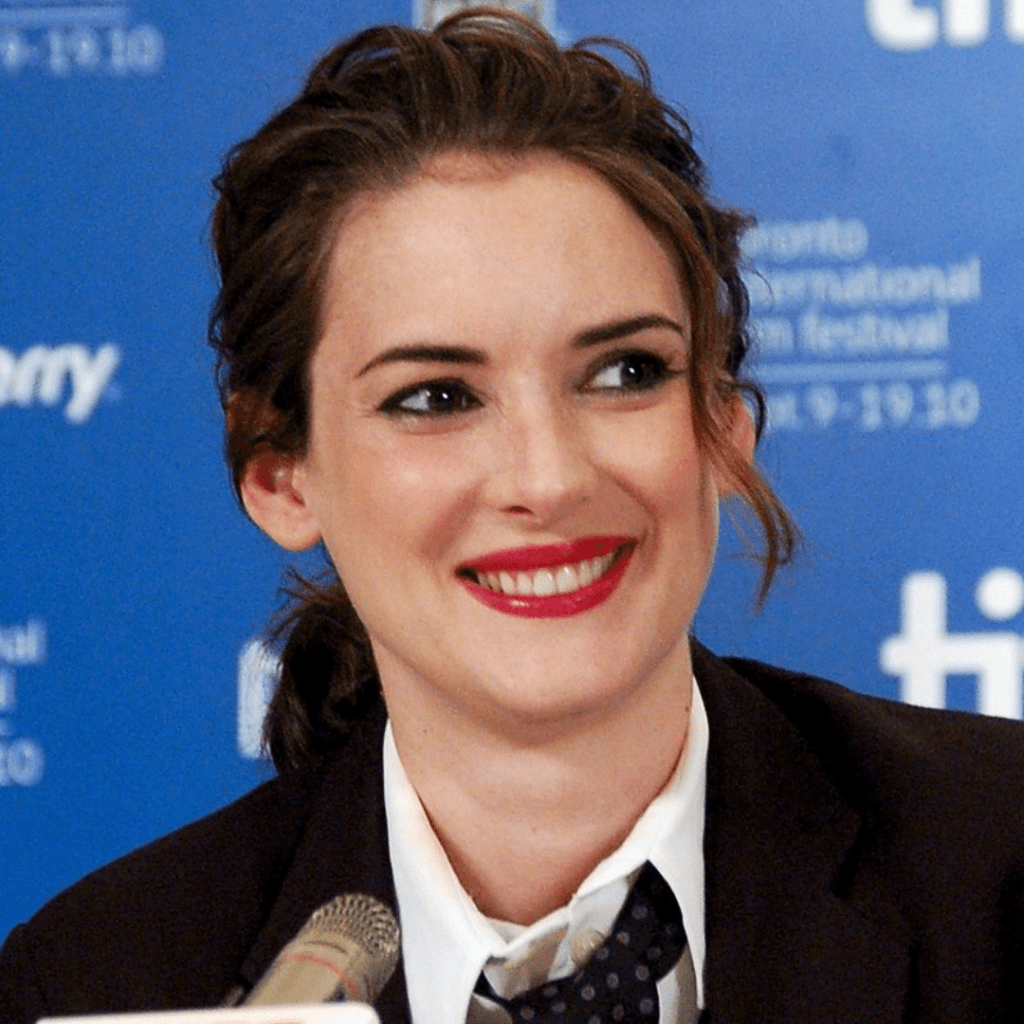 Winona has had her fair share of famous partners, from Johnny Depp to Christian Slater. However, none of them lived up to her high standards, and she never married them. We applaud her for waiting until she's found her soulmate.
Seth MacFarlane
The actor and writer has said he relates to his on-screen character, Brian Griffin from Family Guy, sometimes. "I have some Brian-type issues from time to time, looking for the right person." And yet, he remains open to the idea of marriage.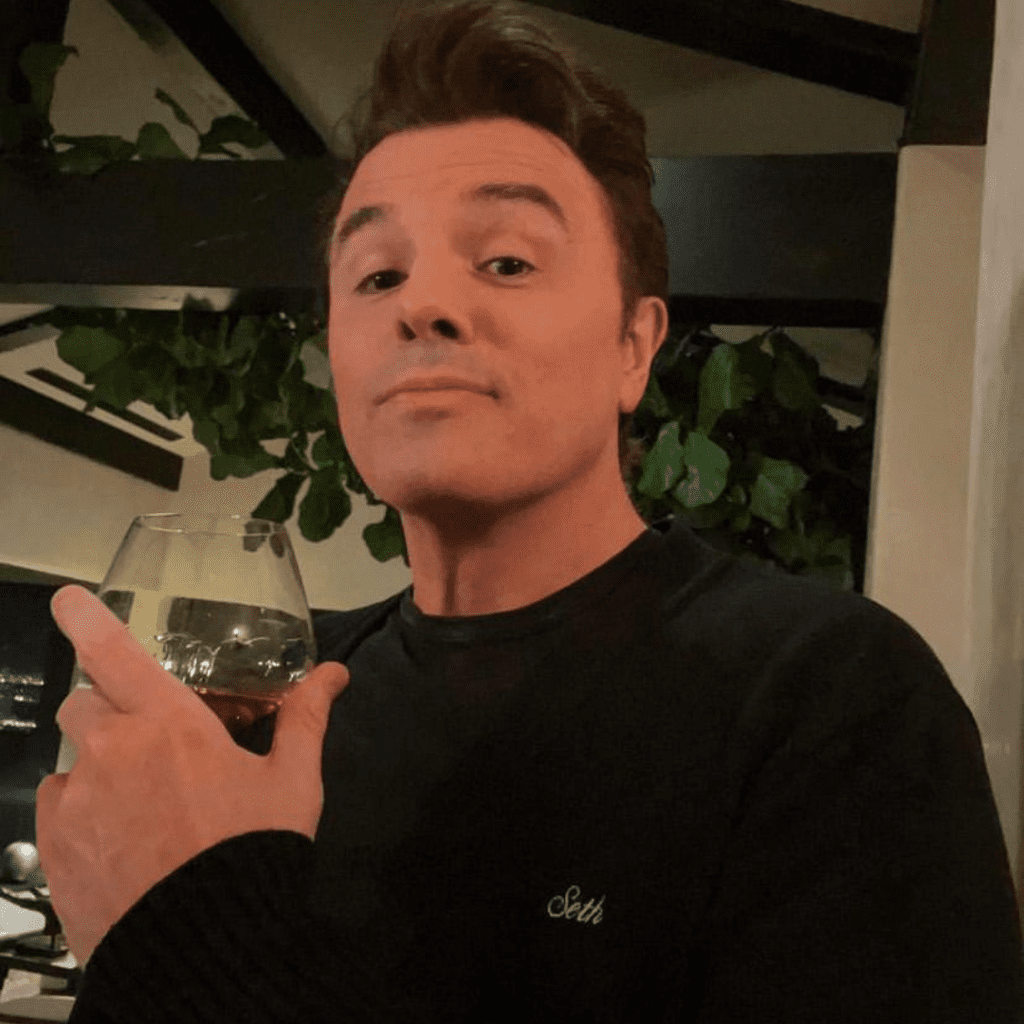 He also notes that he has had some difficulty dating actresses since you are not only in a relationship with them, but with their career as well. It's a big commitment. This might be the reason it hadn't worked out with actress Emilia Clarke.
Allison Janney
Some celebs like Allison Janney have a downright fear of marriage, she said she has some fears about it because of a recurring dream where she would get married to a man, and right after the ceremony, he would turn into something else.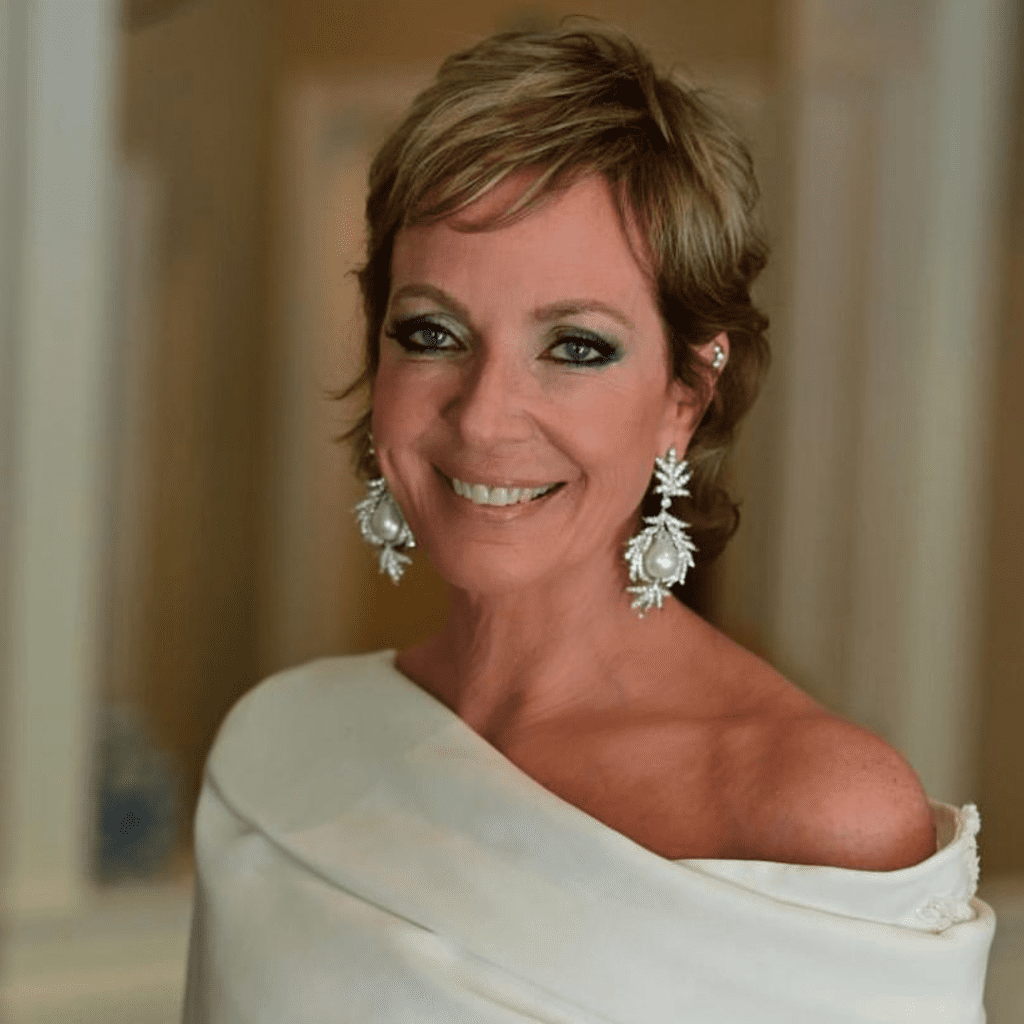 Some of us look up to our parents and other adult figures in our lives. In fact, our parents might be the reason we never want to get married at all. Whatever makes you comfortable and happy, stick to that. As Allison noted, she's a player, single, and still ready to mingle.
Billy Crudup
Some actors are better left out of marriage as a whole. Since Billy has made some shameful choices in his past relationships, we prefer that he didn't mess up a marriage, too. Billy left his 7-months pregnant girlfriend, Mary Louise, for Clare Danes.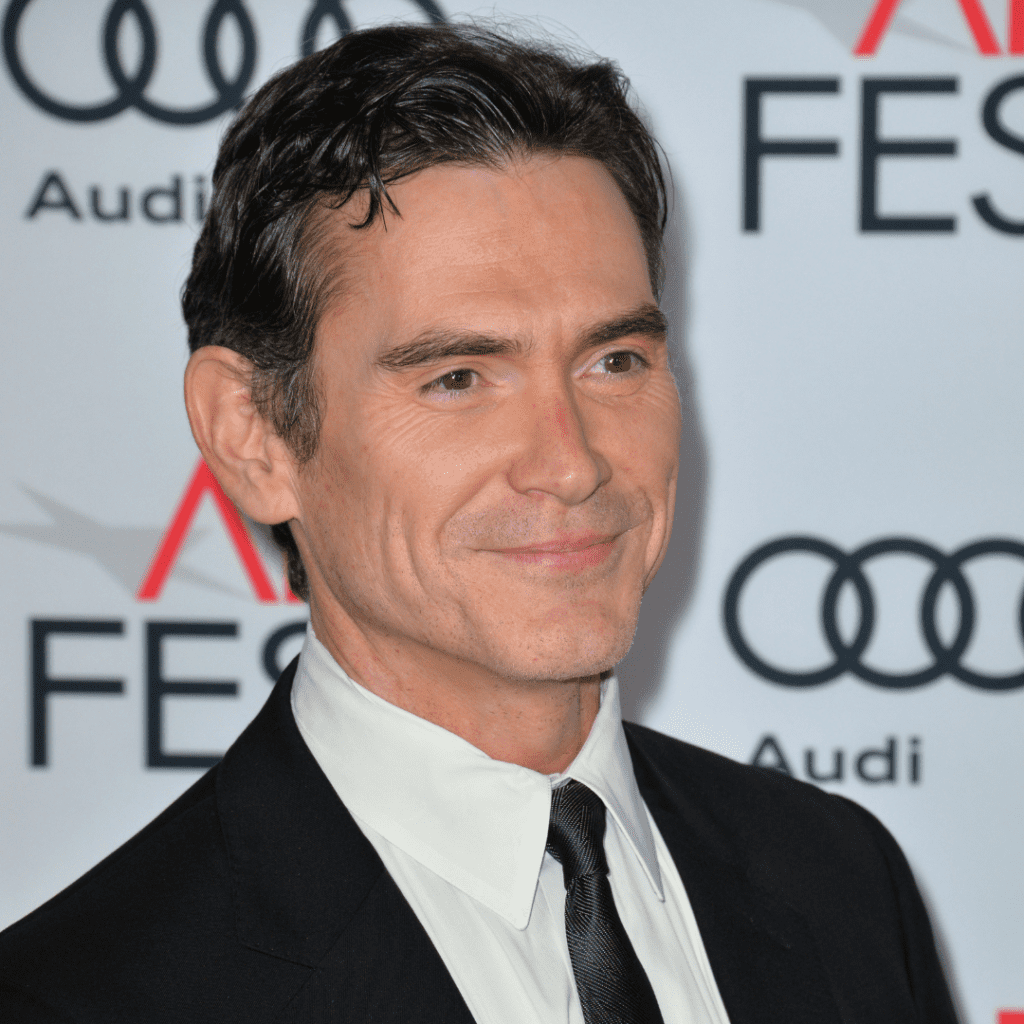 Billy and Mary-Louise Parker dated from 1996 until 2003 when he left her with their unborn child to date Clare Danes. Billy and Clare dated for several years but broke it off eventually. Most recently, Billy made an appearance with Naomi Watts, who he had been dating since 2017.
Ian McKellen
Many LGBTQ+ celebs haven't gotten married yet due to restrictive laws that prevented them from doing so — which only changed recently, allowing them to get married. And while some celebs got married immediately, Ian McKellen decided to hold off.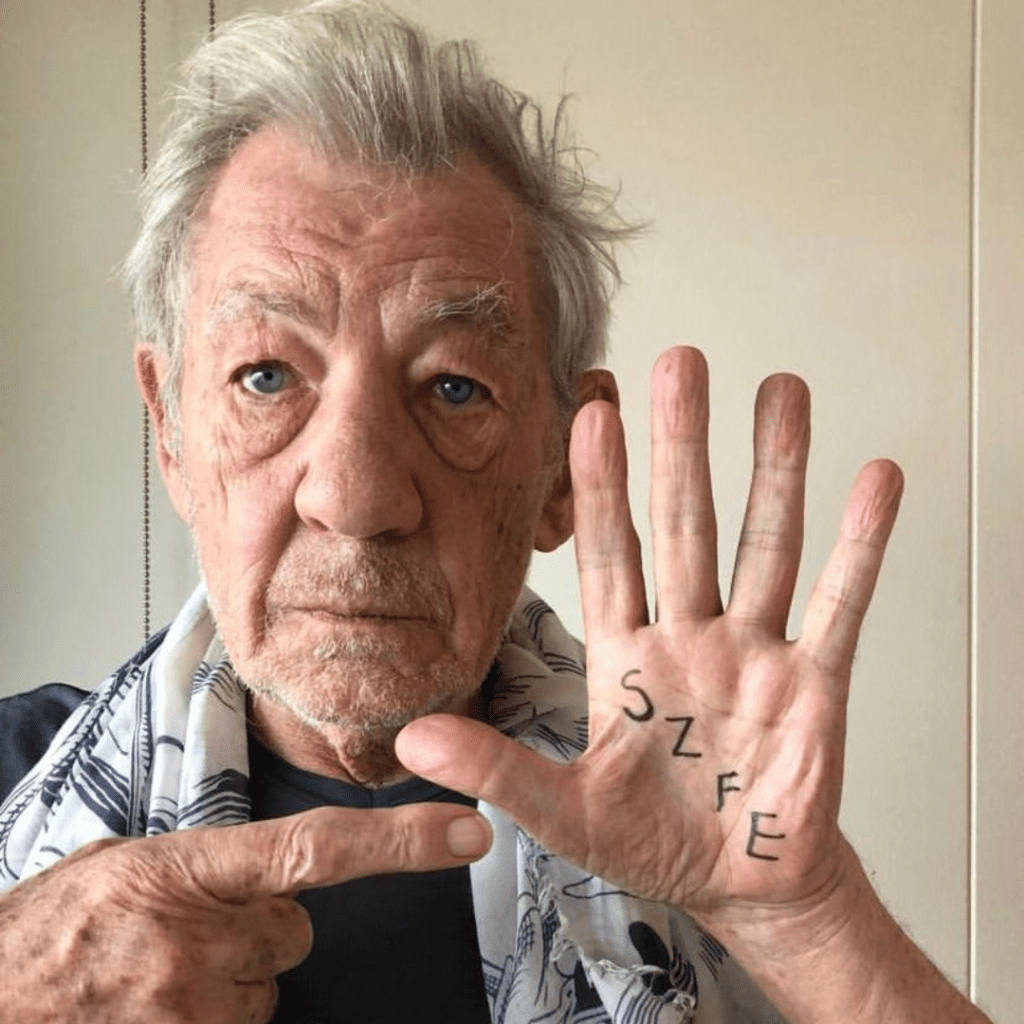 Although he still hasn't tied the knot, perhaps because he doesn't want to get involved in old-fashioned traditions and rituals. Yet Ian is no stranger to weddings. Ian officiated Patrick Stewart's nuptials to singer Sunny Ozell. That's a boss move.
Benicio del Toro
Actor Benicio de Toro has a very straightforward and refreshingly honest reason for not getting married. He asked why anyone would want to get married if it would only end in divorce later. If you know that you're not meant to be married, then hats off to you.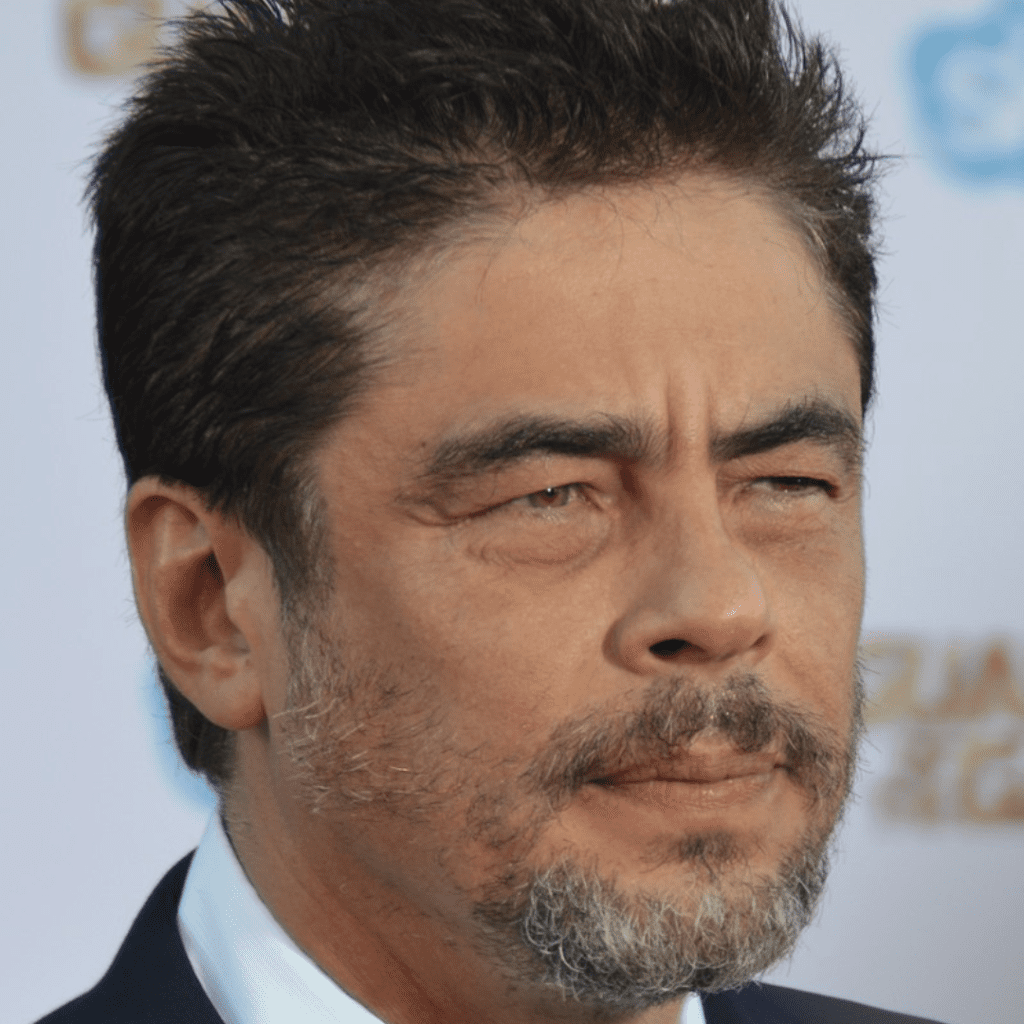 Despite Benicio not wanting to commit to a relationship, he is still a father and welcomed a daughter into the world in 2011 after a brief fling with Rod Steward's daughter, Kimberley. Good on you, Benicio, for choosing the things you commit to.
Tilda Swinton
Although she was previously married to John Byrne, Tilda commented in a 2021 interview that she identifies as queer. She noted she that has always felt queer, and was looking for her queer peers. When she had finally found it, they were her world.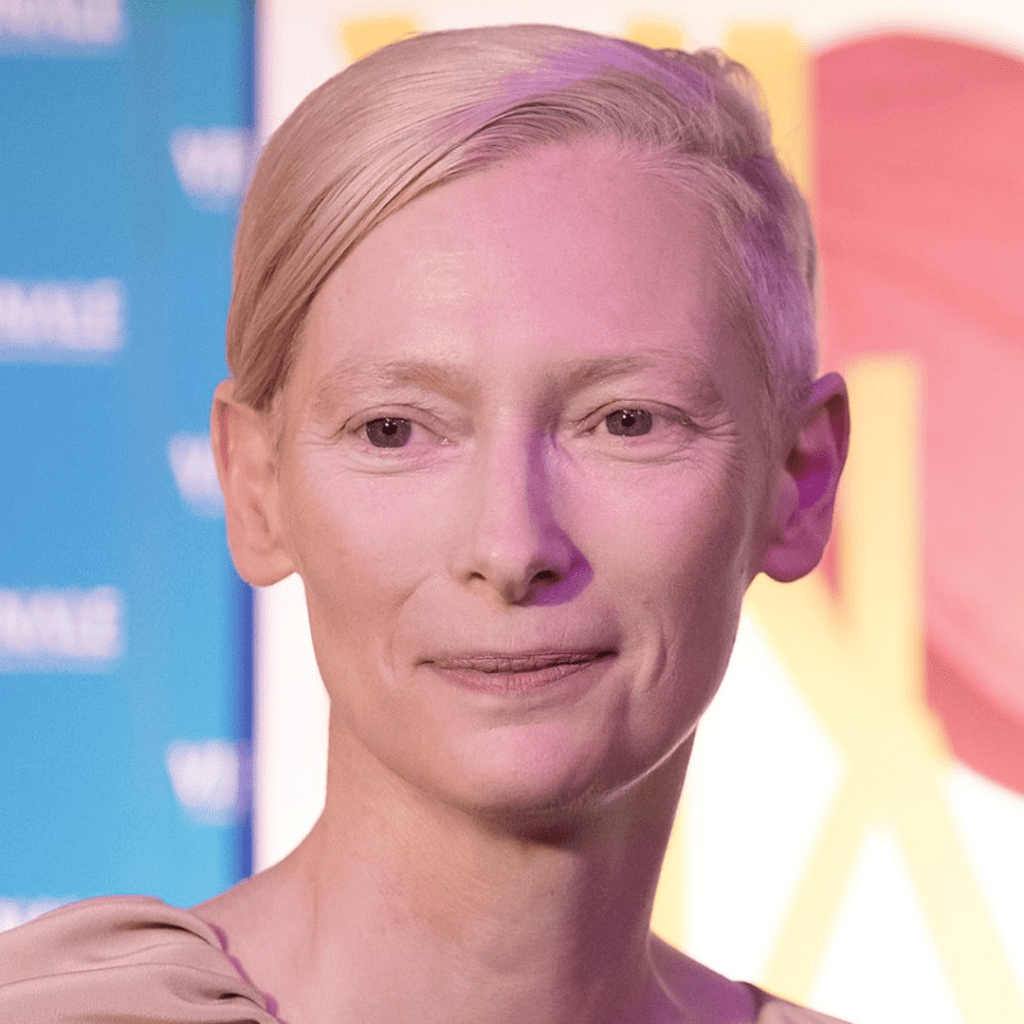 While there was a lot of speculation regarding whether she had an open marriage, Tilda eventually divorced her now ex-husband John Byrne, whom she initially married in 1989. She is currently with Sandro Kopp, and marriage is nowhere on their radar.
Jared Leto
You might think it's somewhat "normal" for Jared to not be married yet since he's young and still partying it up, but the actor and singer are actually in his 50s. Yes, we were shocked, too. So why hasn't he settled down yet?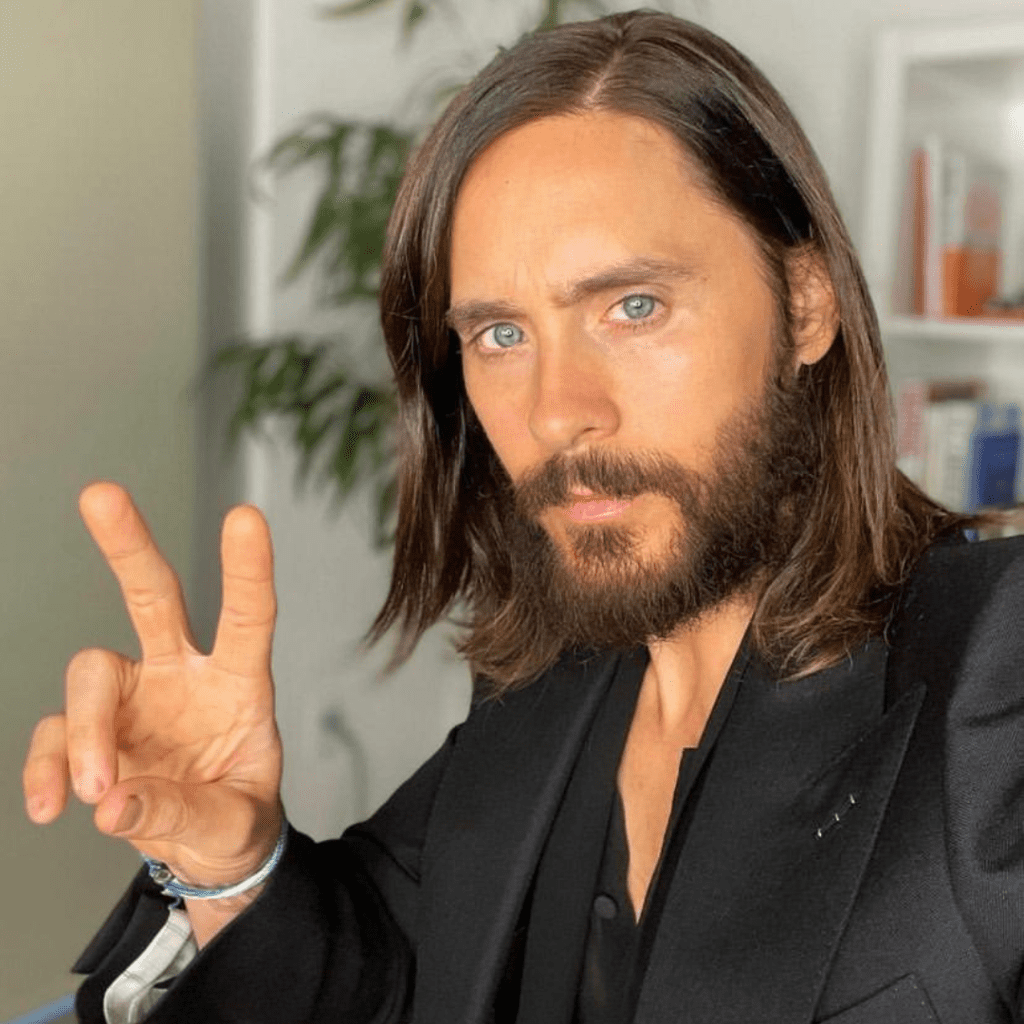 "It's just how things are. I don't think it's a definitive decision that I've made." This is what the actor commented when asked why he hasn't tied the knot yet. He is currently single but got close to marriage in 2002 when he was engaged to Cameron Diaz.
Debbie Harry
Debbie Harry is very similar to fellow rock queen Joan Jett, in the sense that she doesn't have marriage on her radar. And, like Joan, she also fooled around with a fellow bandmate, Chris Stein, for a while, but it never resulted in marriage.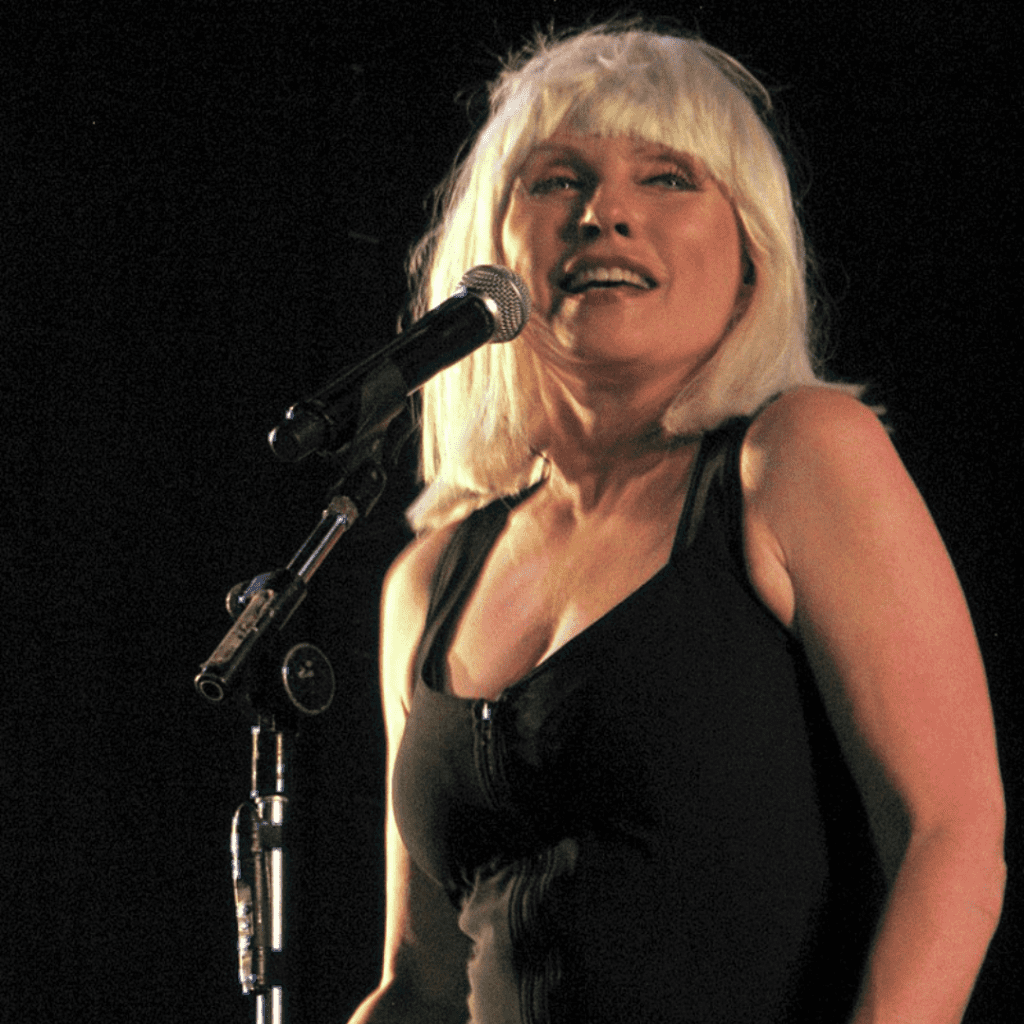 Although the two didn't tie the knot, they are close, and she is now the godmother of Chris Stein's kids. How sweet! But she remains happily single and lives with her four dogs — who she considers her family — at her home.
Matthew Perry
Matthew, when playing Chandler on the TV show Friends, did actually get married to Monica. But in real life, he doesn't relate to his character. Although he has been seen with some big names such as Julia Roberts and Lizzy Caplan, no one has been down the aisle with him.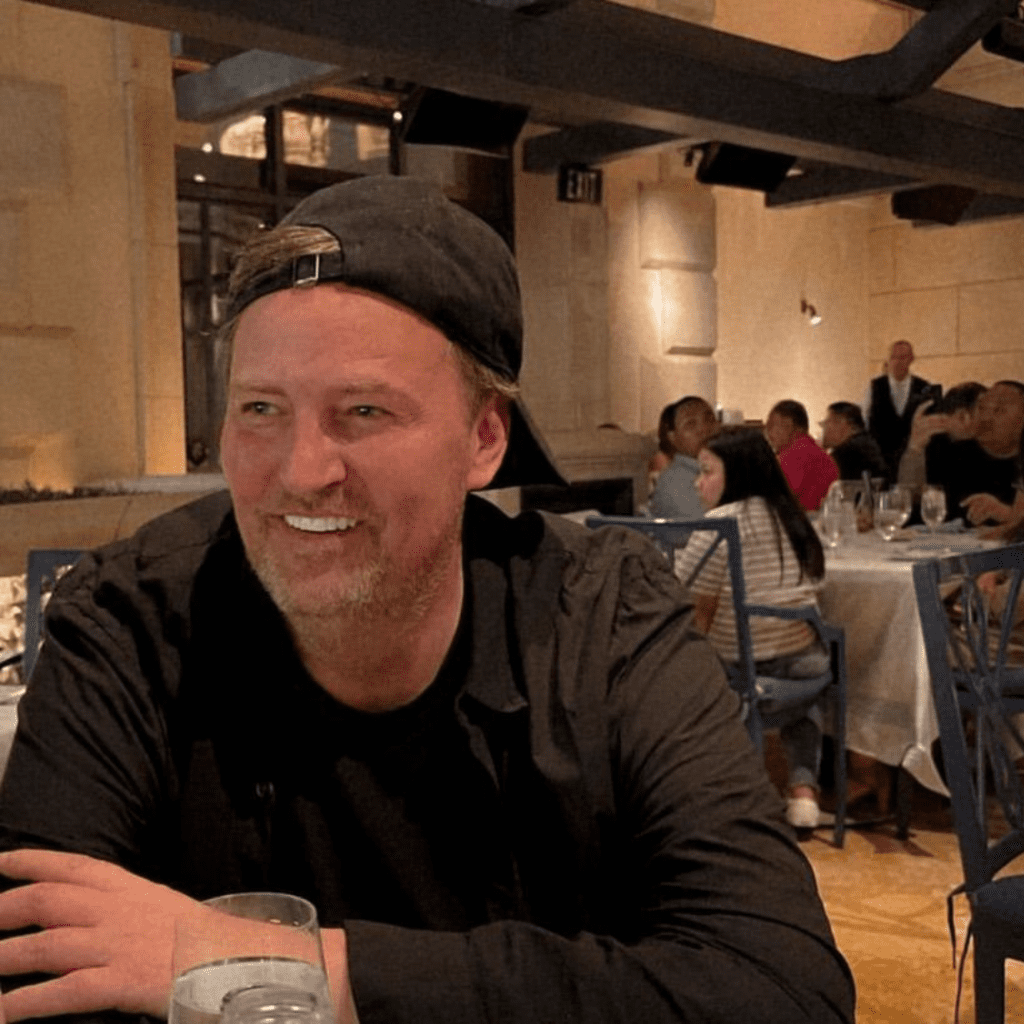 The closest he got was a proposal to Molly Hurwitz in 2020. But unfortunately, a year later, the pair called it off. The actor stated in an interview that sometimes things don't work out the way you'd like, which was one of the things that didn't work out for him.
Mary-Louise Parker
Mary-Louise was bearing Billy Crudup's child when he left her for Clare Danes — she was seven months pregnant with Billy's child at the time. Billy may or may not have been the reason for her not rushing into marriage now.
Billy didn't get married either, and we're sort of glad given the stunt he pulled with Mary-Louise. But Mary-Louise commented that even though psychiatrists may reason that the reason she's unmarried is because of Billy, it's really not high on her list of concerns.
Adrien Brody
Adrien has achieved a lot in his life, like back in 2002 when he was the youngest actor to ever win an Academy Award. But marriage is not something he has ticked off just yet. He has been in some serious relationships, though.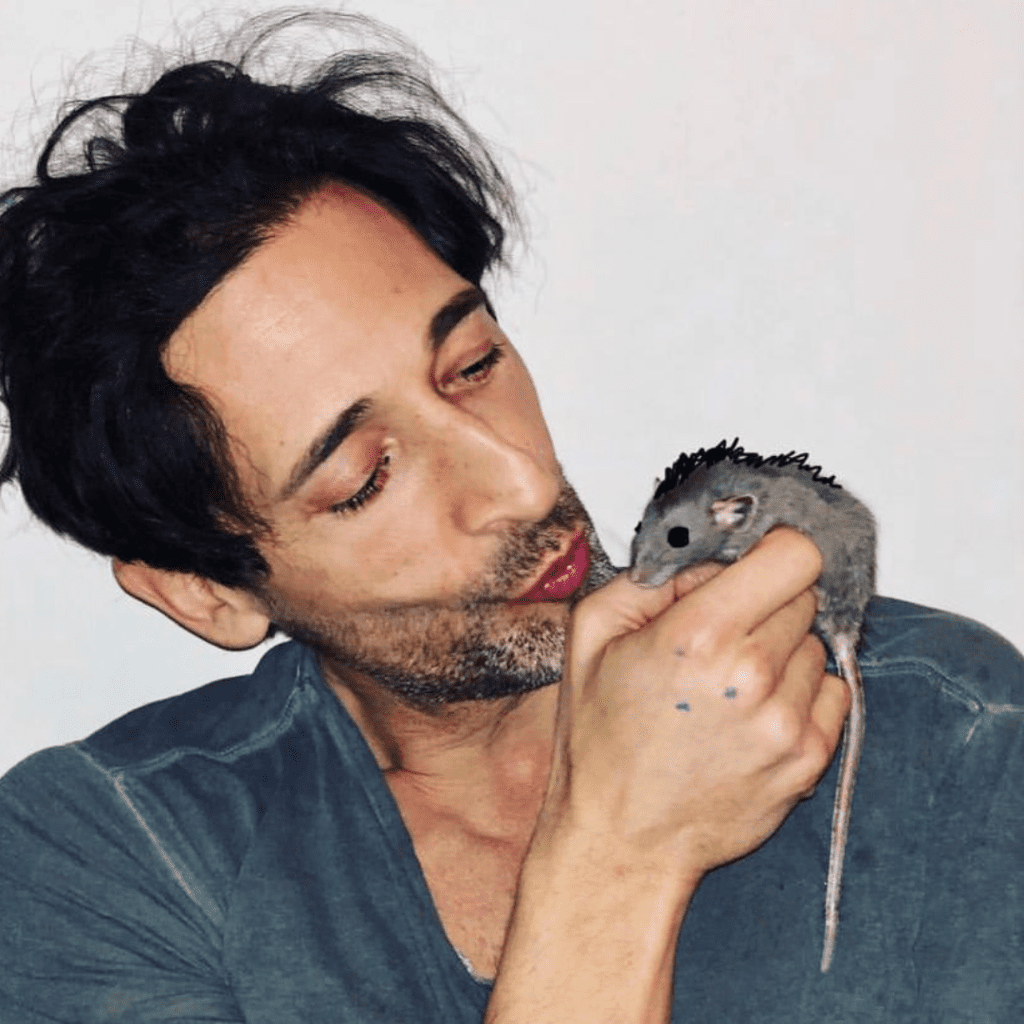 From January Jones, Lara Lieto, and Kiera Knightley, Adrien is no stranger to relationships and was even briefly engaged to Elsa Pataky. Still, the pair didn't make it to the altar. Nowadays, Adrien is dating Georgina Chapman. Perhaps this is his happily ever after?
Eva Mendes
It is no secret that Eva and actor Ryan Gosling have been in a very solid relationship for years now. The pair even had two children together since they started dating in 2012. But Eva just couldn't be bothered by marriage.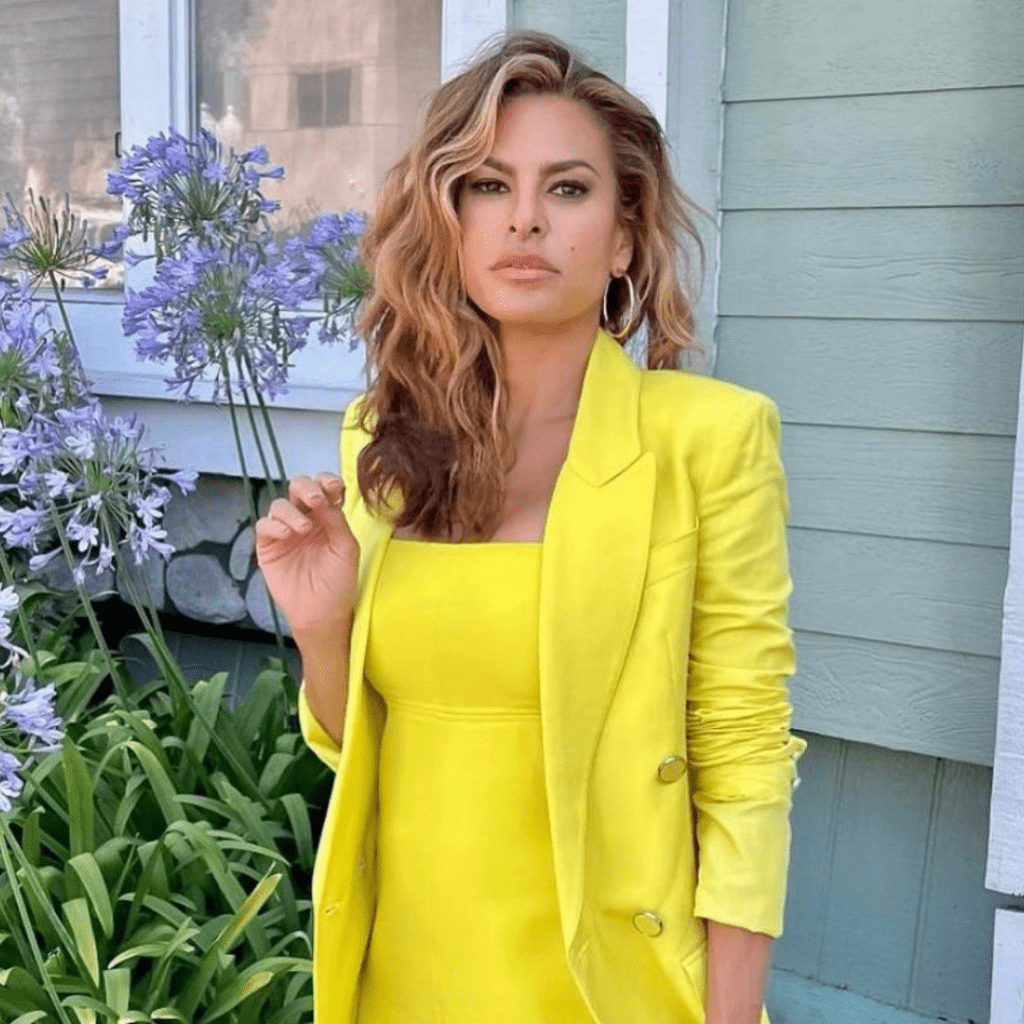 Eva says she just doesn't like the idea of being a wife and even dislikes the use of the word in interviews. She said marriage is old-fashioned and even shared that it was initially done to own land, and that's unromantic to her — we can't argue with her logic at all here.
Anderson Cooper
Similar to other celebrities, Anderson Cooper isn't bothered by the age-old tradition of getting married to have a family — or to have a family at all. Anderson is a father of two, though, and co-parents with his ex-boyfriend, Benjamin Maisani.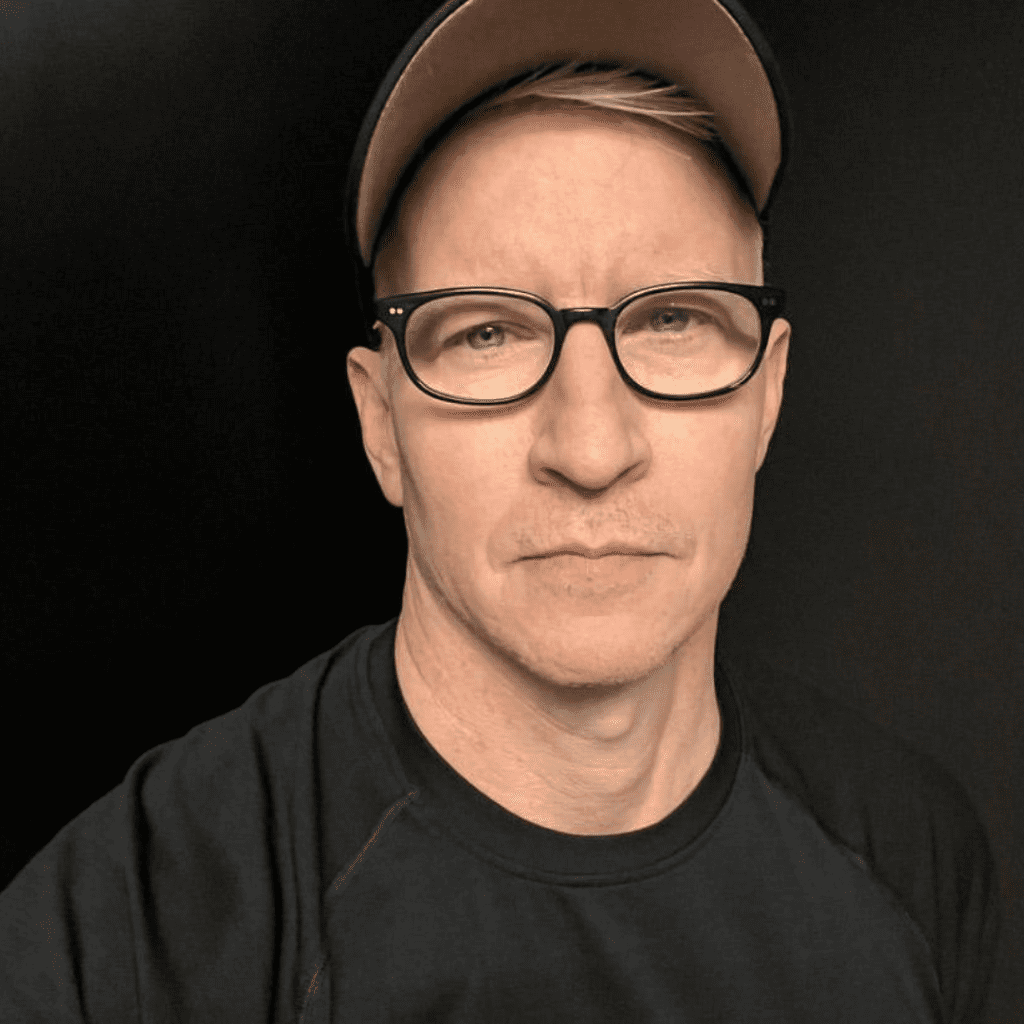 These two parents raise their two sons, Wyatt Morgan and Sebastian Luke, on a historic estate in Connecticut. Of course, someone from the Vanderbilt family wouldn't raise their children in a normal home, right? Anderson has no plans for marriage in the future.
Andy Cohen
The Bravo host, Andy Cohen, is a father without a ring on his finger and enjoying his life as it is. The host recently welcomed his second child with help of a surrogate, without a partner or marriage certificate in sight.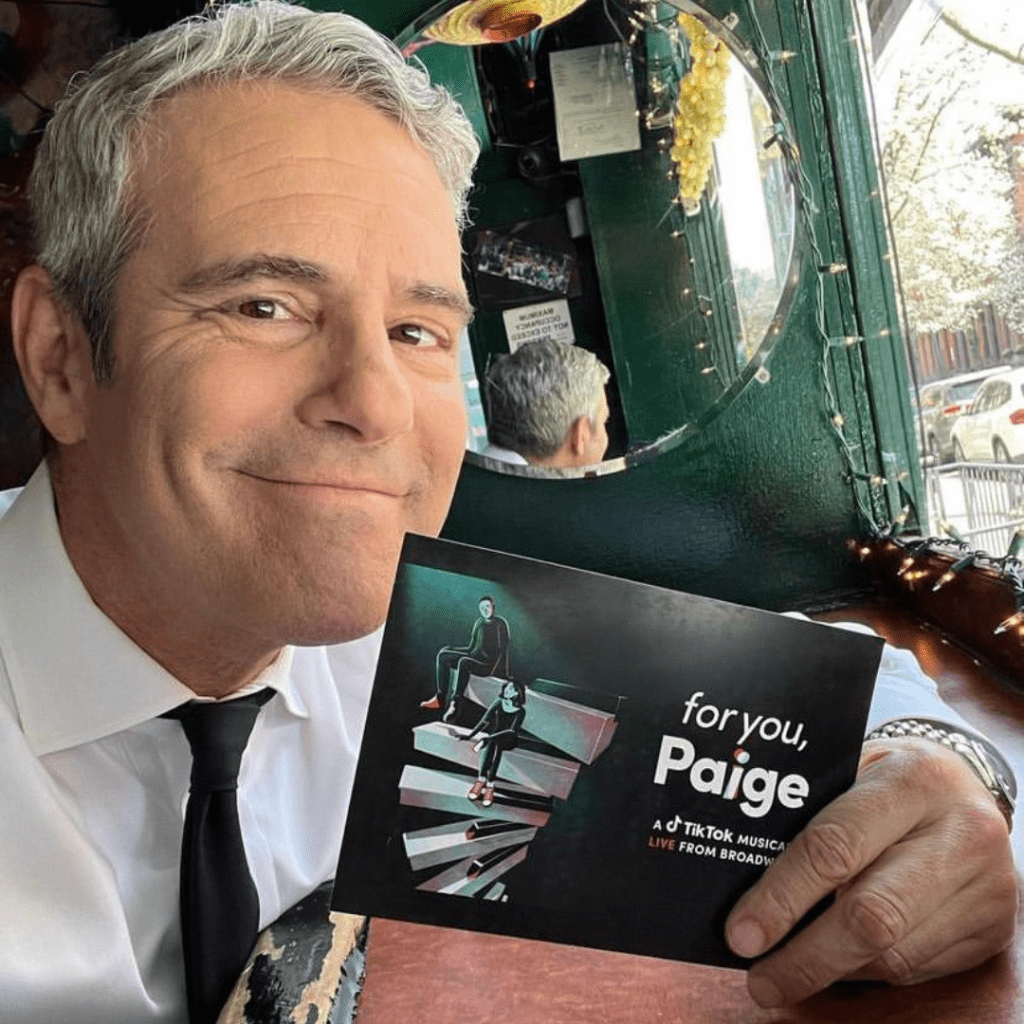 Andy and Anderson Cooper are quite close and said they would be there to support each other when it comes to raising their children. It takes a village to raise a child, or in this case, a couple of best friends.
Oprah Winfrey
To some, marriage is better for their relationships — it adds a sense of security and definitive commitment. But to others, it's just extra pressure. It's a feeling of being trapped or making every day a burden, and these people prefer not to get married.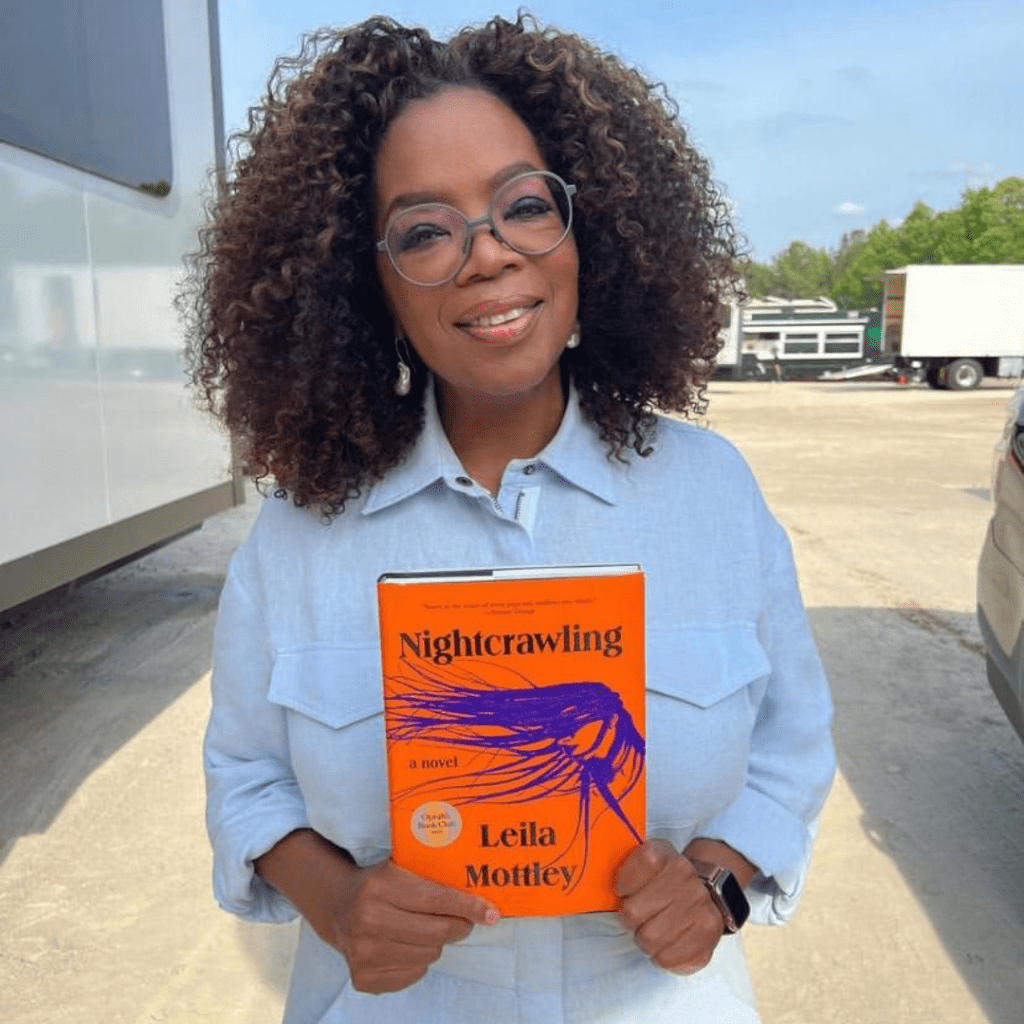 And amongst these people to choose not to get married is Oprah. Since 1986, she's found a steady partner in Stedman Graham. Surprisingly, she noted that the pair would not be together today if they married back then; some things are left as they are.
Mindy Kaling
Mindy, an actress, comedian, and producer, has had a very impressive career thus far, and it has been on display for everyone to see. But when it comes to her own life and her family, Kaling keeps the details private.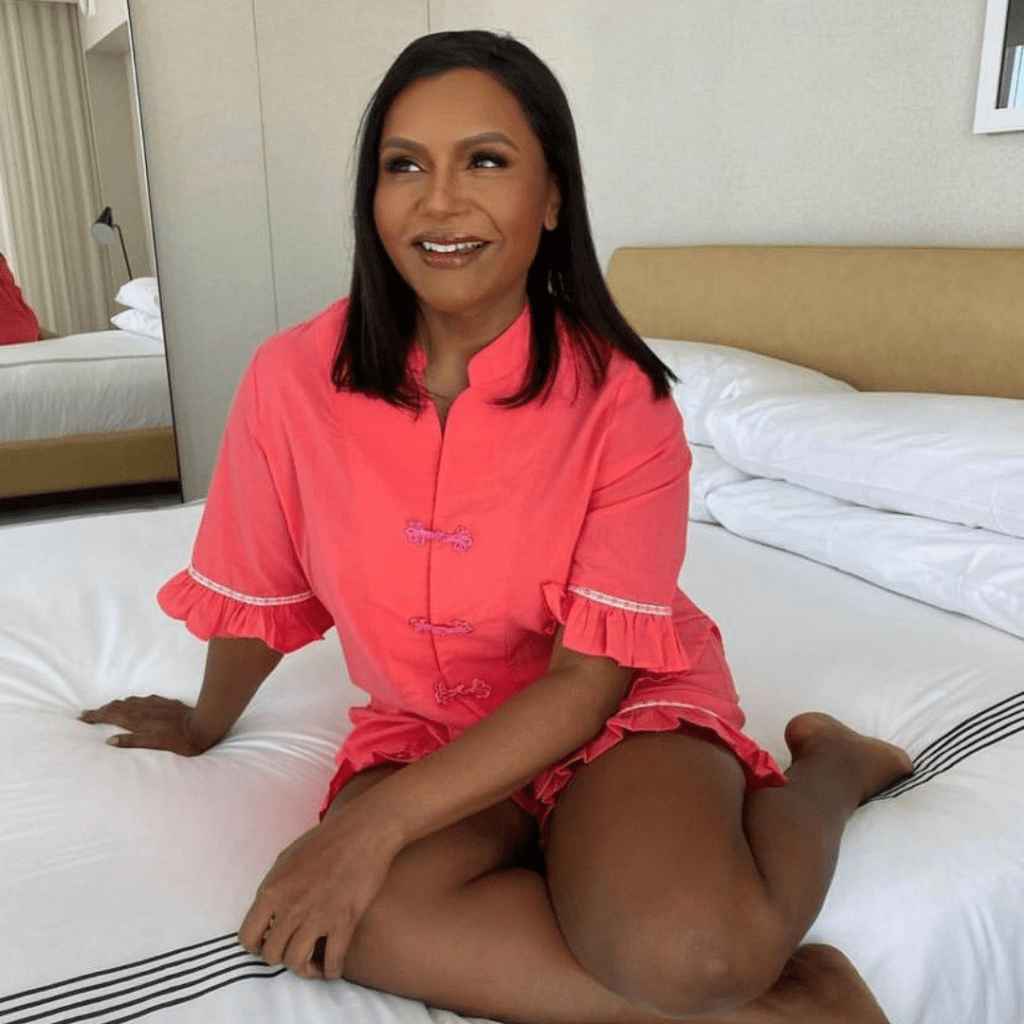 While it is known that she hasn't tied the knot yet and that she is the mother to two girls, we don't know who the biological father is. It's been speculated that it might have been BJ Novak, the godfather to her girls, but they are just friends at this stage.
Leonardo DiCaprio
While you might say that Leo will remain a lifelong bachelor just like people thought George Clooney would be, we're not too sure now since George took us for a ride. Still, actor Leonardo DiCaprio hasn't tied any knots yet.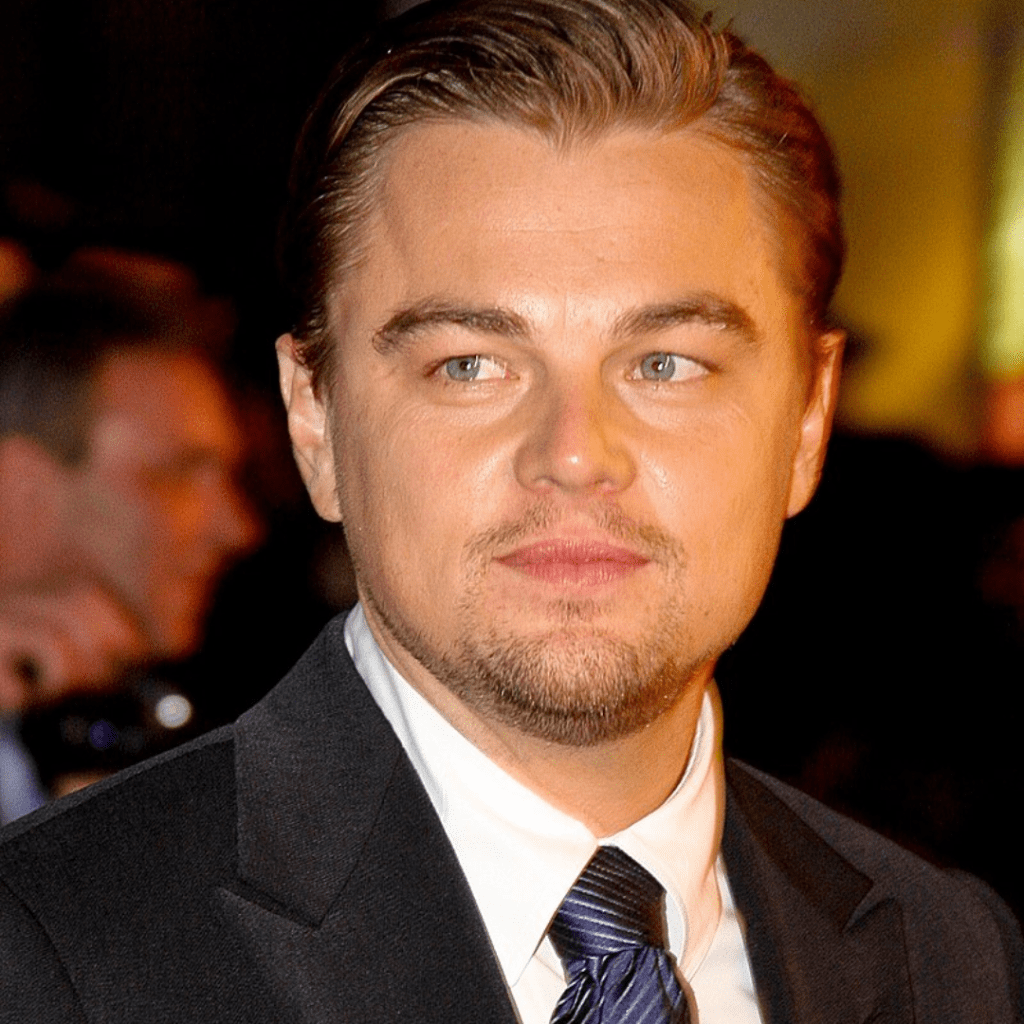 Leo seems to be a dreamer and lets things happen as they do. He said that you cannot predict marriage, and you can't plan it. It will happen when it happens. We can't wait to see who he marries eventually, if he ever does.
Diane Keaton
Diane is definitely at the top of the list of "cool older women" for us. The actress has had a tremendously successful career with multiple awards, and now in her '70s, she still hasn't tied the knot. And, kudos to her.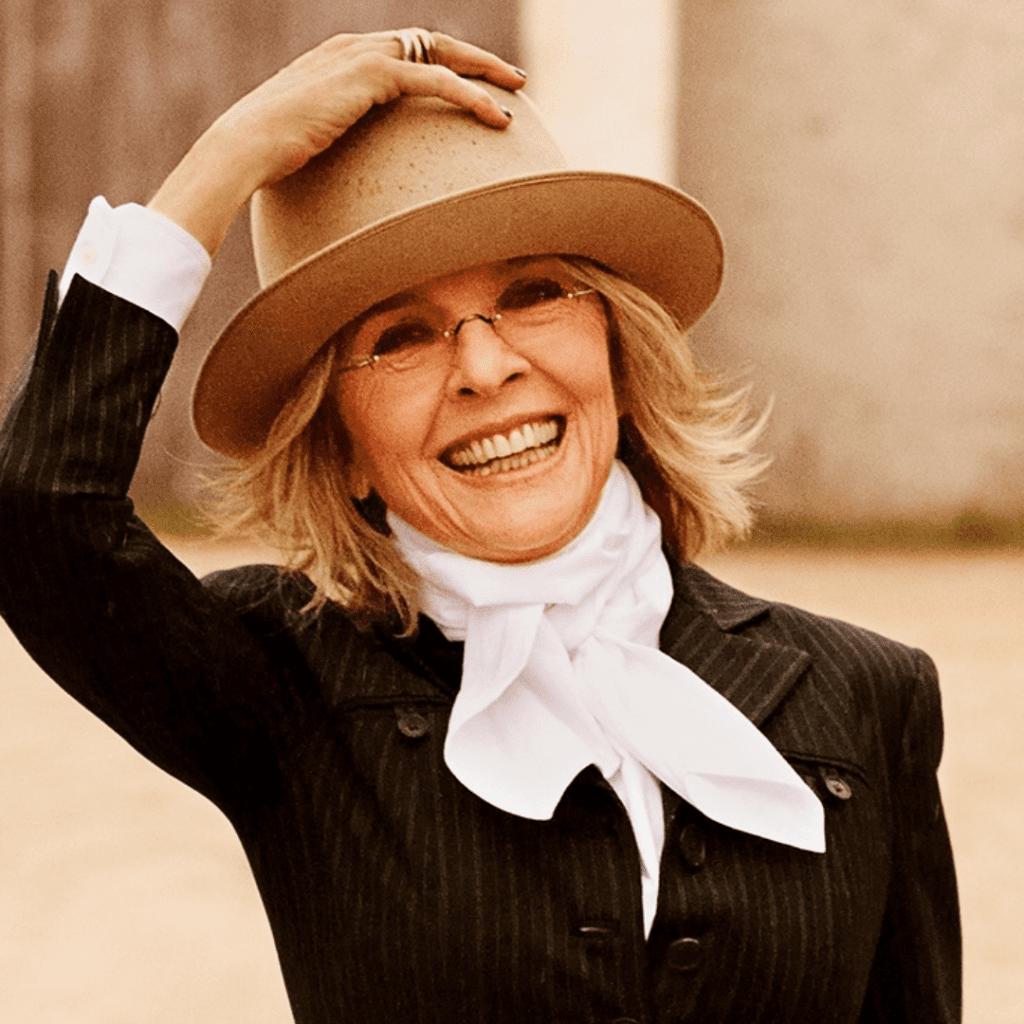 When asked why she hasn't tied the knot and her decision not to, she commented that you can't have everything, including marriage. She is painfully aware of how it's expected to get married, and being single at her age is somewhat odd. We'd rather have her full life than settle down for a family.
Kristin Davis
Contrary to her famous role as the character, Charlotte York Goldenblatt who is obsessed with marriage in the series Sex and the City, actress Kristin Davis is not as obsessed with marriage at all. But she does have a family.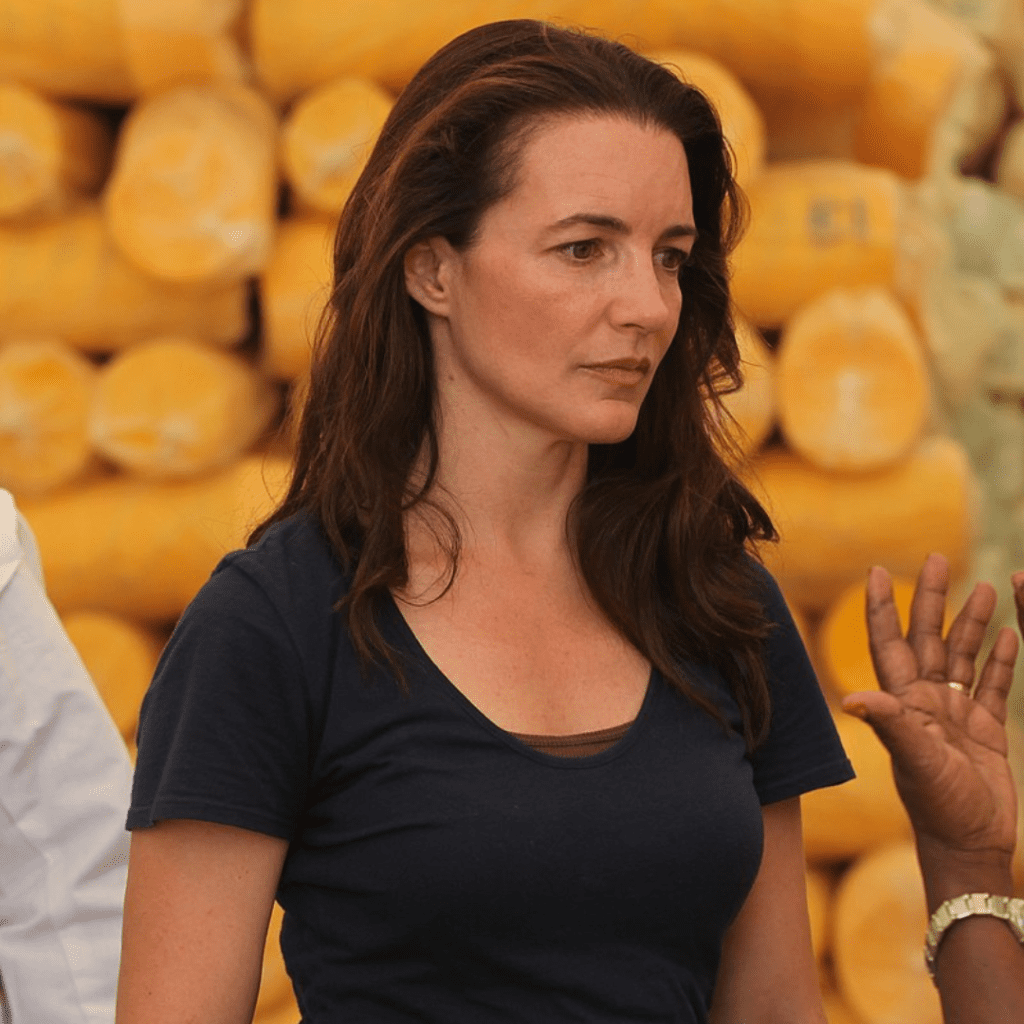 The actress has adopted children and remarked back in 2014, that she simply doesn't have the time to manage the ins and out of a romantic relationship right now, but that she would intellectually like to have a relationship. Kids are a handful, that's for sure.
Drew Carey
The famed actor and comedian has been engaged a few times. But like many other celebs on this list, he hasn't made it down the aisle just yet. He was engaged twice before, with his last engagement ending rather tragically.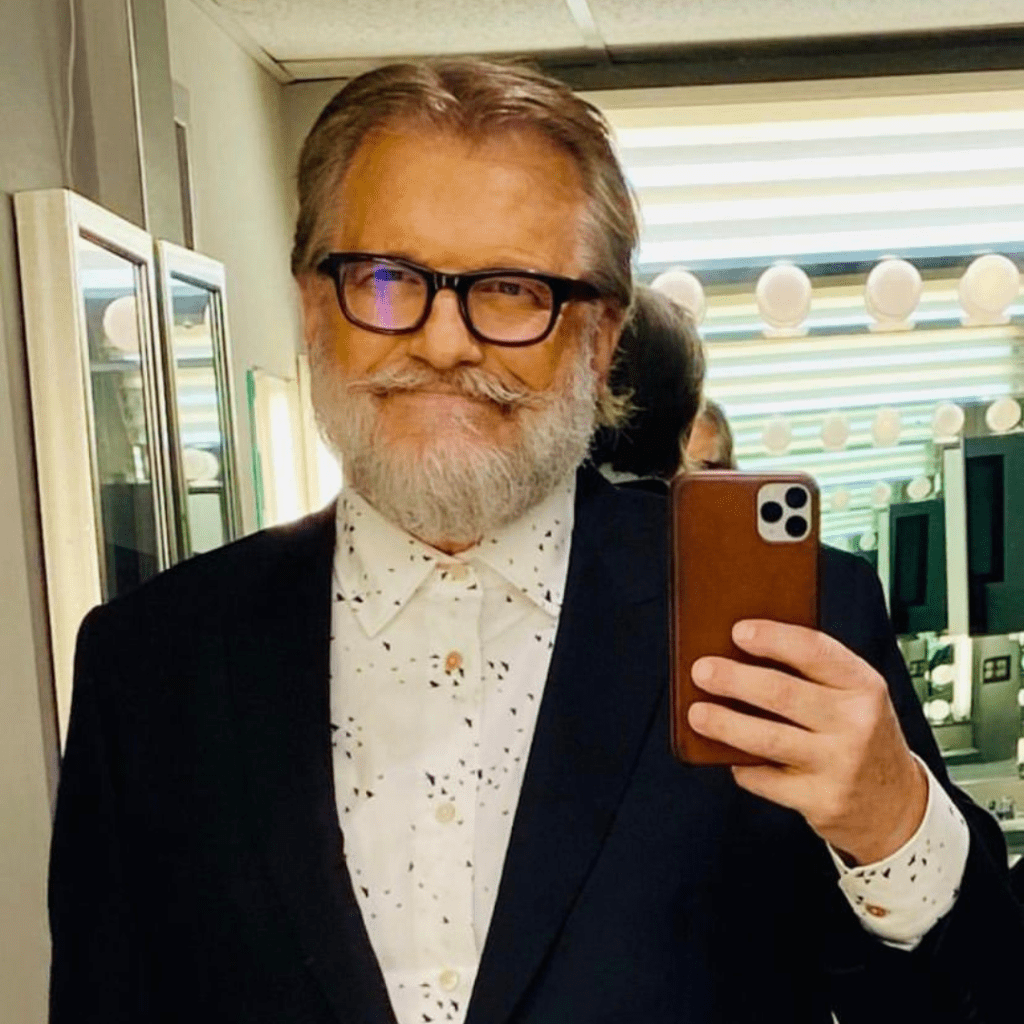 Drew was first engaged to Nicole Jaracz in 2007, but the pair called it quits in 2012. After this, he got engaged again to therapist Amie Harwick. Sadly, she lost her life before they could tie the knot. Understandably, he is currently single.
Bill Maher
If you're as honest as Bill about the idea of marriage, well done to you. Bill seemingly fears the idea of getting married and committing to only one woman, and that's okay, Bill. As long as you're open and honest about it from the start, do what you wish.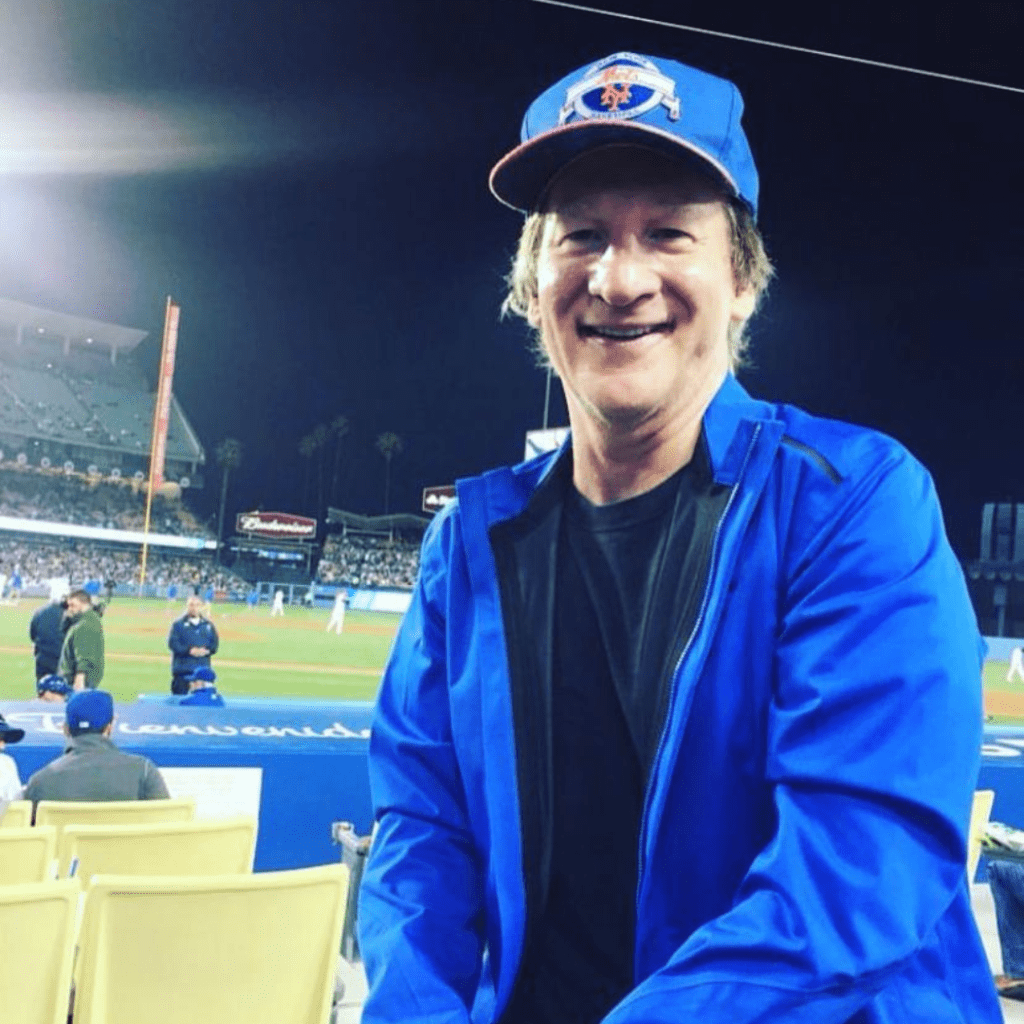 Bill noted that the single life is much better suited for him as the idea of being with one person day after day and week after week seems boring and mindboggling to him. So it seems like his reason for never getting married is very justified and straightforward.
Edie Falco
American actress Edie Falco dropped a massive truth bomb about marriage: she just doesn't see anything appealing in marriage. Woah. We can see why she hasn't gotten married. So, will she ever change her mind? Or is this decision set in stone?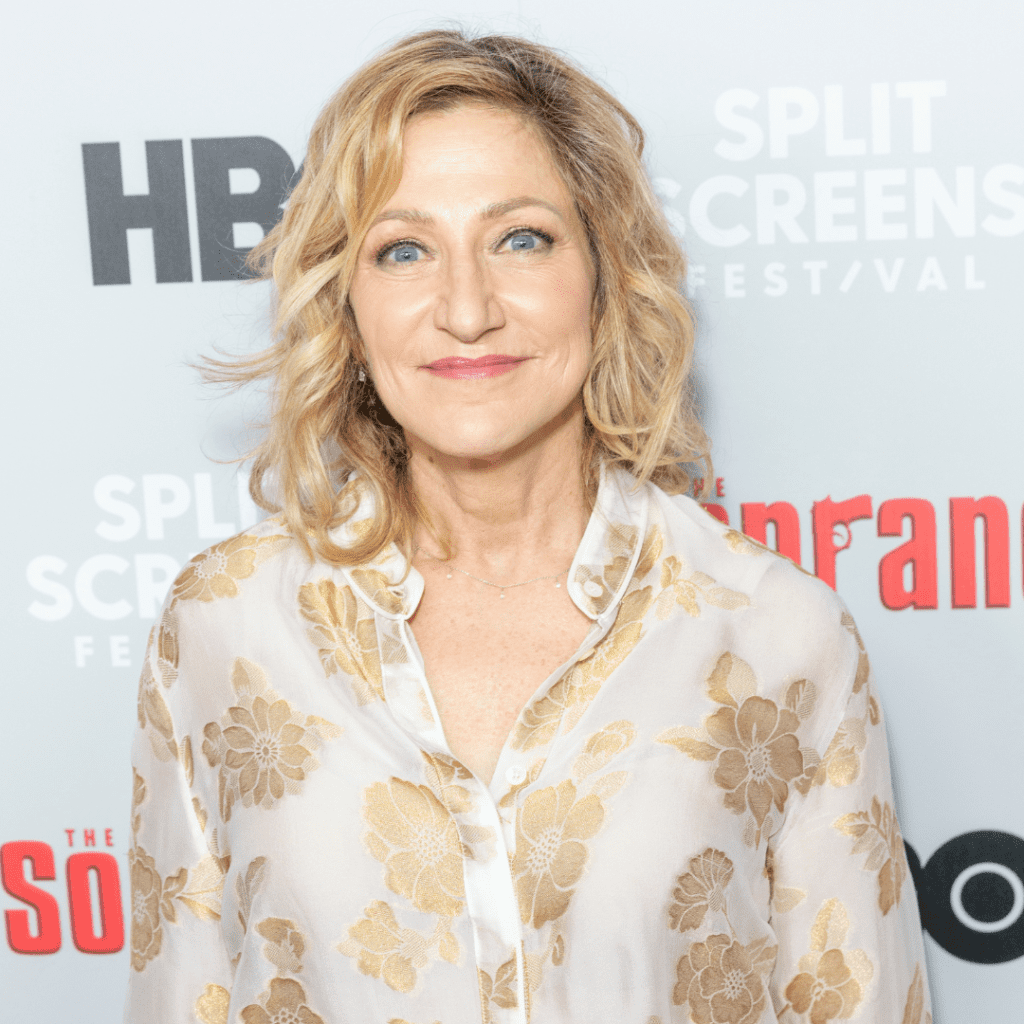 "It has to be the right person at this point," she commented when asked if she would eventually consider getting married. And honestly, there's no need to get married just because society tells you to. She's made it clear she is very happy with her life as it is.
Shakira
You might have assumed it too, but actually, the Colombian superstar Shakira was not married to the football star Gerard Piqué. The pair was just in a long-term committed relationship since 2011 up until recently, when they broke it off.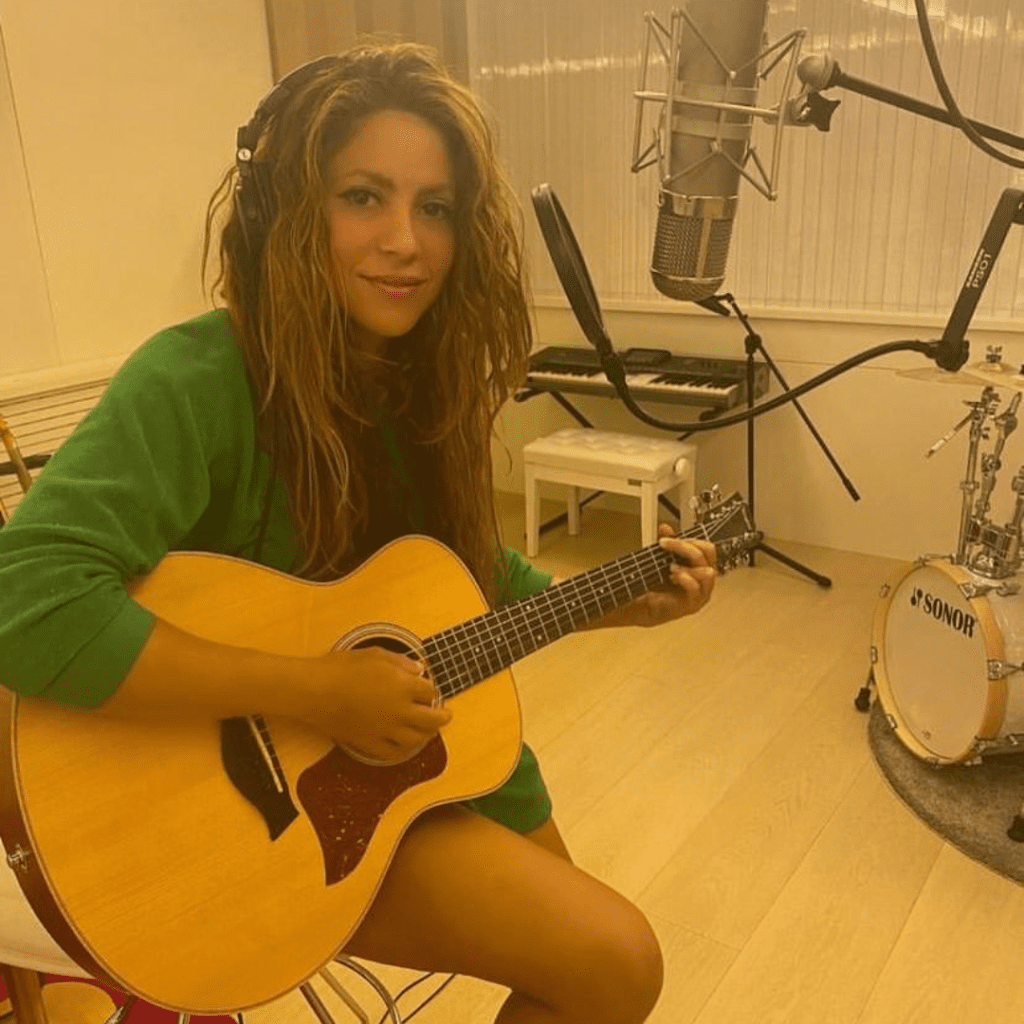 Before Gerard, the superstar was in another long-term committed relationship with Argentine lawyer Antonio de la Rúa. But the star is actually afraid of marriage, hence her never tying the knot. She said that she honestly fears marriage more than death.
Al Pacino
The multi-award-winning actor, now in his '80s, has been in several long-term relationships, but he just never got married. Hats off to you, sir. But despite never tying the knot, the actor is a father of three children. Something that is not uncommon on this list.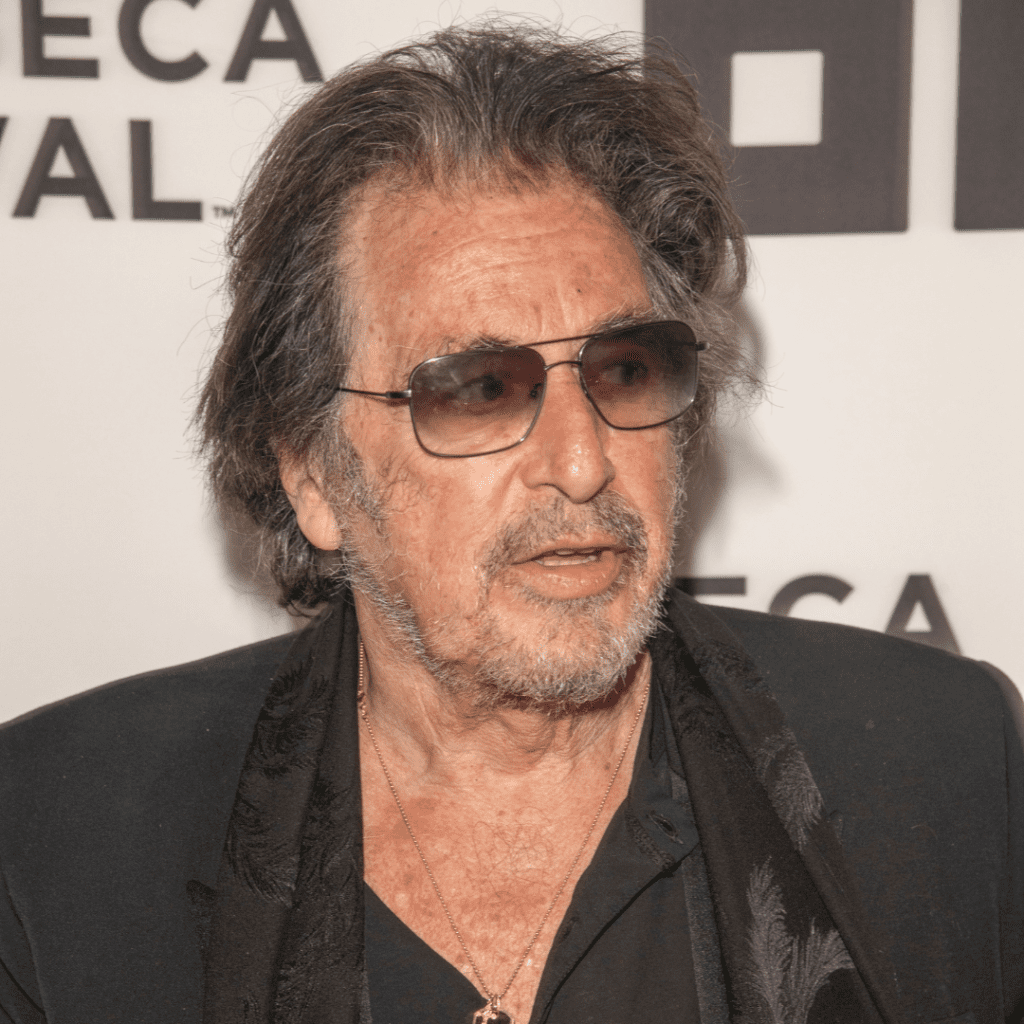 He has twins with Beverly D'Angelo and another child with Jan Tarrant. He has also been in a serious relationship with Diane Keaton, who noted she was head over heels in love with Al, but they just never got married.
Tyra Banks
Being one of the world's former top-earning models, you would not think that the fabulous Tyra would be thinking of marriage, and she did not give it a second thought. However, until recently, Norwegian photographer Erik Asla was a long-term partner.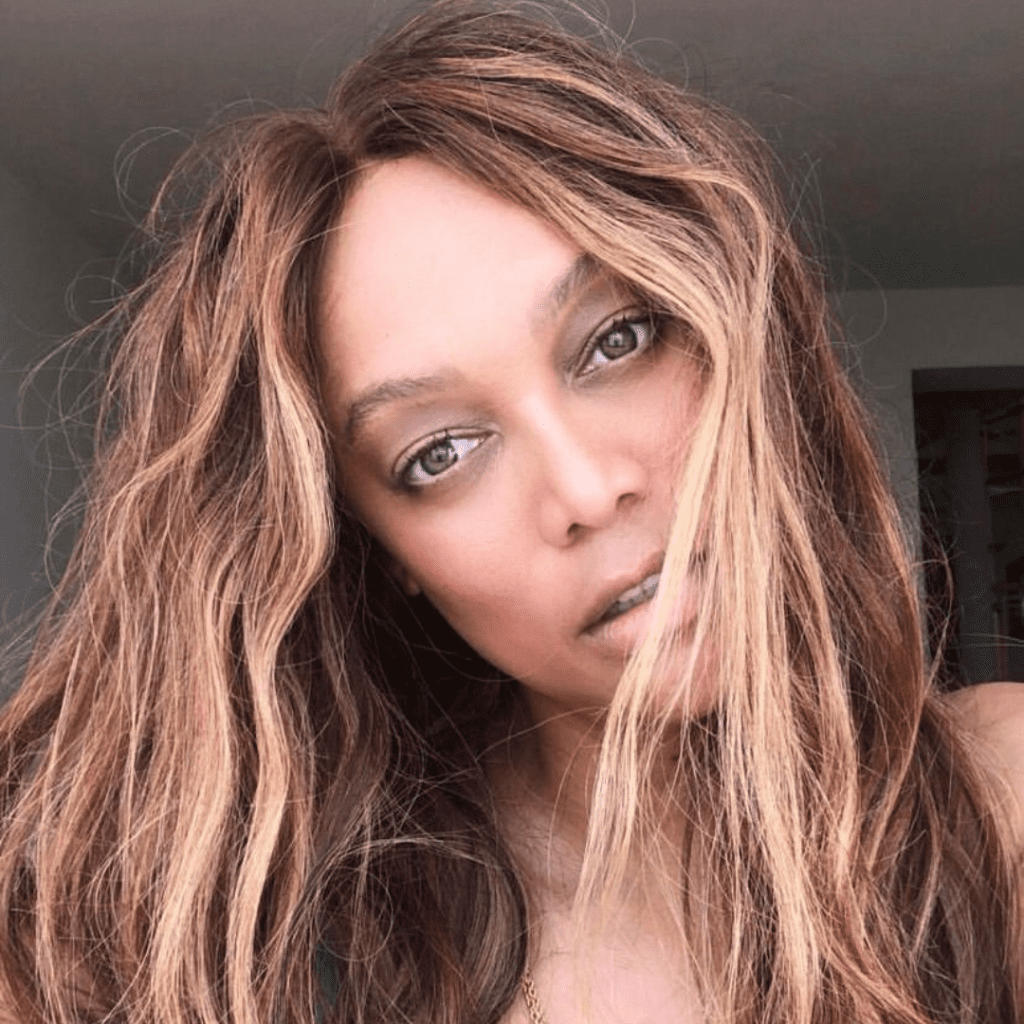 The pair had a son named York, who they still co-parent. But more than that, the supermodel keeps things pretty quiet, and we don't know what is happening in her personal life. She is apparently dating someone new since 2019.
Ricky Gervais
The English comedian is quite outspoken about his religious beliefs, or the lack thereof, and this is most of the reason he hasn't tied the knot yet. Ricky and English author Jane Fallon have been together for almost 40 years.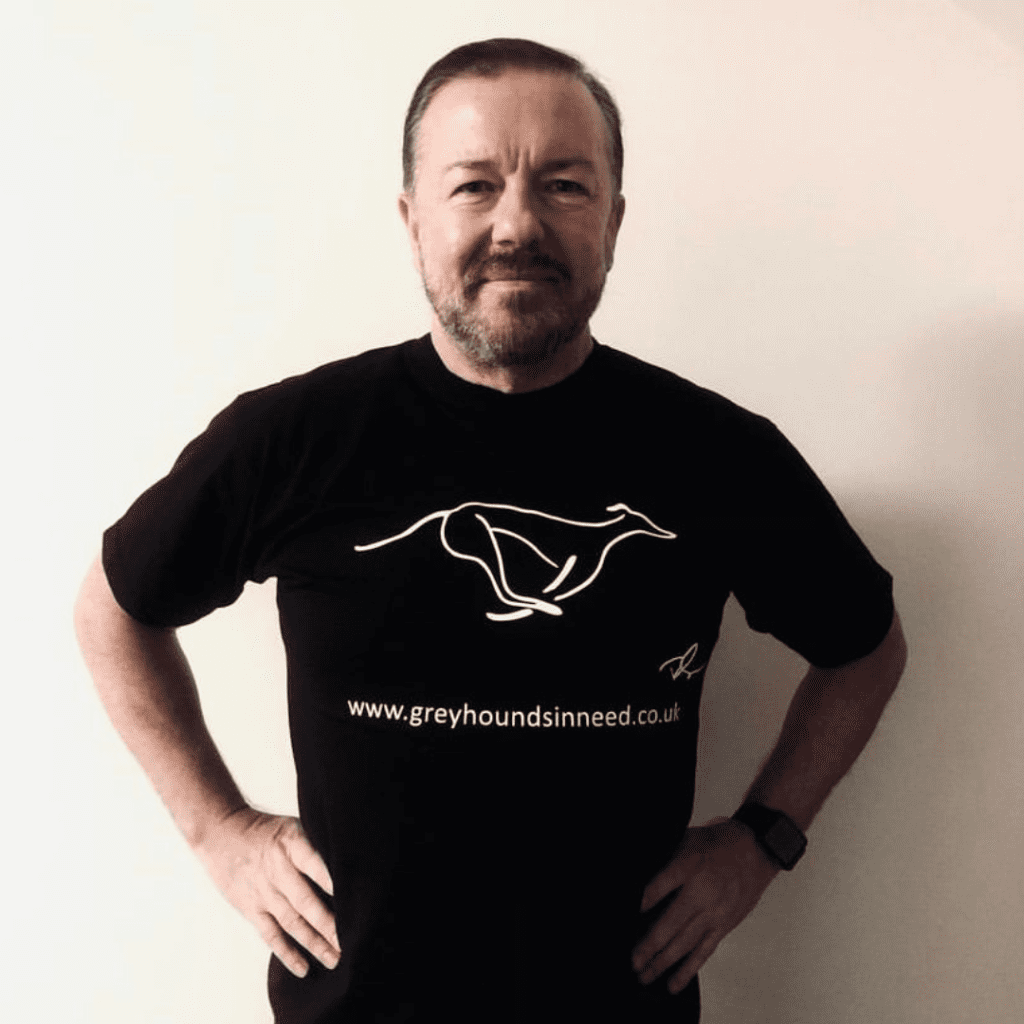 The pair started dating long before the world knew Ricky's name, and in 2014, he hilariously commented that there was simply no point in getting married. It would mean that their families would have to meet, which could potentially be a disaster. Plus, they have enough toasters. Ricky always makes us chuckle.
Lauren Graham
American actress Lauren Graham has, similarly to Ricky Gervais, never felt the need to take her long-term relationship to the level — marriage. She is comfortable with her relationship as it is, without involving the law or religion in the mix.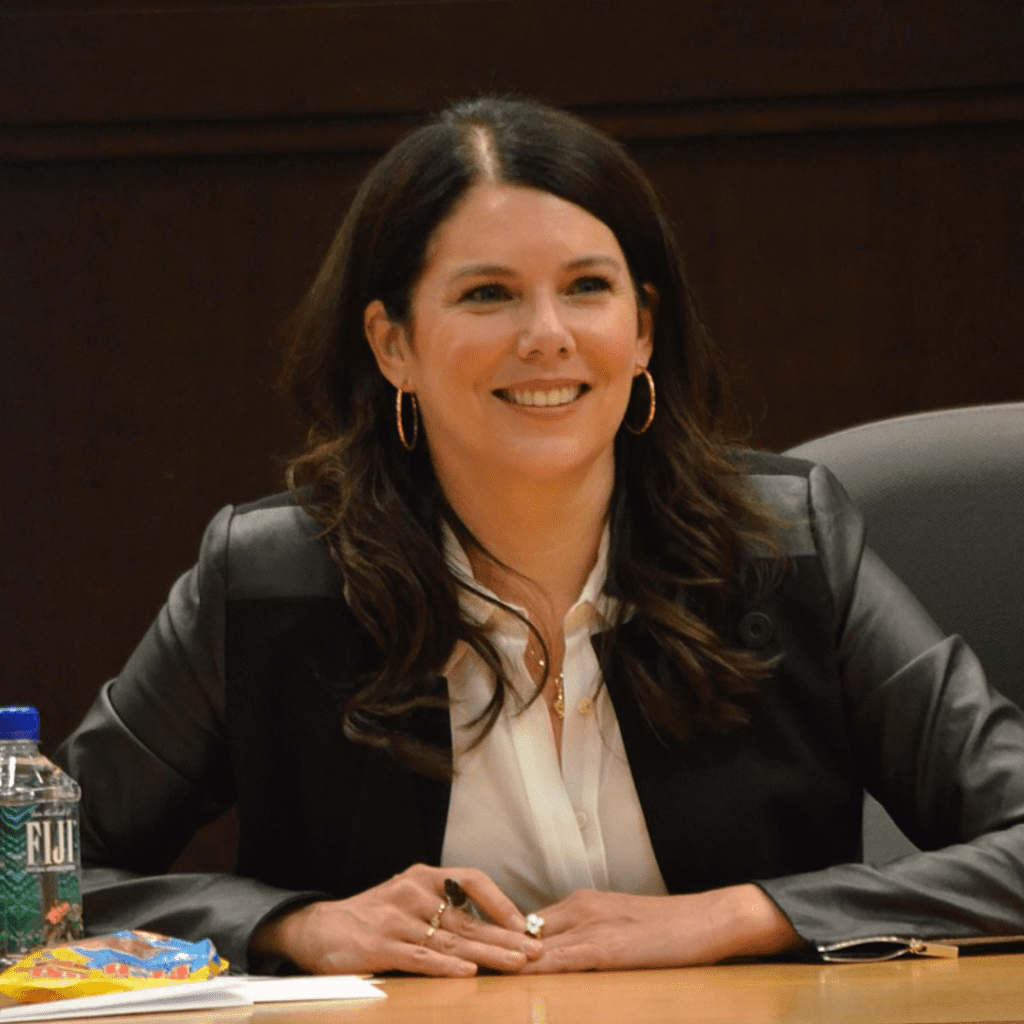 Since 2010, the Gilmore Girls actress and her co-star Peter Krause have been in a relationship. The two met on the set of a show they both worked on, and things quickly turned romantic. Before Peter, the actress dated other actors — Tate Donovan, Matthew Perry, and Marc Blucas.
Maya Rudolph
American actress and comedian Maya Rudolph and director Paul Thomas Anderson have been in a steady relationship since 2001. Although the two are not officially wed, the actress still refers to Paul as her husband when talking about him. How cute!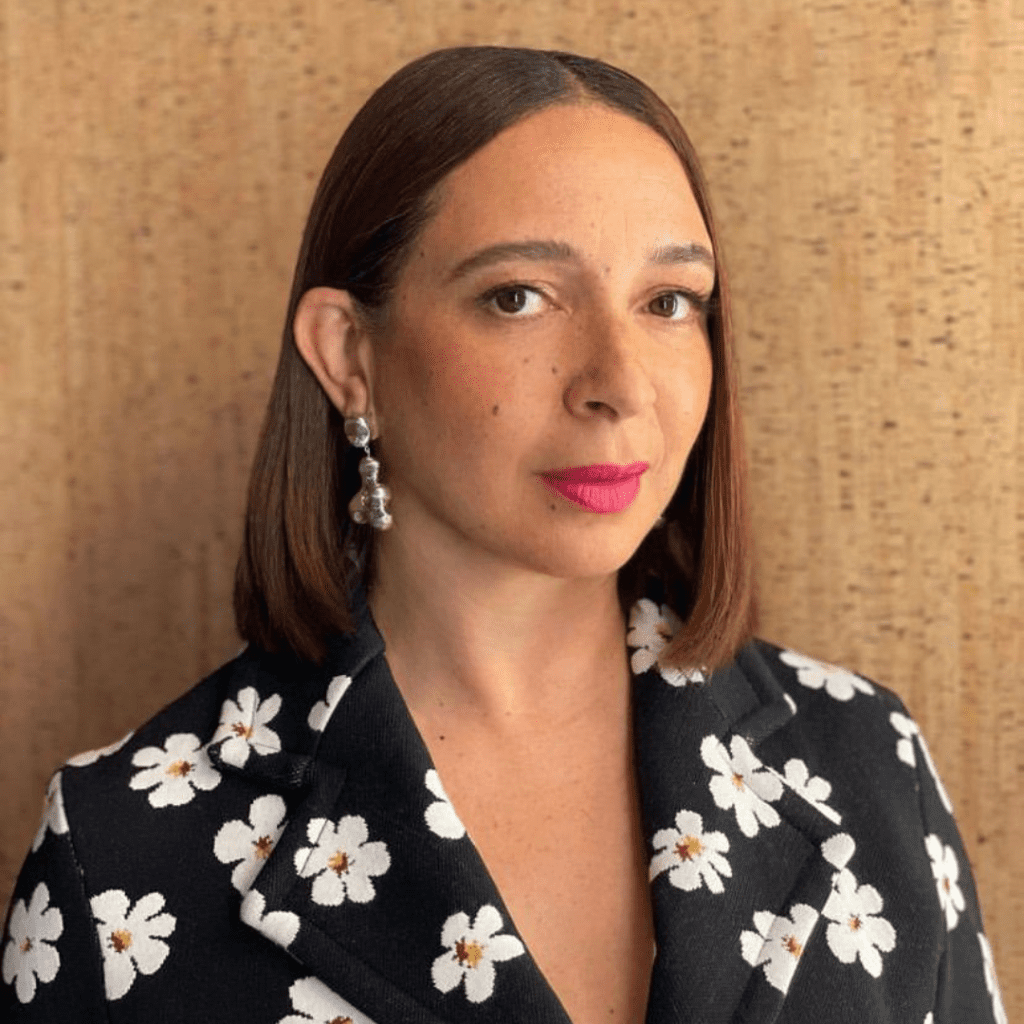 She explained that after the pair welcomed their first child, it felt odd to refer to him as her boyfriend, and explained what "husband" means to her. She said it simply means he is the father to her child, her partner in life, and their relationship isn't making any big changes now.
Chris Evans
You wouldn't imagine that the hunky Captain America would be single, but Chris seems to enjoy and feel comfortable being single. He said that he gets overwhelmed and even feels enveloped if he is in a relationship with someone that simply accepts his life as it is.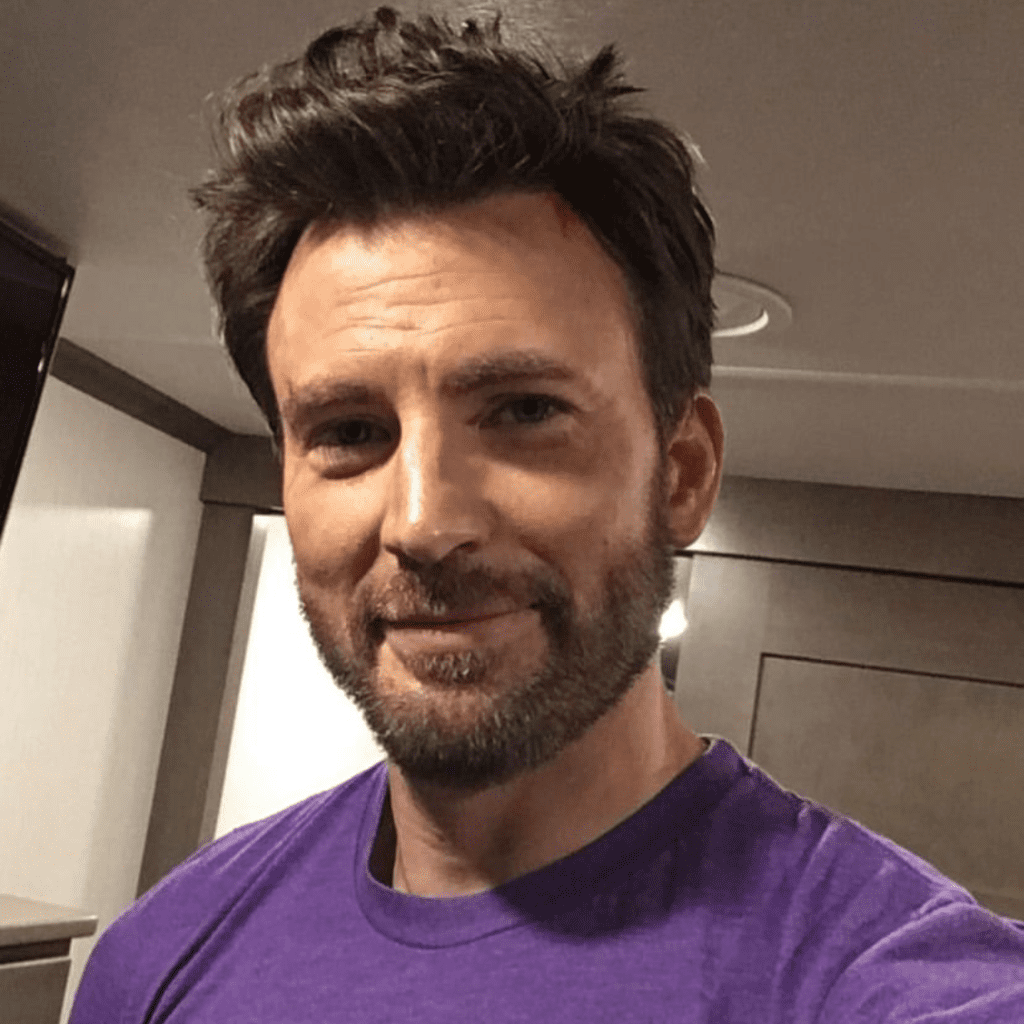 Despite the actor loving the single life, he has been spotted dating some gorgeous ladies, so he has some good taste. Amongst his exes are the lovely Jessica Biel, actress Minka Kelly, and actress-comedian Jenny Slate. Whatever makes you happy, Chris.
Charlize Theron
Some people just know they want to go through life unmarried, and for South African-born actress Charlize Theron, that's ideal for her. Although she doesn't want to get married, the actress has made some jokes about wanting to date again.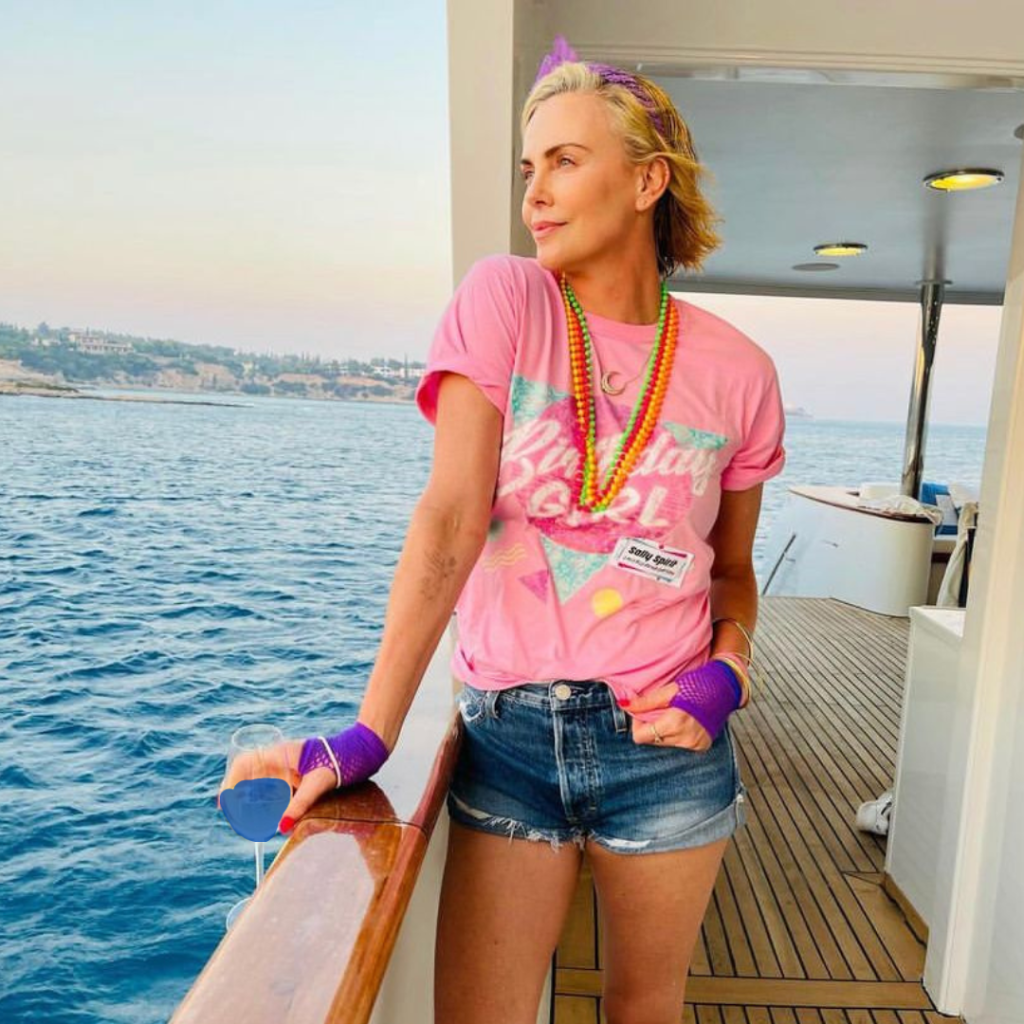 In 2019, she made a joke, "someone just needs to grow a pair and step up. I'm shockingly available." But she has some high-profile taste, so not just anyone will do. She dated Sean Penn, Stuart Townsend, Stephan Jenkins, and Craig Bierko.
Sheryl Crow
Grammy-winning artist Sheryl Crow has a rather healthy opinion about marriage. When asked about her marriage views, the artist said she would love to get married, but that it is not her end-all goal, and there's more to live for. Sheryl has dated several eligible men in her past, though.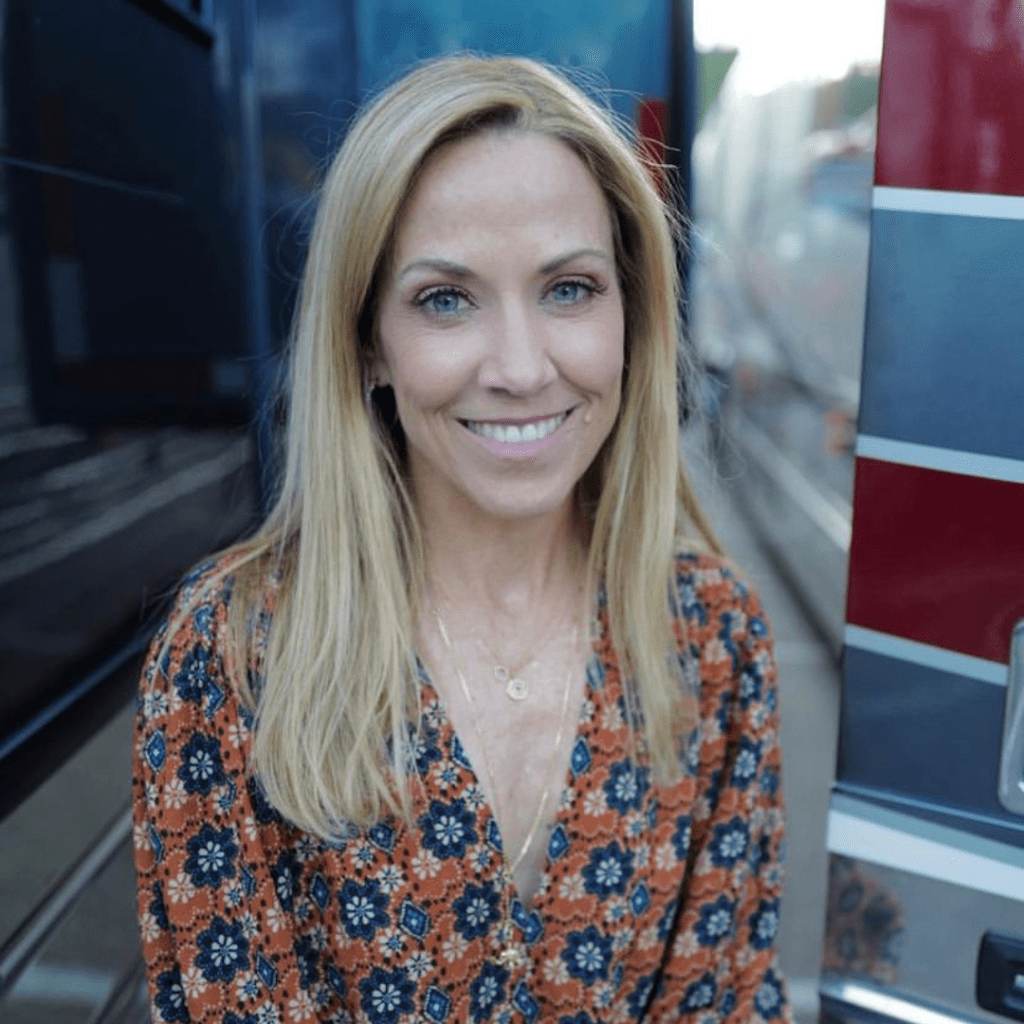 She dated musician Eric Clapton and actor Owen Wilson in the '90s, and thereafter was actually engaged to cyclist Lance Armstrong, but their path came to an end in 2006. Despite all her relationships not ending in marriage, she has two adopted children.
Keanu Reeves
Some celebrities are very private about their personal lives, and Keanu Reeves is no exception. He keeps the details of his relationships on the down low. He suffered a loss when his girlfriend Jennifer Syme sadly passed away in a vehicle collision in 2001.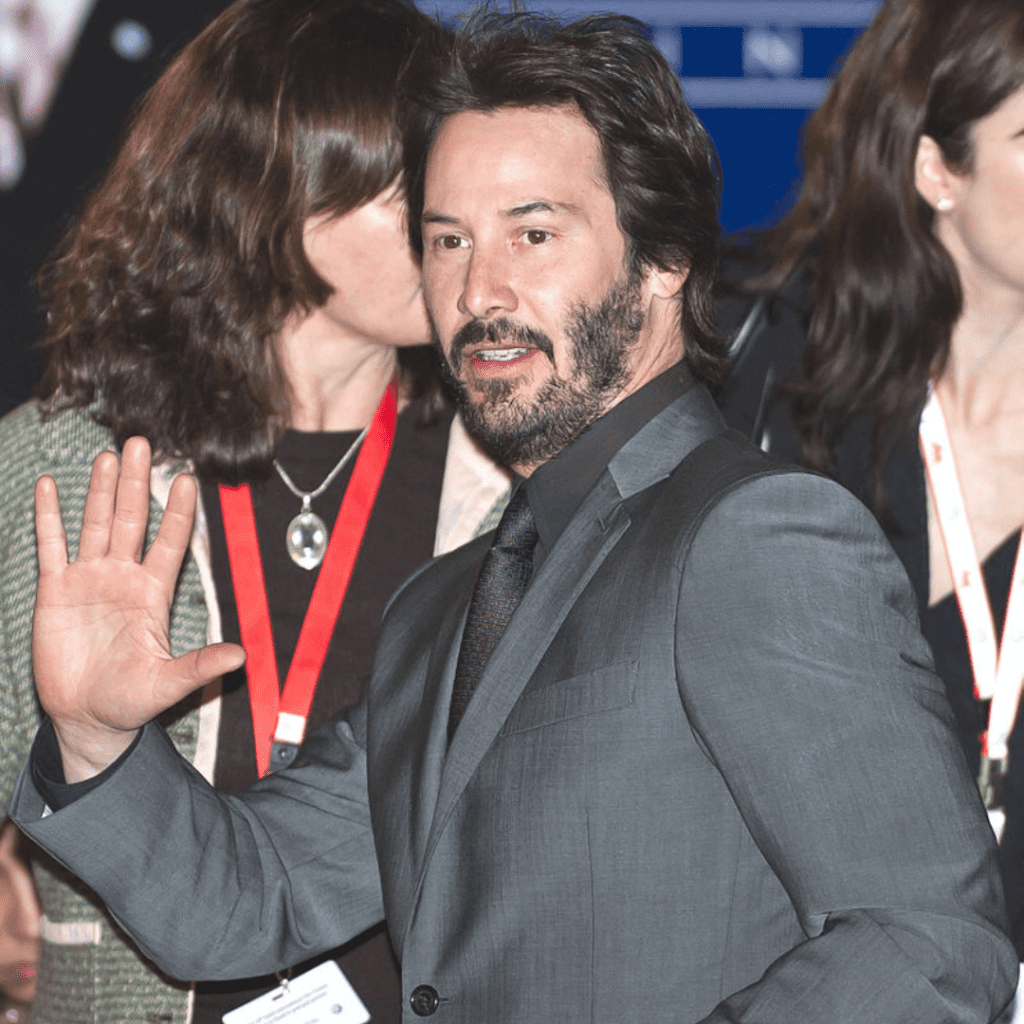 The actor did make a red carpet appearance with artist Alexandra Grant in 2019. Apparently, they have been dating for years now and even worked on two books together. But whether marriage is in the cards, we do not know.
Simon Cowell
The music executive said in an interview that you should just let things happen in your life, rather than planning them. In his view, every good thing that happened in his life was unplanned. So, of course, marriage is something he isn't expecting to happen at all.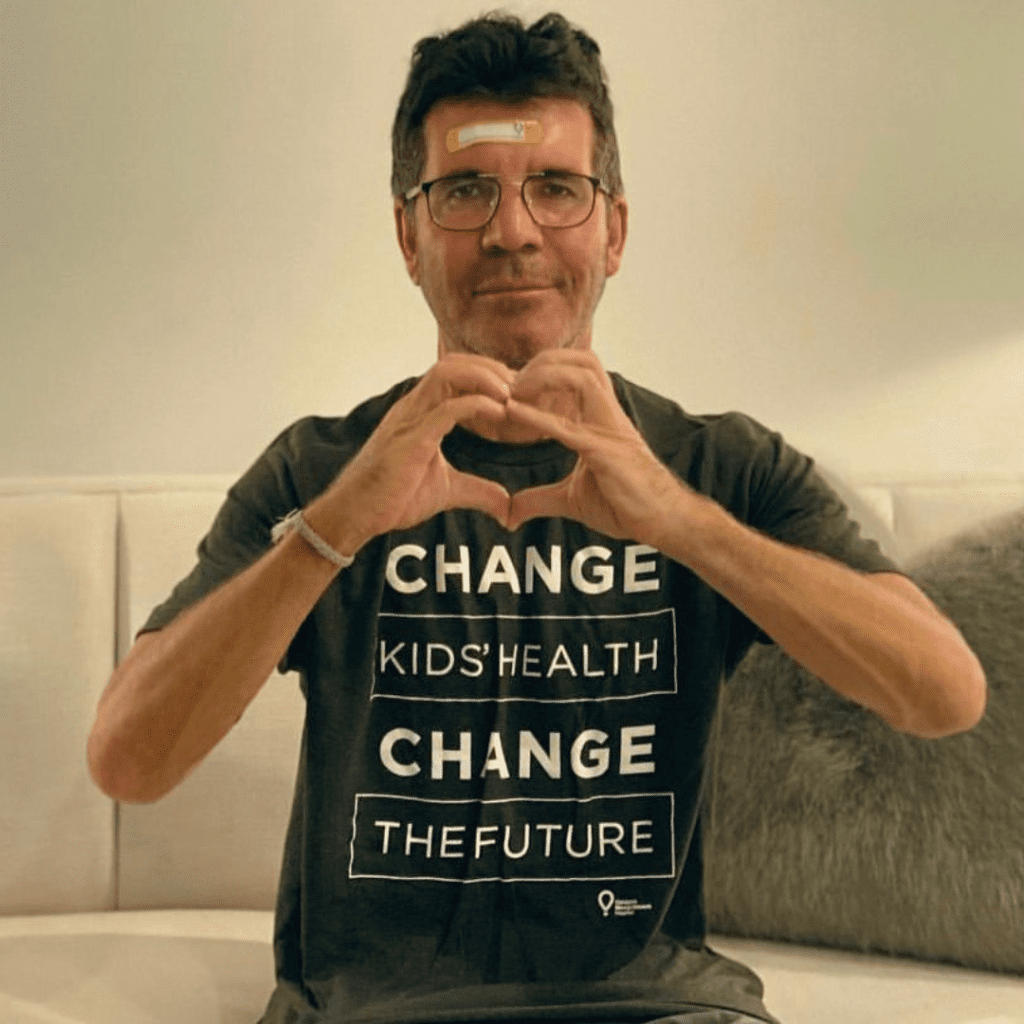 Simon Cowell is currently engaged to the mother of his child, Lauren Silverman, but whether they will actually tie the knot is unclear. Maybe they will elope, or maybe they will just stay unmarried and remain happy as they currently are.
Chelsea Handler
Chelsea Handler has not been private or soft-spoken about her opinions on marriage. Like many other celebrities, the comedian wasn't very impressed by all the fluff and faffing involved with weddings. But she might have changed her mind as of late.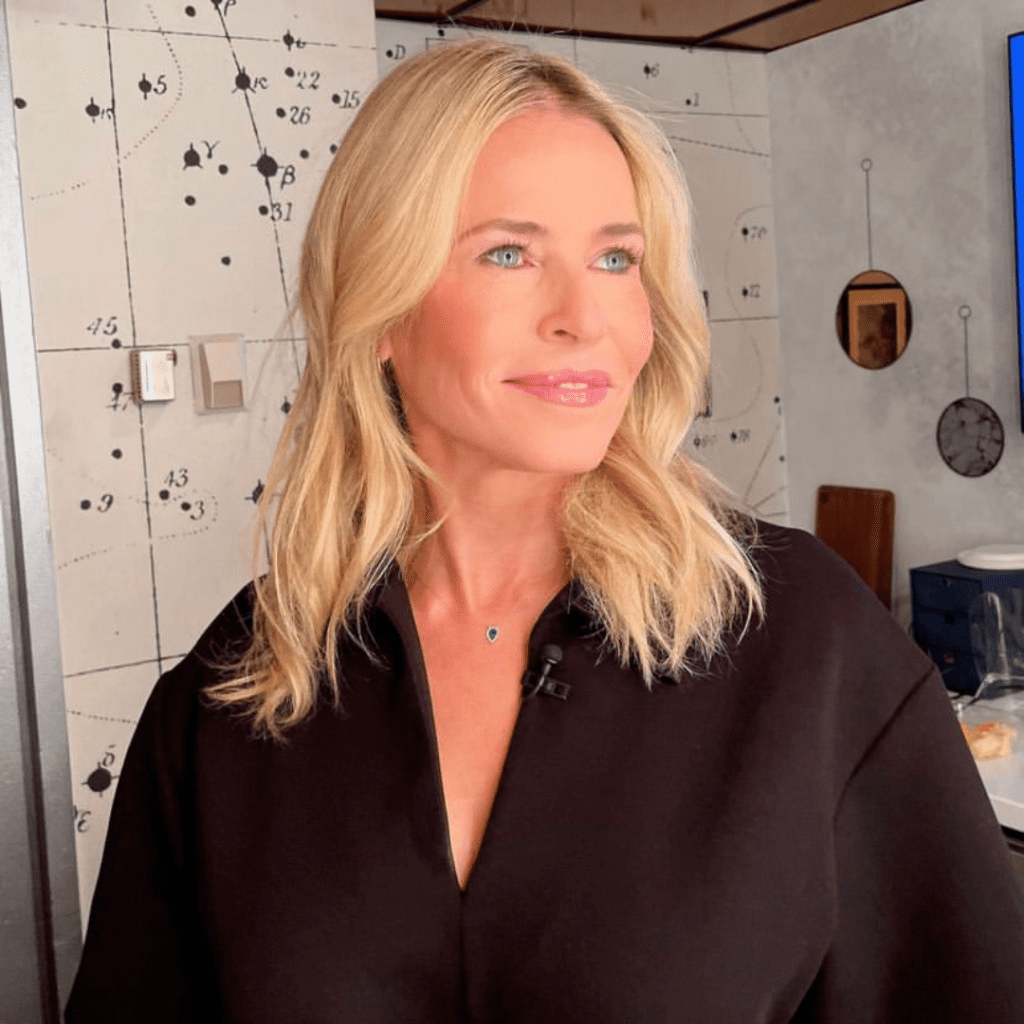 Chelsea said she now realized that marriage is more than all the commercial nonsense and is ready to get married. But she jokingly added that she realized this a bit too late since she's now single with little to no viable choices of men. She is currently dating fellow comedian Jo Koy. Let's hope it goes well for her.