Marriage – All The Legal Stuff You Need To Know
By Ruby M April 4, 2022
---
While you're planning which flowers best match the table runners and which starters compliment the wine menu, you're also going to need to set some time aside to deal with the important stuff – and one of those includes the legalities. There are some essential documents that you need to organize and sign before your special day, and those documents are: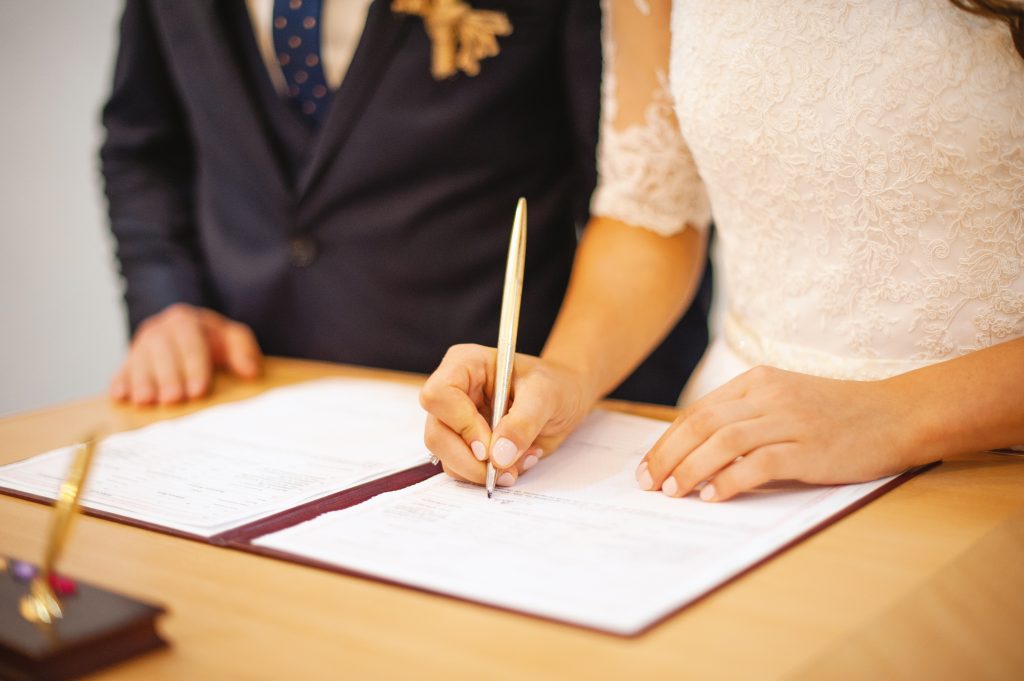 Marriage License
A marriage license is a legal document obtained by a couple before their marriage. The license is signed by both parties as well as two witnesses during or after the wedding ceremony and is then returned by a marriage officiant to the county or home affairs. Once the document has been returned, a marriage certificate is issued. 
Marriage Certificate
The difference between a marriage license and a marriage certificate is that the license is basically an application to be married, and once it has been signed and the ceremony has taken place, a marriage certificate is issued. The marriage certificate is a certified copy received after the wedding has taken place, and it proves that the couple is legally married.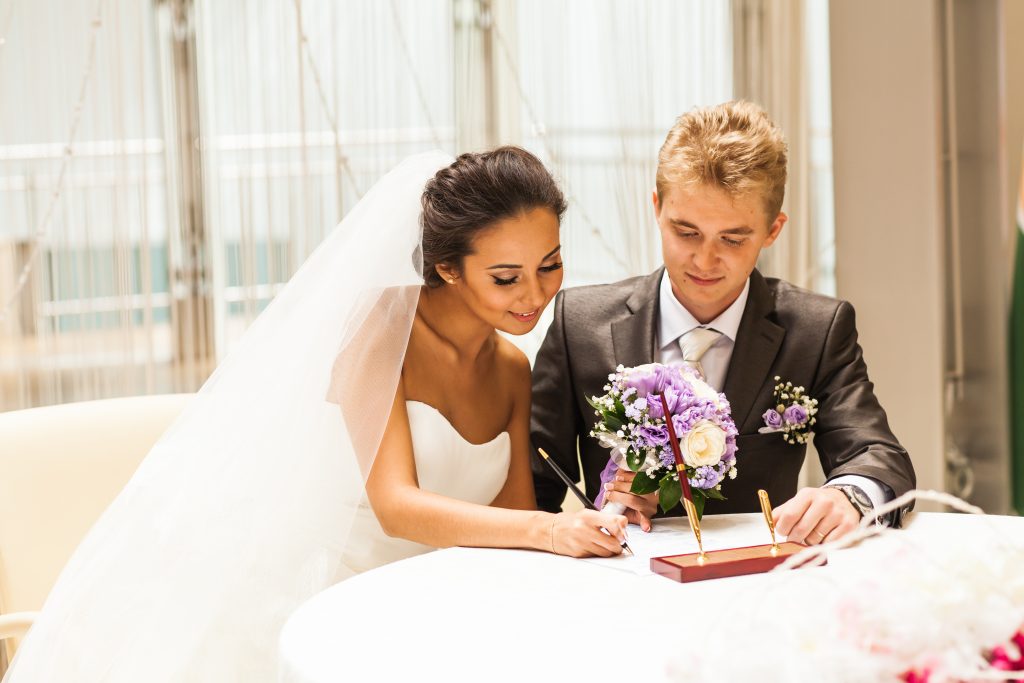 Prenuptial Agreement
A prenup or prenuptial agreement is a private agreement between a couple, and it is signed prior to the marriage taking place. There are various prenuptial agreements that a couple can choose to go for, and they can also draw up their own with the help of a lawyer. The point of this agreement is for both parties to declare the division of their assets in the case of divorce or death. It is not compulsory to sign a prenup, but if a couple chooses not to, they will automatically be married in a "community of property," which means that all debts and assets of both parties are shared equally by the couple.