Getting Your Wedding Reception Timeline Right
By Fatime G November 7, 2021
---
Wedding planning is all centered around perfect timing; you don't want to overeat into the activities' time, nor do you want to cram your day to the brim; it's a balance. So, the question of how long a wedding reception should be isn't unheard of, and the answer is always the same- it depends. Your wedding venue package, traditions, and activities dictate the reception timeline. We've put together a breakdown of reception activities that might interest you and their standard allotted time.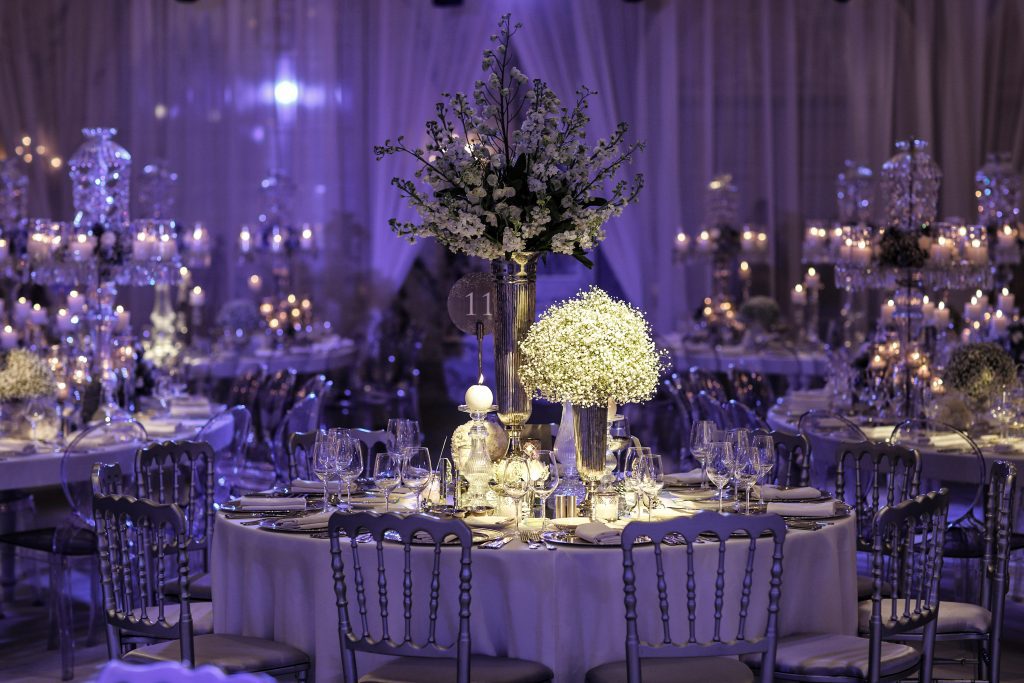 1. Cocktail Hour
Cocktail hour kicks off your reception right after you've said your I do's, and while you can switch it to before or in-between the ceremony, we strongly advise opening the bar post your ceremony. Depending on whether or not you're having a first look or photography session, the cocktail hour time can be flexible.
2. Guests Arrival
Guests start to trickle in the right after the cocktail hour. Allot fifteen minutes for your guests to find their seats and settle down before hopping on to the next activity.
3. Bride And Groom's Grand Entrance
After the wedding party has settled down, it's time for the bride and groom to make their grand entrance to meet their guests. This beautiful session unfolds into their first dance, usually about five minutes.
4. Dancing
Invite your guests to the dance floor for that break-a-leg session- anything between three to four songs will do just fine for the first guest dance.
5. Appetizers Served
Five minutes after the guests dance, it's time to serve up the first course to your guests, have your guests line up for the appetizers if your reception is buffet-style. Twenty minutes into the appetizers serving, have your host give the first toast; traditionally, this opportunity is given to the bride's father or your closest friend or family. Wrap this toast session up with a dance set.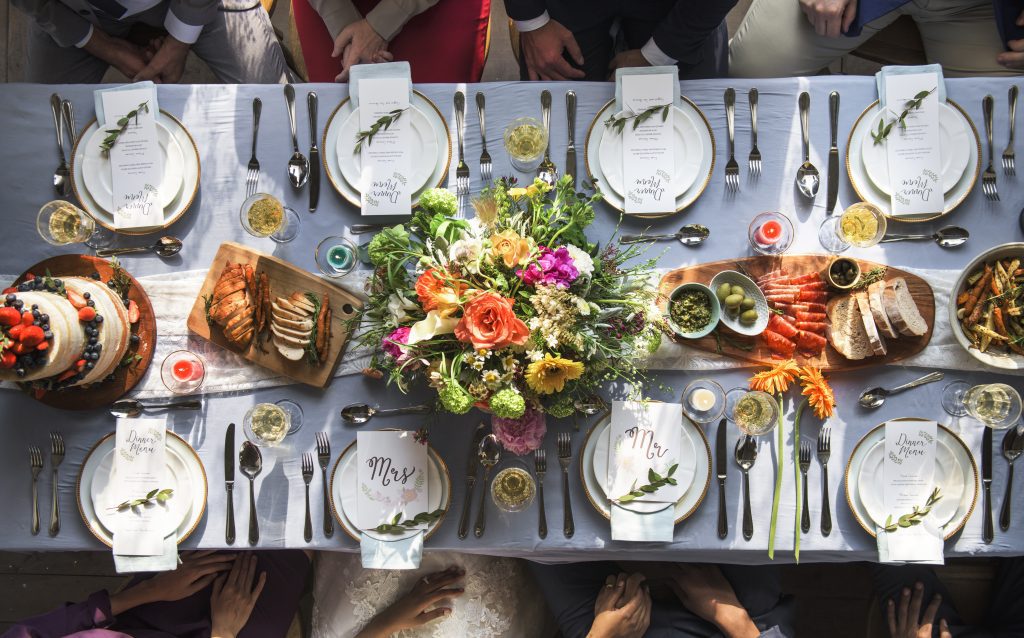 6. Entrees Serving
Have your guests seated for the main course for ten minutes and allocate about 45 minutes for this.
7. Toasting, Cake And Speeches
Towards the end of the reception, have the band play a set before cutting up the cake. A short speech from the couple can follow the cake cutting, give a toast to your guests, and thank them for coming.
8. Bouquet Toss
The classic bouquet and garter toss typically take about 30 minutes. If this is a tradition you and your spouse would be interested in, then go for it.
9. Reception
Whether you choose to have a romantic slip away from the party or a grand exit with your significant other is up to you. The reception trickles down to an end at this point four or five hours later after the ceremony.
Summing Up
Considering the ceremony is only 30 minutes long, you'll need a functional timeline that'll work for you. Highlight all the activities and traditions you'd like to have in your reception and allot the necessary time to them. If this is stressful for you, sit down with a coordinator to develop a wedding reception timeline that's fitting for you.