Four Winter Wedding Venues We Love
By Fatime G September 19, 2022
---
Pashminas, snowflakes, and a crackling fire – it's starting to feel a lot like winter. As winter rounds up to a merry end, all we can think of are winter-inspired wedding themes and magical venues to go with them. If we're being honest, the warm sandy beach weddings have quickly turned into a cliché, with many couples warming up to wonderland weddings. And since winter isn't prime wedding season, you're looking at massive discounts, specifically on venues. So, if dreamy chateaus, magical mountain views, and a gorgeous snowy background sound like something you'd sign up for, we've put together four of our favorite winter wedding venues and why we love them!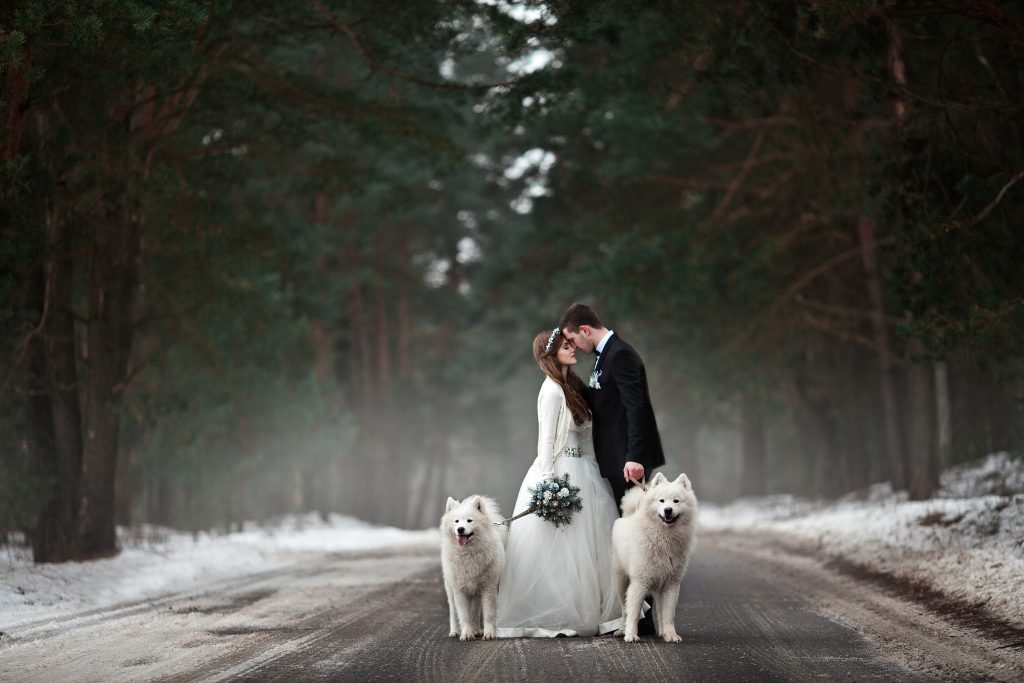 1. Della Terra Mountain Chateau
Della Terra is a hidden gem nestled in Estes Park, Colorado; this majestic chateau stands expansively on 14 acres of the Fall River entrance. The scenic Della Terra Mountain Chateau boasts frosted landscapes and a snow-draped forest that would make a gorgeous fairy-tale backdrop. This luxury chateau is home to a two-story fireplace, a waterfall, and a theater room in addition to fourteen luxury suites, a loft bar, as well as a spa and sauna facilities. If you're looking for a stunning combination of both indoor and outdoor sites for your winter wedding, the Della Terra Chateau is the place for you.
2. Golden Arrow Lakeside Resort
Lake Placid's Mirror Lake, New York, is adorned by the Golden Arrow Lakeside Resort, a winter wedding favorite. With the Adirondack Mountains peeking from a distance of the Golden Arrow Lakeside Resort shores, one can't help but love the double-deal this resort offers. The resort has gorgeous outdoor scenery and beautiful indoor spaces; you're looking at a tap and grill dining room fit for a rehearsal dinner or for the ceremony, in addition to four indoor reception areas. The Golden Arrow Lakeside Resort is perfect for a weekend destination wedding.
3. The Schuyler
Washington D.C. houses The Schuyler, a magical ice-palace indoor venue for winter weddings. The Schuyler is a newly renovated high-end city scene adjacent to the Hamilton Hotel; this venue can accommodate up to 700 reception guests and about 450 seating guests. Talk of an all-around venue, the Schuyler comes with a full catering service, a dance floor, a stage, and in-house provided furniture. The shiny LED frosted columns are just the icing on the cake for those stunning wintery wedding photo backgrounds.
4. The Terrain At Styer's
A touch of nature and plant life is what you'll find at the Terrain at Styer's; this venue is the ultimate cross between house and garden, giving an all-around season's beauty. The expansive horticultural retreat is located on the historic J. Franklin Styer's nursery and houses 110 guests. Nursery fir trees, a crackling fire pit, and twinkling market lights add to this venue's winter magnificence; with cozy temperature-controlled indoors, we couldn't think of anything better. The Terrain at Styer's also has a warm garden shed and a Hot House with rustic touches and evergreen foliage that make amazing backdrops for your wedding pictures. We can't get enough of this Pennsylvanian gem.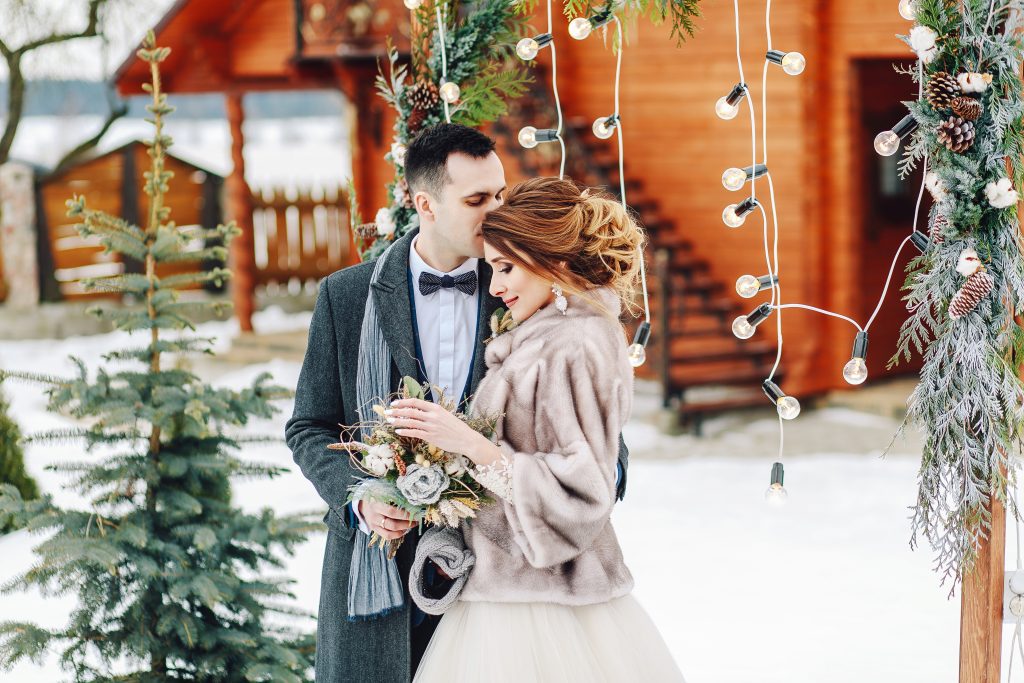 Wrapping Up
Winter wonderland is a wedding theme that's here to stay. Even with couples choosing the old-school warm seasoned weddings, you could never deny the appeal of a wintery ceremony. Ideally, winter weddings come with some prerequisites; you'd have to consider your guest capacity, the venue's facility, and ultimately whether or not you're going for a destination wedding. Regardless, why wait for summer to come around for you to say your vows when you can have a winter wedding instead?