40+ Celebs That Found Love In An Ordinary Place
By Makungu H October 24, 2022
---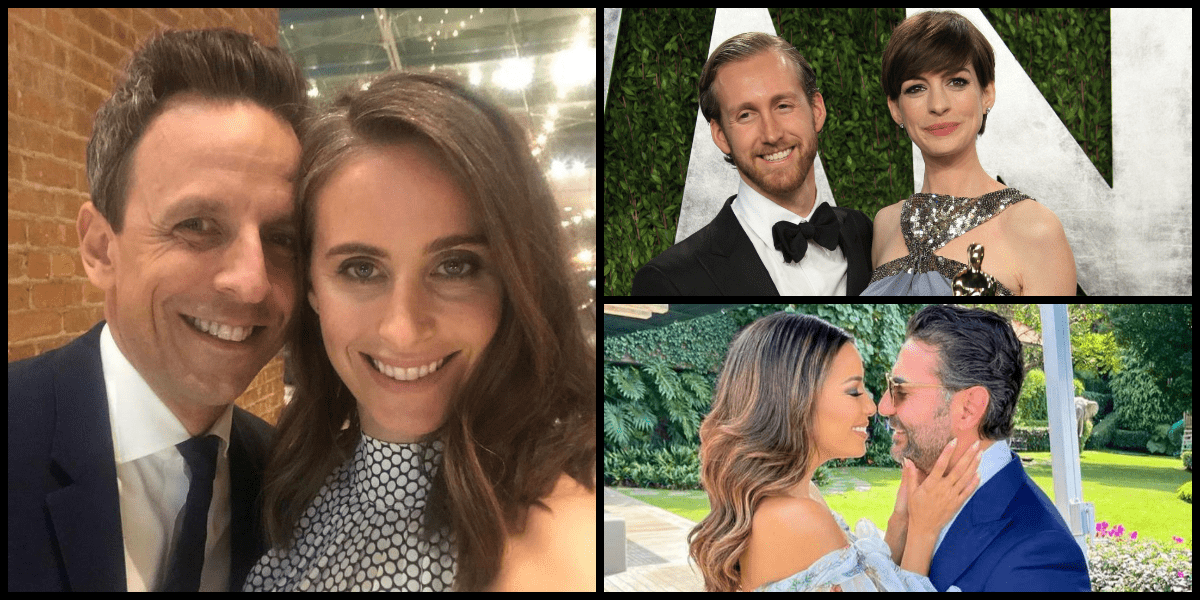 When you think of the lucky few who are married to the rich and famous, one often expects them to be equally rich and famous. Celebrity couples are nothing new in Hollywood; we have Jay Z and Beyonce, Victoria and David Beckham, and famous families like the Smiths or the Osbournes. Some celebrities, however, have fallen in love with people who live life out of the limelight. From hairdressers to tattoo artists, these decidedly un-famous people have found themselves married to some of the most successful and beautiful people in the world. We would say that these people definitely have won the romantic lottery.
We don't need a famous significant other, but being married to a movie star is everyone's dream, right? So here are 40+ couples who give us hope that one day we might also be married to a stellar celeb.
Lea Michele and Zandy Reich:
At one point, Glee star Lea Michele thought she was going to marry her fellow co-star, Cory Monteith. The couple's steamy romance had developed off-screen, and they were looking toward a future together. Tragically, Monteith suffered an overdose that took his life, and Lea was left heartbroken and grieving.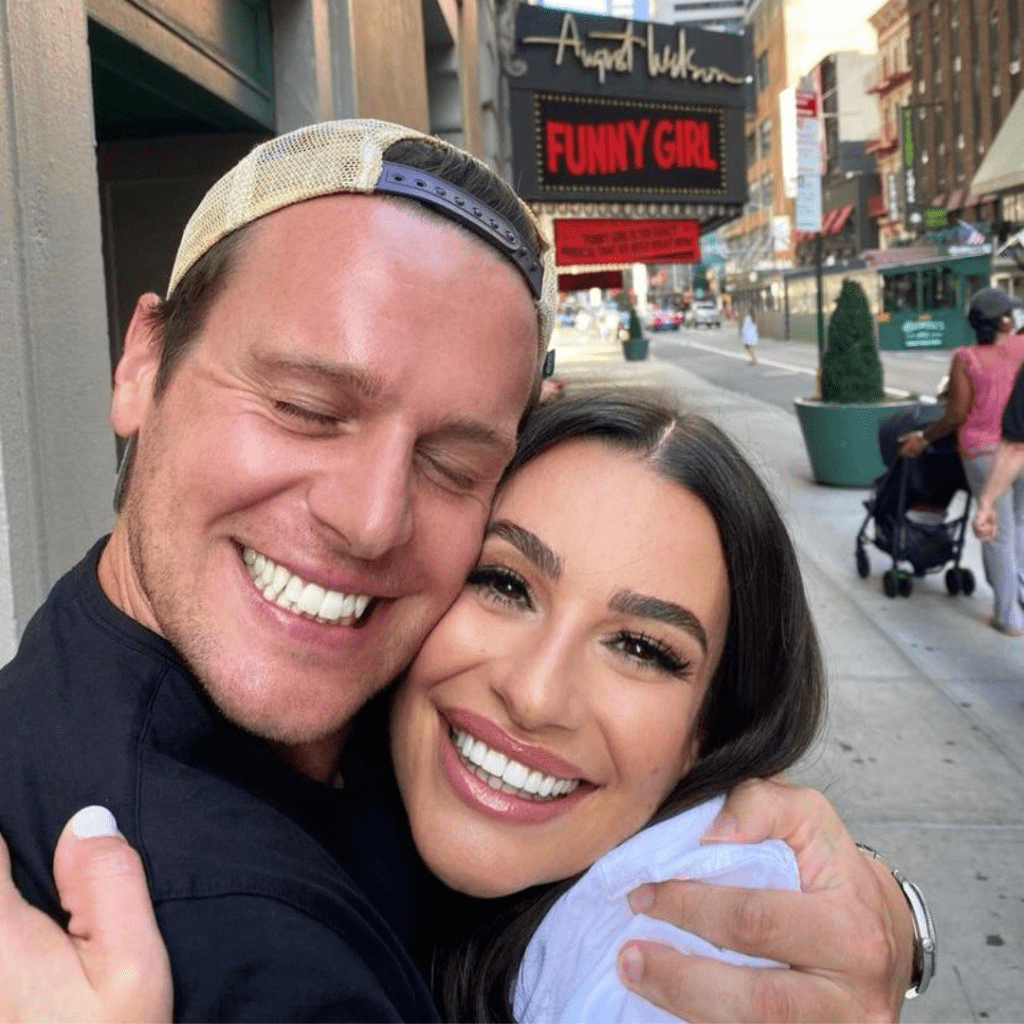 Such loss can have one questioning if love will find them again. Luckily for Michele, it did. She met her husband, the president of a clothing company, at a wedding in 2017. They met again at a wedding in 2019 as bride and groom. Michele is certainly living her "happily ever after."
Patrick Dempsey and Jillian Fink:
Jillian Fink has been the lucky lady to wake up to Patrick Dempsey's steely blue eyes and silver fox good looks for more than 20 years. The couple got married back in 1999 and have built a beautiful life together.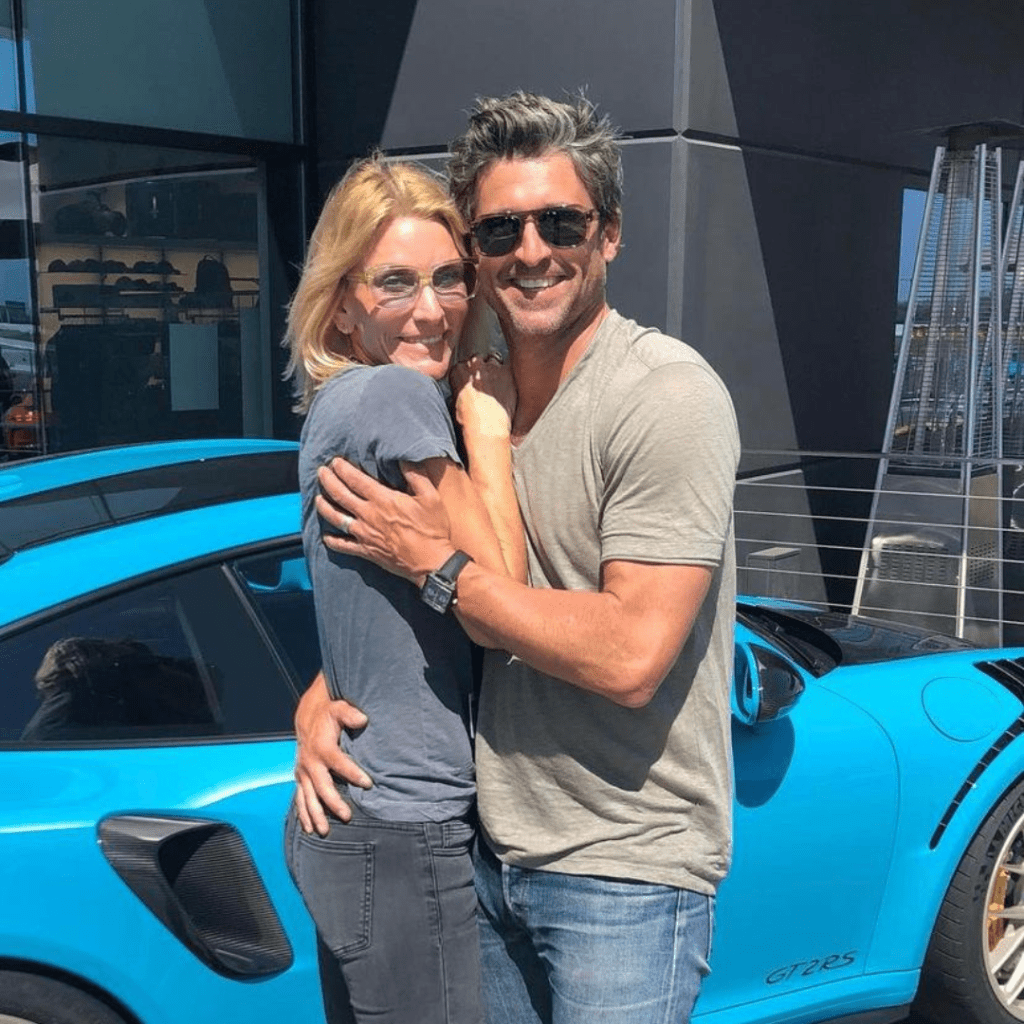 Fink may be less known than her Grey's Anatomy star husband, but she is certainly not new to rubbing shoulders with prominent people. As a celebrity makeup artist and hairdresser, being face-to-face with celebrities is just part of the job — definitely not your usual 9-to-5.
Alec Baldwin and Hilaria Thomas:
Anything is possible in New York. That is why some call it the City of Dreams. Hilaria Thomas and Alec Baldwin's romance is a testament to this. It is perhaps only in New York that a yoga teacher could meet an A-list actor and steal his heart.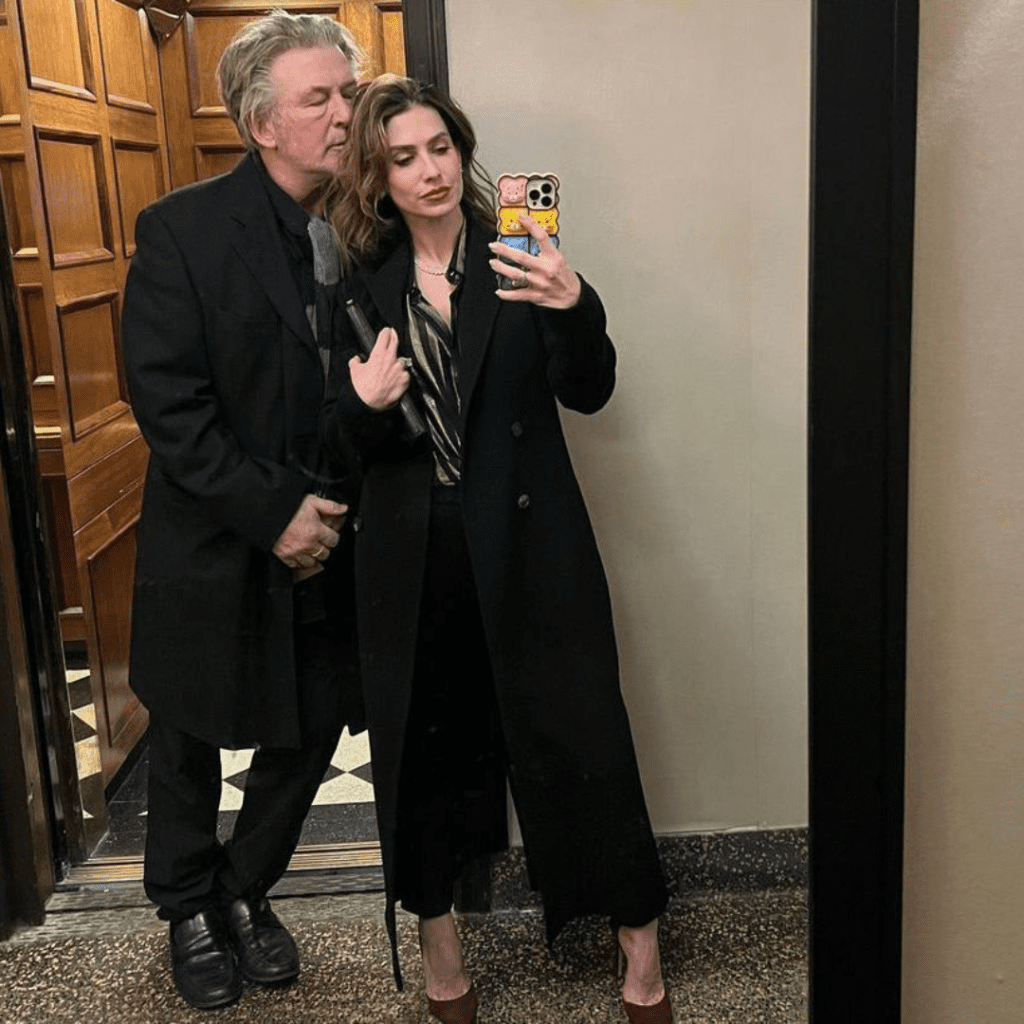 Not even the 26-year age difference could hinder the love story that unfolded. The couple has now been married for a decade and has just welcomed their 7th child together. How Thomas manages to look so put together with seven children is the real miracle of this story!
Hafþór Júlíus Björnsson and Kelsey Henson:
An Icelandic strongman walks into a bar. No, it is not the start of a bad dad joke but rather the beginning of the love story between Hafþór Júlíus Björnsson and his wife, Kelsey Henson. The Game of Thrones star met his wife when he walked into a Canadian bar where Henson was working.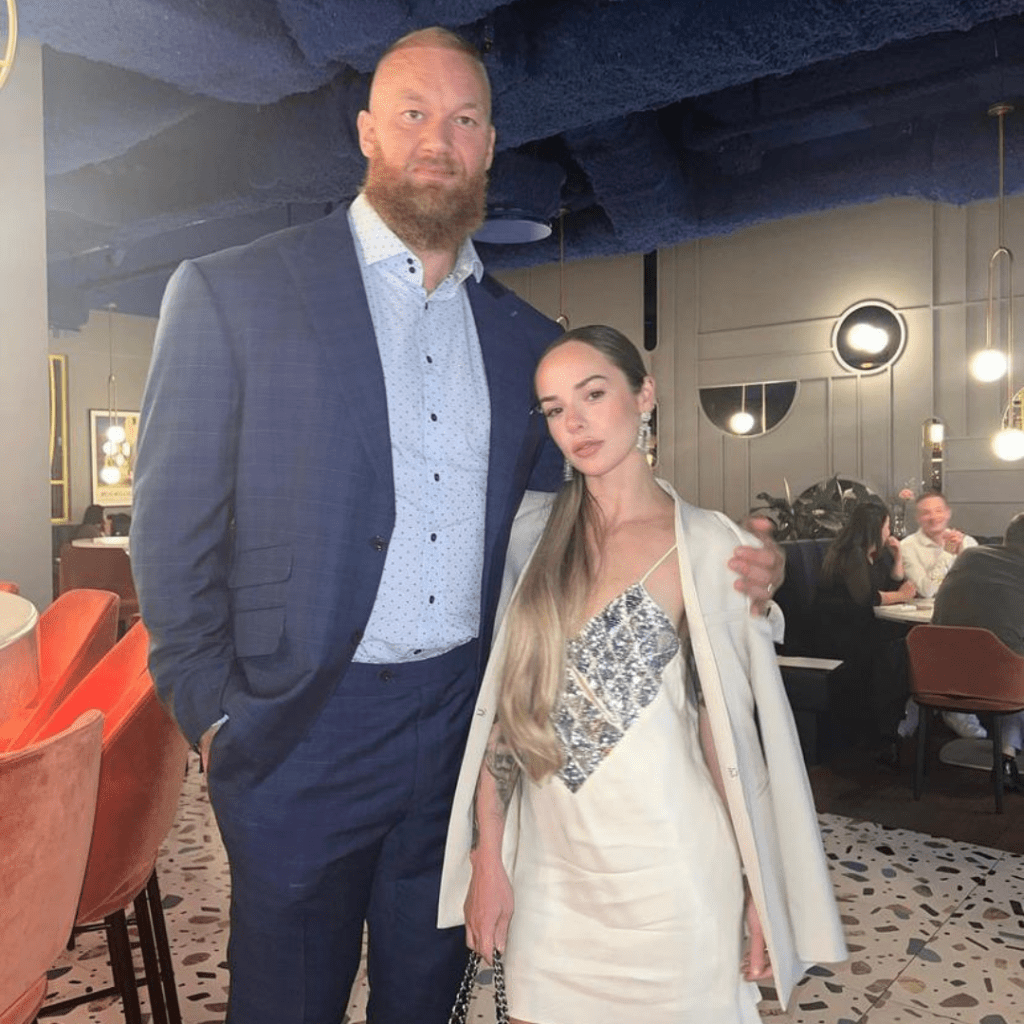 Despite their monstrous height difference — Björnsson is a formidable 6'9″ while Kelsey is only 5'2″ tall — the couple fell in love and eventually tied the knot in 2018. We reckon Henson's days of slinging drinks are well and truly over.
Karlie Kloss and Josh Kushner:
Former Victoria's Secret model Karlie Kloss must have had her pick of suitors; however, it was Josh Kushner that won the supermodel's heart. Kushner's brother, Jared, may have been thrust into the limelight when he married Ivanka Trump, but Kushner has managed to remain somewhat under the radar.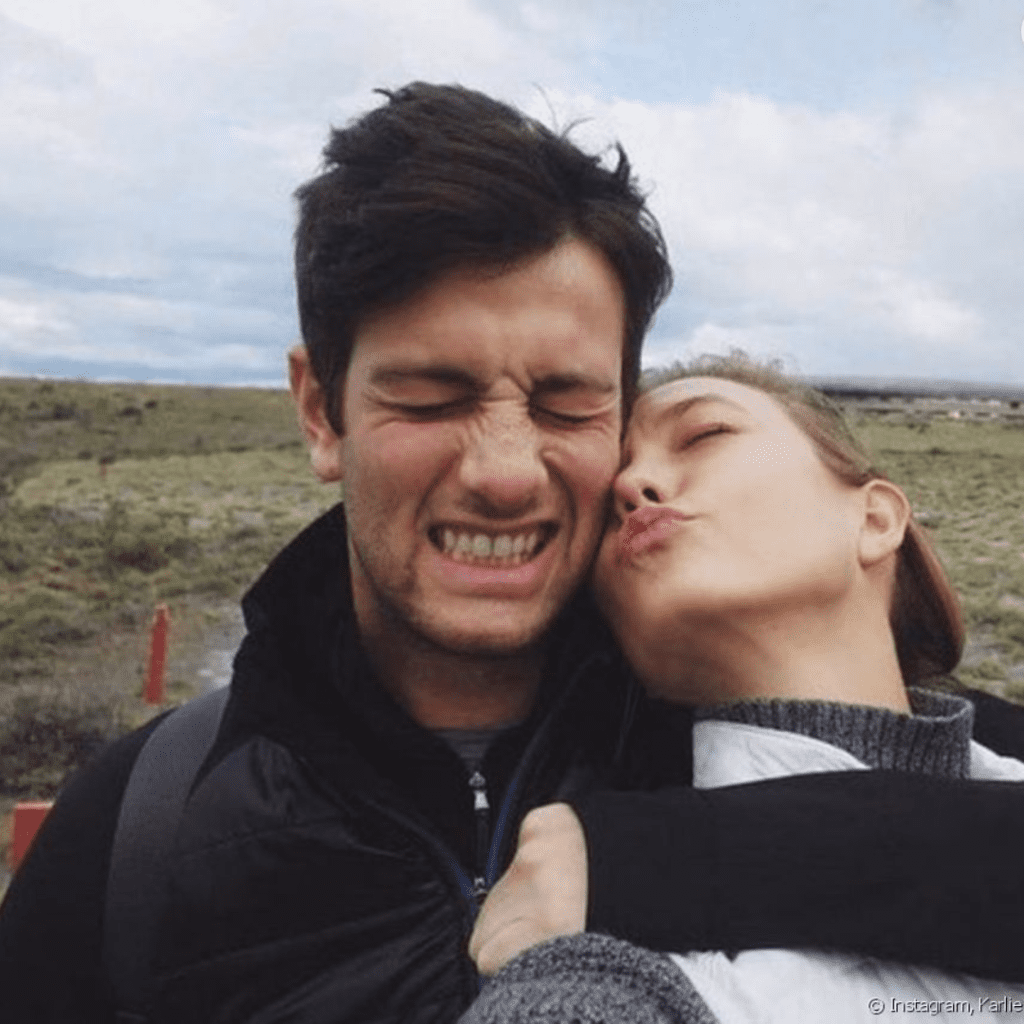 Kloss met her venture capitalist husband through a mutual friend almost a decade ago. After dating for a few years, they finally said "I do" in 2018. In an act of love, Kloss also converted to Kushner's religion, Judaism. The Kushner's Thanksgiving table is definitely star-studded.
Zoe Saldaña and Marco Perego:
Another couple that found love under the New York City lights is Zoe Saldaña and her artist husband Marco Perego. Their romance was more slow burn than a blazing inferno. Their strictly platonic friendship lasted for years before they took the next step.
In the near decade that they've been married, they've had three children together. Their household is certainly special, in more ways than one. They have vowed to raise their children in a "gender-neutral household" and Perego has actually taken Saldaña's surname. Pretty cool if you ask us.
Reese Witherspoon and Jim Toth:
Have you ever been at a bar or a party and an annoying drunk guy just won't leave you alone? That is exactly what happened to Reese Witherspoon while she was attending a friend's party in 2010. Luck was on her side and her savior was just around the corner.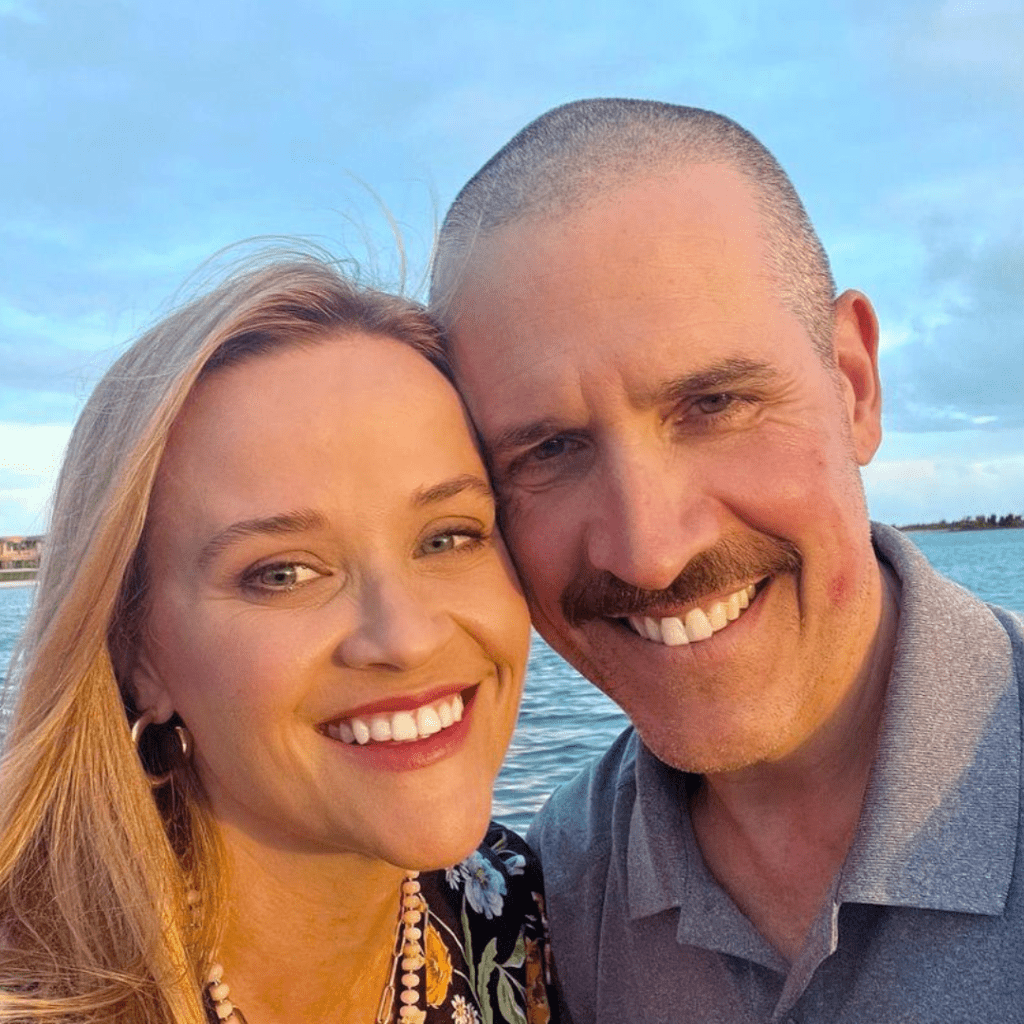 Jim Toth, a talent agent, swooped in and rescued Reese from an awkward situation. The couple jumped headfirst into a thrilling romance, getting married only one year later. In 2012, they added a son to their family, which included two children that Witherspoon had from a previous marriage.
Matthew McConaughey and Camila Alves:
One of Jim Toth's many clients is none other than Southern hunk Matthew McConaughey. McConaughey met his equally gorgeous wife at a bar in Los Angeles. He whipped up his best chat-up lines, which initially failed dismally. But he didn't give up on love so easily.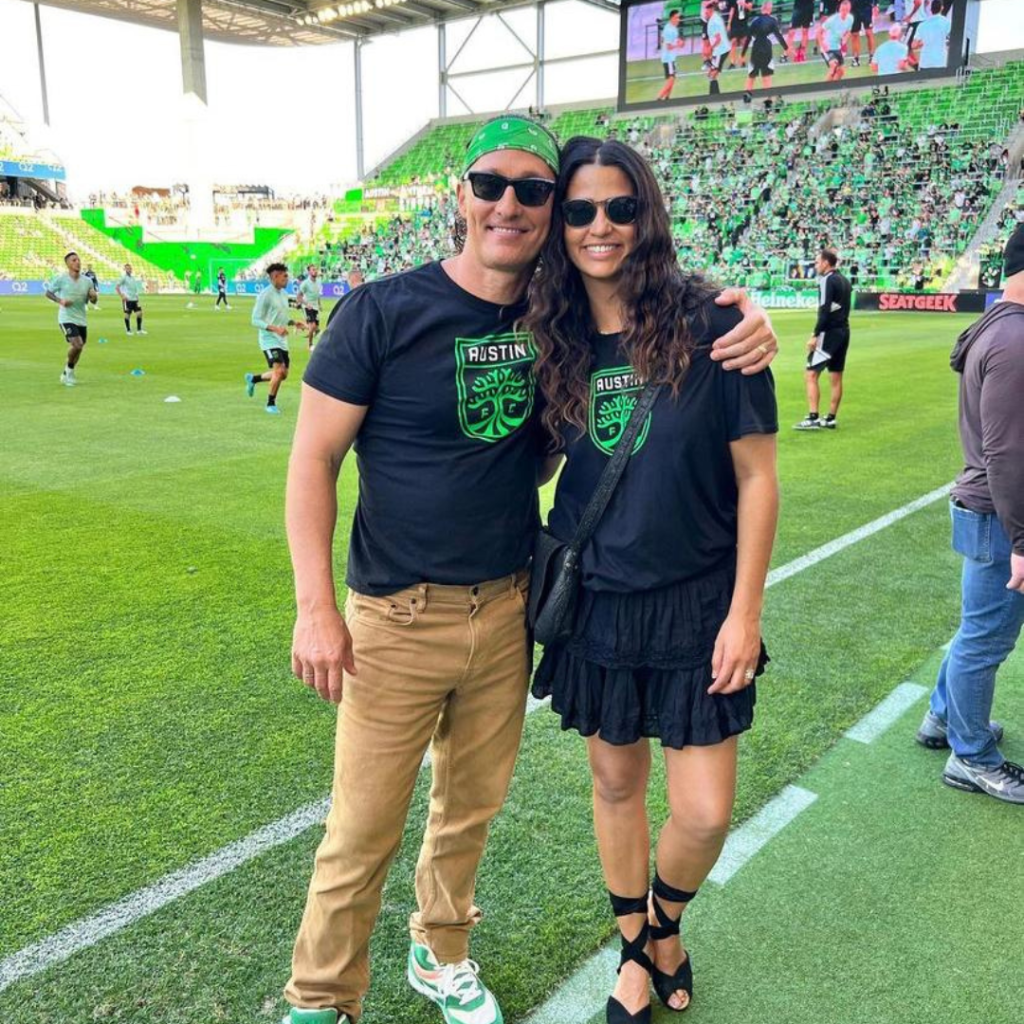 He eventually won the Brazilian model and designer over, and the two now live a charmed life with their three children. It turns out that, sometimes, the annoying drunk guy could be the future love of your life! Love truly is a mystery.
Jon Bon Jovi and Dorothea Hurley:
A soulmate is something that people spend a lifetime searching for. For the lucky few, however, their soulmate comes into their lives sooner than they would expect. That was the case for Jon Bon Jovi and his high school sweetheart, Dorothea Hurley.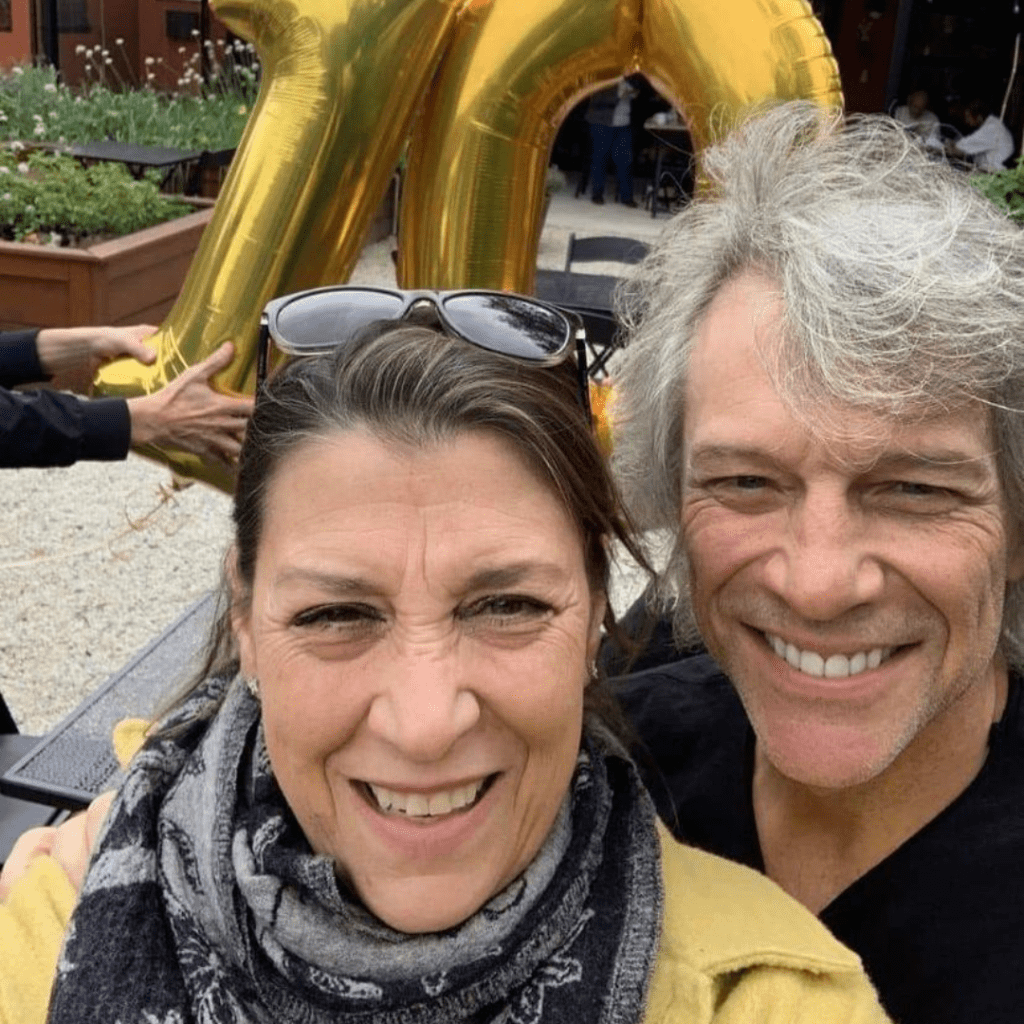 True to his rockstar ways, Jovi and his wife eloped and got married in Las Vegas in 1989. It also seems that we have Mrs. Jovi to thank for the iconic love songs that the star has written throughout the years. They were inspired by her, after all!
Chris O'Donnell and Caroline Fentress:
Sometimes honoring the rules of the "Bro Code" could make you miss out on finding the love of your life. It is a good thing, then, that when Chris O'Donnell first saw his college friend's sister, he threw the "Bro Code" out of the window.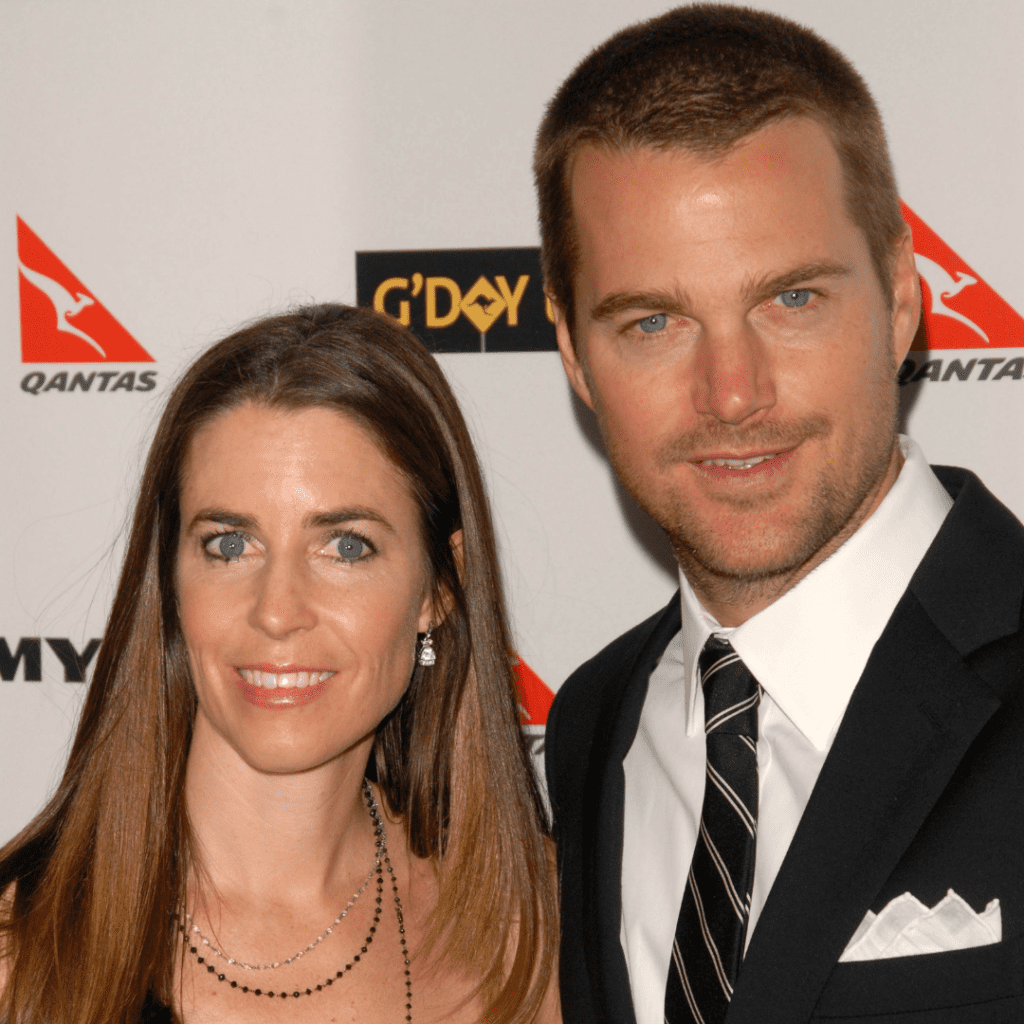 O'Donnell married that woman, Caroline Fentress, in 1997, and the pair has been together since. The character that O'Donnell plays on NCIS: Los Angeles may be a commitment-phobe, but he has certainly managed to remain committed to his wife and five children.
Lake Bell and Scott Campbell:
When actress Lake Bell met her tattoo artist husband, Scott Campbell, he definitely made a mark on her heart…and on her skin. After seven years of being together, he had the honor of being the first person to tattoo the Boston Legal star.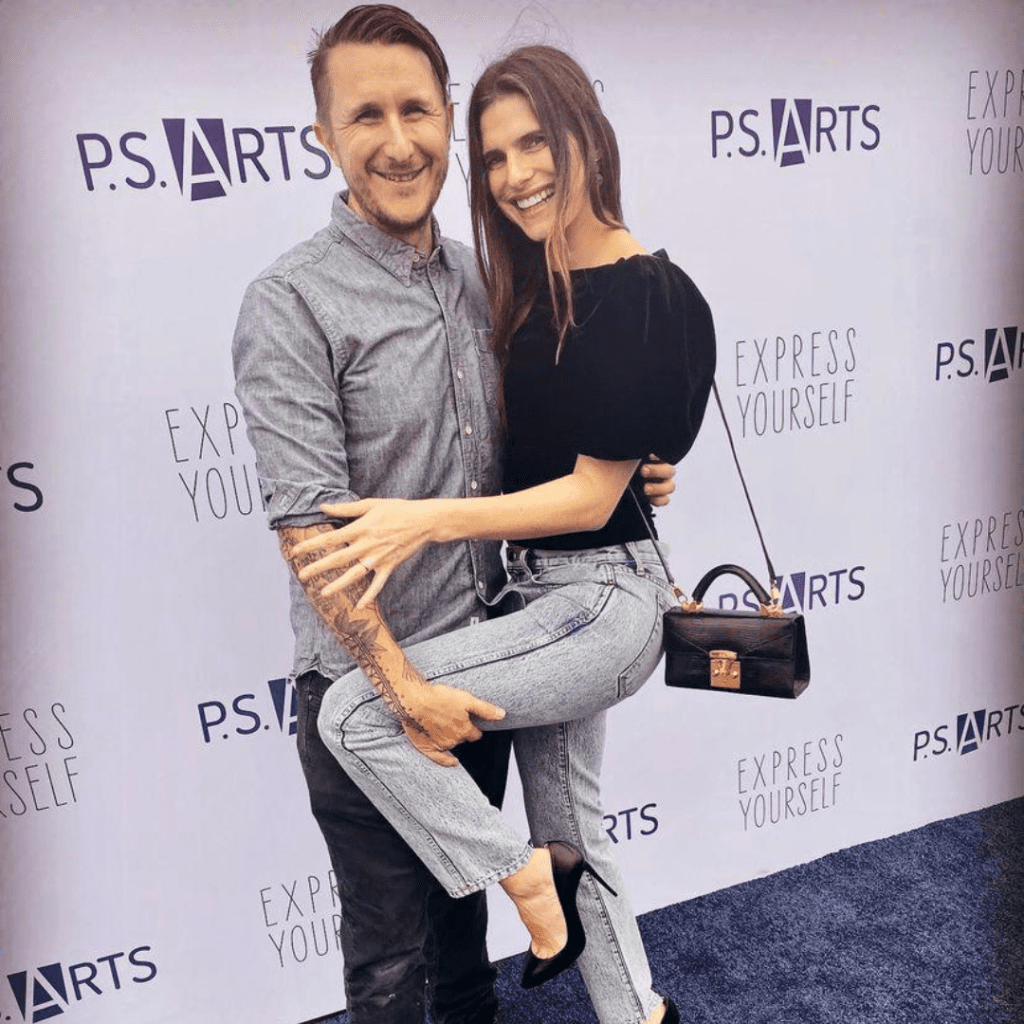 Unfortunately, their relationship wasn't as permanent as their tattoos. They separated in 2020. Campbell now focuses his time on his luxury "grass" company. Campbell and Bell were such aficionados that they grew the herb in their backyard with help from their children. Not the conventional family activity.
Christian Bale and Sibi Blažić:
Christian Bale cemented himself as a Hollywood heartthrob when he took on the role of Batman in the Dark Night trilogy. Sadly, for many swooning fans, Bale is taken. He met his lovely wife through his friend Winona Ryder when Blažić was Ryder's personal assistant.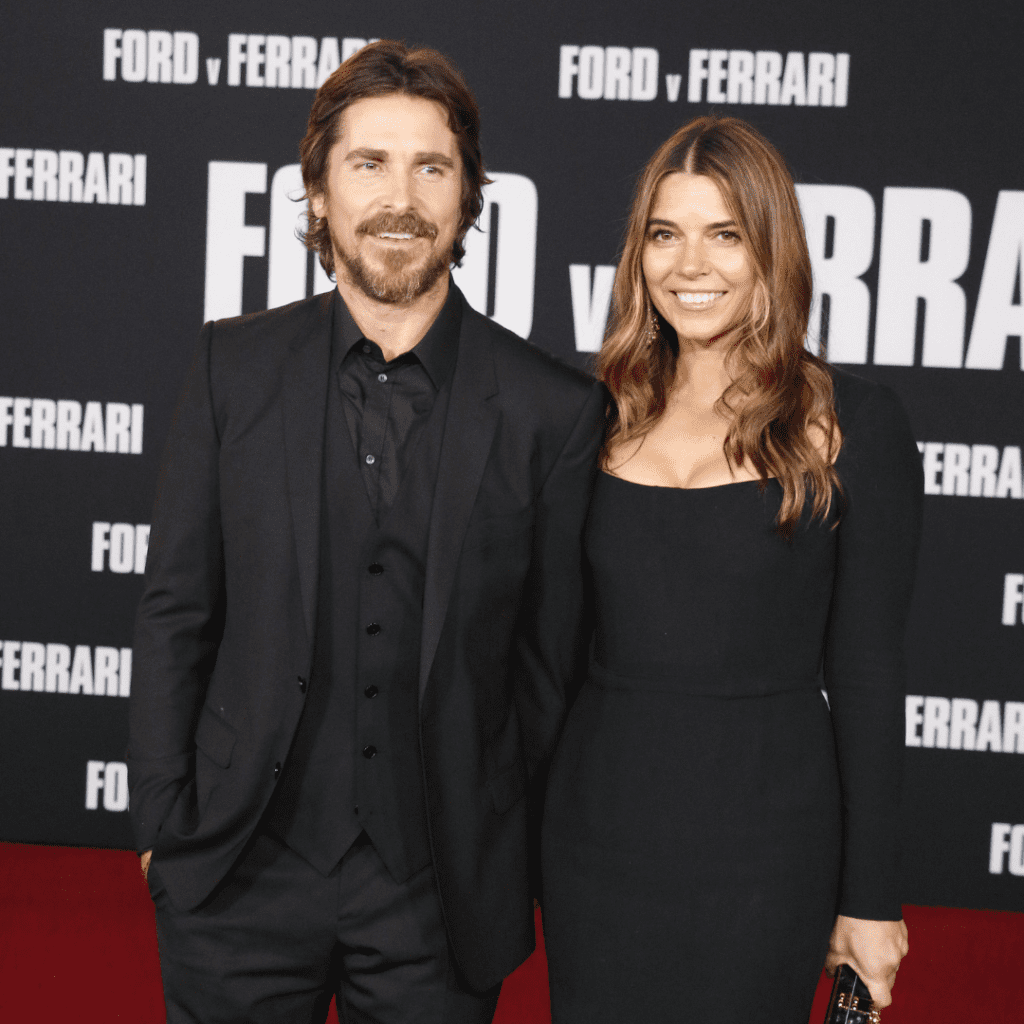 Even though the lovebirds have been married for a dozen happy years, they have managed to remain out of the public eye. Well, as much as you can when you're a megastar. It seems Christian Bale is just as skilled as Bruce Wayne when it comes to keeping things private.
Eva Longoria and Jose Antonio Baston:
Nothing can stand in the way of love, not even pesky details like a husband. When Eva Longoria met her TV executive husband, Jose Antonio Baston, she was already married. Fortunately, years later, fate would work her magic once again.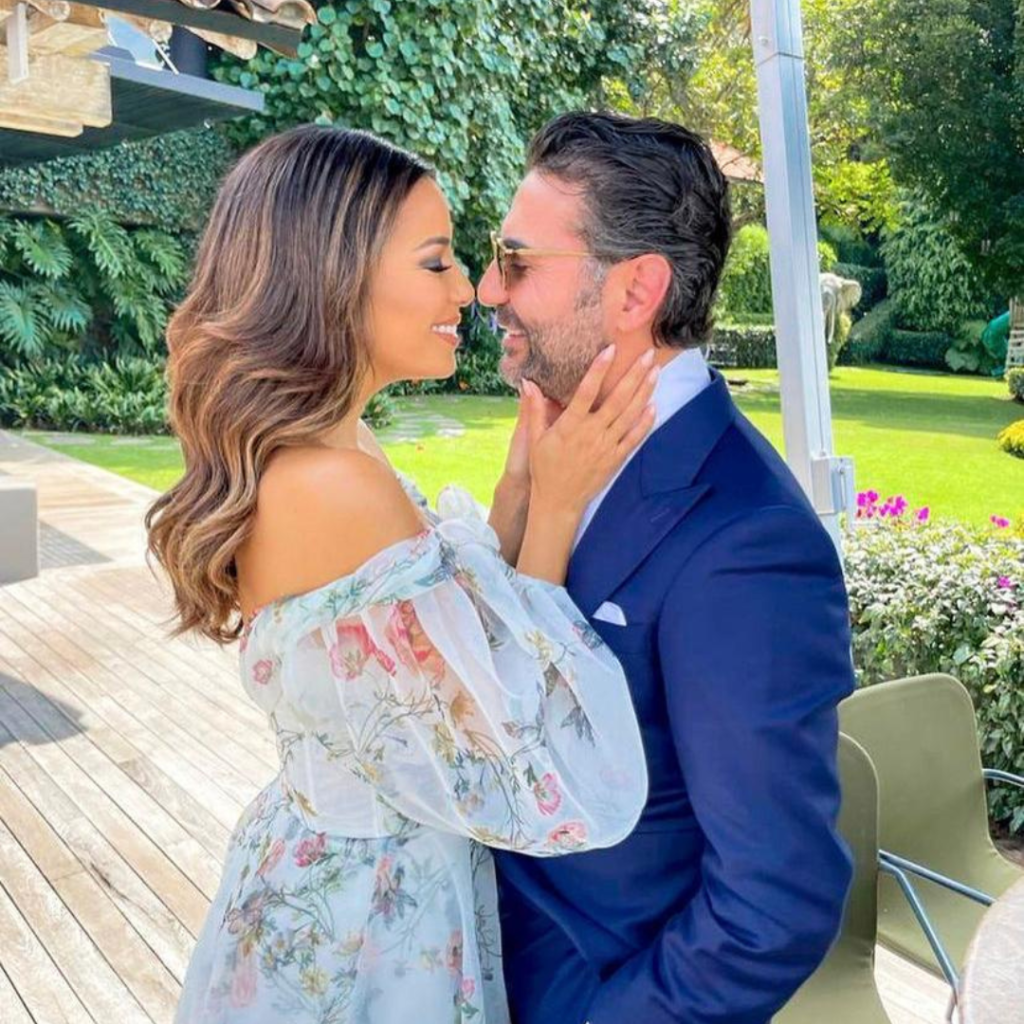 A mutual friend connected the two in 2013. This time, the timing was perfect. Both of them were single and ready to date. They got married two years later and the rest, as they say, is history. Cupid's bow never misses!
Jennifer Lawrence and Cooke Maroney:
Jennifer Lawrence set fans' hearts ablaze when she played the role of Katniss Everdeen in the cult classic film series, The Hunger Games. Artist Cooke Maroney also felt a spark when he a friend introduced him to the actress in 2018.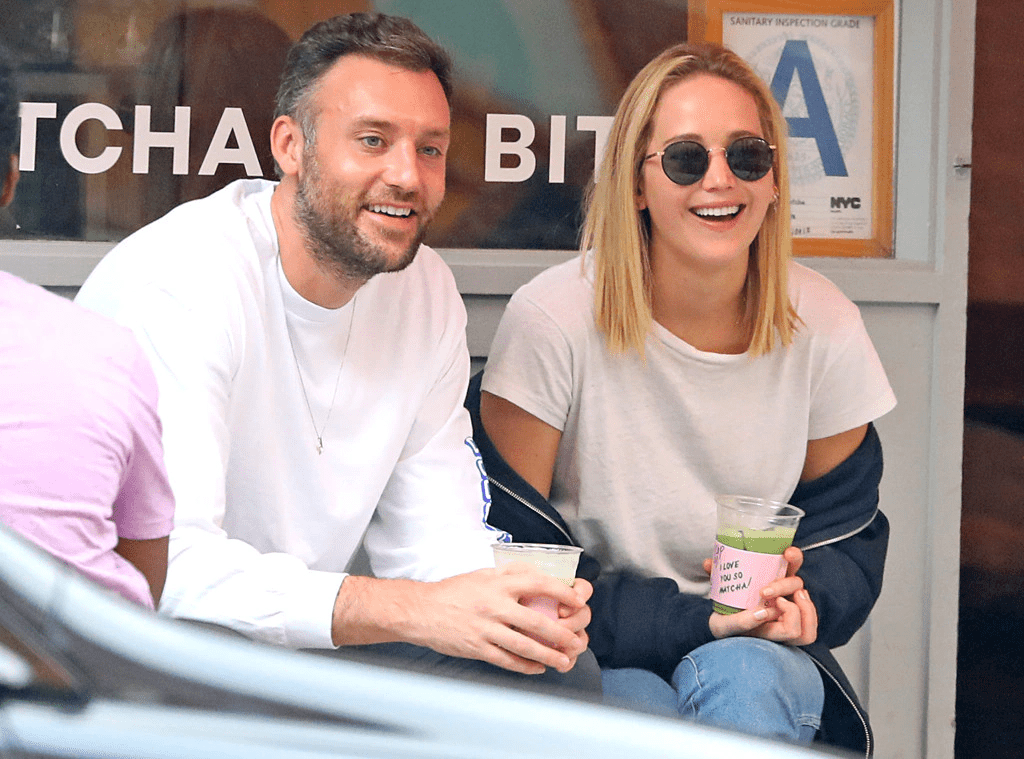 Lawrence and Maroney didn't wait and got married just one year after they met. And their happiness continued as the have since had their first child together. If they are ever in need of a babysitter, we volunteer as tribute!
Margot Robbie and Tom Ackerley:
Margot Robbie was so convincing in her role as Harley Quinn in the 2016 movie, Suicide Squad, that it is difficult to fathom that she is in love with anyone other than The Joker. Turns out that in her personal life, Robbie prefers a romance that is not quite as crazy or dangerous.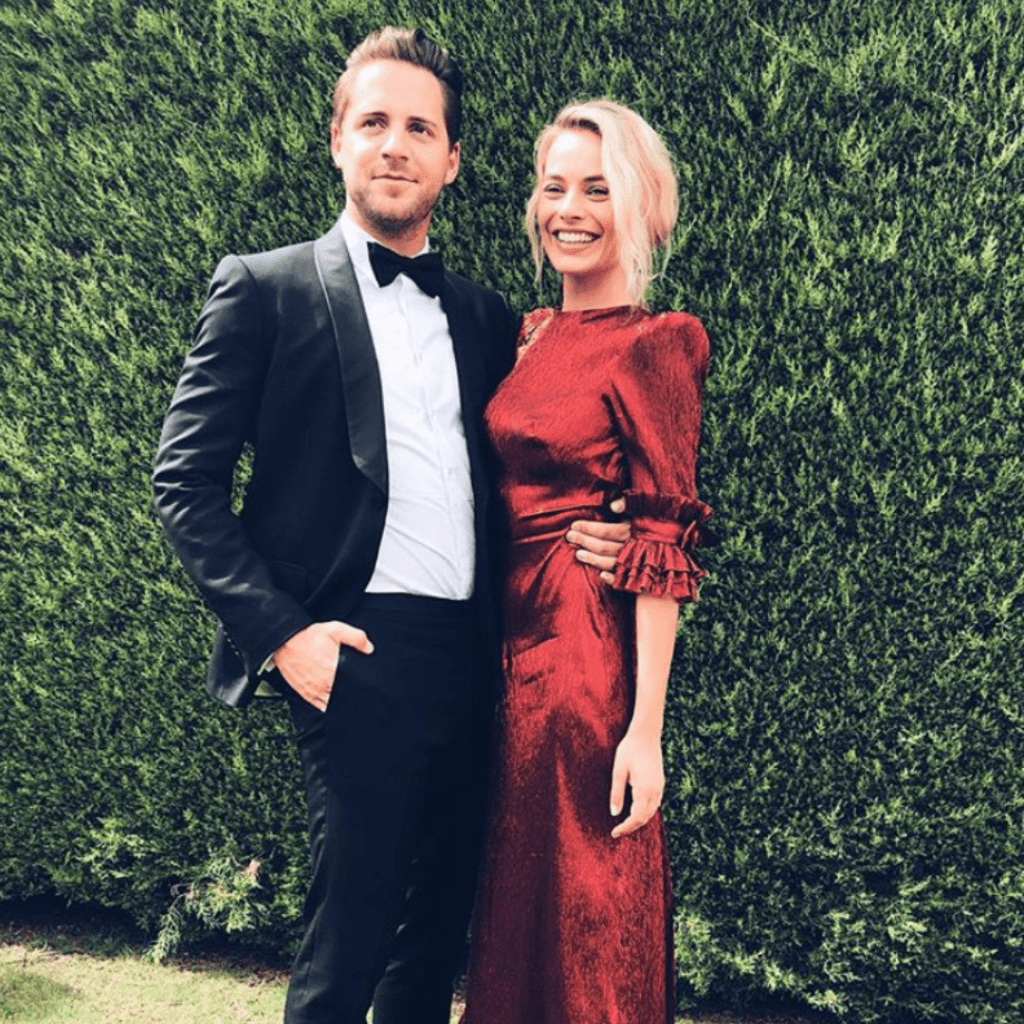 Robbie met her filmmaker husband, Tom Ackerley, in 2014 while working on the film Suite Française. The pair were friends, and even roommates, for a while before they decided that they would like to be more than that. It's now been eight years and their love is still strong.
Julia Roberts and Danny Moder:
Julia Roberts has achieved many things in this life. She has countless accolades and has played many iconic roles. The best role she has ever played, according to her, is being Danny Moder's wife. And now, she is also a mother to their three children.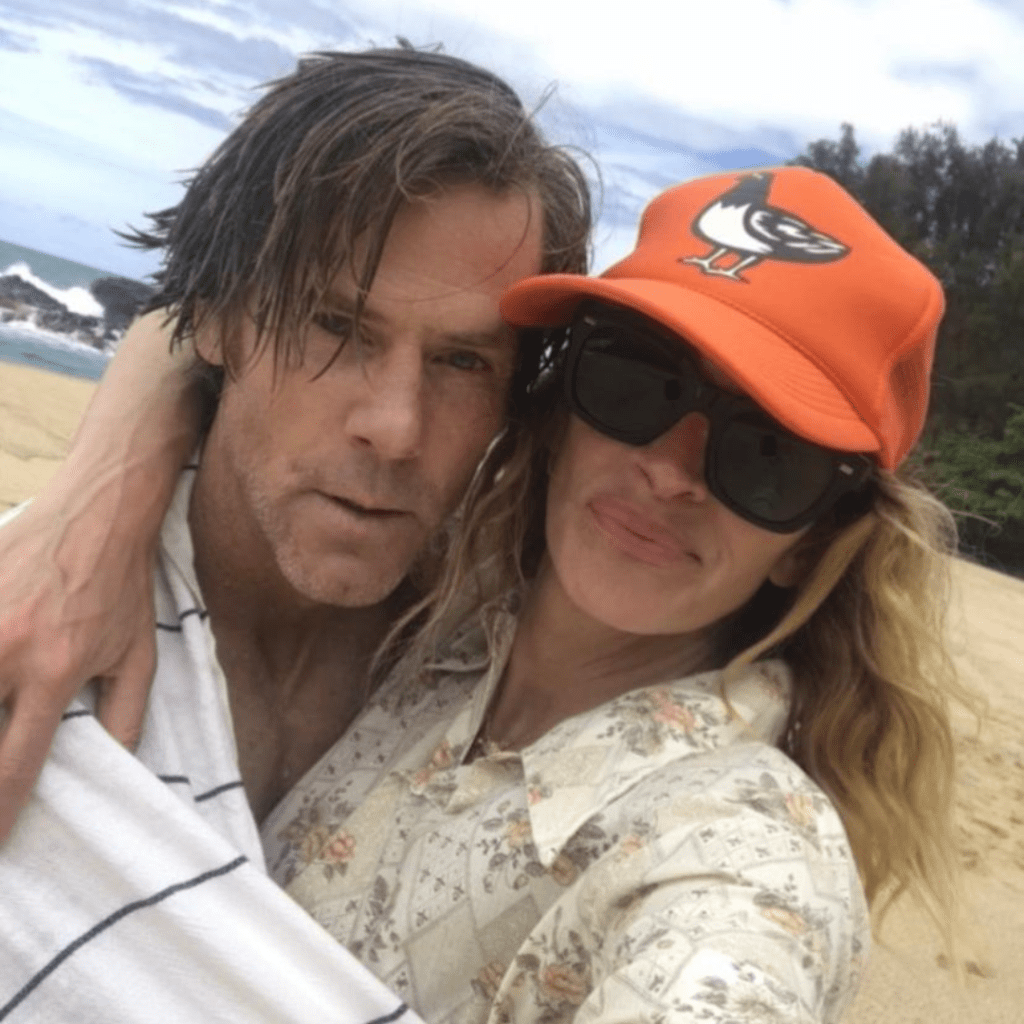 Moder, who is a cameraman, and Julia have not always had it easy. When they met in 2000, they were both in a relationship, and Moder was actually married. His divorce was finalized two years later and the two fated lovers were finally able to be together.
Jon Stewart and Tracey McShane:
If you are one of the many people who refuse to go on blind dates, then this next story may change your mind. Jon Stewart met his wife, Tracey McShane when he was set up on a blind date by a production assistant.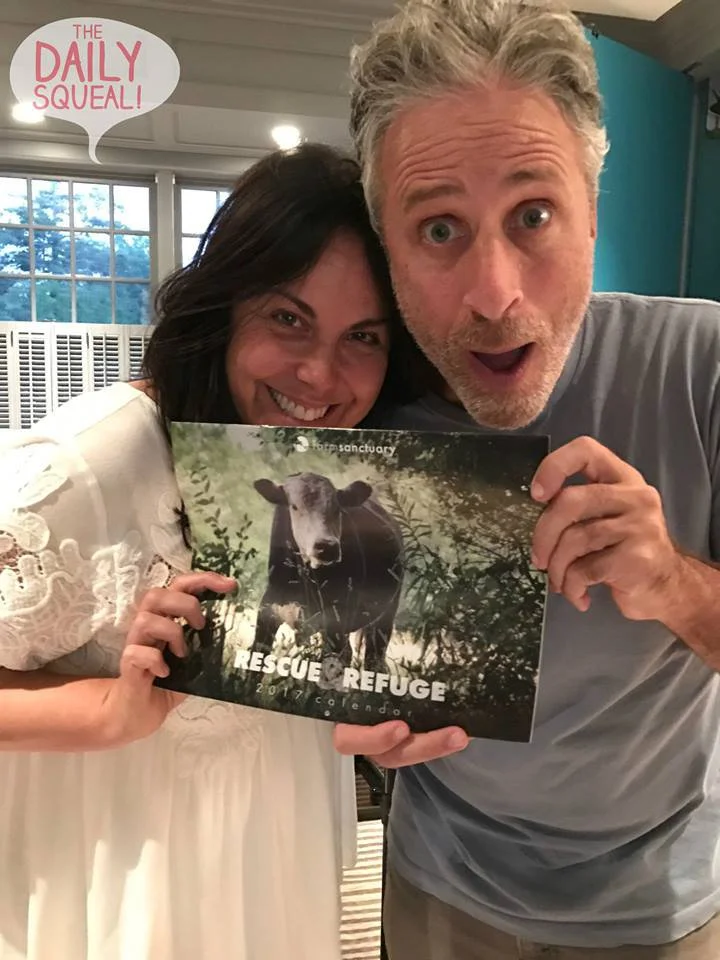 On the face of it, the pair do not really have a lot in common. He is a former Daily Show host, and she was a veterinary technician. Despite this, they fell in love and have been married since 2000. This was probably the world's most successful blind date.
Aaron Paul and Lauren Parsekian:
Music is a great equalizer. With some songs, people can shed their identities and just enjoy the beat. That is how Aaron Paul met his wife, Lauren Parsekian. They first met at the Coachella music festival in 2009. In 2011 Aaron popped the question in the most romantic city on earth; Paris.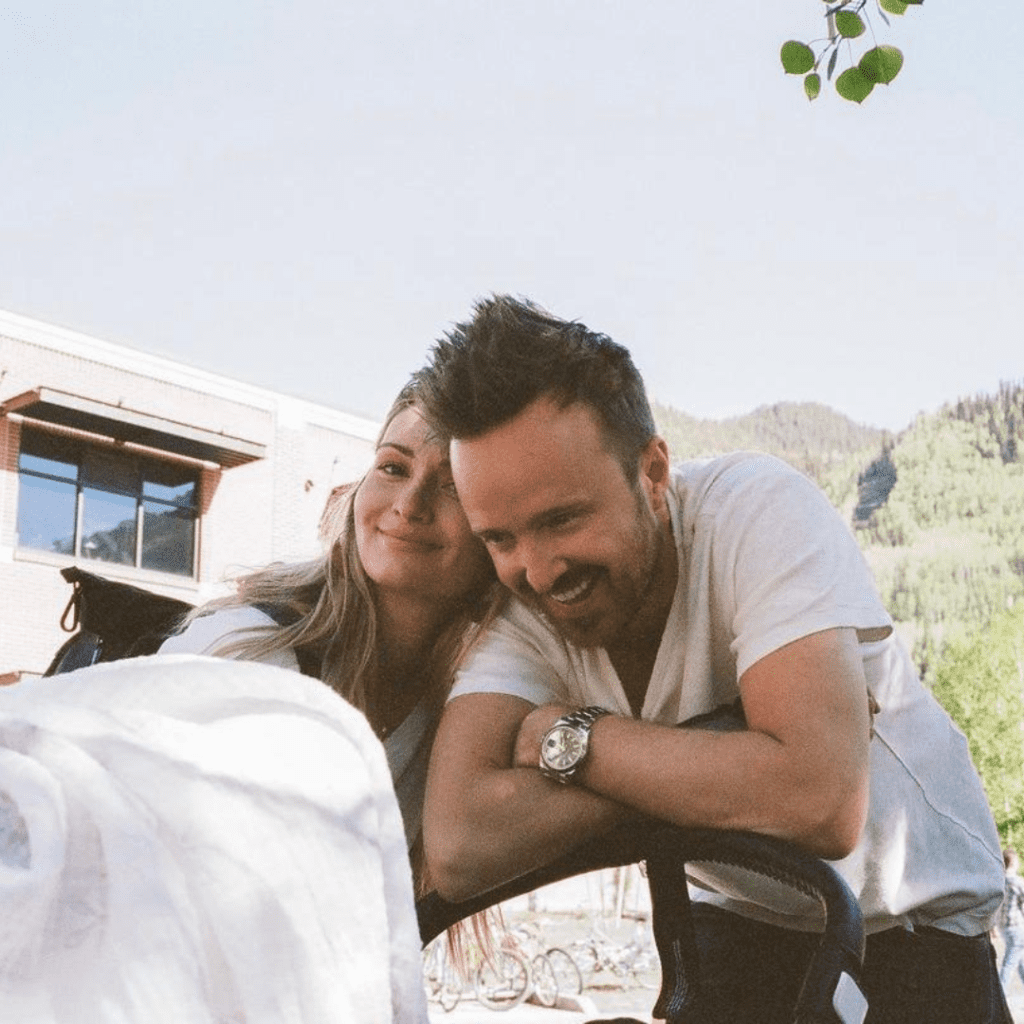 The Breaking Bad actor married his sweetheart in 2013. The cherry on top of their love story came five years later when they welcomed their baby girl, Story Annabelle Paul. In 2022, Story became an older sister. Life has been good for the Pauls.
Terry Crews and Rebecca King:
Rebecca King met Terry Crews when they were both studying at Western Michigan University. Back then, she could have never guessed that he would become the famous actor and renowned America's Got Talent host that he is today. In fact, he had a different life planned out…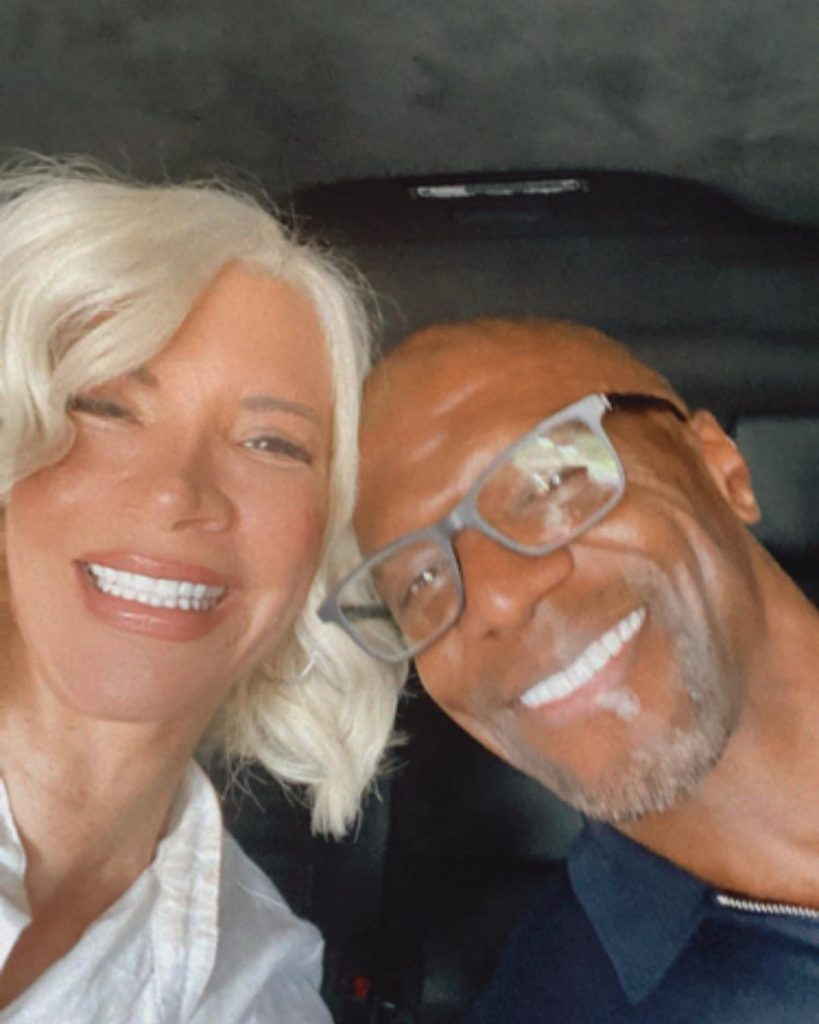 Terry Crews, and his bouncing pecs, were initially headed straight for the NFL, but he eventually decided against professional football. King and Crews got married in 1990 and she's been there for him with every career change. Good thing she did because she now has a happy family of seven to show for it.
George Clooney and Amal Alamuddin:
George Clooney managed to live until 53 as Hollywood's most eligible bachelor before Amal Alamuddin swept him off of his feet in 2013. If any woman was going to woo Mr. Clooney, it was always going to be one as impressive as Alamuddin.
Alamuddin is an Oxford-educated international human rights lawyer. She has represented clients at the International Criminal Court and is an advocate for the rights of women in some of the world's most dangerous places. We told you she is impressive!
Kelsey Grammar and Kayte Walsh:
Kelsey Grammar and Kayte Walsh's romance story started 36,000 feet in the air. The Frasier star first laid eyes on Walsh during an LA to London flight. She was an air hostess at the time, but just a few years later she became his wife.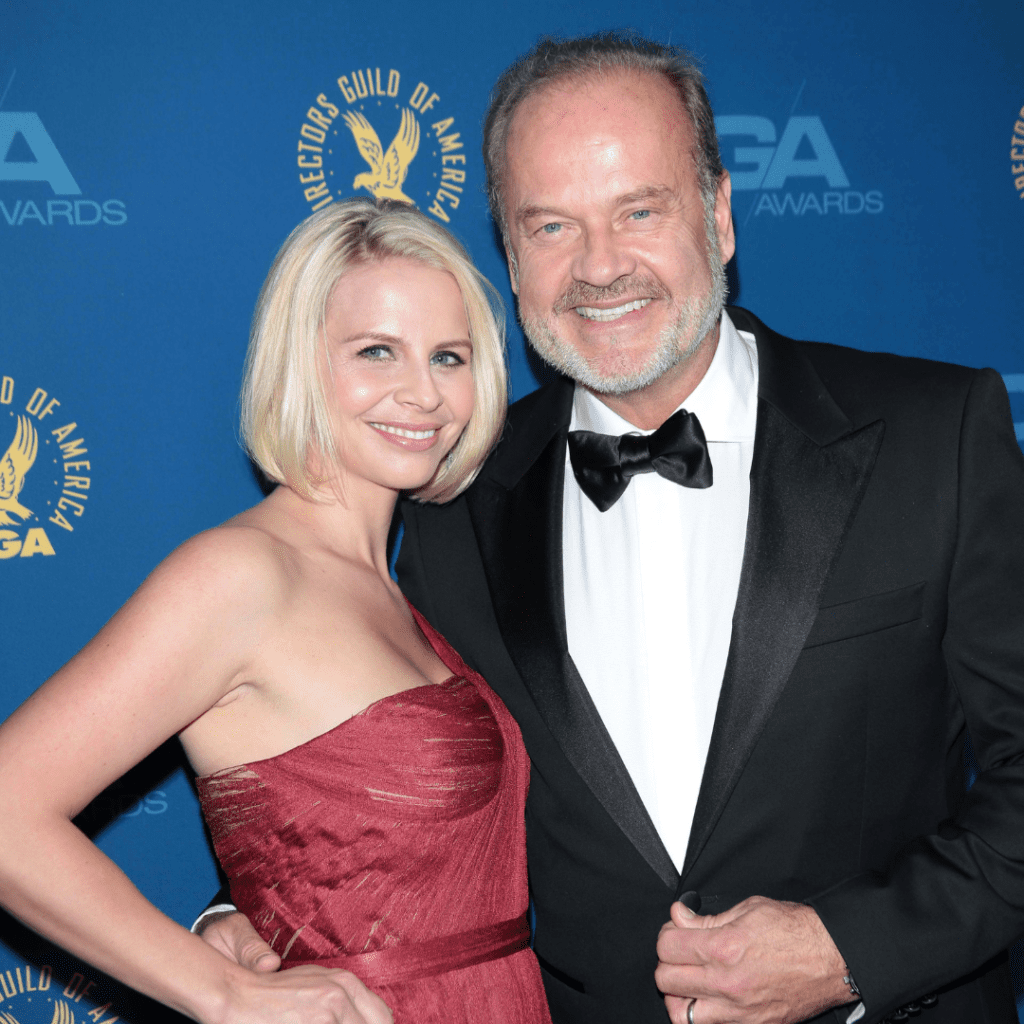 Of course, before they could tie the knot, Grammar had to deal with the pesky business of divorcing his then-wife Camille Grammar. After a $30 million divorce settlement, Grammar was free to go on and start a new life with his British beloved.
Marcia Cross and Tom Mahoney:
One day in 2004, Desperate Housewives star Marcia Cross locked eyes with Tom Mahoney over roses and peonies. Cross and Mahoney were in a flower shop when they first met. Shortly thereafter, they made their union official and later went on to have twin girls.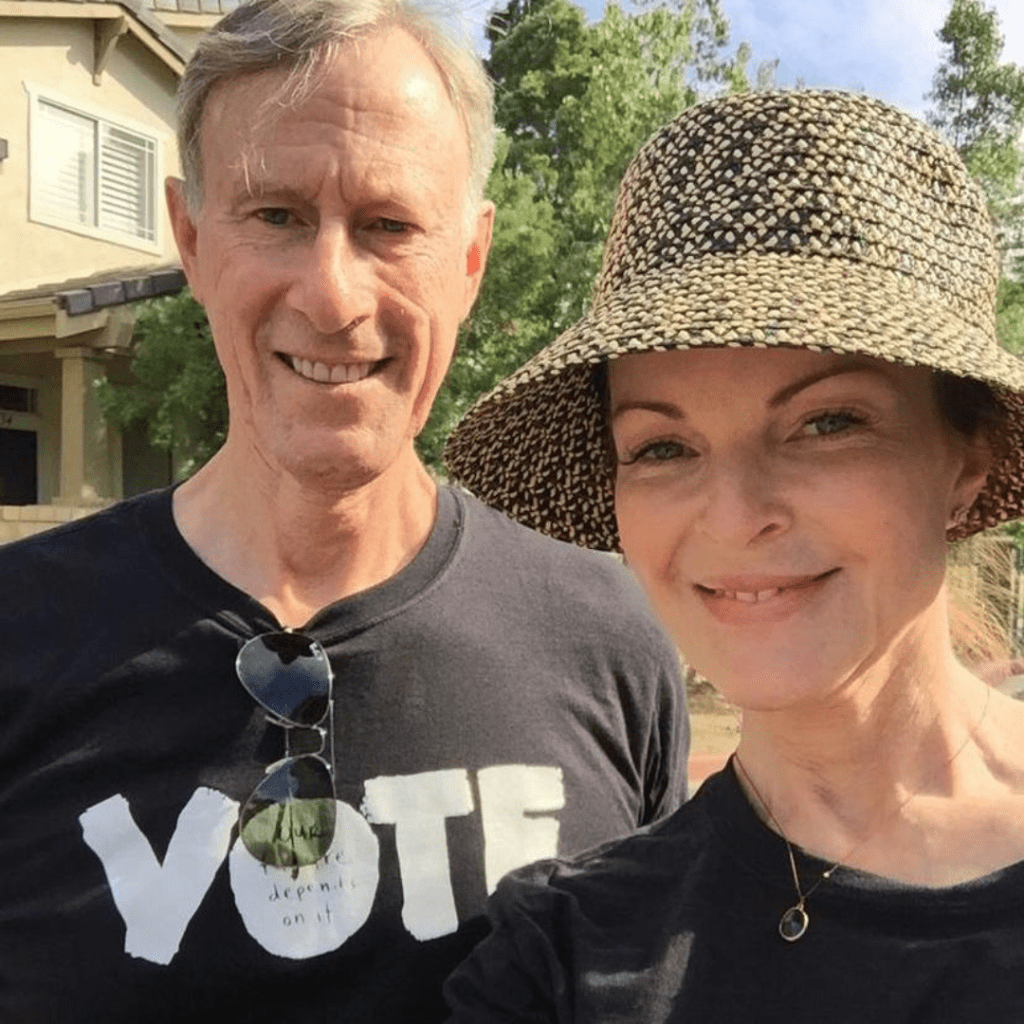 Life dealt some heavy blows to the couple. Eight years after Mahoney was diagnosed with throat cancer, Cross found out that she had anal cancer. It is believed that the same type of HPV led to both of their cancers. Thankfully, they are now in remission.
Vince Vaughn and Kyla Weber:
Sometimes life imitates art, and that may have been the case for actor Vince Vaughn. In 2005, Vince acted in the movie Wedding Crashers, which is about two bachelors who hook up with women at weddings. That is exactly how Vaughn met his real estate agent wife, Kyla Weber.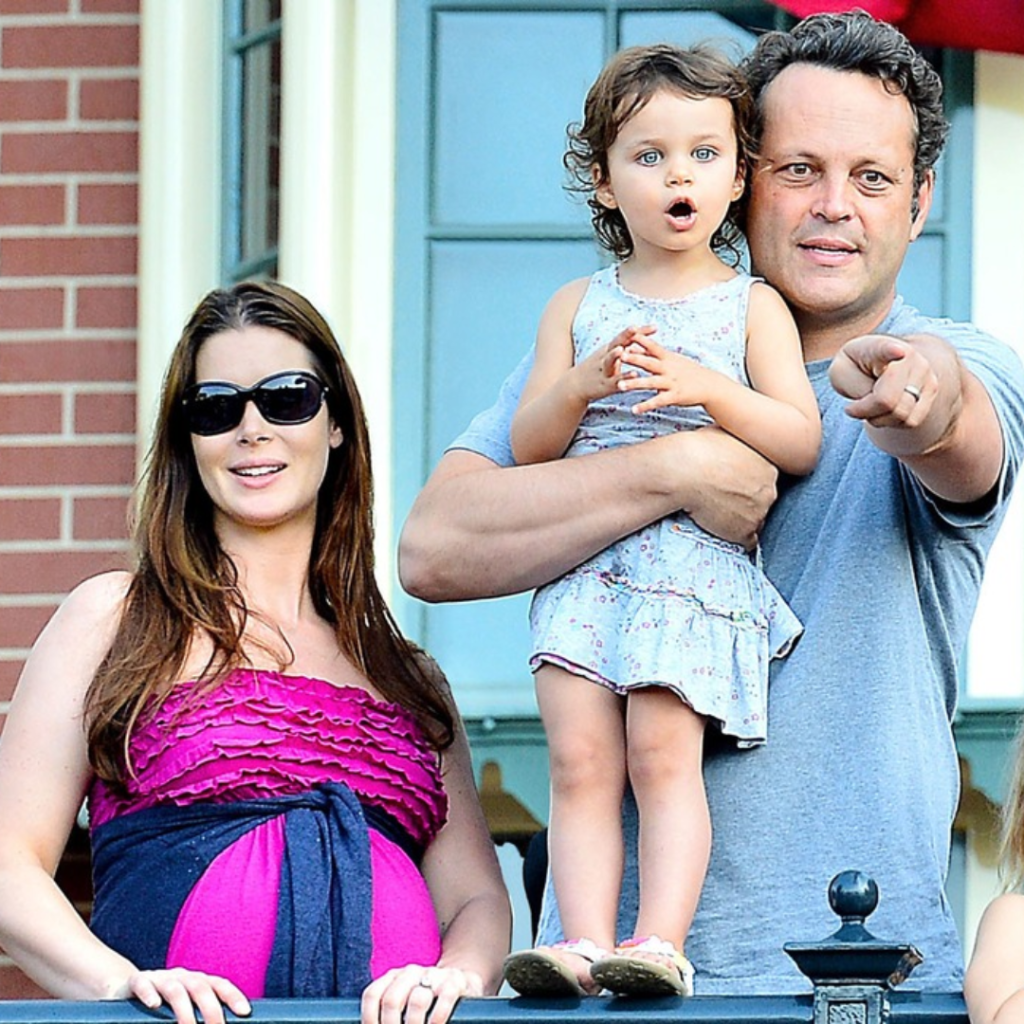 Weber and Vaughn met at a wedding, where a mutual friend introduced the two. They had their own wedding in 2010 and now live a happy life with their two children. Hopefully, they don't imitate another Vince Vaughn movie; The Break-Up.
Gal Gadot and Jaron Varsano:
It takes a free-spirited soul to attend a desert yoga festival. So, when Gal Gadot met Jaron Varsano at one such event, she found a kindred spirit. By the second date, Jaron was so enamored that he vowed to pop the question within two years.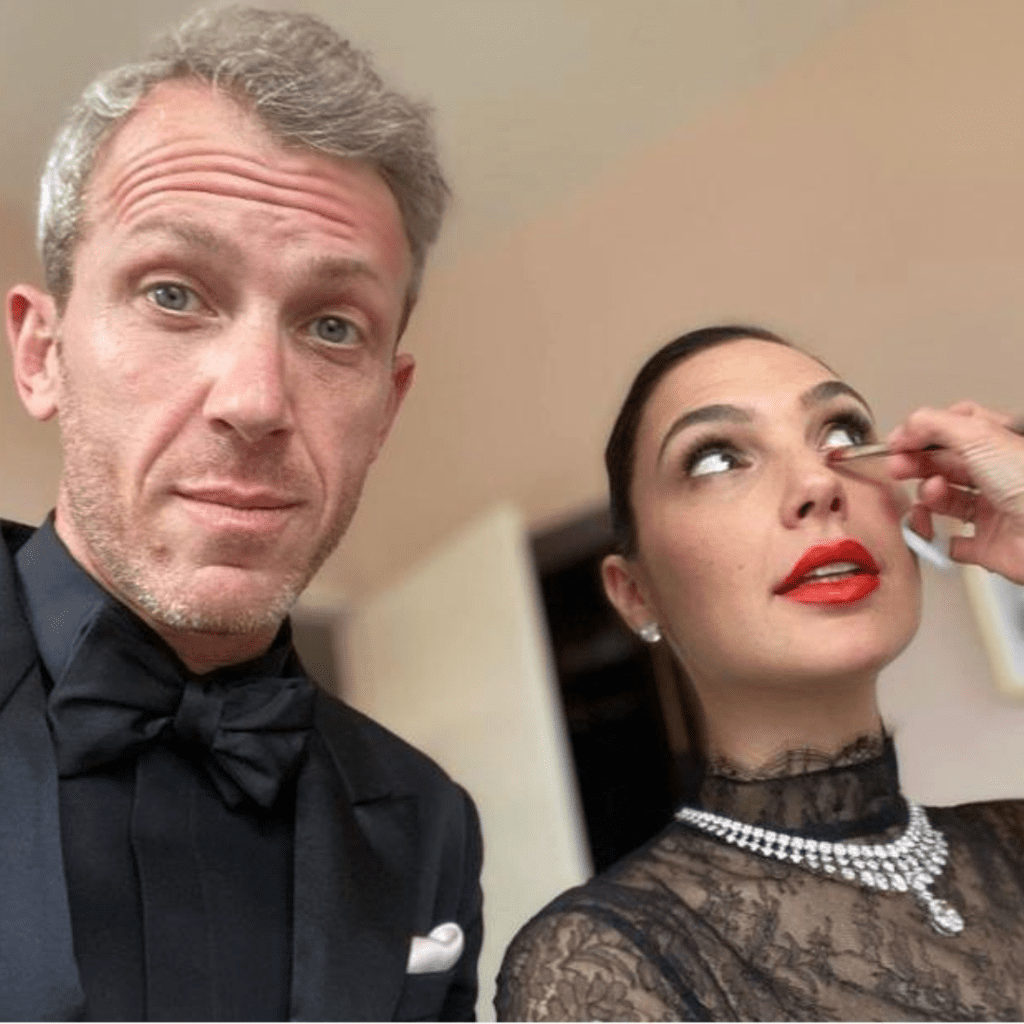 True to his word, two years after they met, he went down on one knee and asked that all-important question. The real estate mogul and Wonder Woman star have now been married for 14 years and have three mini-Wonder girls.
Anne Hathaway and Adam Shulman:
As soon as Anne Hathaway laid eyes on Adam Shulman, she told her friend "I'm going to marry that man." The Devil Wears Prada actress met Shulman, a jewelry designer, at the Palm Springs Festival in 2008. Four years later, Anne made good on her promise.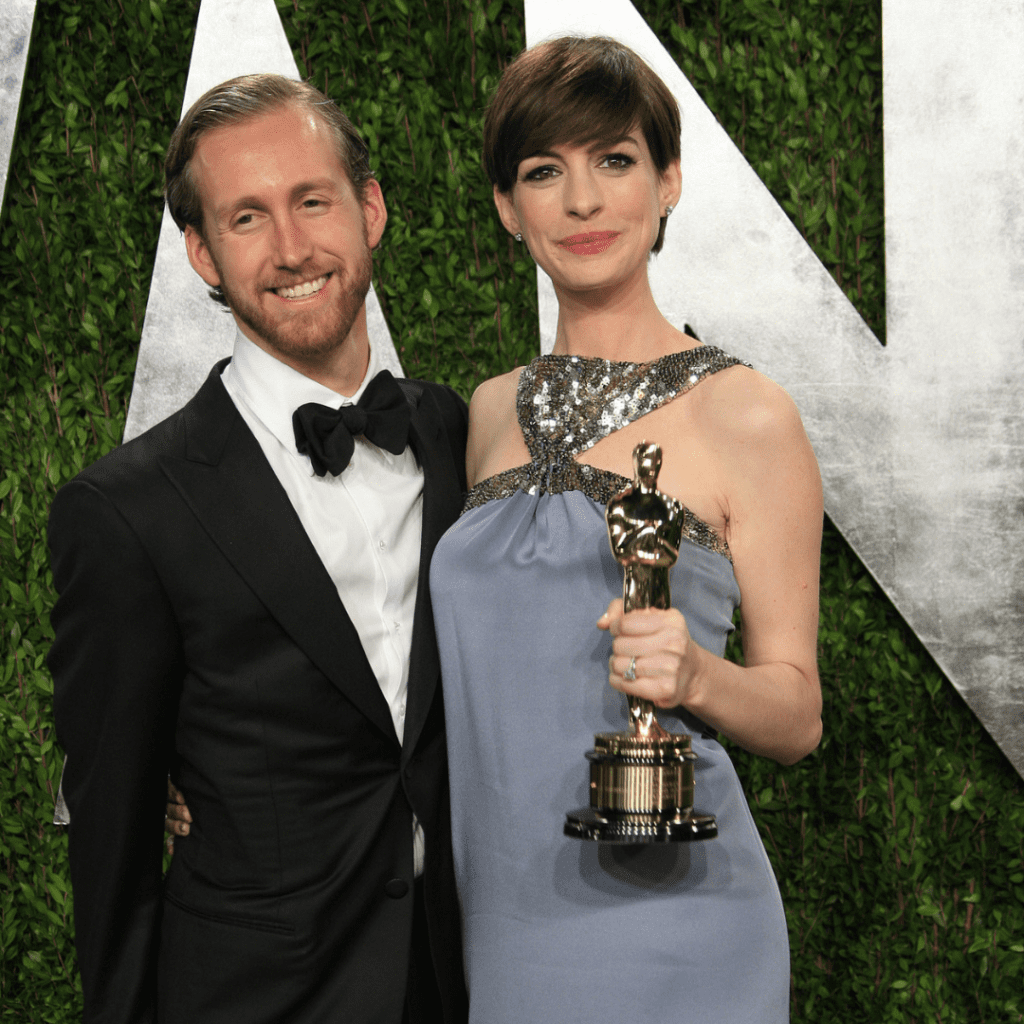 The couple got married in 2012. In a beautiful act of selflessness, they decided to sell their wedding photograph and donate all the proceeds to Freedom to Marry, a group that advocates for same-sex marriage. No wonder Anne Hathaway is so beloved in Hollywood.
Paul Rudd and Julie Yaeger:
Catching the eye of someone named People's Sexiest Man Alive might not be the easiest thing to do. However, when Paul Rudd met Julie Yaeger while she was working at a PR office in New York, she certainly turned his head.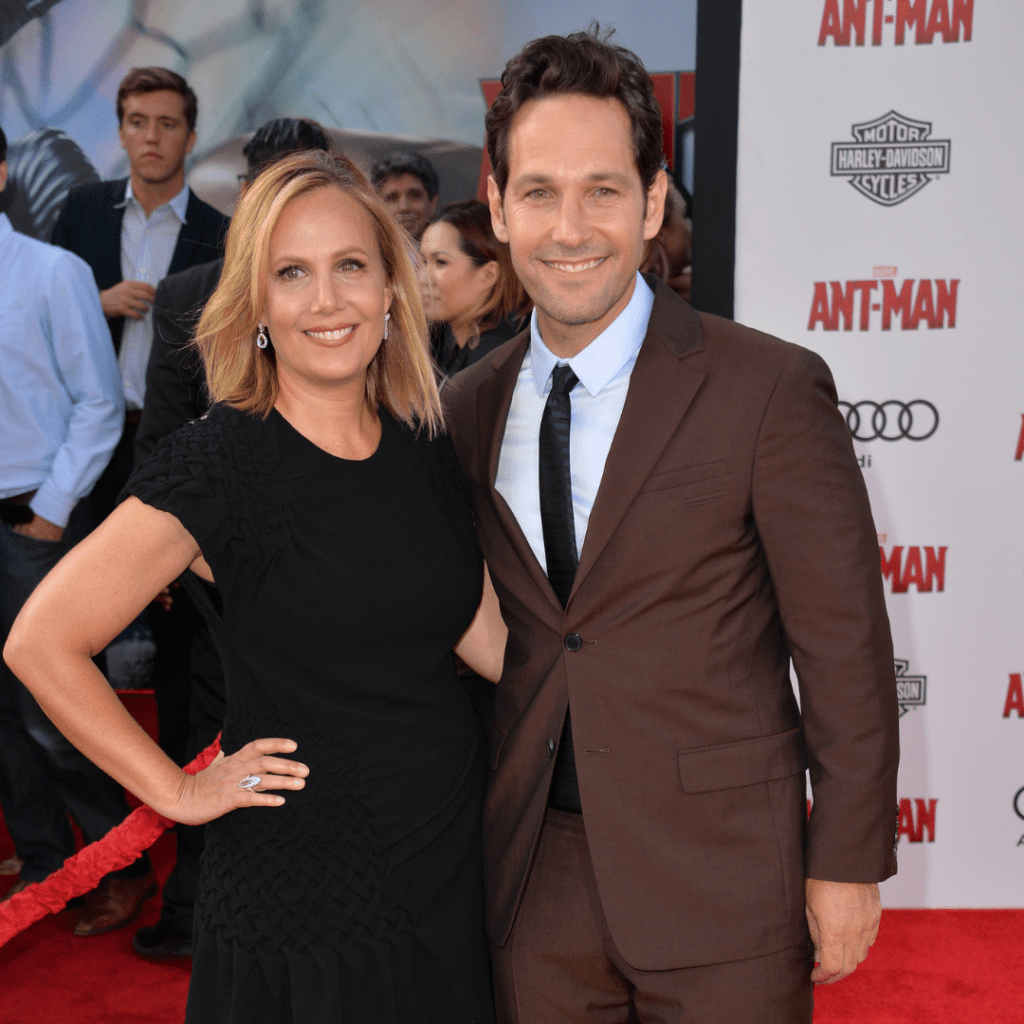 At the time of their meeting, Rudd's career was picking up steam. He had just gotten his breakout role in the hit film Clueless and needed a new publicist. That is how he found himself walking into that PR office that day.
Amy Schumer and Chris Fischer:
Amy Schumer and Chris Fischer's home is guaranteed to always be filled with laughter and good food — the perfect recipe for a happy home. Schumer, a comedian, and Chris, a successful chef, met when Fischer's sister worked as Schumer's personal assistant.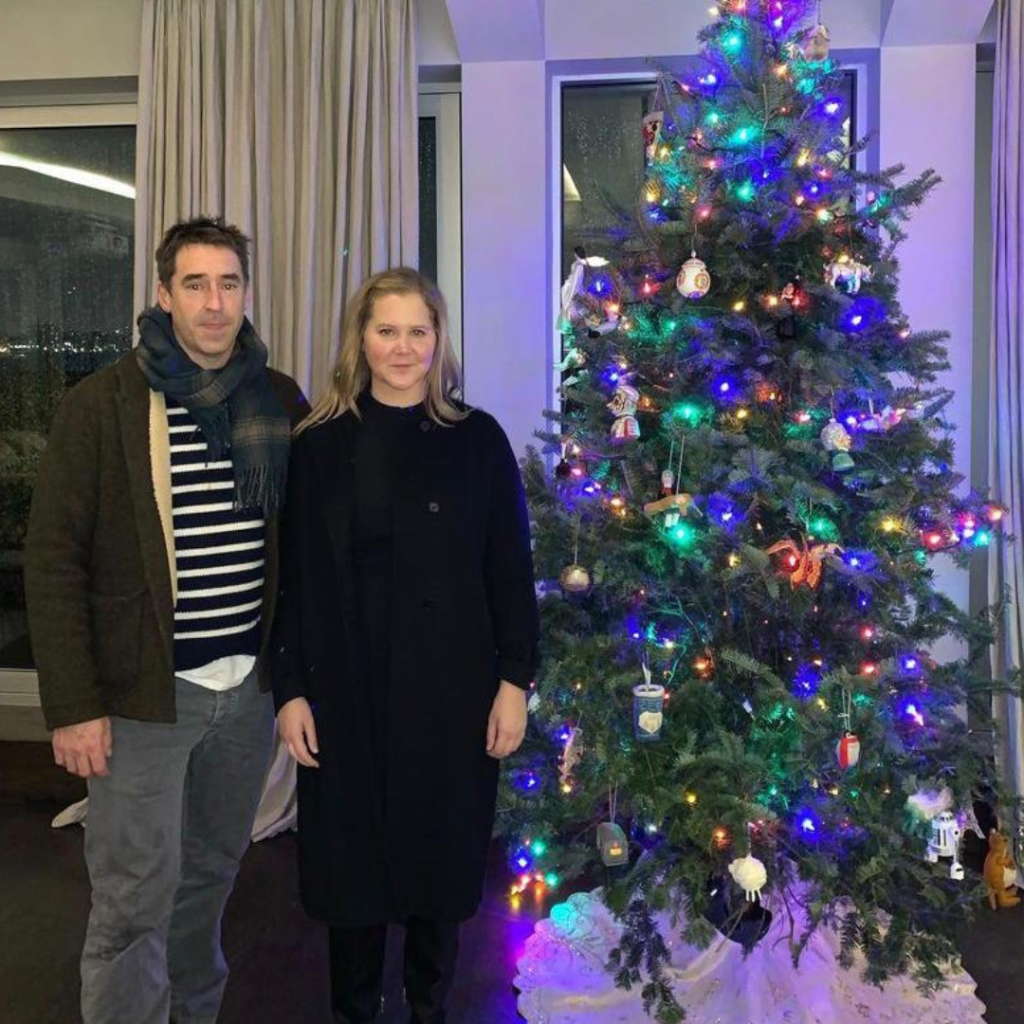 Fischer and Schumer enjoyed a whirlwind romance before they married in 2018. They welcomed their son in 2019. The couple did try, unsuccessfully, to have a second child via IVF. These days they are enjoying life with their one son, Gene.
Kevin Jonas and Danielle Deleasa:
In 2007, Kevin Jonas found love in paradise. While on vacation in the Bahamas, he met Danielle Deleasa, a hairdresser. After the two got to chatting, they found out that they were actually both from New Jersey, but they had not crossed paths until that summer.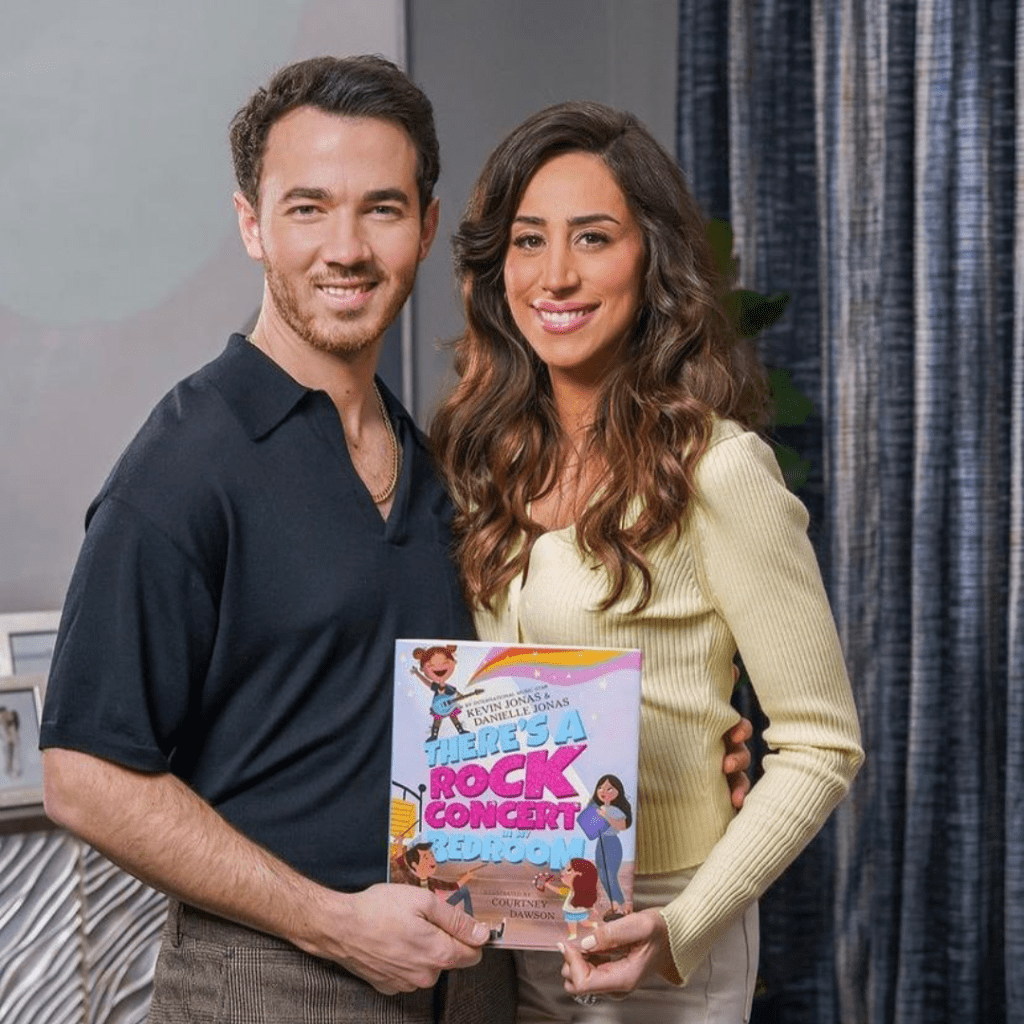 When the holiday was over, Jonas knew that he had to see his girl again. He got Deleasa's number from her sister. After some cyberstalking, he found out when Deleasa would be back in the States. His persistence worked because they have now been married for 13 years.
Julianna Margulies and Keith Lieberthal:
Actress Julianna Margulies may have played an attorney in the hit show The Good Wife, but her husband Keith Lieberthal is the real deal. Margulies met Lieberthal when they both attended a mutual friend's dinner. They tied the knot in 2008.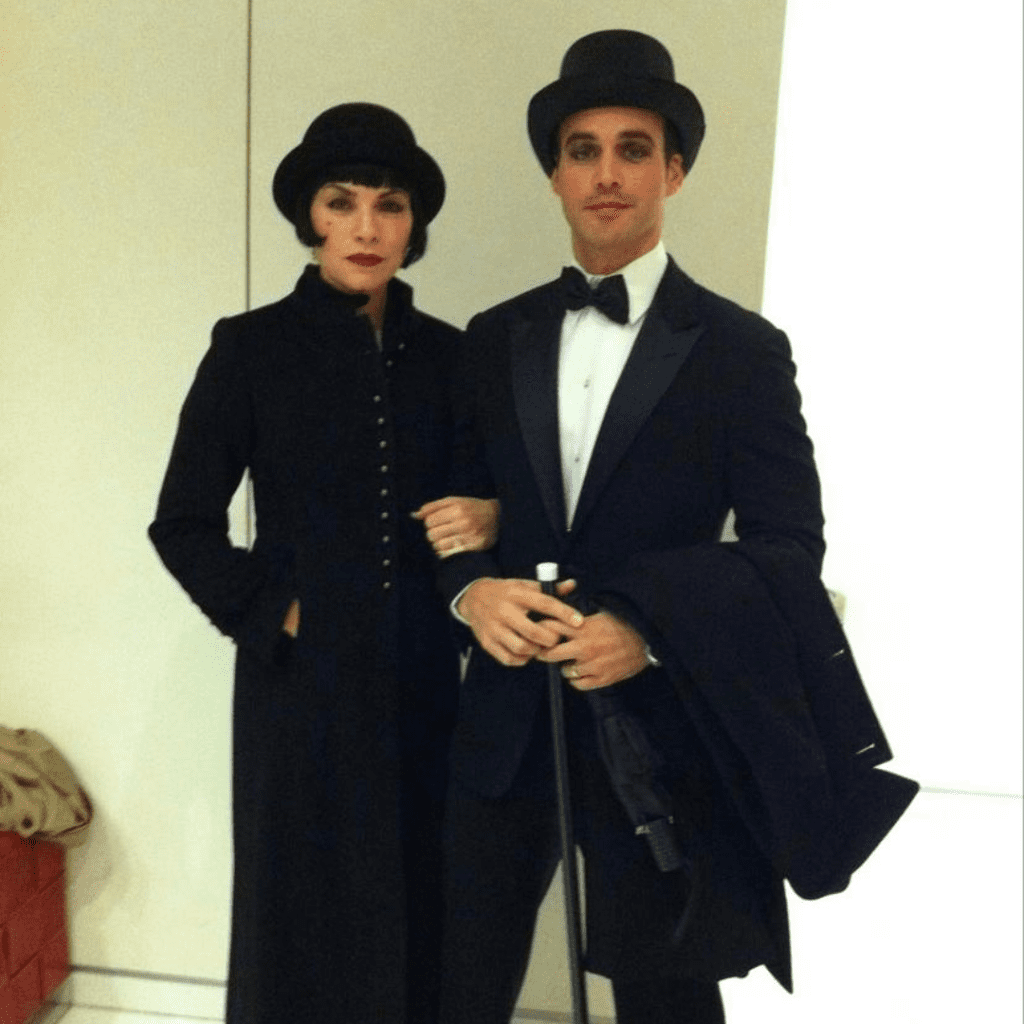 Lieberthal's day job may be in law, but his piercing blue eyes would be quite at home on the cover of any magazine. Margulies and her hunky husband now live in Manhattan with their 14-year-old son. Their son has definitely won the genetic lottery!
Seth Meyers and Alexi Ashe:
It was love at first sight for Seth Meyers when he met his now-wife Alexi Ashe at a wedding. When they met, Ashe was an Assistant District Attorney in Brooklyn, but she is now an advocate for victims of gender-based violence.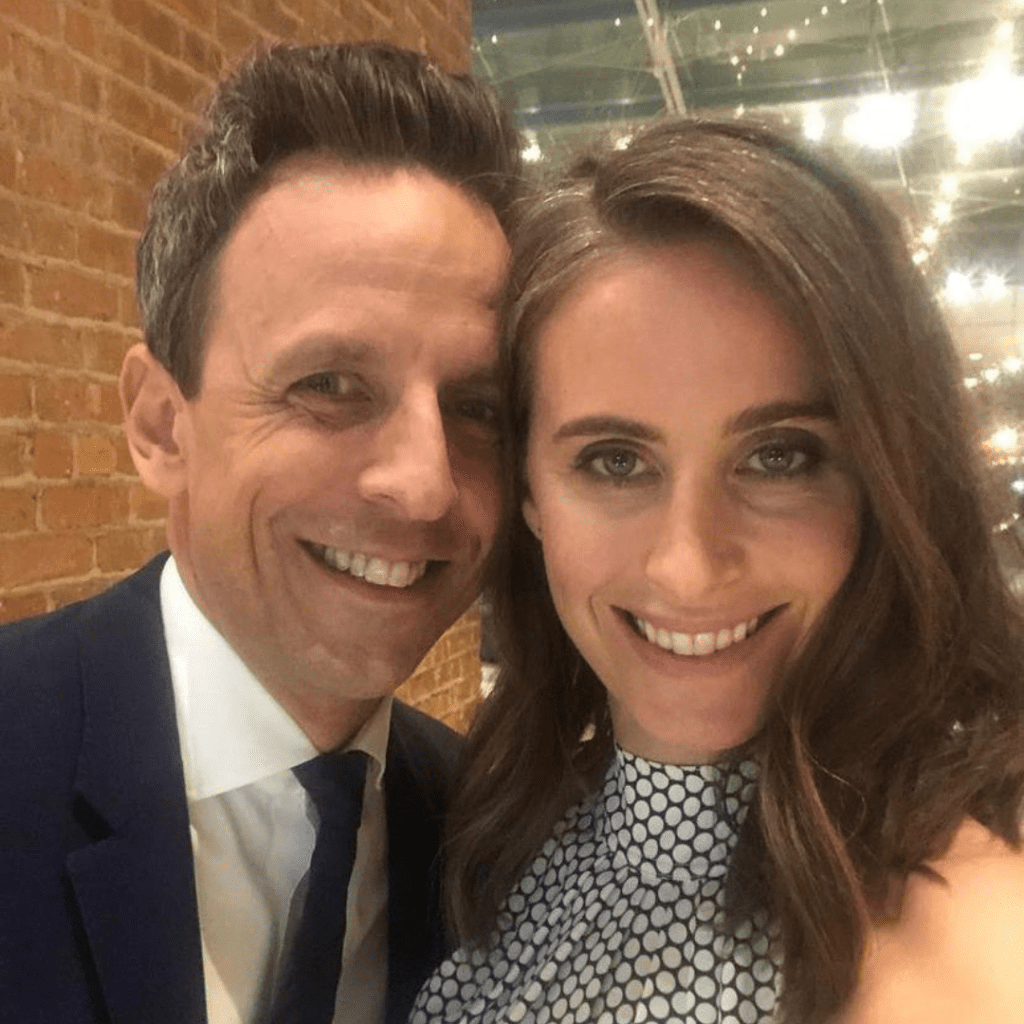 As well as being successful in their careers, Meyers and Ashe have been successful in their personal life. They have two beautiful boys and have recently celebrated their 9th year anniversary. As in love as these two look, they are sure to celebrate many more anniversaries in the future.
Matt Damon and Luciana Barroso:
Matt Damon and Luciana Barroso's first encounter was straight out of a rom-com. While filming Stuck on You in Miami in 2003, Damon and the crew went out for some Saturday night drinks. According to Damon, he spotted Barroso from across the room, and it seemed as if a light was beaming on her.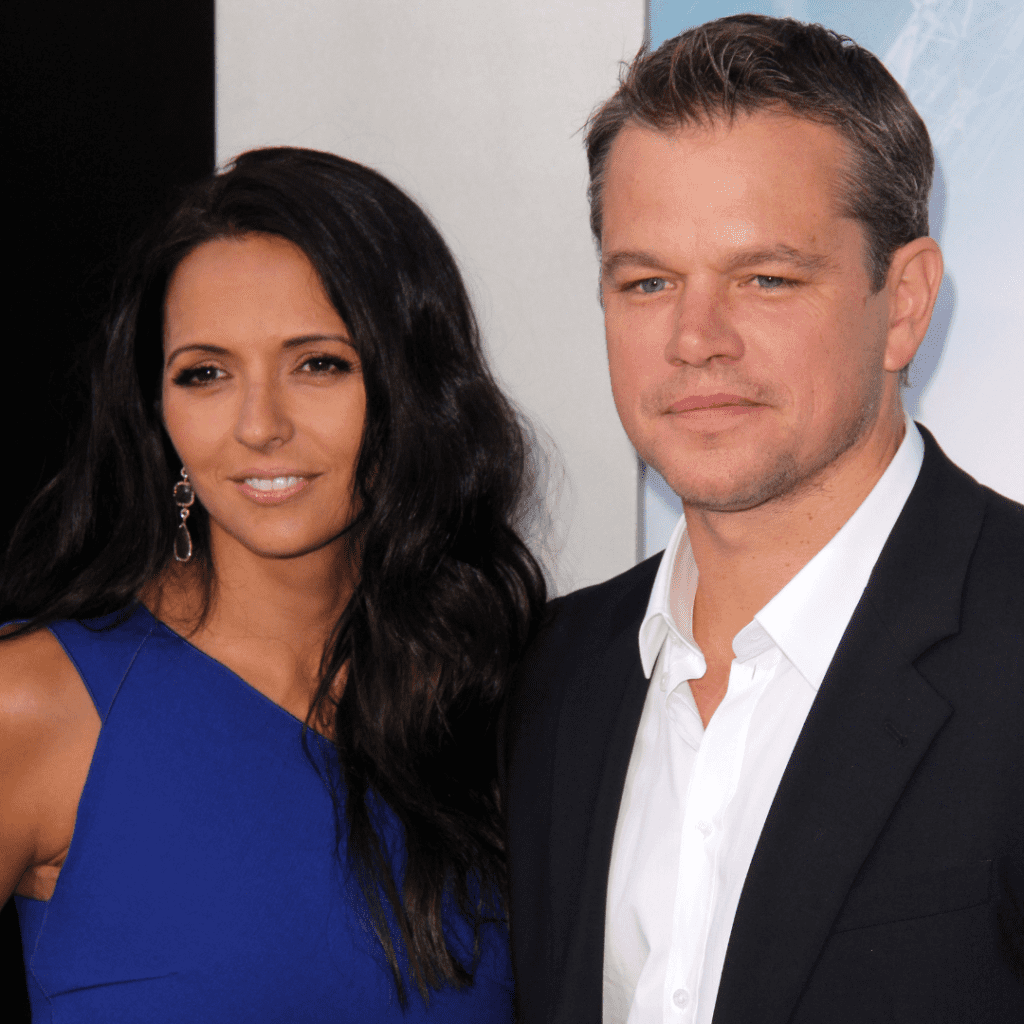 A lot of the drunken patrons spotted Damon, too. He was inundated with requests for autographs and pictures, so he took refuge behind the bar with Barroso, who was a bartender. They connected over mixing drinks and nearly 20 years later, they're still happily married.
Julia Stiles and Preston Cook:
As Hollywood couples go, Julia Stiles and Preston Cook keep their relationship under the radar. Stiles, who has starred in some of our favorite rom-coms, met her husband while on the set of Blackway. Cook was a camera assistant and the two hit it off.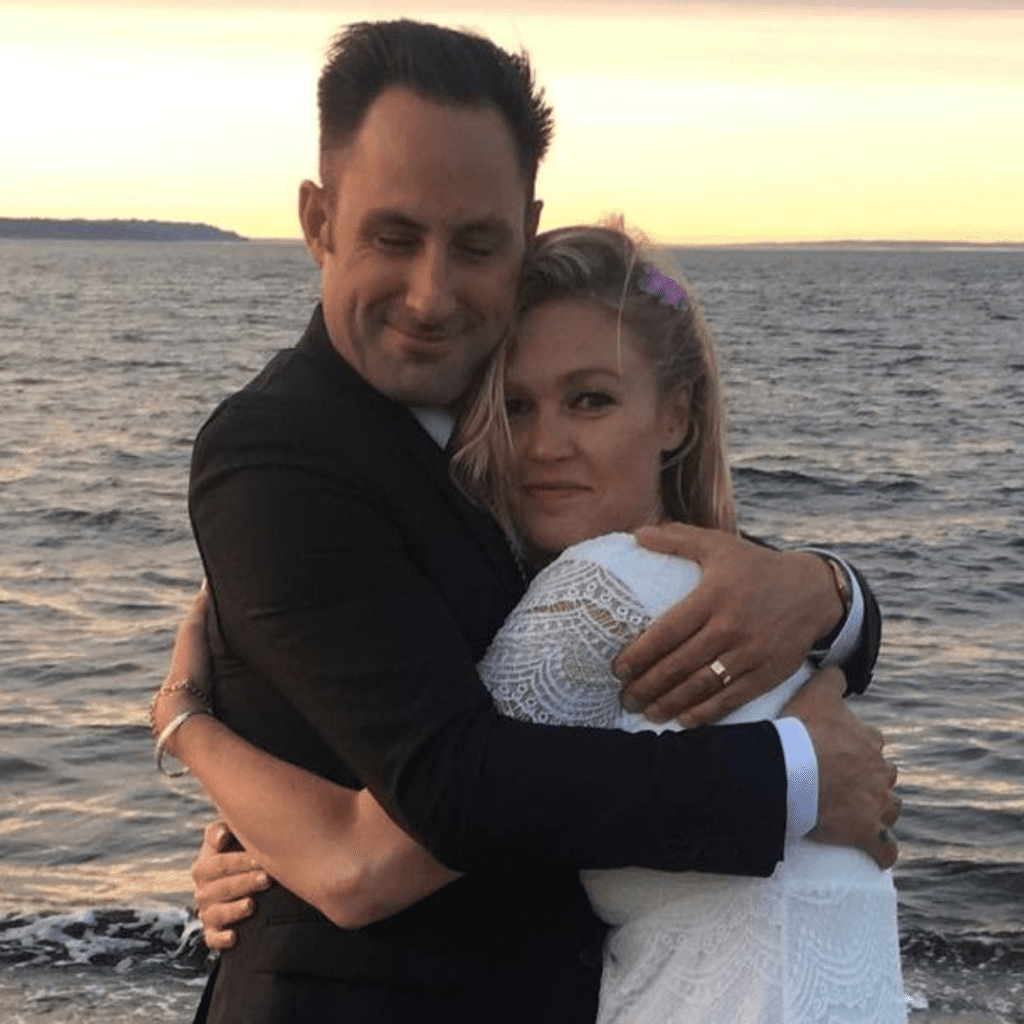 A little more than a year after they met, Stiles and Cook shared a romantic engagement while on a family trip to Colombia. It seems the 10 Things I Hate About You actress loves everything about her husband (and now father to her children).
Natalie Portman and Benjamin Millepied:
One can imagine how a connection can spark when two people are creating art together. That is exactly what happened with Natalie Portman and her husband Benjamin Millepied. The pair met when Portman landed the lead role in Black Swan where Millepied was a dancer and choreographer on set.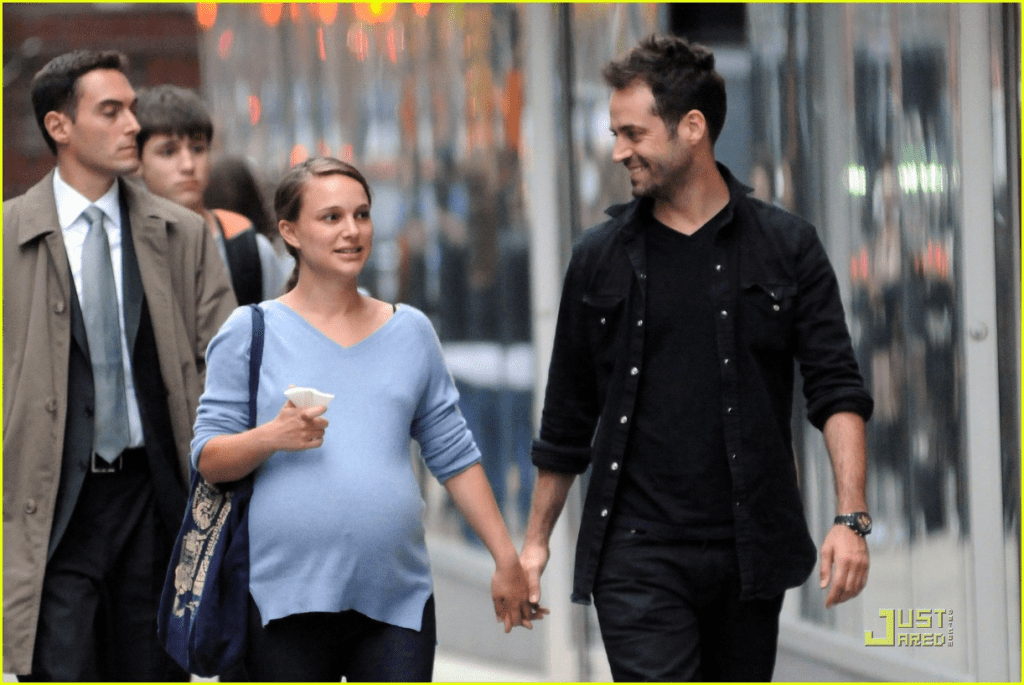 Portman went on to win an Oscar for her performance in the movie, but her greatest prize was finding love. Portman and Millepied got married in 2012 and moved to Paris, France. They are now back in the States and have two children together.
Ellen Pompeo and Chris Ivery:
After playing Meredith Grey in the hit show Grey's Anatomy for a whopping 10 seasons, it may be difficult to separate Ellen Pompeo from her character. To her music producer husband Chris Ivery, though, she is just Ellen; his partner of almost 20 years.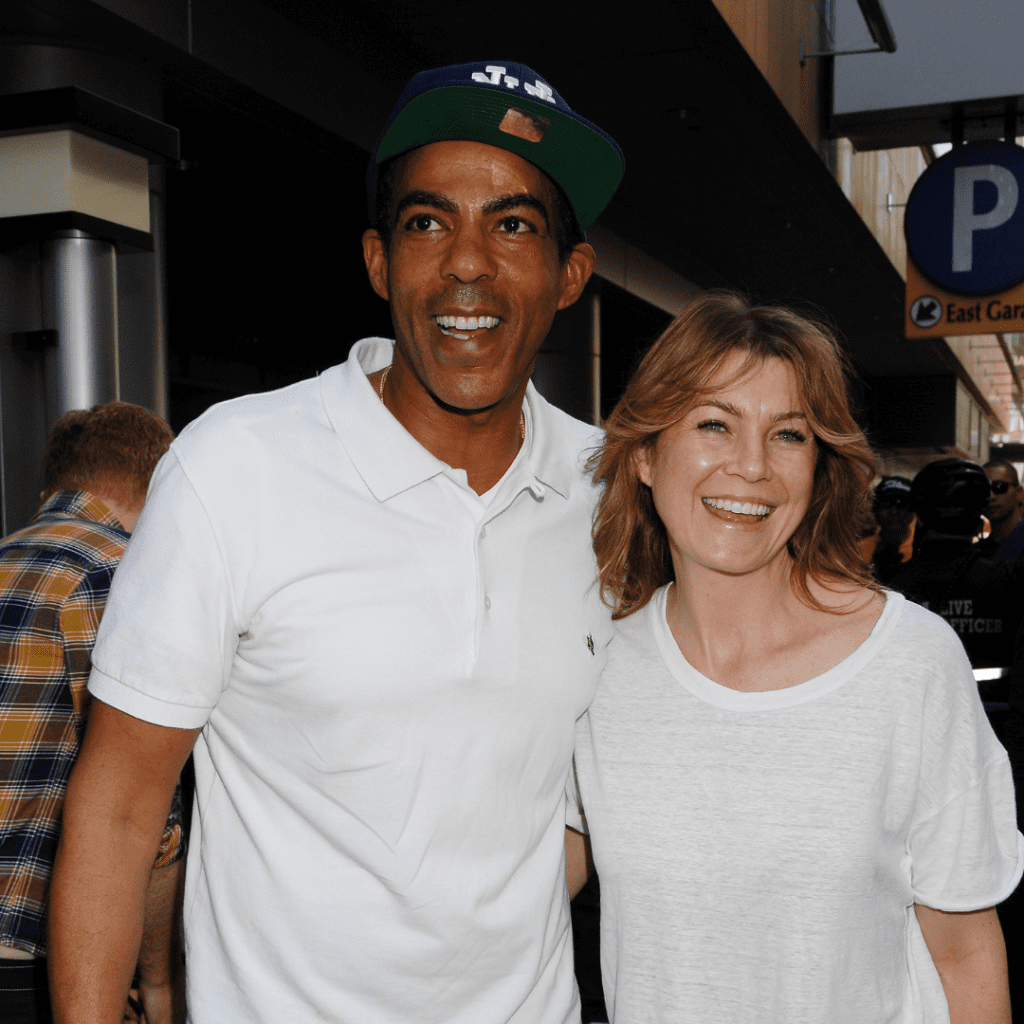 Pompeo and Ivery had a chance meeting at a grocery store in 2003. Both Boston natives, they eloped to New York where they shared their "I do's" in a private service at City Hall. The pair continue to keep their relationship out of the limelight, even after having three children.
Meryl Streep and Don Gummer:
What started off as a grief-laden first meeting resulted in long-lasting love for Meryl Streep and her husband Don Gummer. Gummer first met Streep when he, as a friend of her brother, went to help Streep move out of an apartment that she had shared with a recently deceased boyfriend.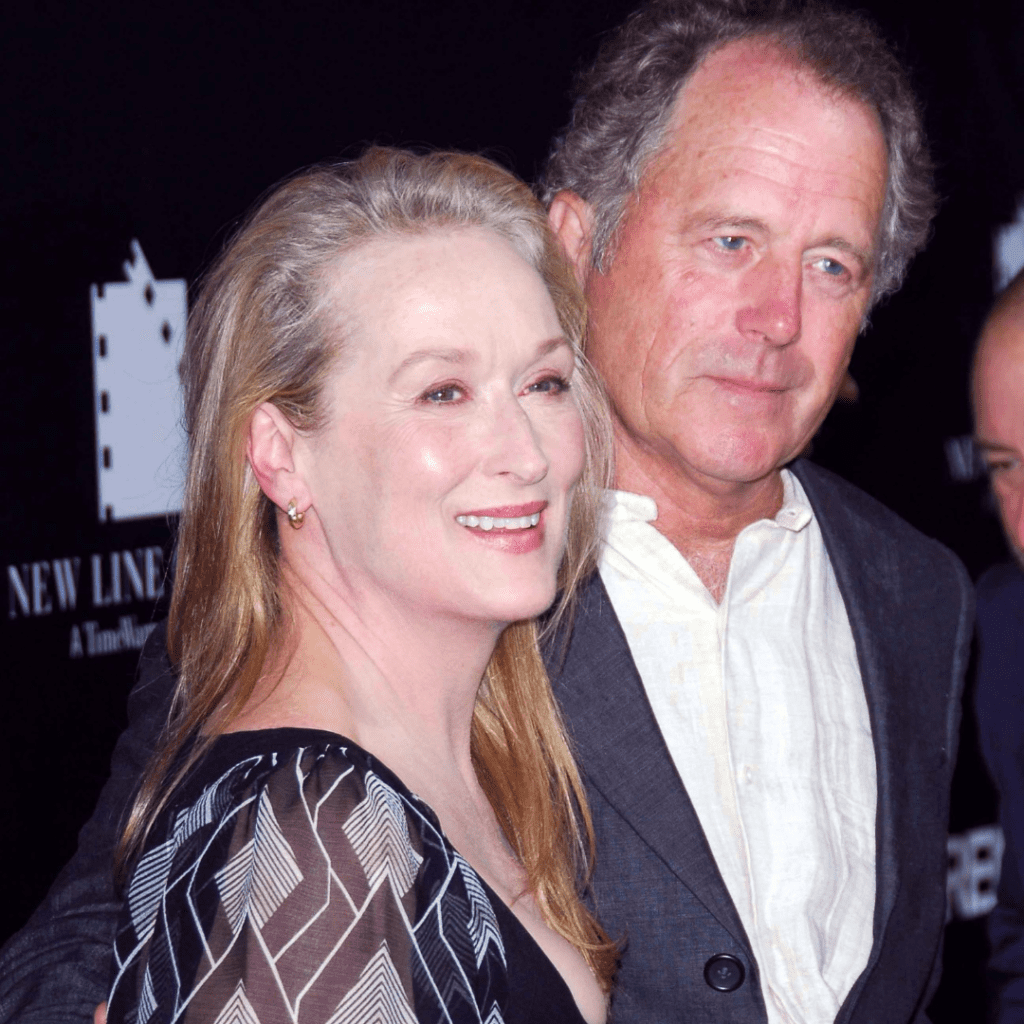 When you know, you know. Streep and Gummer, a sculptor, only dated for six months before they decided to make it official in 1978. 40 years, four kids, and a long, impressive Hollywood career later, the couple is still as in love as ever.
Cynthia Nixon and Christine Marinoni:
Finding love that transcends barriers, like gender, is truly special. Sex and the City star Cynthia Nixon found that kind of love. She had never so much as dated a woman before she fell in love with education activist Christine Marinoni.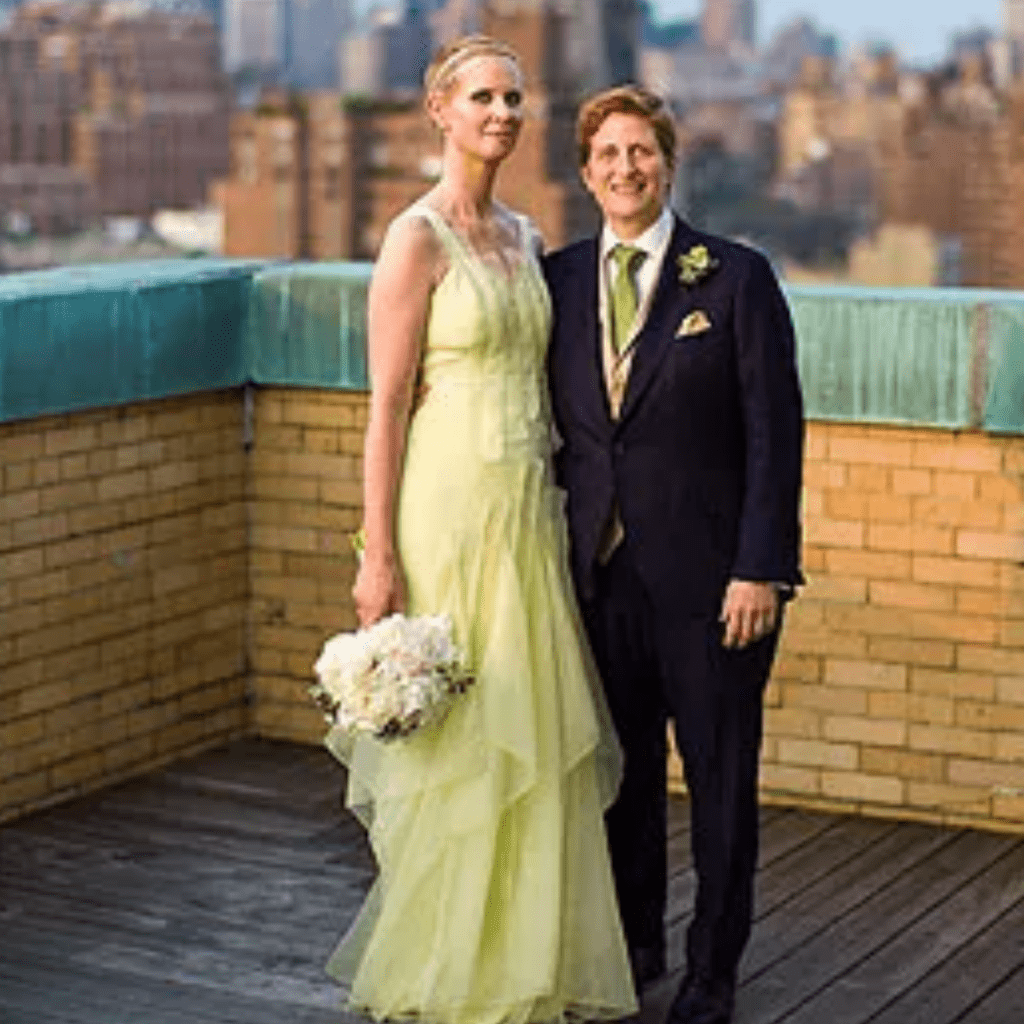 The two met in 2004 but the journey to marriage was certainly hard-fought. In fact, the pair got engaged at a rally for the legalization of same-sex marriage. They finally got married in 2012 after the Marriage Equality Act was passed. As the slogan goes: Love Wins!
Jerry Seinfeld and Jessica Sklar:
Jerry Seinfeld first laid his eyes on Jessica Sklar, a publicist, at a gym. He couldn't help but go over to her and try his luck. Little did he know that Jessica was actually a newlywed at the time. In fact, she had just come back from her honeymoon.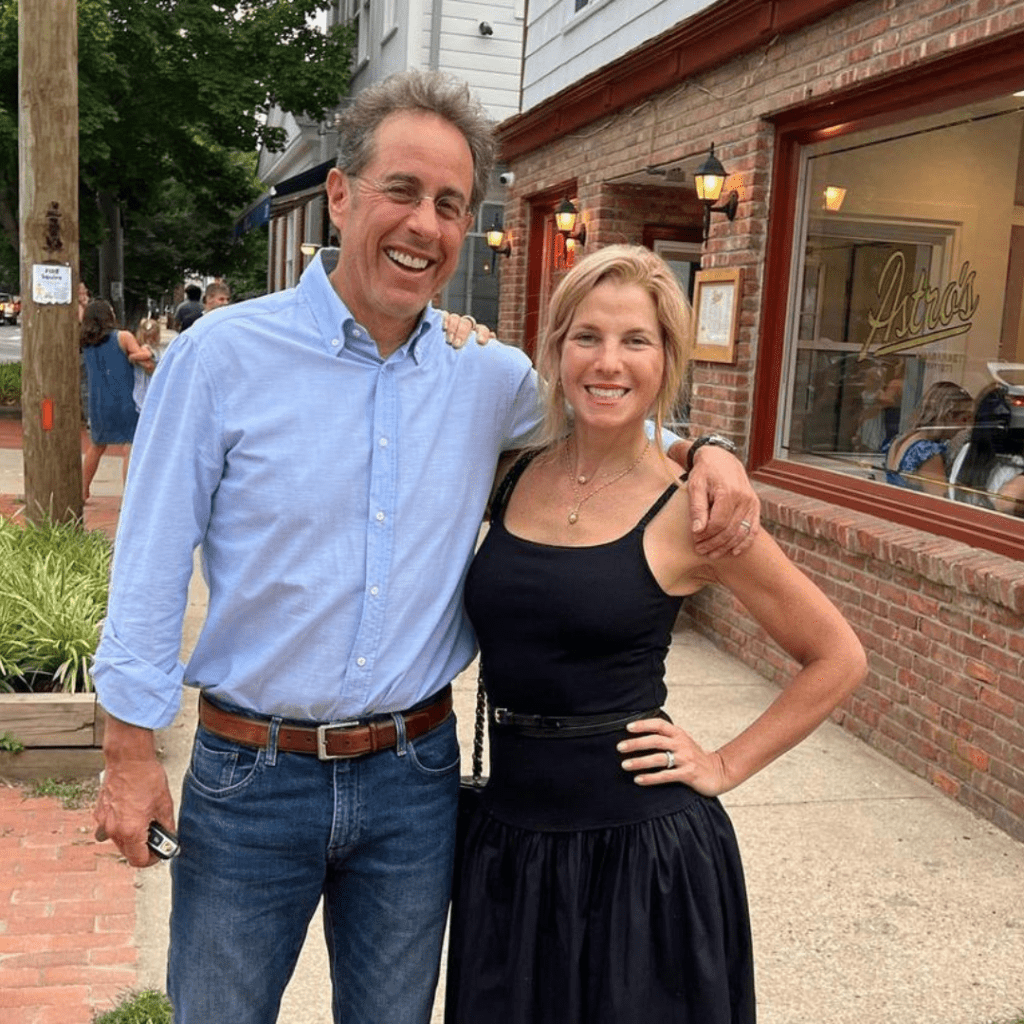 As you can imagine, when news of Sklar and Seinfeld's relationship hit the news, it was shrouded in controversy. Especially because the couple got engaged just one year after they met. Regardless, their relationship has stood the test of time and they are still happily married.
Jeff Bridges and Susan Geston:
Young love can be sweet, but it usually does not last very long. Well, unless you're Jeff Bridges and Susan Geston; their young love has lasted for more than 45 years. The couple got married in 1977 and are still together to this day. That is almost unheard of in Hollywood.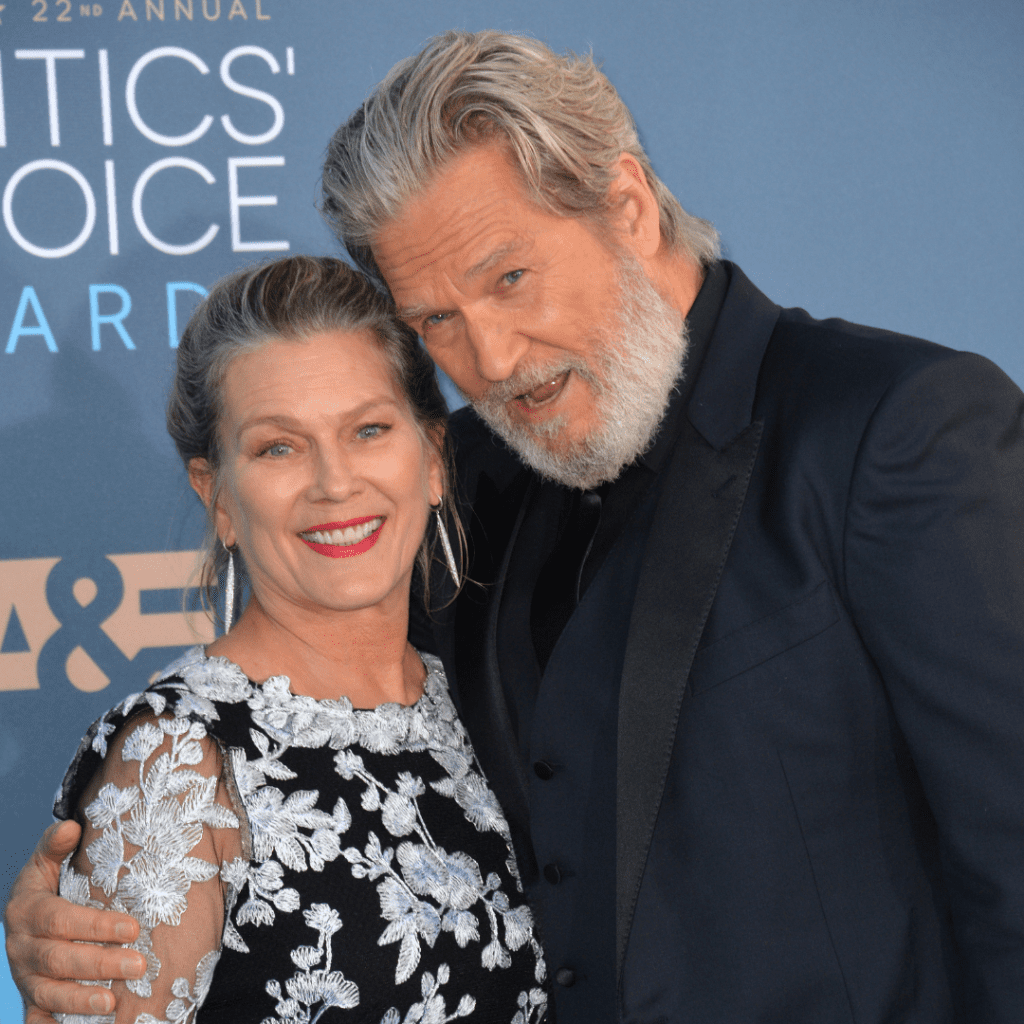 The The Old Man actor first met Geston when he was filming Rancho Deluxe in Montana. She was working as a waitress to get herself through college when cupid's bow landed on them, and they fell head over heels for each other. And that love has never wavered.
Tina Fey and Jeff Richmond:
Another couple whose relationship has spanned the course of decades is Tina Fey and Jeff Richmond. The couple met well before Fey became a household name. They were both working at an improv theatre in Chicago when they hit it off.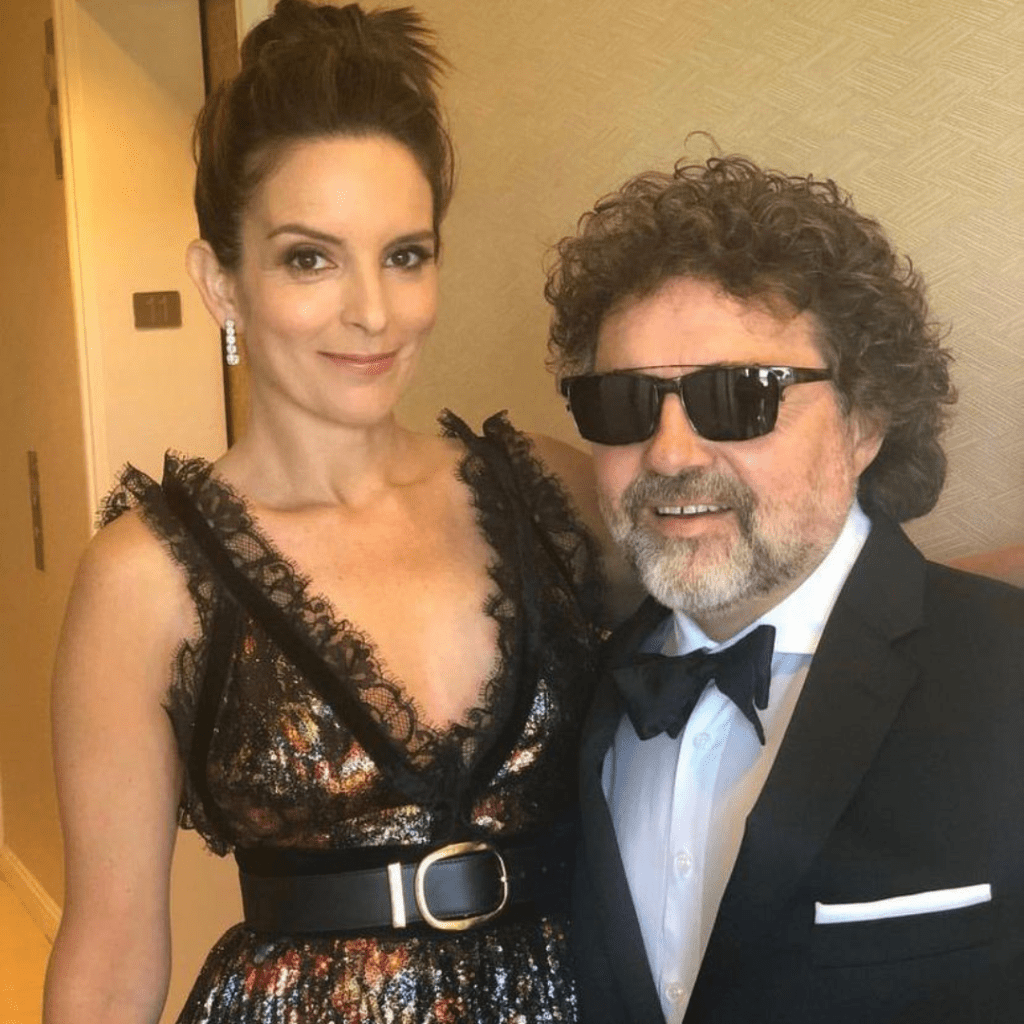 Richmond is a well-known composer who has worked on a couple of Fey's projects like Saturday Night Live, 30 Rock, and Mean Girls. Outside of their professional collaborations, they have also brought two daughters into the world. They seem to work well together both professionally and in their private life.
Elizabeth Banks and Max Handelman:
Elizabeth Banks first met her husband, Max Handelman, as a fresh-faced college freshman. They met on the first day of college in the early '90s and have built a wonderful life together throughout their 19 years of marriage. They have two sons and also share another baby — a production company.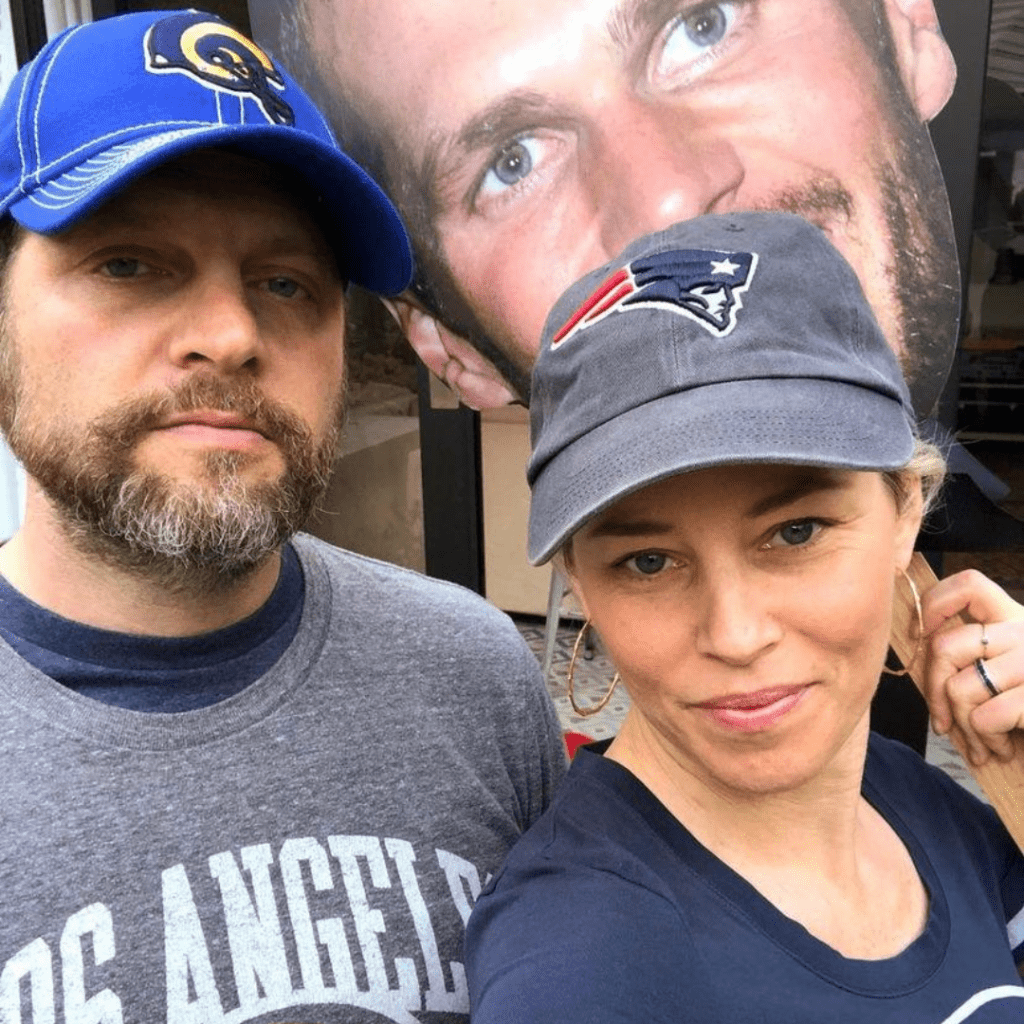 Banks and her husband are certainly laughing their way to the bank since their production company, Brownstone Productions, has become very successful. It is responsible for movies like Pitch Perfect and the Charlies Angels reboot. They have achieved a lot since their college days!
Lisa Kudrow and Michael Stern:
We are all servants to fate and, sometimes, fate takes its sweet time. Lisa Kudrow and Michael Stern learned this valuable lesson when they first met. Stern, a French advertising executive, was dating Kudrow's roommate at the time so romance was not initially on the cards for them.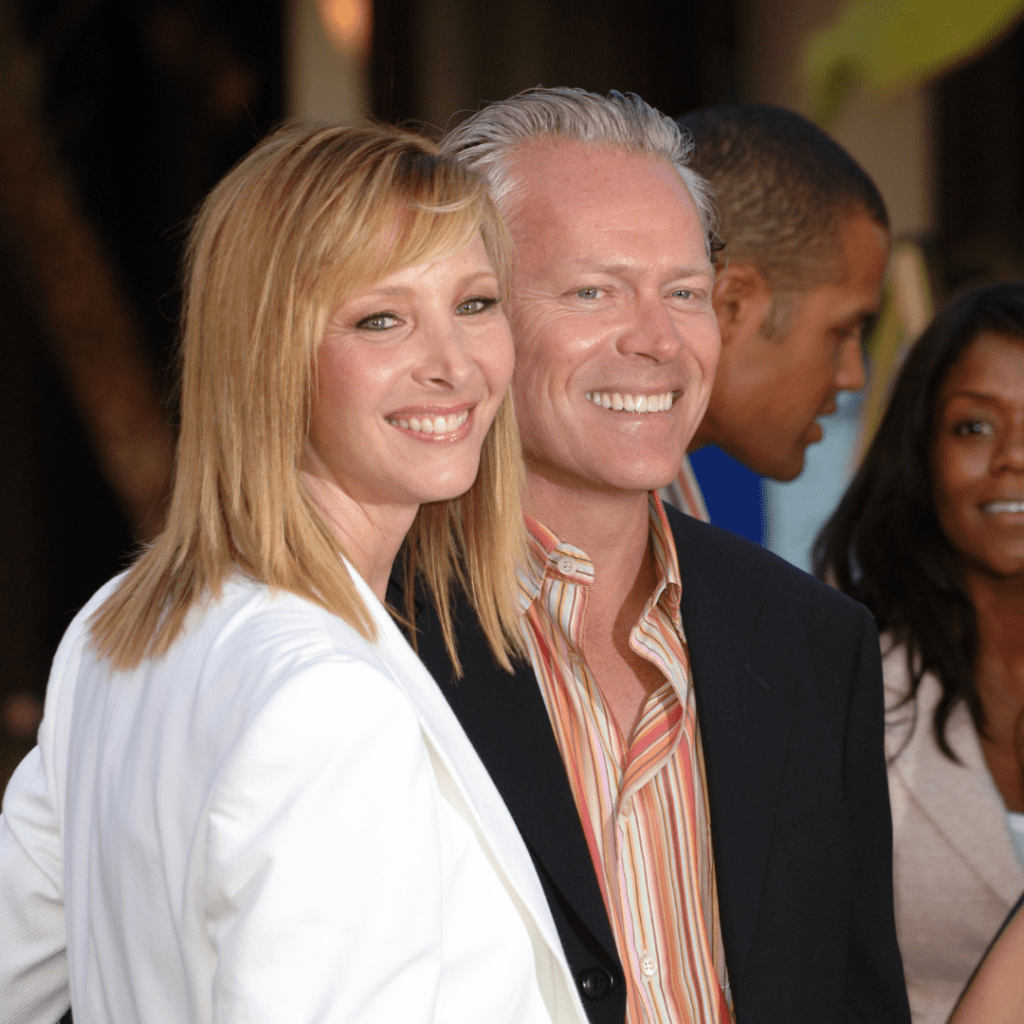 Luckily for Kudrow and Stern, they met again six years later and, this time, their love could not be denied. The Friends actress married her Frenchmen in 1995. They have a son and are still blissfully enamored with each other. Oh la la!
Miranda Kerr and Evan Spiegel:
You must be one lucky guy to have a Victoria's Secret Model chat you up at an event. That is why Evan Spiegel thanked his lucky stars when Miranda Kerr started chatting with him while the two were at an event at the Museum of Modern Art.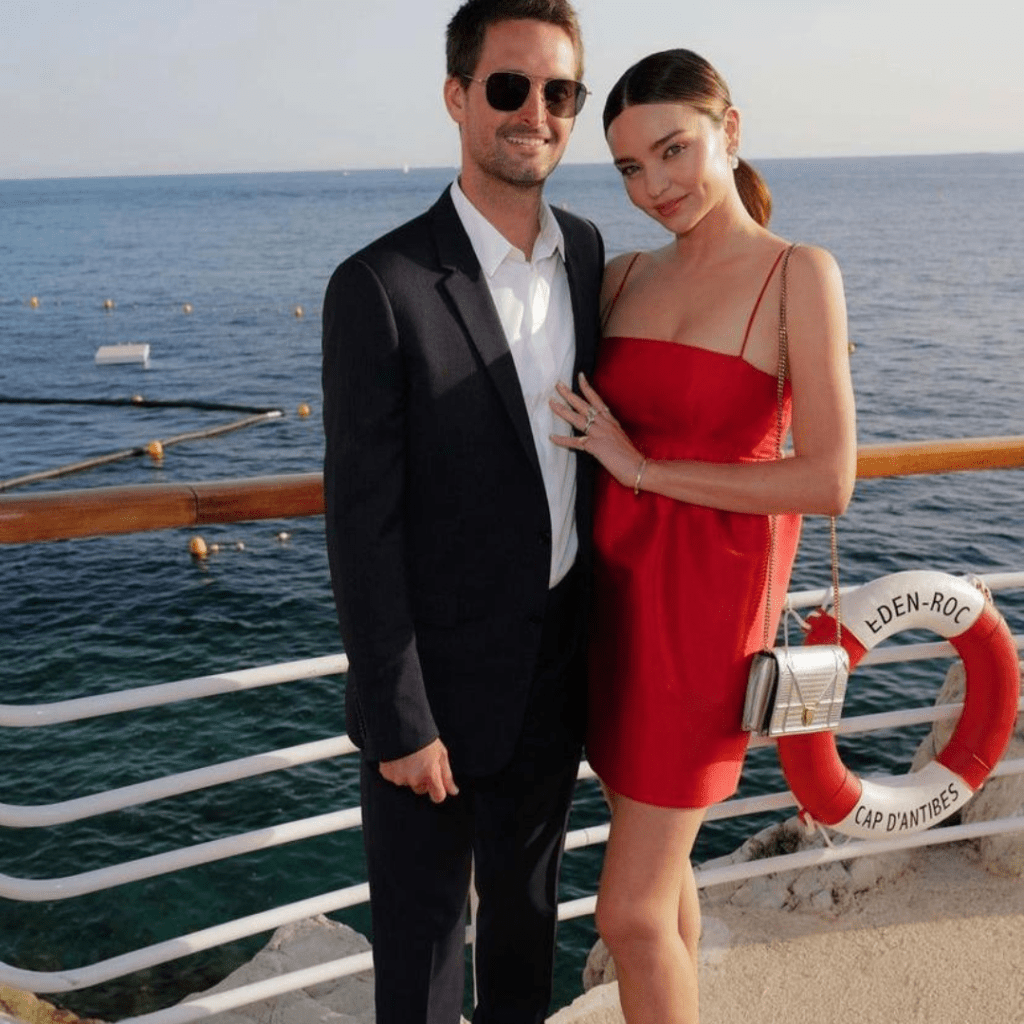 Spiegel is not any random guy. He is the billionaire founder of Snapchat. These days, he is just known as "dad" by his two sons that he shares with Kerr. She also has a son from a previous relationship with Orlando Bloom. She sure knows how to pick 'em!
Jimmy Fallon and Nancy Juvonen:
Jimmy Fallon and Nancy Juvonen had been running in the same circles for a while before any romantic connection sparked between them. They first met when Juvonen was on the set of Saturday Night Live in support of her bestie, Drew Barrymore.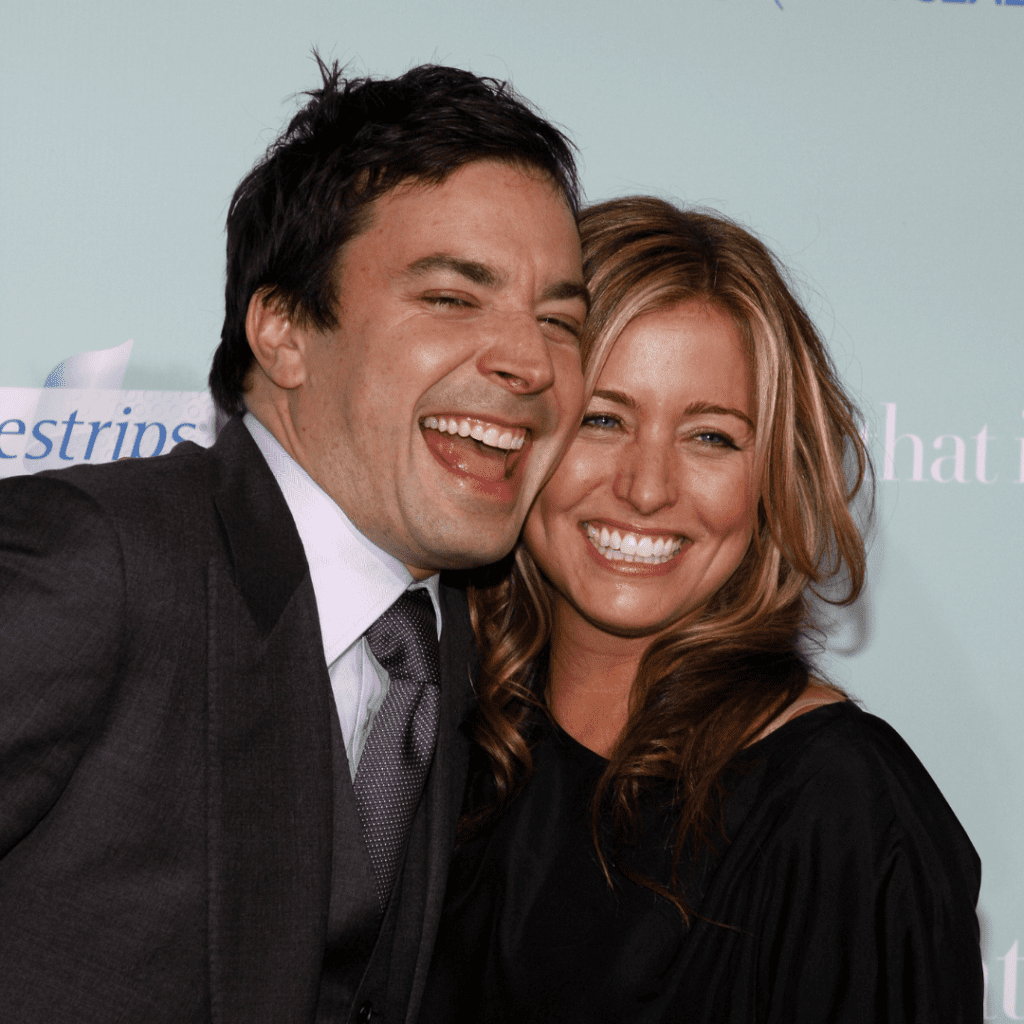 It was only when they met again on the set of Fever Pitch that Fallon and Juvonen really struck up a friendship. Fallon married Juvonen, who co-owns a production company with Drew Barrymore, in 2007 and they now have two cute kids together.