Reviving Romance: 35+ Tips To Keep The Honeymoon Phase Alive For Years To Come
By Joyce S May 9, 2023
---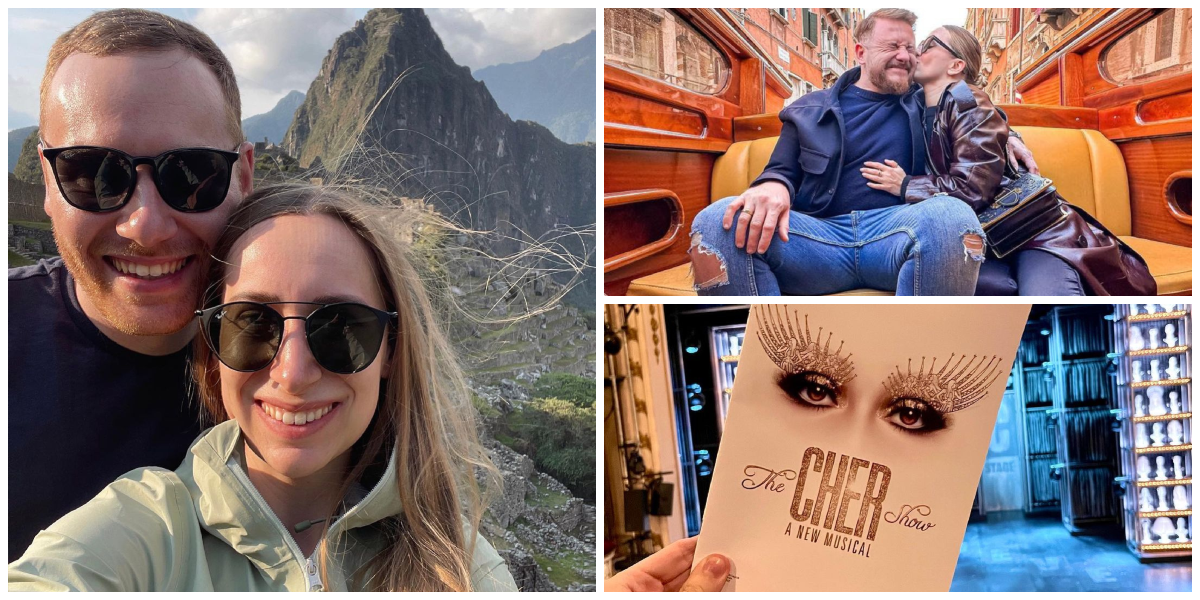 There's a special thrill that comes with connecting with someone romantically for the first time. And, if they're "the one," you get that fuzzy feeling every time you go on a date. Some people worry that, after a while, that chemistry might cool down after its first sizzle, but it doesn't have to be that way. No matter how long you've been together—months, years, or decades—you can always find new ways to spice things up between the two of you.
Experiences that bond you as a couple, make you laugh, and convey your affection in ways other than words are essential to a fulfilling relationship. From making plans for the future to cliff jumping while holding hands, here are some of the most exciting and adventurous things you can do together as a couple.
A Music Playlist
Back in the '80s and '90s, mixtapes were a big deal when expressing your romantic intentions. Any kind of personalized gift shows how you care for someone, and a well-curated music playlist can do just that. Log in to Spotify and start adding some songs to a brand-new playlist.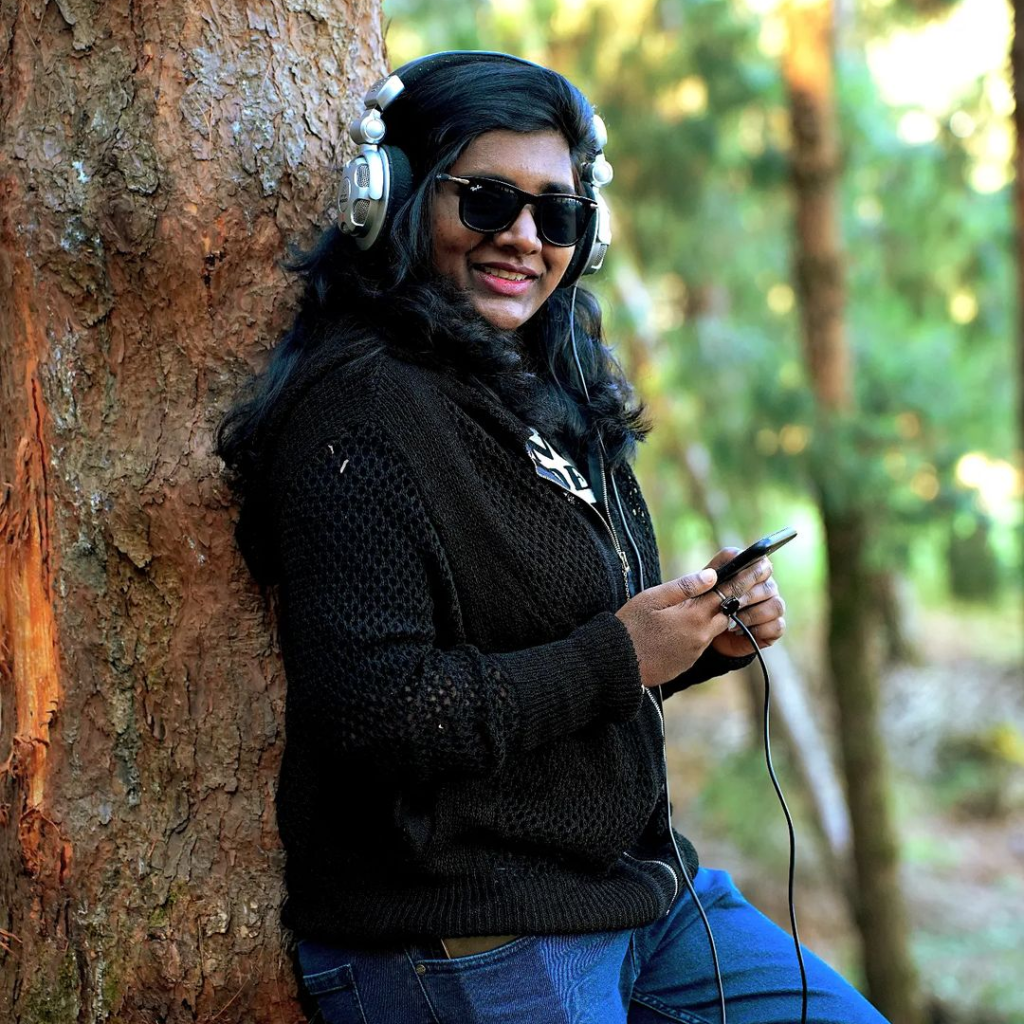 Add songs that hold meaning for you or bring back happy memories from something you did together. If you went to a concert together, include some songs from the setlist. You'll quickly fill up a full playlist of jams to share with them.
Enjoy The Sunset And Sunrise
Snuggling up with your loved one and taking in a breathtaking dawn or sunset is the very definition of romance. Why not try to do both in a single day? There are beautiful sunsets all over the world, so you don't have to go very far to enjoy one.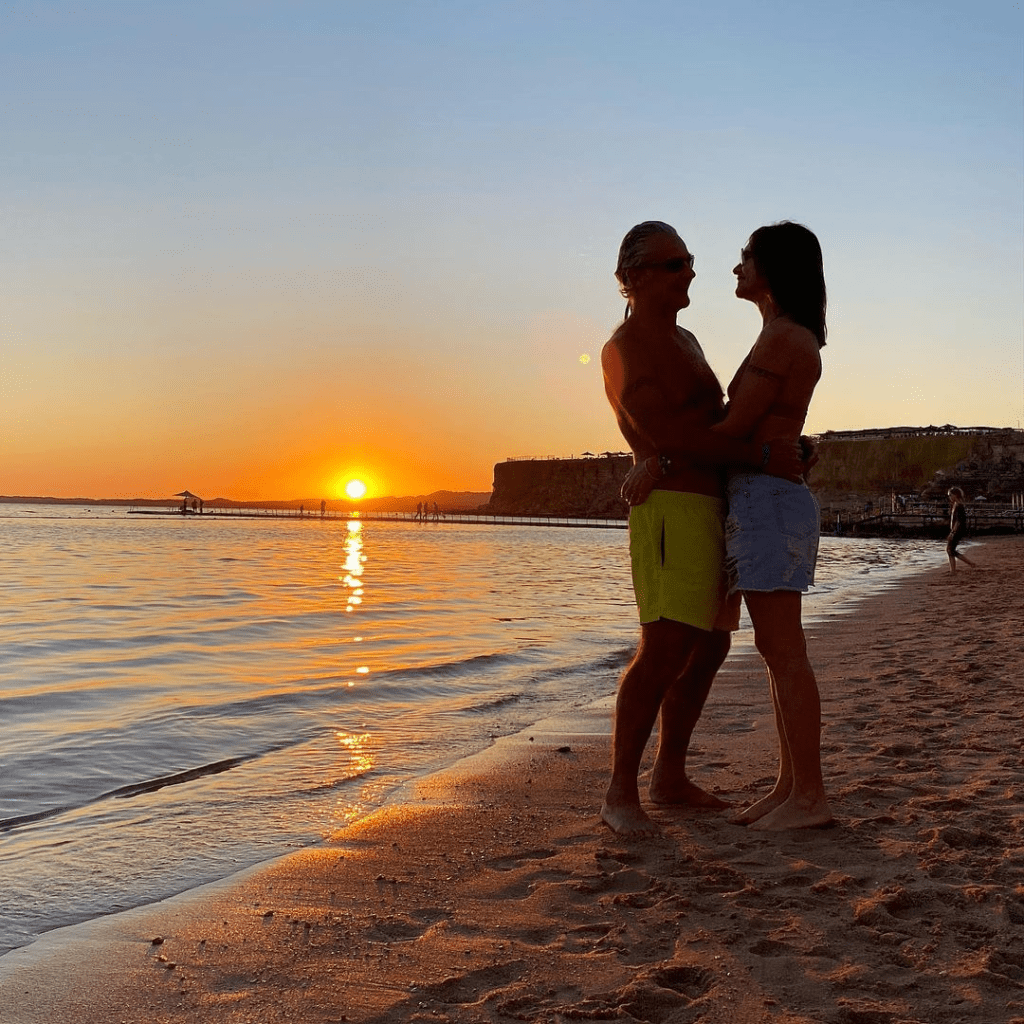 It sounds pretty fun to pack your things and a nice tent to go to a far and quiet spot to enjoy nature's beauty, but sometimes your own backyard will do the trick. You don't need exotic road trips to spend meaningful time beside the one you love.
Go Camping Every Once In A While
If you and your significant other are looking for outdoor activities to enjoy this summer, camping should be high on your list. Camping is a great way to spend quality time together while also giving you the opportunity to appreciate nature.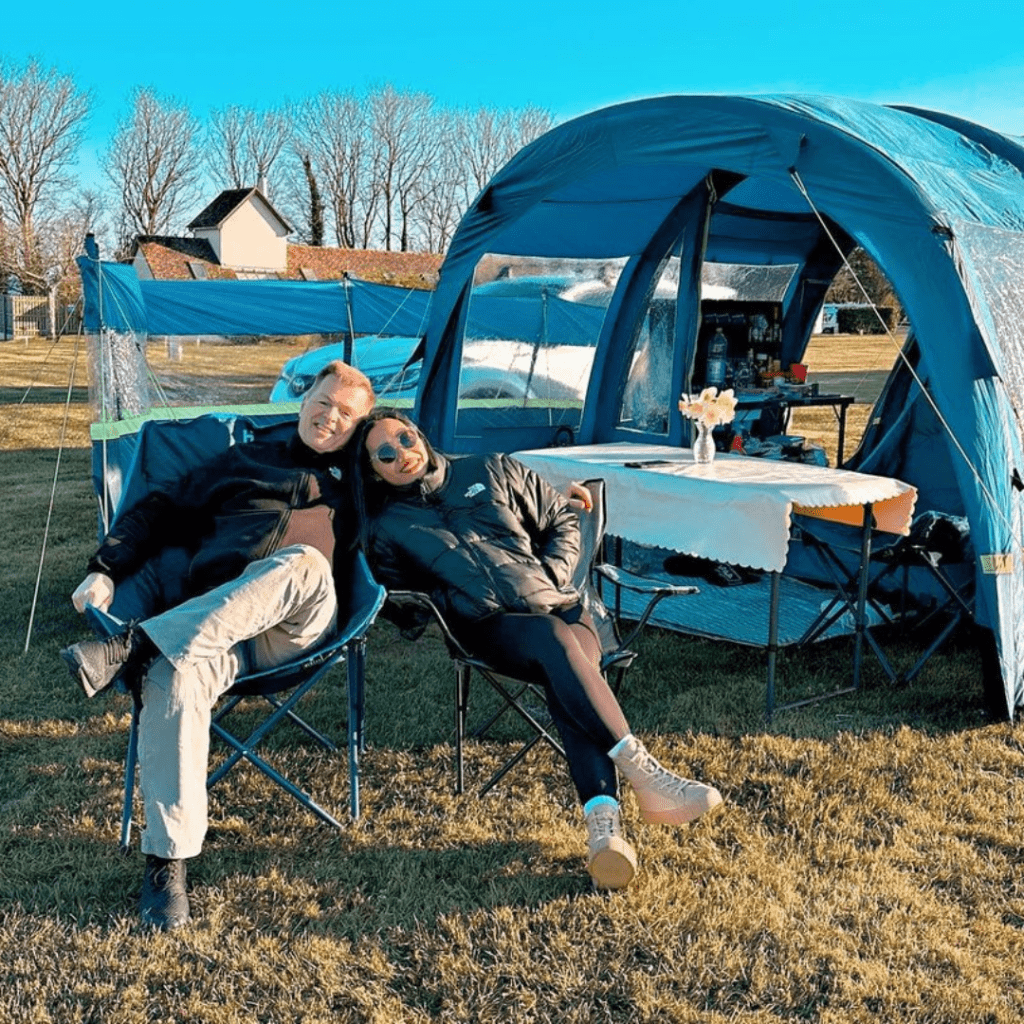 Be sure you and your partner have similar expectations before you go and know what you want and don't want from the trip. Talk about how long you want to go for, what kinds of activities you want to do, and what kind of camping experience you're aiming for.
Make Dinner Together
You don't have to wait for special occasions like birthdays or Valentine's Day to prepare a warm and cozy meal together. Sharing a meal together is a tried and true date plan, but you don't need to go out to your favorite restaurant for a good meal.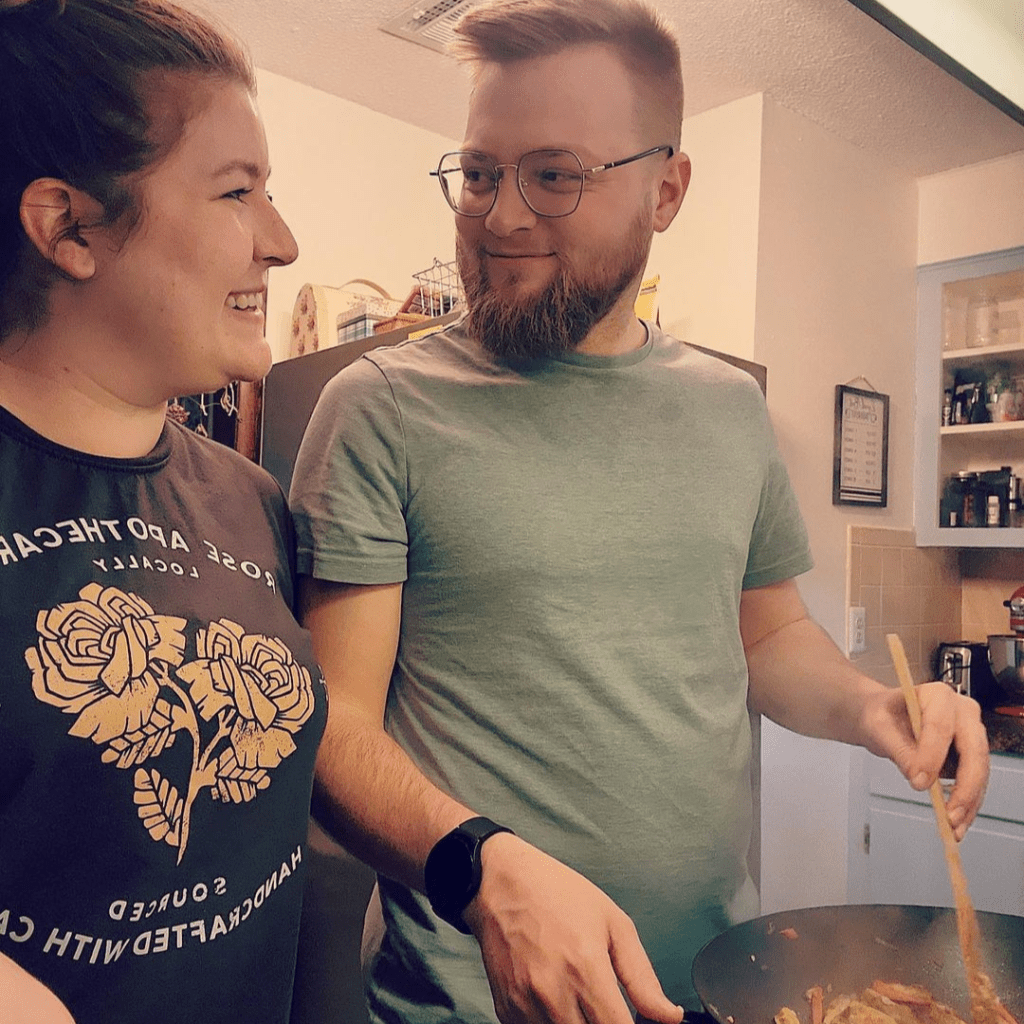 Preparing the meal you'll be sharing can add to the fun and romance. So throw on that cheesy cooking apron and divvy up the tasks. A home-cooked dinner, especially one that is flavorful and lovingly prepared, says "I love you" better than anything else.
Have a Pet
Adopting a pet has so many amazing advantages. They'll improve your life in a variety of ways, like reducing your stress and getting you both more active. And in return, you'll provide a devoted animal with the loving home they unquestionably deserve.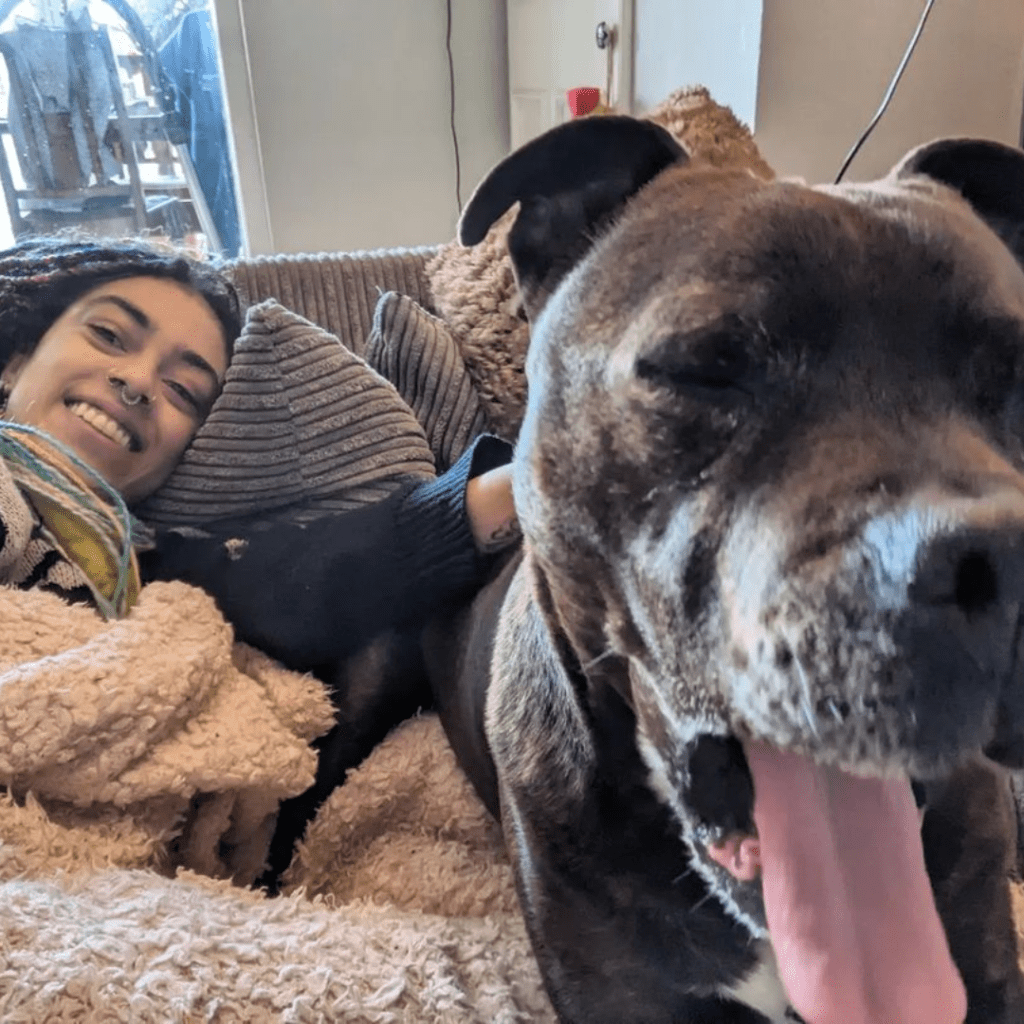 There are so many animals out there that you and your spouse could adopt. Start by searching local adoption centers; there's likely one in your city. There's a good chance that a cute kitten or loving elderly dog is waiting for you.
The Northern Lights Trip
Every year, people travel great distances to catch a glimpse of this fantastic phenomenon. The breathtaking beauty, with colored ribbons dancing across the sky, is something visitors never forget. For many, it gives them a newfound appreciation for their existence.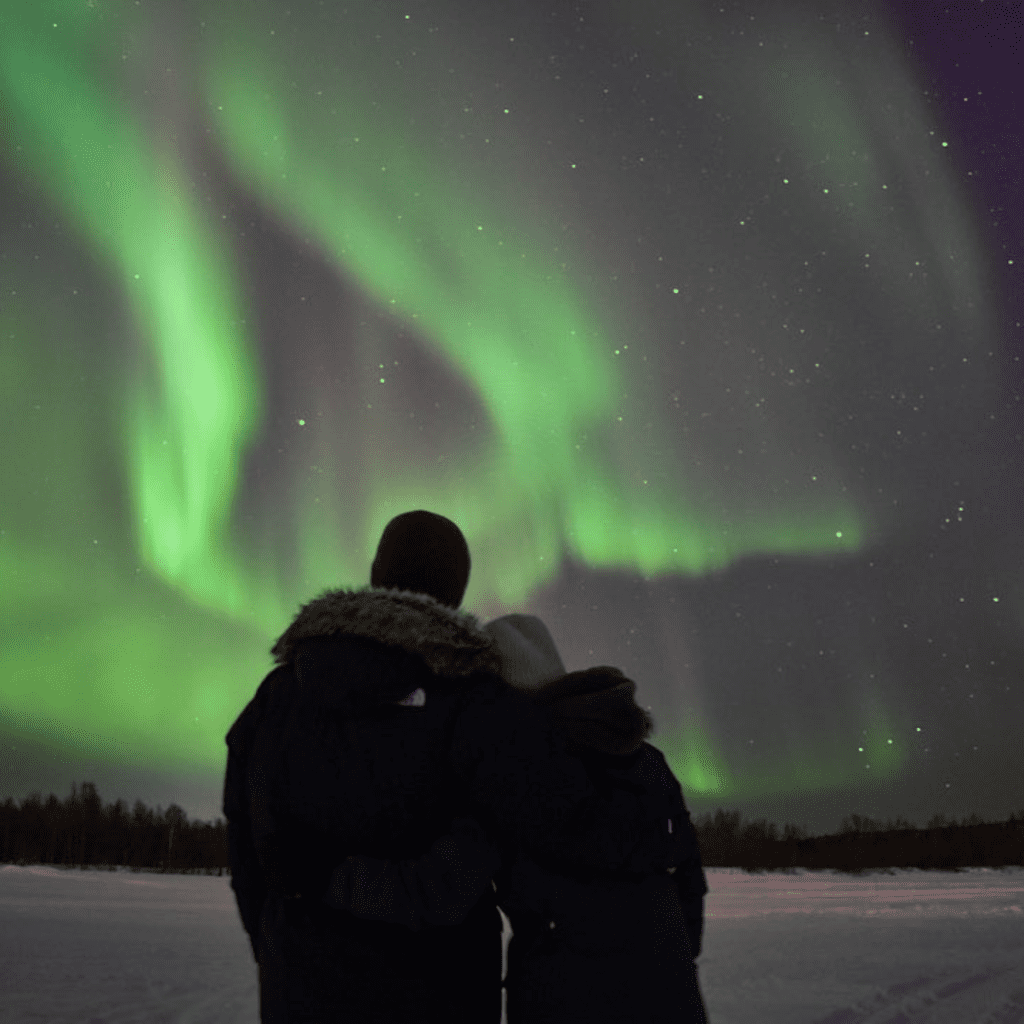 You can't help but feel completely baffled as you watch the magenta, purple, and green colors flitter and twirl around each other. Make plans to go see them and celebrate your anniversary or birthday together. You will be equally astounded.
Saying "I Love You"
If you think they already know how you feel, it's still important to tell your SO just how much you love them. By reassuring your partner and reminding them how much they mean to you and their role in your life, you strengthen your bond with them.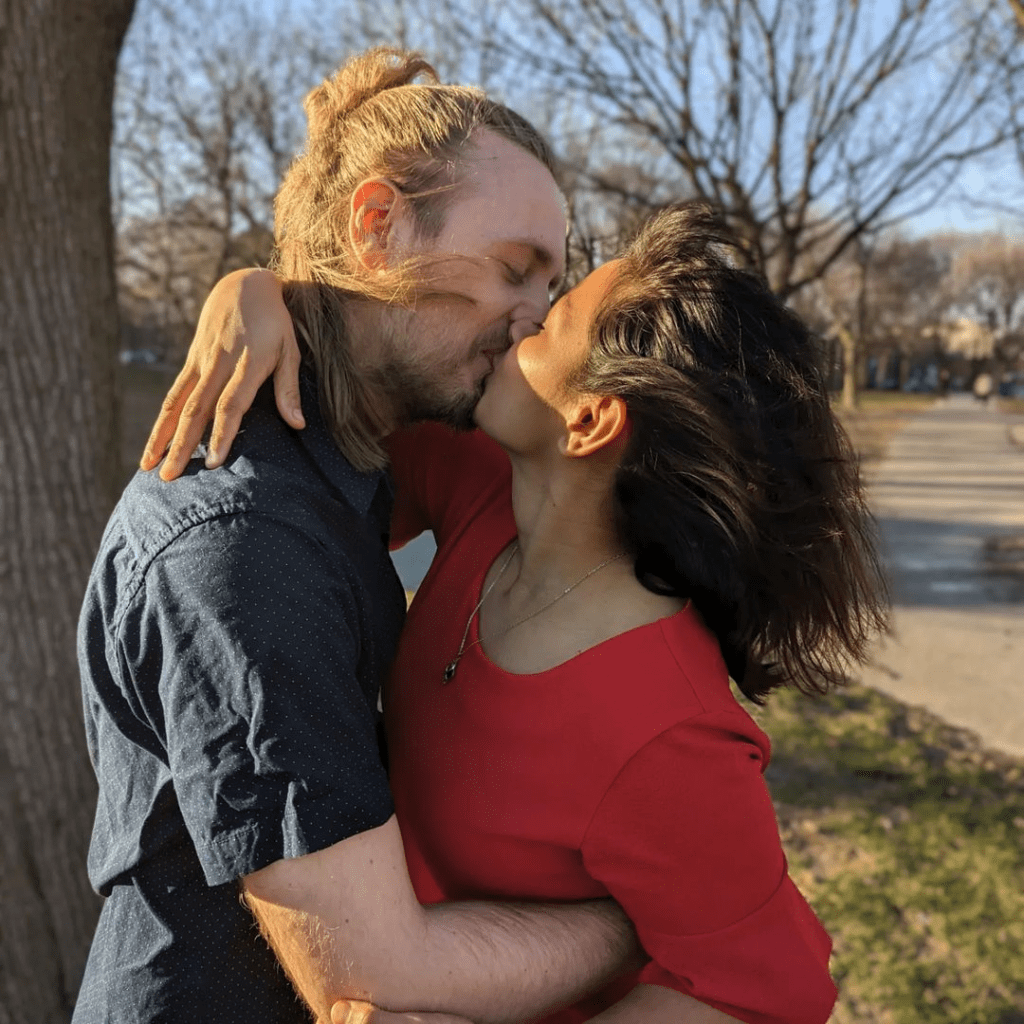 Saying "I love you" to your significant other is just as important as showing them how much you care by doing things like holding their hand or showering them with kisses. Within those three words, you express your appreciation for their existence in your life.
Flying In A Hot Air Balloon Ride
After some time, when the first dates are over and you're in a stable relationship, it's easy to fall into the same habits. Even when you do go out, chances are you'll default to the same restaraunts. If you're stumped for more interesting date ideas, we've got you covered.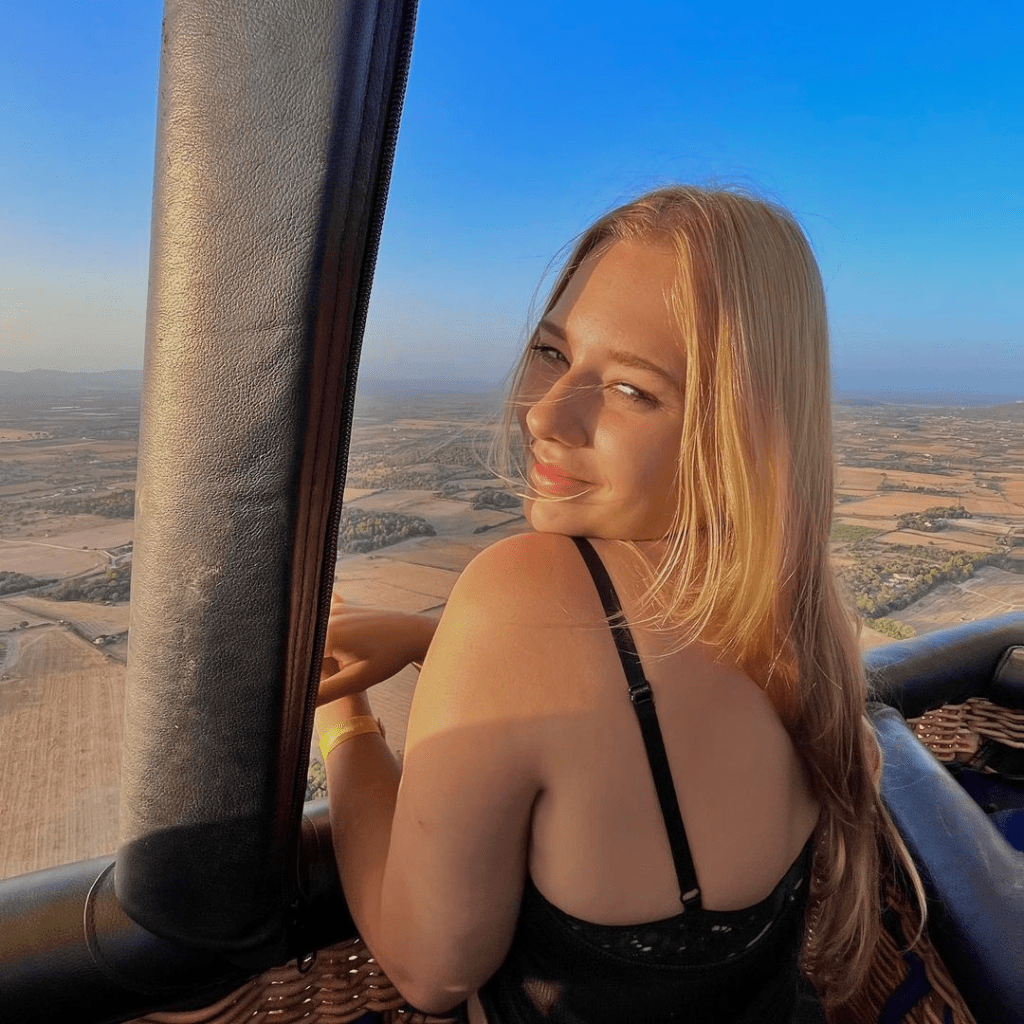 Picture this: the sun is starting to dip below the horizon, coating the land in a golden light. As the sun sets, you and your significant other are soaring above, looking out at the view that stretches for miles. It sounds like heaven to us.
Go Mountain Climbing
It makes sense to go on adventures with a friend, and if you're in a serious relationship, it's likely that your partner is one of your closest friends. Having an adventure with your significant other will need some trial and error if it's your first trip.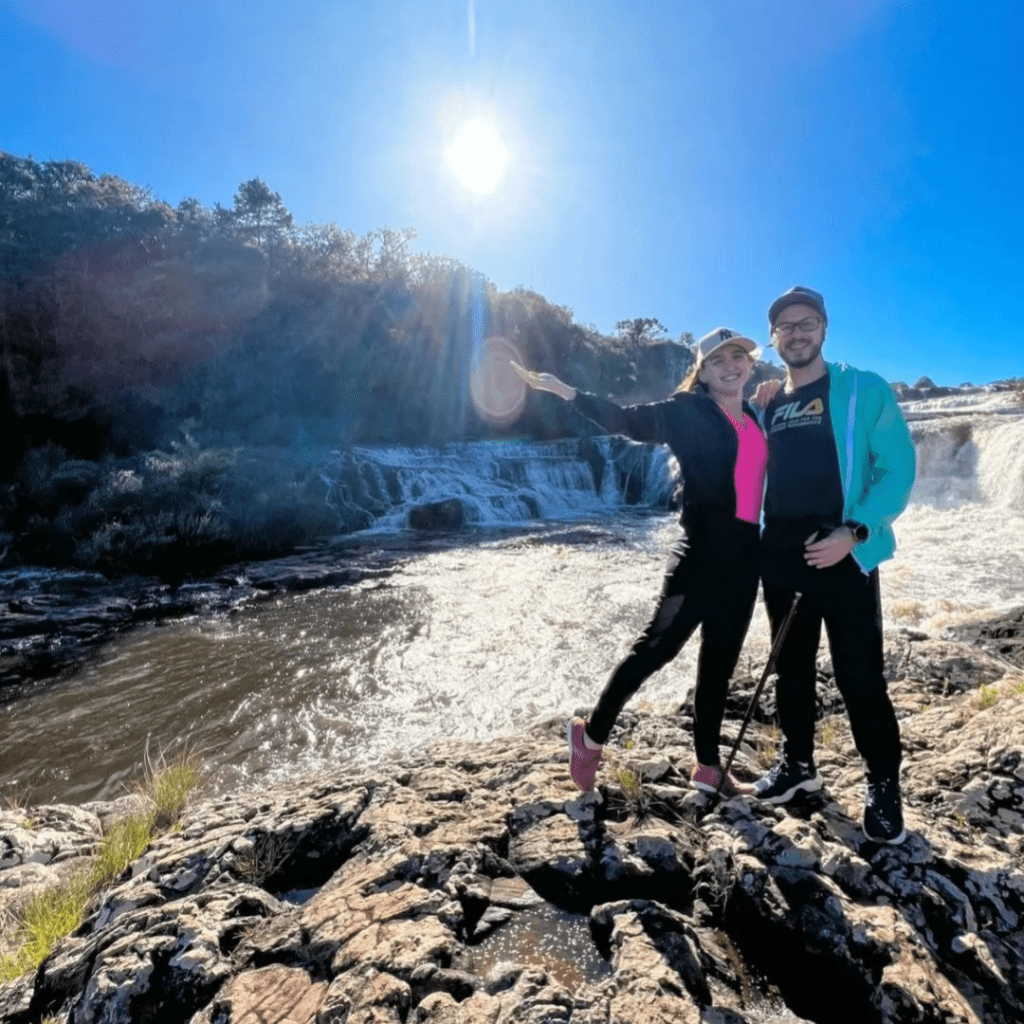 In the best-case scenario, you'll be each other's most reliable exploration companions. Consider keeping your first day out together simple and pick realistic routes, trails, and weather conditions. Take up new endeavors with a lot of empathy and patience and live in the moment.
Spaghetti Kissing
Being silly occasionally is part of the "package" of being in a relationship, no doubt about that. If you don't take some time to be goofy with each other, chances are your romance will get boring pretty soon. Go out and laugh at silly things together.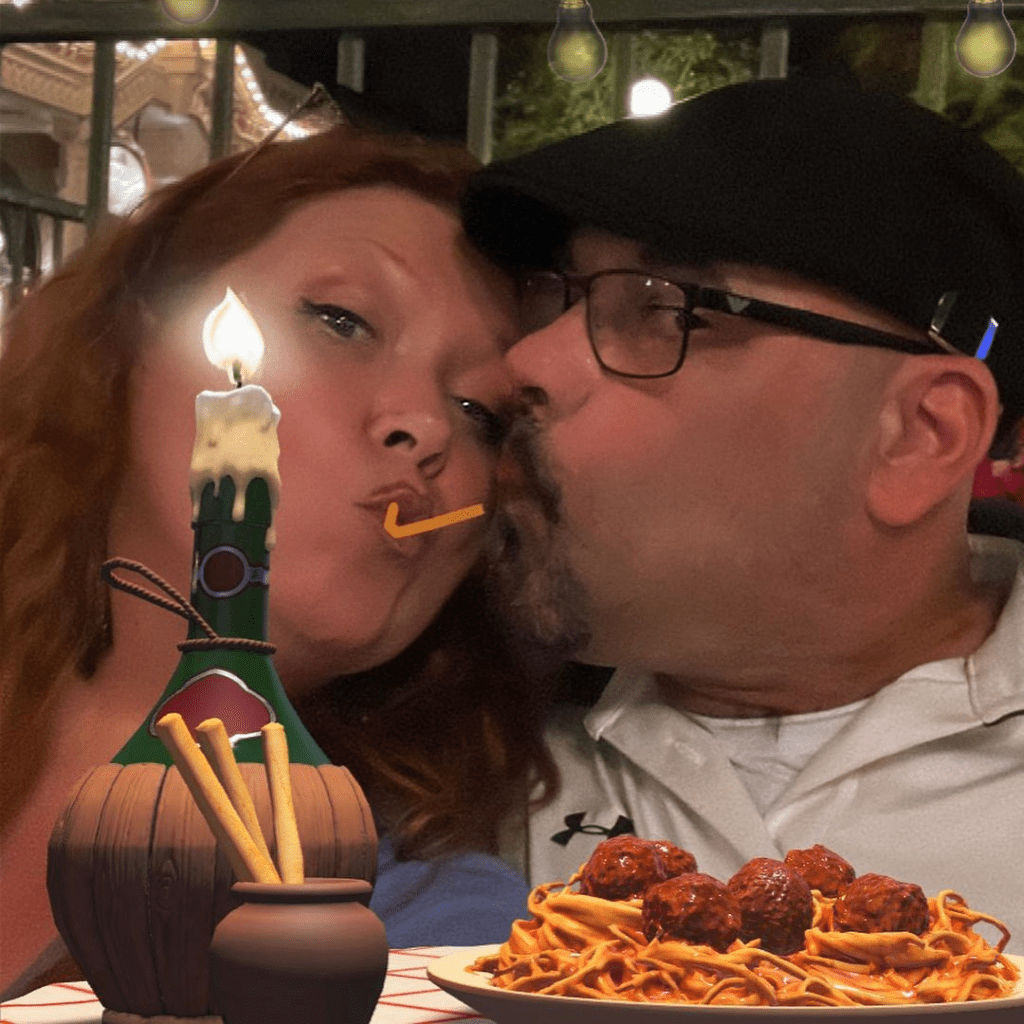 The spaghetti kiss scene from Lady and the Tramp is unquestionably one of the most iconic romantic moments in film history. Even if it's a cinematic cliché, doing it in real life with your significant other will undoubtedly make you giggle, especially if you both attempt to recreate the moment without using your hands.
Come Up With Your Own Traditions and Rituals
Every relationship is different. Even if you've dated before, your current romantic relationship will (and should) be completely different. The bond between lovers should be created day by day, and that's where new habits come in. Get together and identify what makes you happy.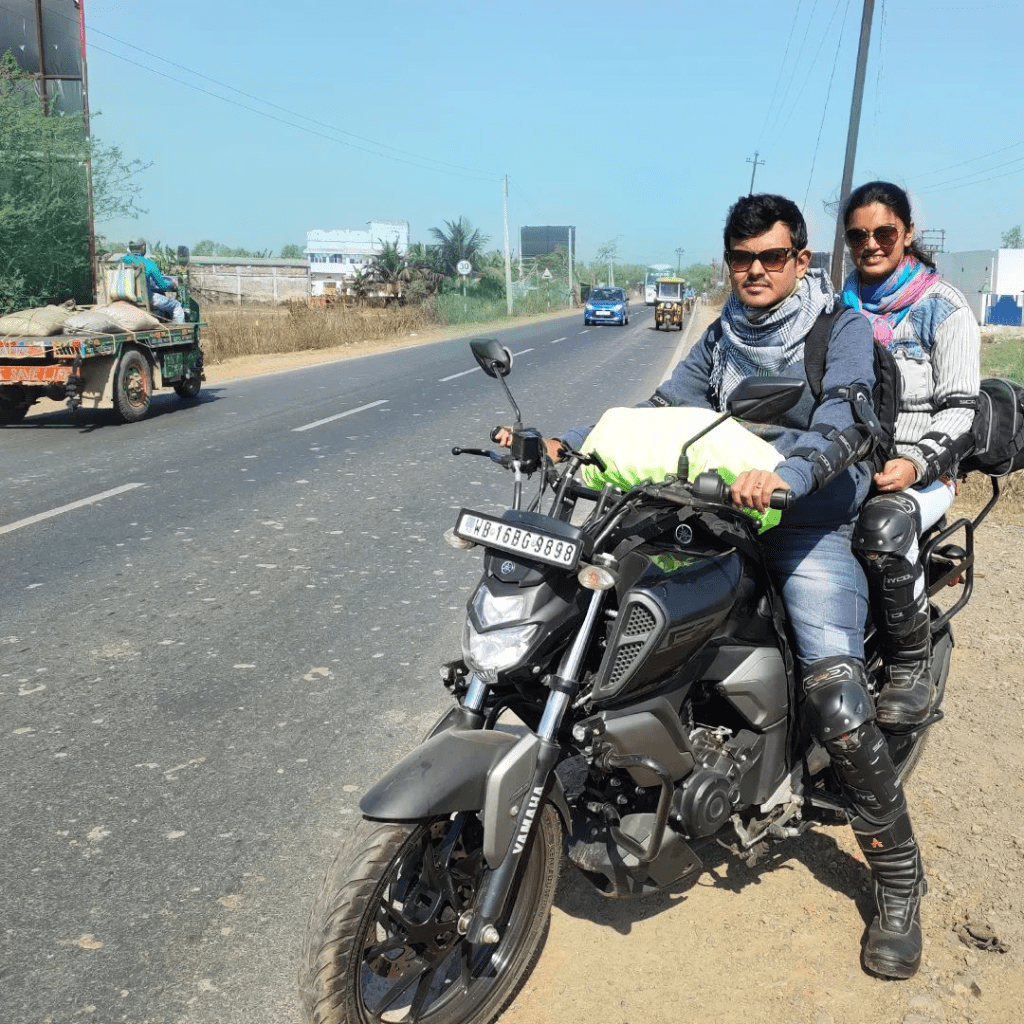 It keeps your relationship fresh and vibrant to establish new traditions. Together, make a list of things you've always wanted to do, or new habits you want to keep. Even simple ones, like going on a date every Friday, are wonderful.
Matching Halloween Costumes
On Halloween, both fairy tales and nightmares can come true. But no monster can stand up against the love you share with your partner. Be goofy, scary, or stunning together with matching Halloween costumes. Whether you're Romeo and Juliet or just Zombies, you can't go wrong.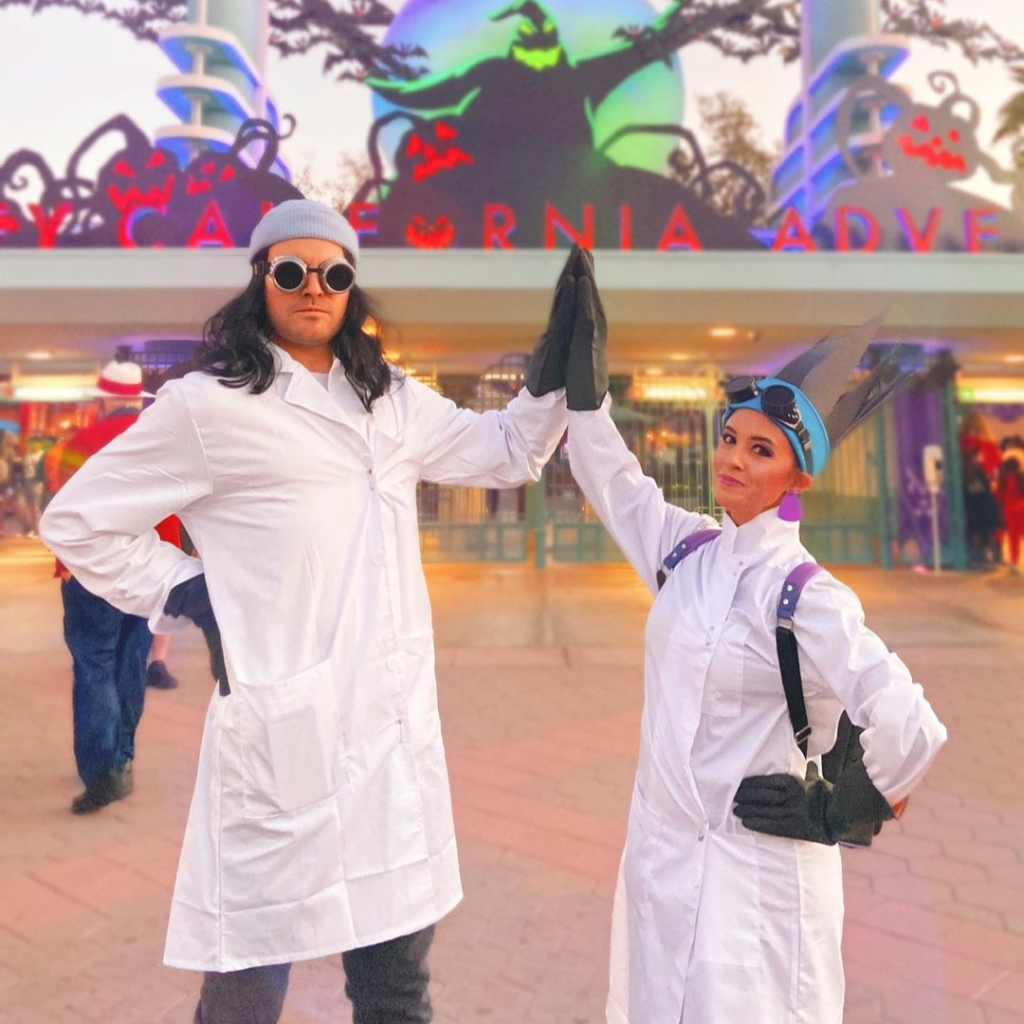 Forget those Spirit Halloween couple costumes. Get creative and pick your own iconic duo. Mickey and Minnie are a timeless classic. No matter who you choose to go as, you'll have fun picking out your costume and heading out to that costume party together.
Visit A Wonder Of The World
The most well-known landmarks in history were built as a way to honor cultures, peoples, events, and everything in between. Although there are dozens, if not hundreds, of notable landmarks, none can compare to the Seven Wonders of the World.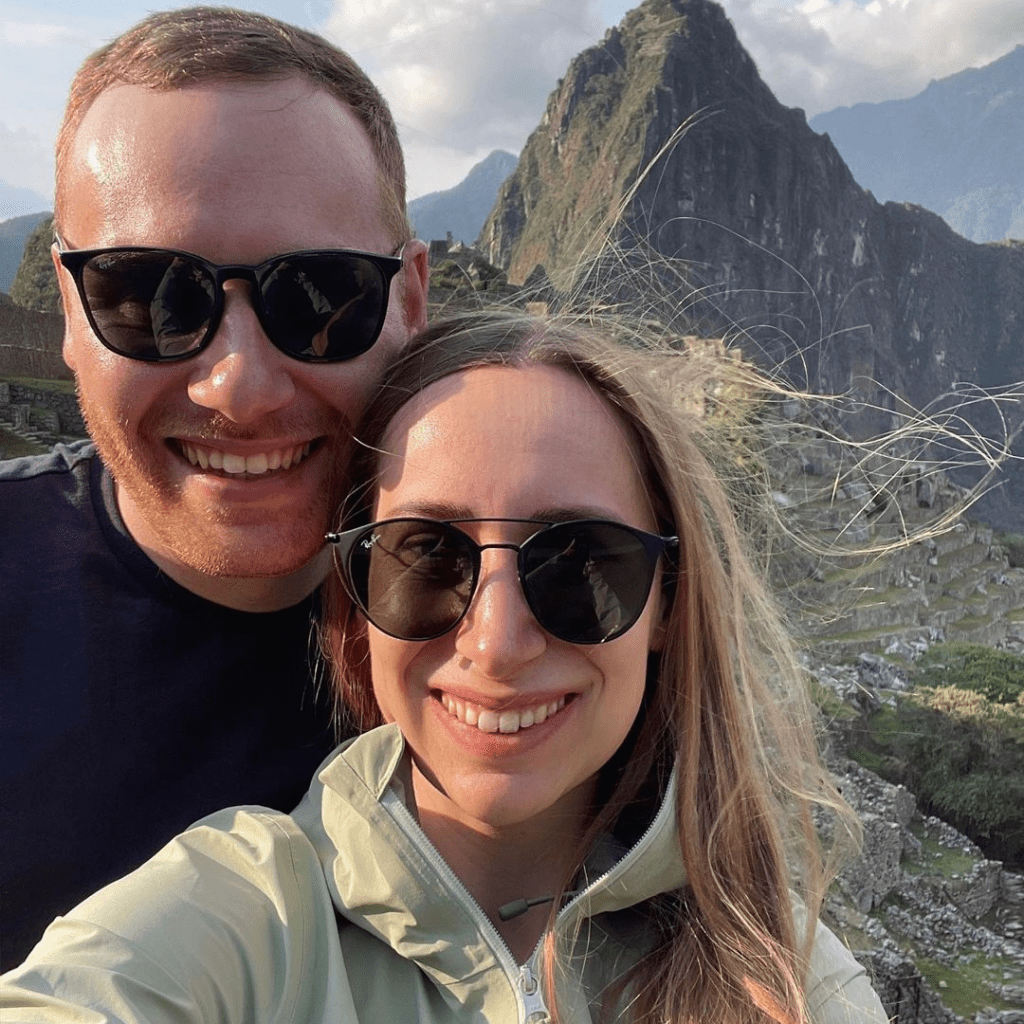 You can learn more about the world and share this unique experience with your partner. These ancient structures ignite a sense of wonder and awe that you and your significant other can share together. There are wonders all over the world; you don't need to take a long trip to see one.
Relaxing Together
One of the most popular services at high-end spas is the couple's massage. What could be more intimate than snuggling up next to your significant other in the utmost comfort? We all know how our daily routines can be stressful, and taking time to relax together can bring a fresh start to your week.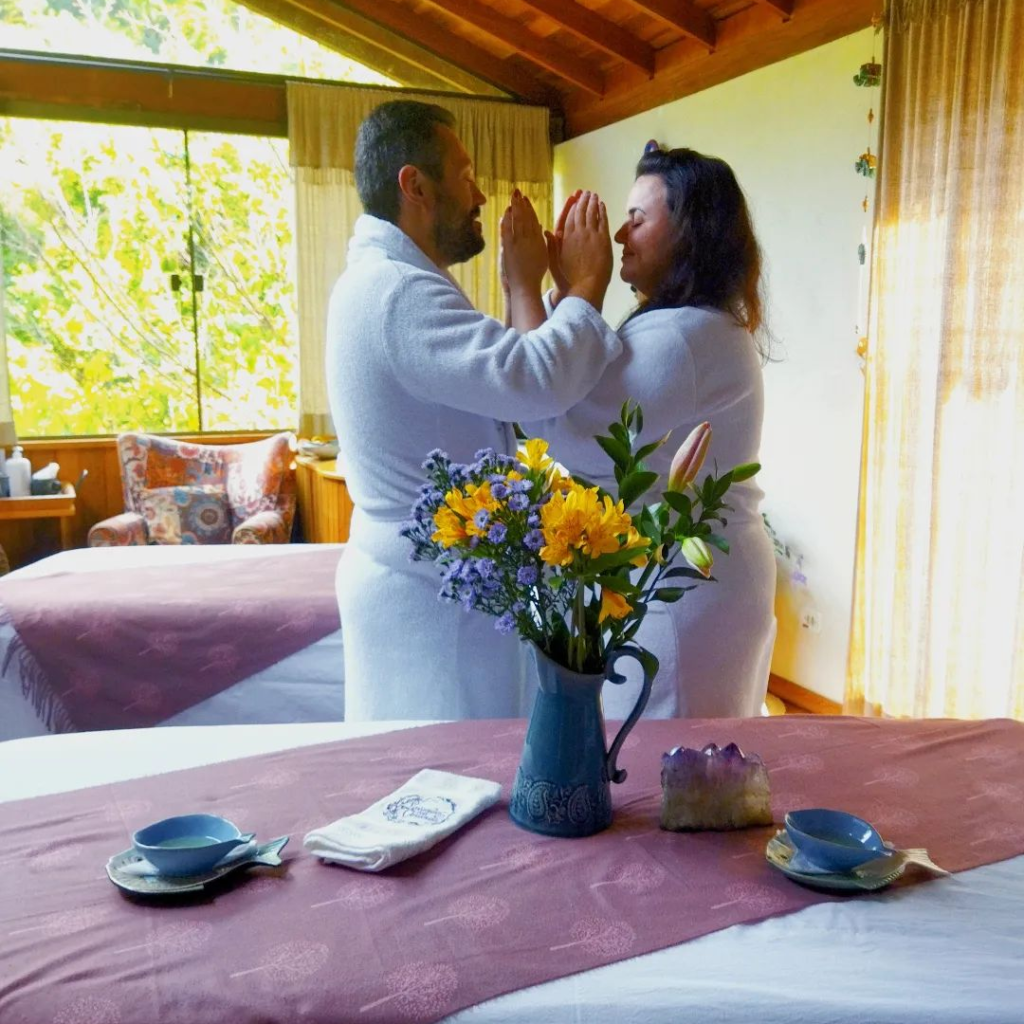 There are many ways to enjoy a spa day with your boo. If you're not into having someone touch all over your body, a foot massage might be just as relaxing. Another romantic idea is to take a massage class together and learn to give each other an at-home spa treatment.
Know Each Other's Roots
Part of who we are comes from where we grew up. It shaped who you are and will always be a part of you. An authentic relationship is built on trust and understanding, and that includes knowing about your SO's life before you entered their story.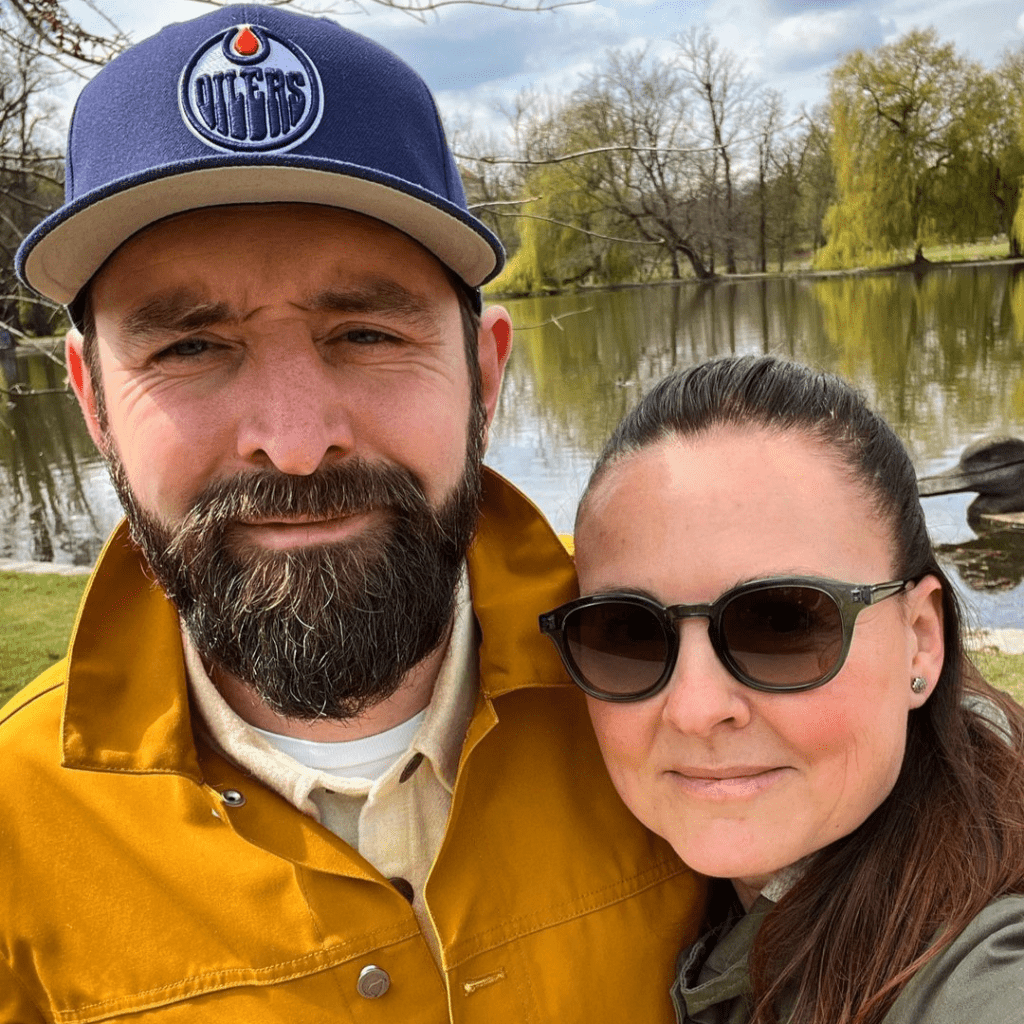 Visiting a person's hometown is like receiving a rare glimpse into their life and history. You get to learn more about your spouse as you explore their past together. Go on a trip and drive by their childhood home, or flip through photo albums at their parents' house.
Going Out In Style
Do you often find yourself checking the clock in between bites of food? If you and your partner both struggle to unplug, plan a night out with a luxurious meal at a posh restaurant without stressing about unfinished housework, children, or job obligations.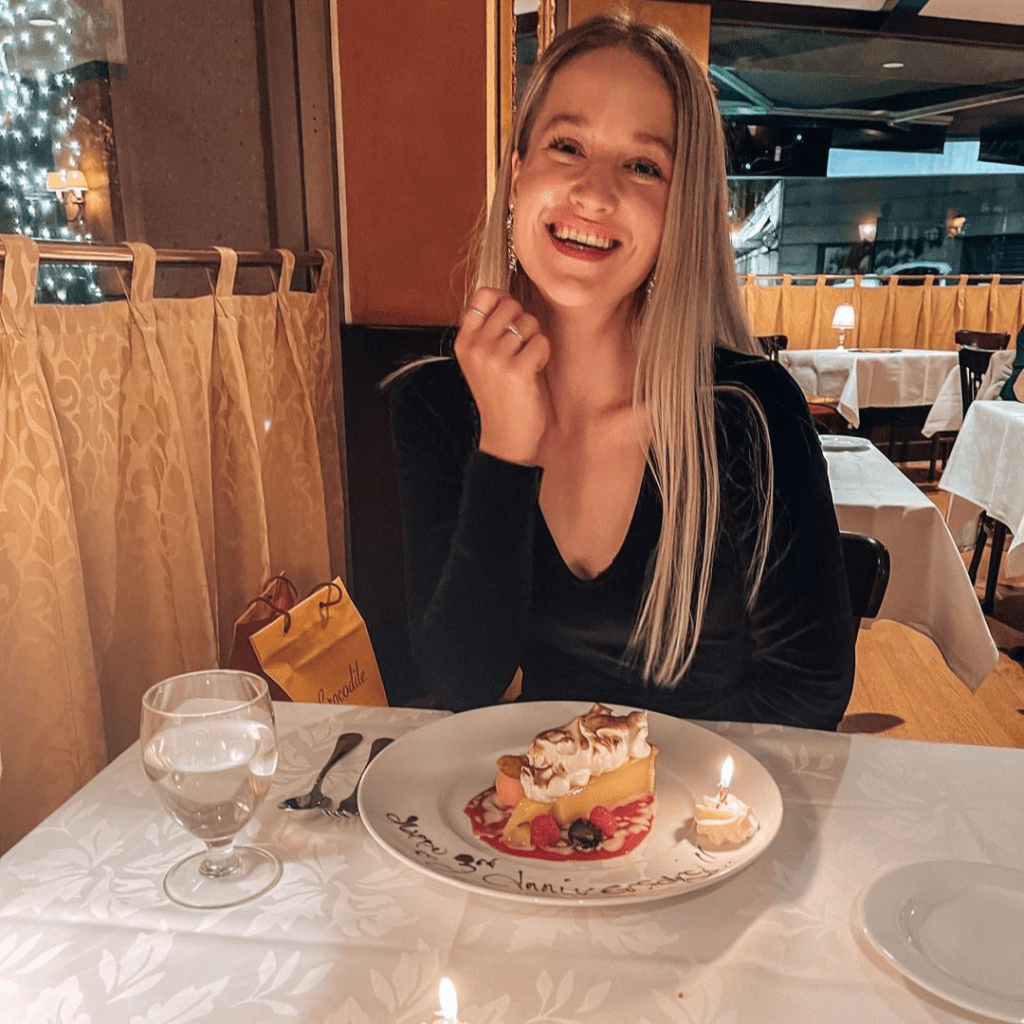 Maintaining a healthy romance is not easy, but it can be done with minimal effort sometimes, like taking a couple of hours to yourselves on a Saturday night. Don't forget to treat yourself and your better half with kindness and fun every now and then.
Binge-Watch TV Shows
Nothing says "cozy" like cuddling with the one you love by the fire on a cold night, either at home or on a camping vacation. One of the nicest (and cheapest) ways to spend an evening with your partner is to binge-watch a new TV program with your sweetheart.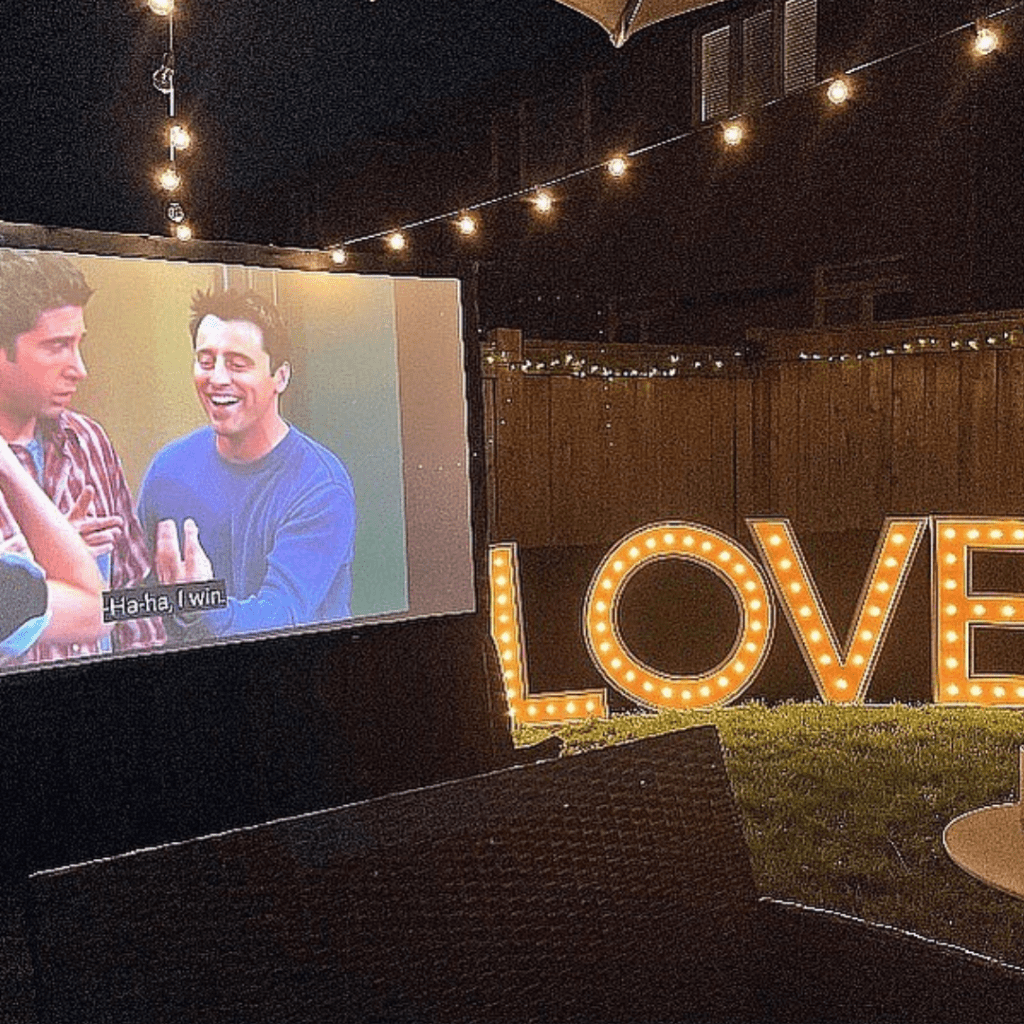 Alternatively, you could show them your favorite and experience the show again through their eyes. Long-running classics like Modern Family, Game of Thrones, or The X-Files will require several dates to go through. So turn on Netflix, make some popcorn, and cuddle up with an extra blanket for a wonderful date night.
Go Dancing
Even if you don't listen to music a lot, chances are you have at least one favorite song you can't live without. If you need to add some flavor to your day, pull up an upbeat Spotify playlist. Blast some rock and go crazy.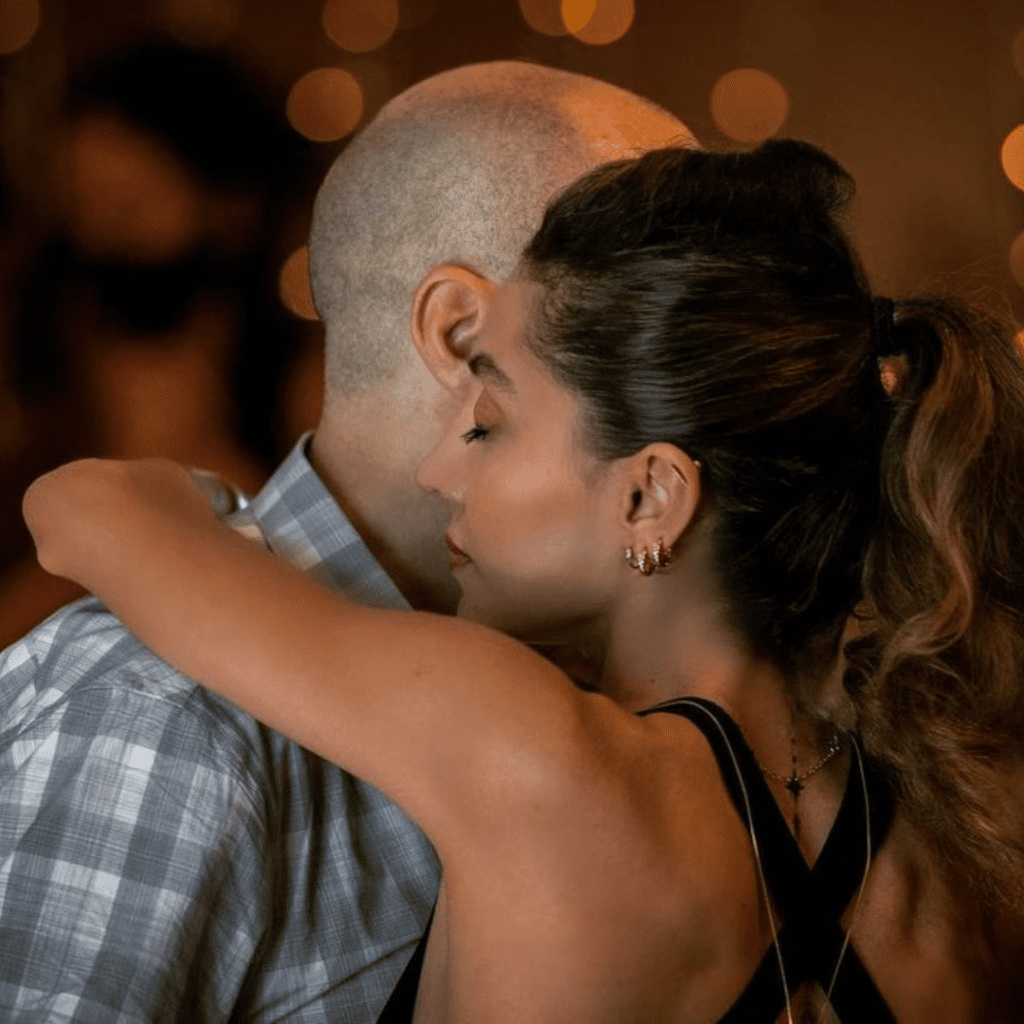 Or, choose a more mellow track and slow dance in the living room. It doesn't need to be during a planned evening at home. Just turn up the music while you wait for the food to cook, and turn the kitchen into a dance floor.
A Couple's Marathon
Running a marathon together might be a great way to strengthen and develop your relationship. Consider this: You are both working at the same objective, inspiring one another to continue and provide your best effort. And they will always cherish the memories of passing the finish line together.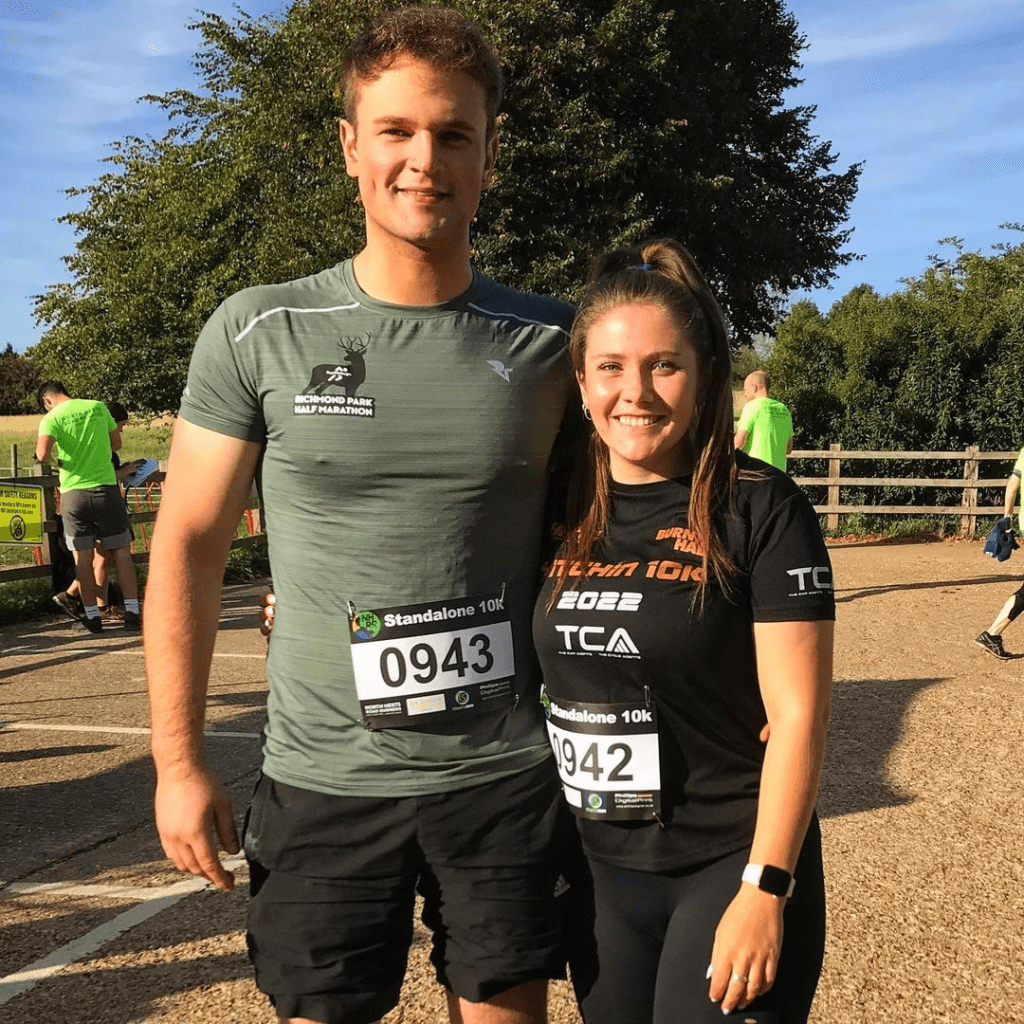 Training for a marathon is a great chance to stay aligned with each other and spend quality time together with your spouse. The same joy, agony, annoyance, exhaustion, and excitement you and your spouse experience throughout marathon training will bring you closer.
Kissing On A Ferris Wheel
Just picture yourself with your special someone atop the Ferris wheel. When you're high up on the Ferris wheel, the rest of the world and everyone in it seems so small. As you take in the breathtaking view below, you might find that your heart swells with love.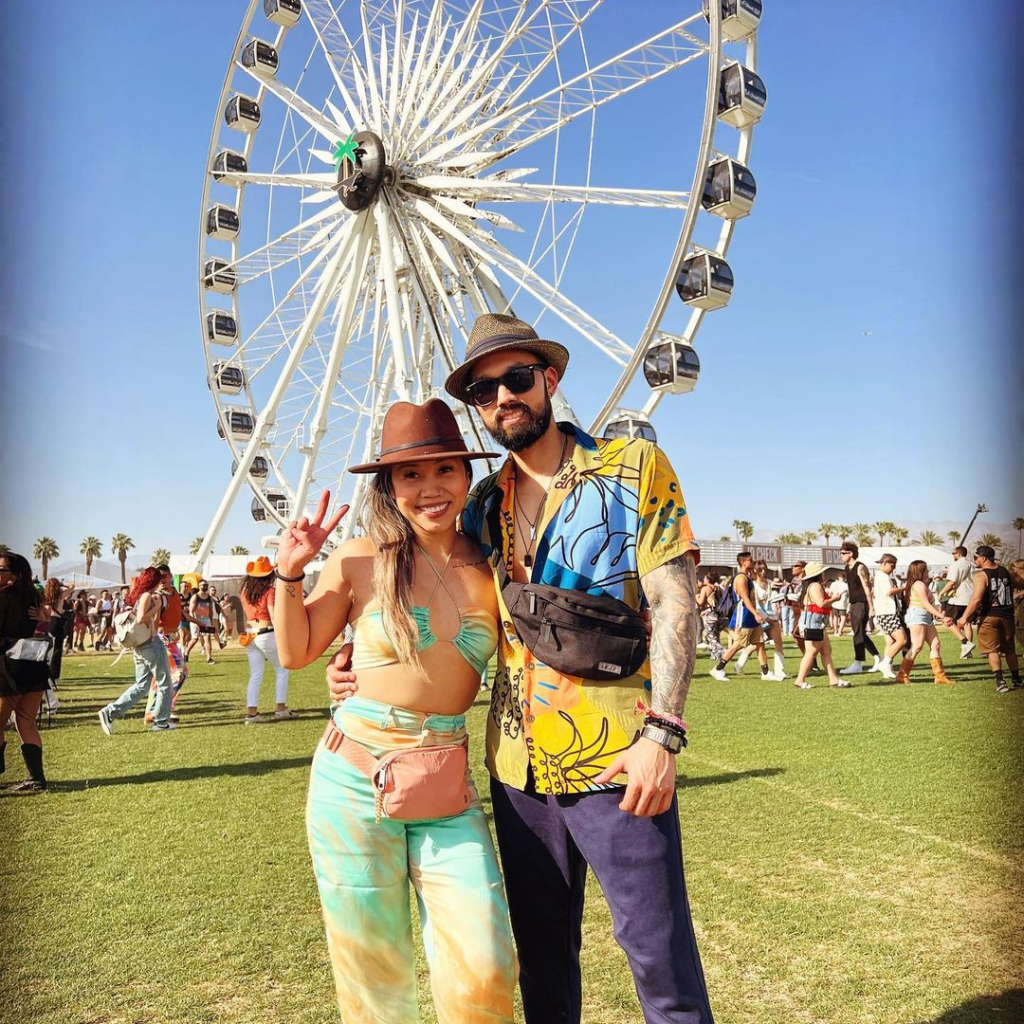 It is said that if you kiss your significant other at the highest point of this Ferris wheel, you will be together forever. The next time you see a Ferris wheel, know that what you're really seeing are boxes of joy stacked sky high.
Art Classes
Whether you enjoy ceramics, painting, or sketching, enroll in an art class and unleash your creativity. You could come upon a skill you didn't know you or your soul mate have. Display your work in your house so you may always remember how much fun you had that day.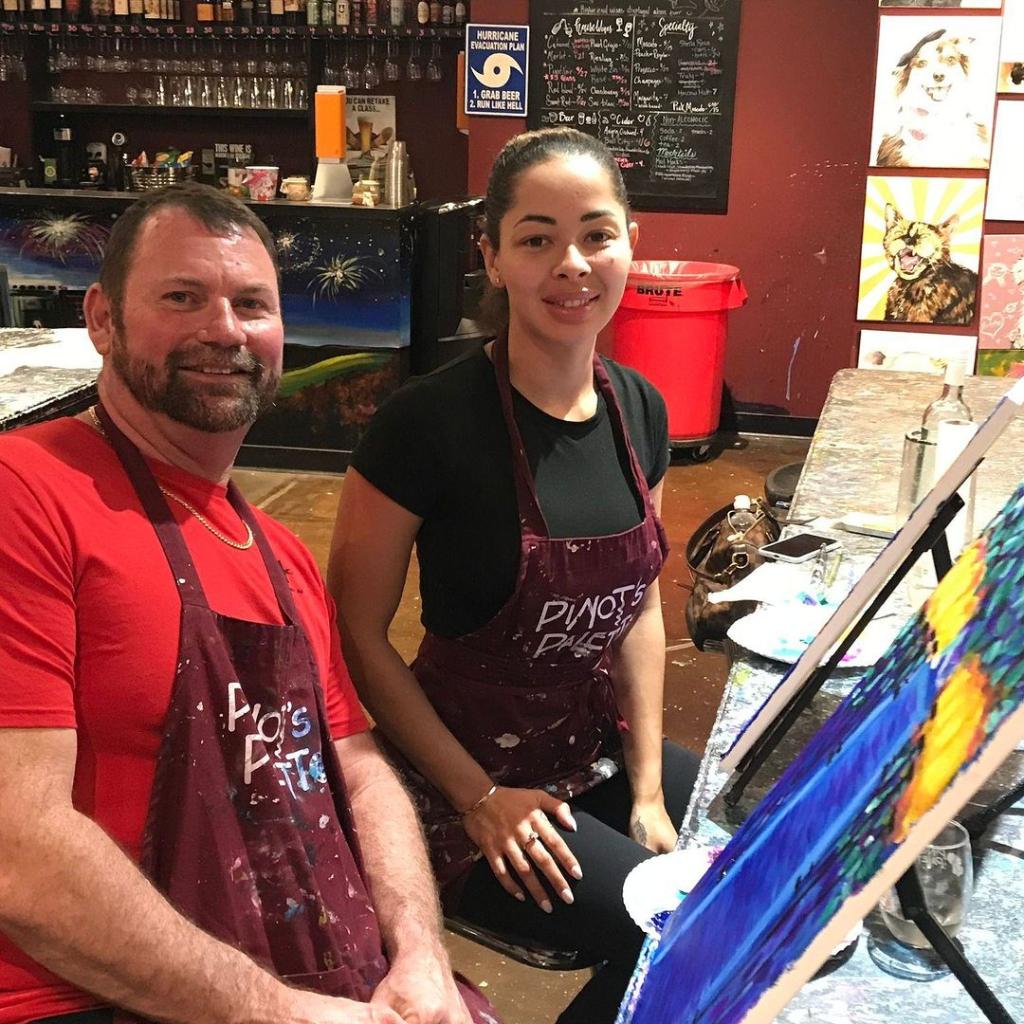 Whether you've only had one date or have been married for 25 years, couples of all types can benefit from taking art classes. It challenges your mind and communication in brand-new ways. You can see about joining couples-only art classes, too.
Live In A Castle For A Day
Castles make for romantic settings, whether you want to propose, enjoy your honeymoon, or simply wine and dine with your lover. What lady doesn't, at some time in her life, aspire to be a princess? Imagine being the center of attention while wearing a magnificent gown, dancing elegantly at an evening ball with your man.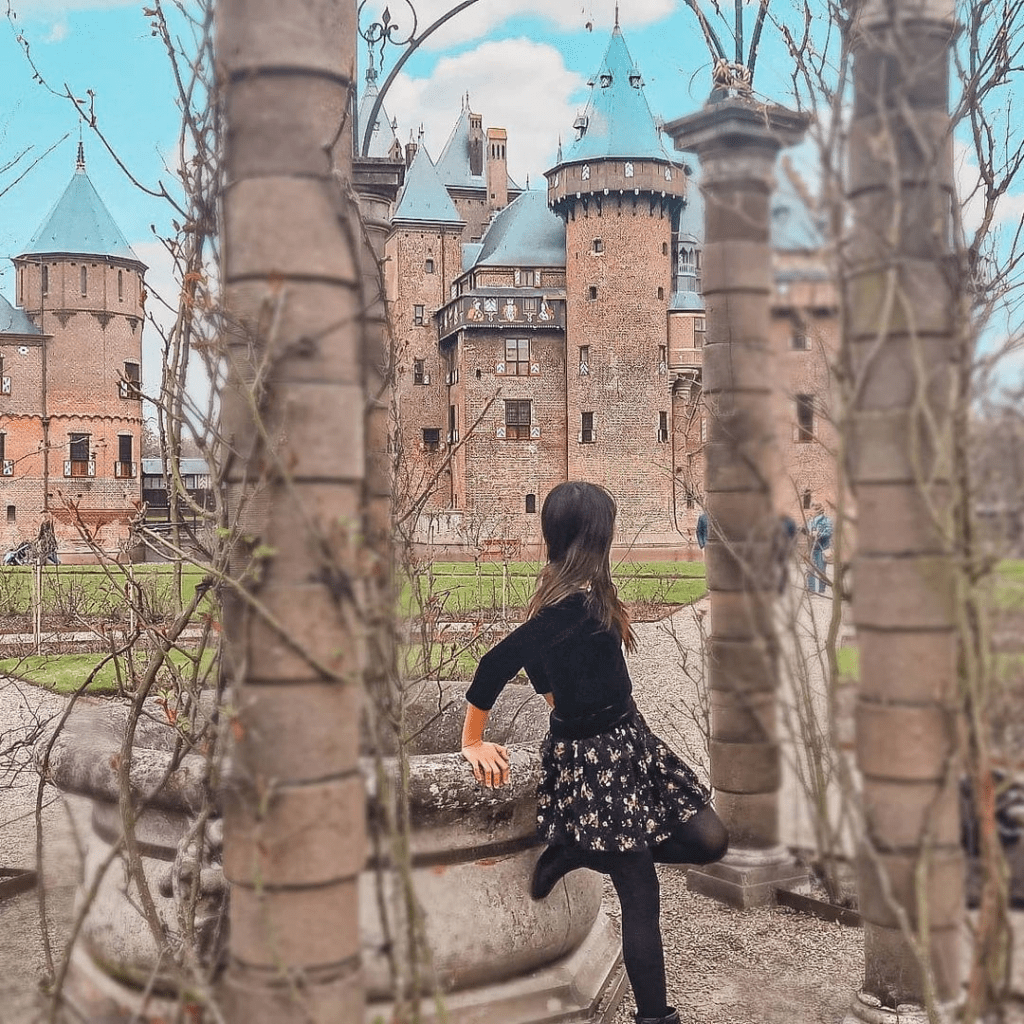 You can spend a romantic evening in a palace with your prince—even if you weren't born into a wealthy family or have a fairy godmother. If you think this idea is outdated, think about it from a historical point of view and how enriching the experience would be.
Escape Room Make It A Fun Double Date Experience
Escape rooms are fun with friends, but for couples, they can be a test and practice for working together, communicating, and cooperating under pressure. If you're not familiar with them, it requires teamwork and a level head to make it through each of the puzzles within the allotted time.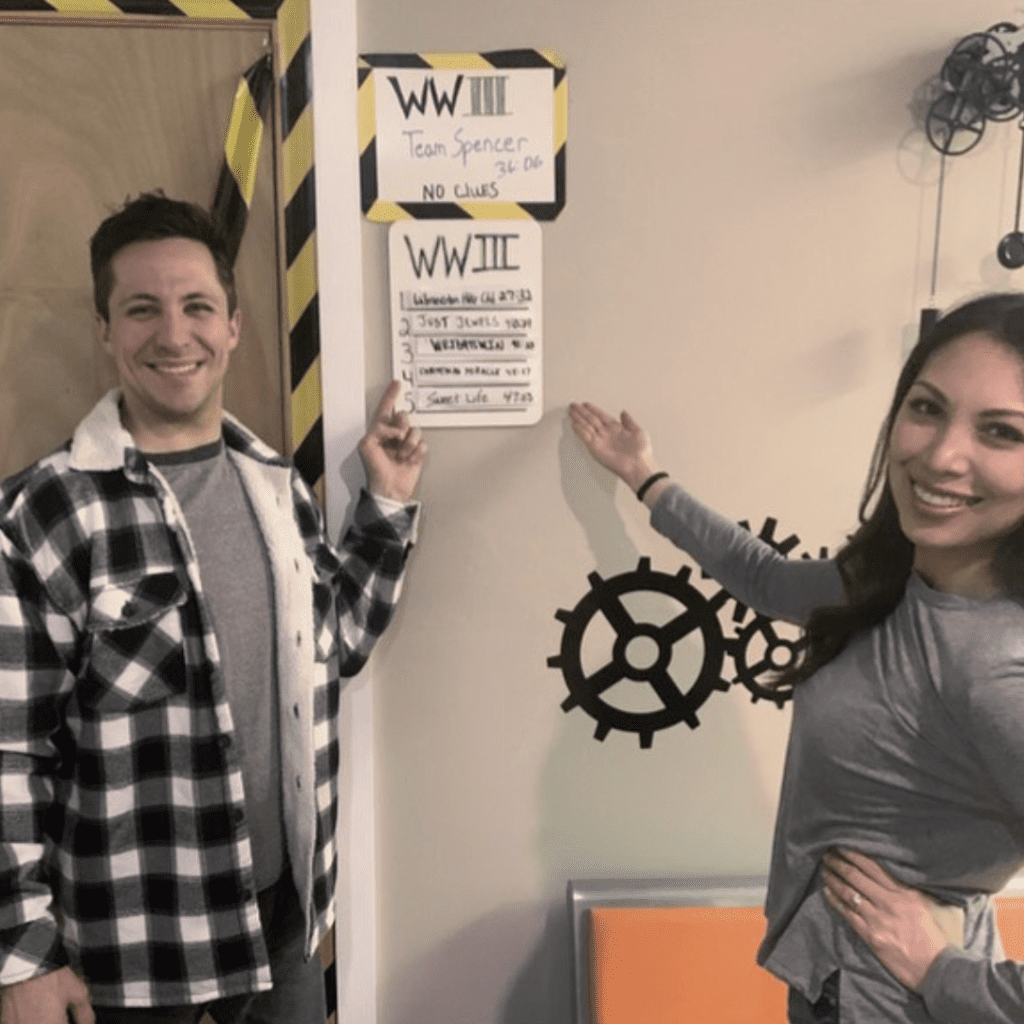 Exciting activities, such as an Escape room, are great for singles and friend groups, but they're especially great for couples and double dates. If you do the latter, you can even make it a challenge to see which couple solves the puzzles faster. Either way, you'll have a blast.
Cooking Classes
Taking a cooking class together is a fun activity for couples since, like making dinner at home, it results in a tasty meal. Make plans in advance, decide on a common theme for the kind of food and restaurants you want to visit and get ready for a night of laughter.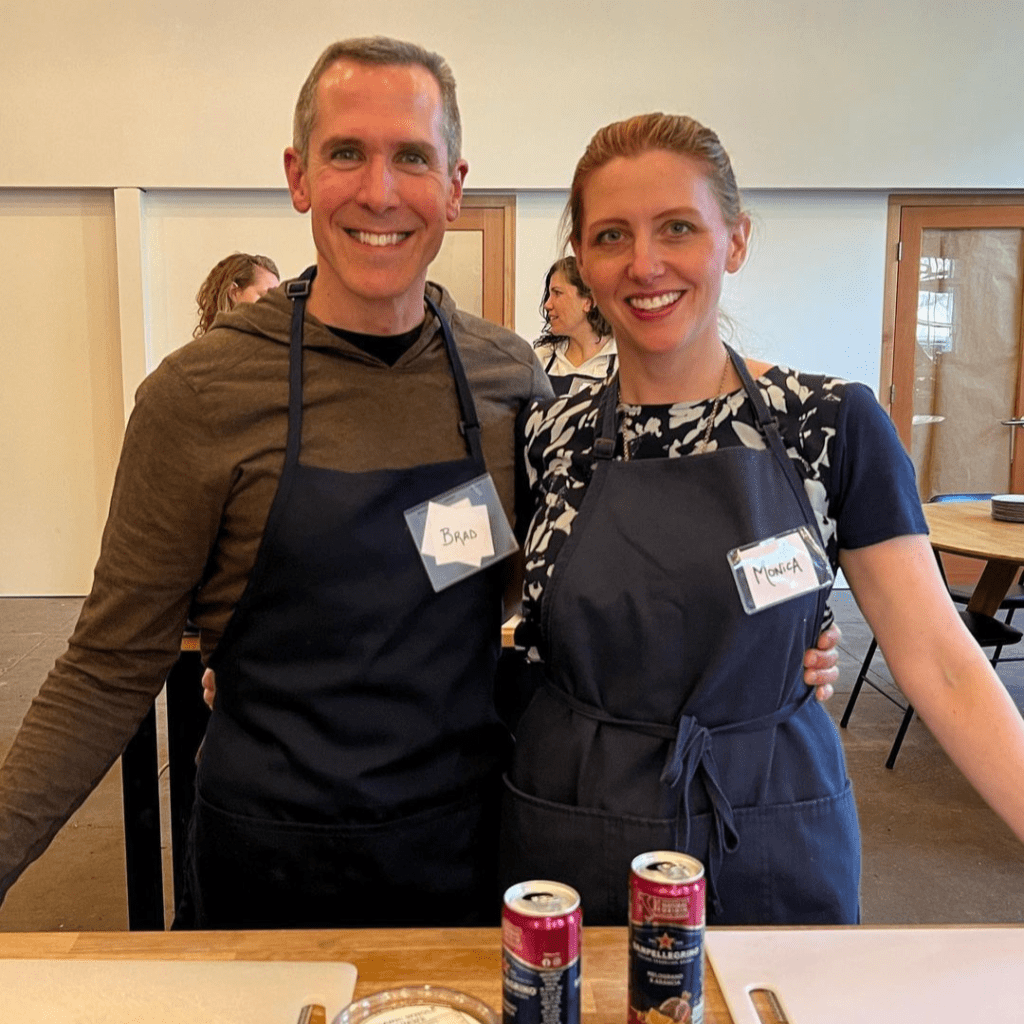 Multiple studies show that couples who engage in activities together, like cooking, going for runs at the park, or watching movies together report higher levels of happiness and commitment in their relationships than those who don't. We can't think of any reason not to give this a try.
Watch A Play With Your Soulmate
Going to the movie theater is a classic, but watching actors on a flat screen can get dull. Instead, go see a play together. Even if you don't live near NYC or London, chances are there are good playhouses near where you live.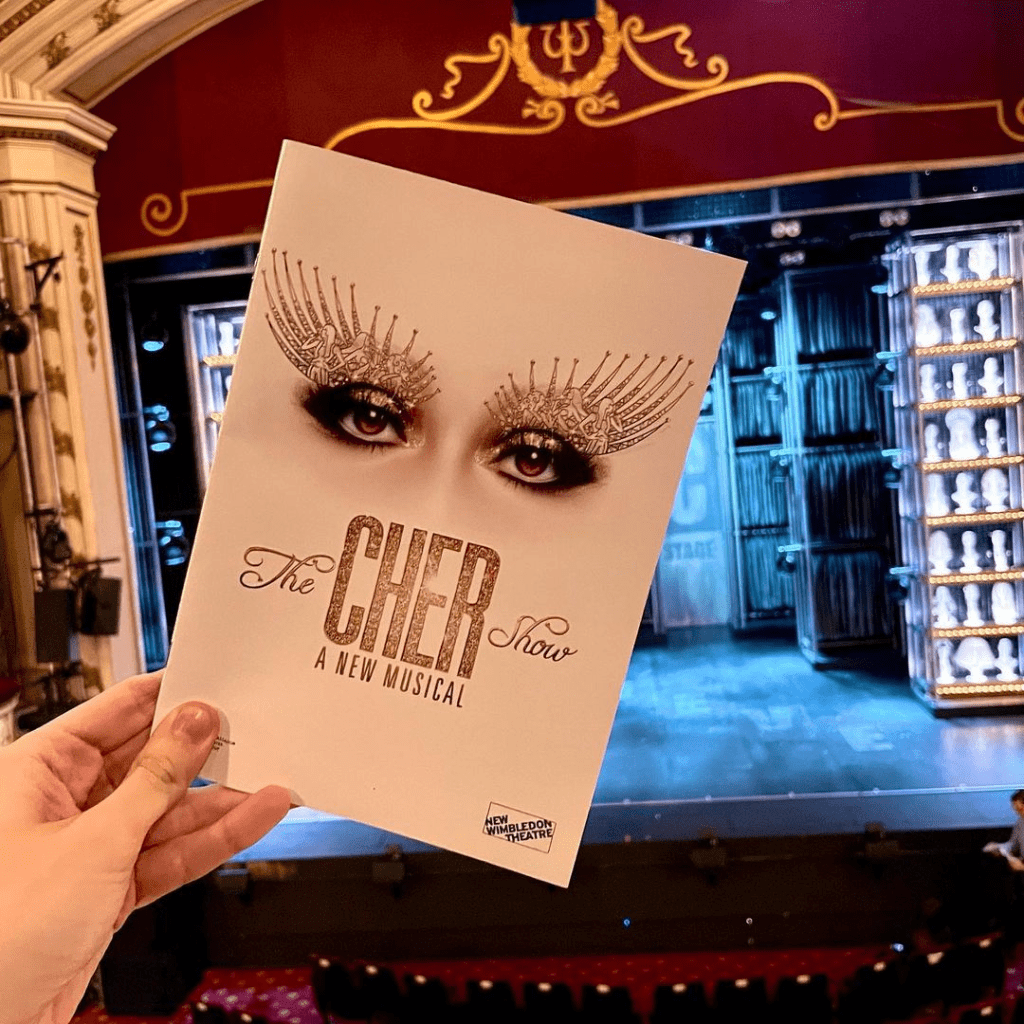 Even if you and your significant other don't share the same likes in plays, that's actually a good thing since it means you can learn more about one another. Whether or not you end up liking the show, an attempt like this one is romantic in its own right.
Volunteer Together
Volunteering is a remarkable and fulfilling experience. You'll feel proud and satisfied after taking the time to give back to your community. More importantly, it's a fantastic method to build relationships with your community. And carrying out this noble deed together with your loved one only enhances its benefits.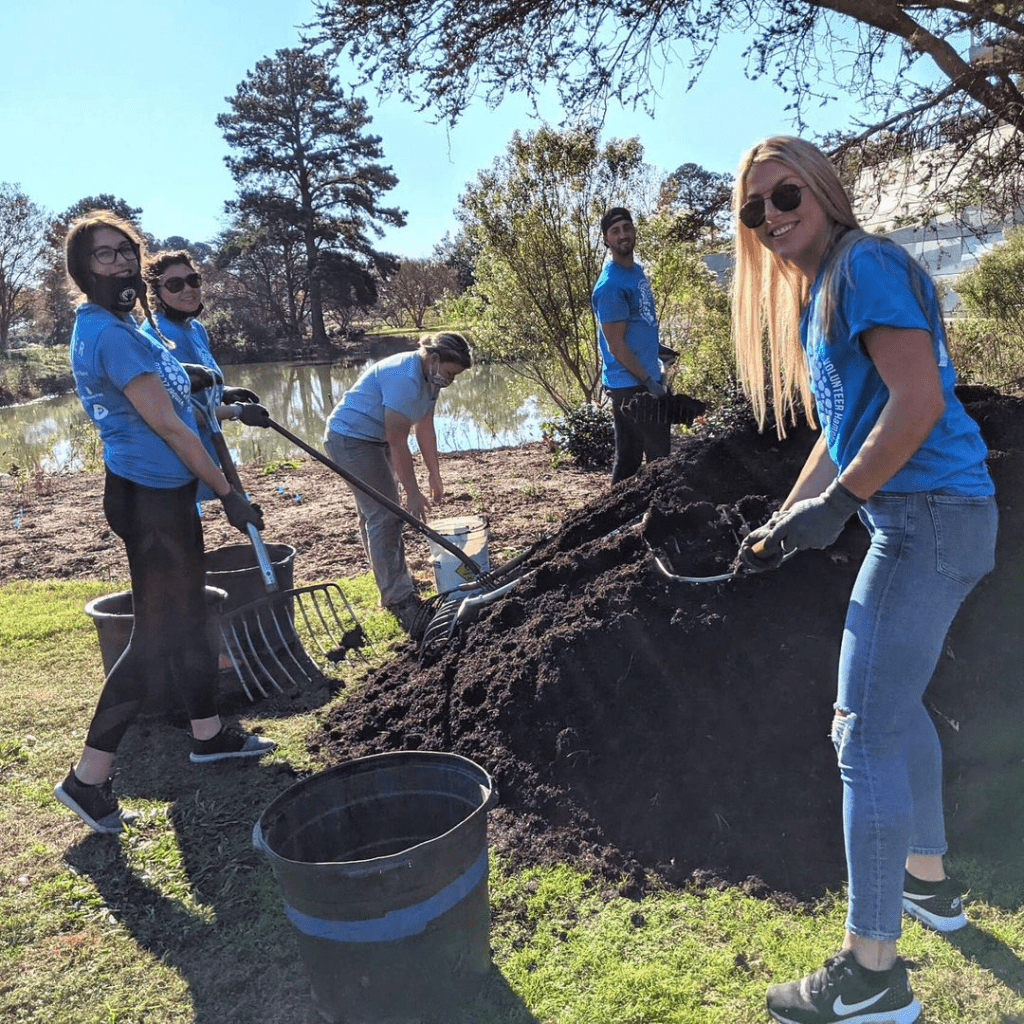 Nothing is more alluring than seeing a loved one give a piece of themselves to help make a better world, even if it's part of a small-scale local effort. Volunteering is a fantastic opportunity to broaden your viewpoint and develop a deeper respect for one another and give some kindness back to the community.
Road Tripping With Your Boo
If you have some free time and want to give your romantic life a little spice, get ready to pack a bag with the essentials and some snacks for the car and leave on the same day that you had the idea for a road trip. Don't be afraid to be spontaneous!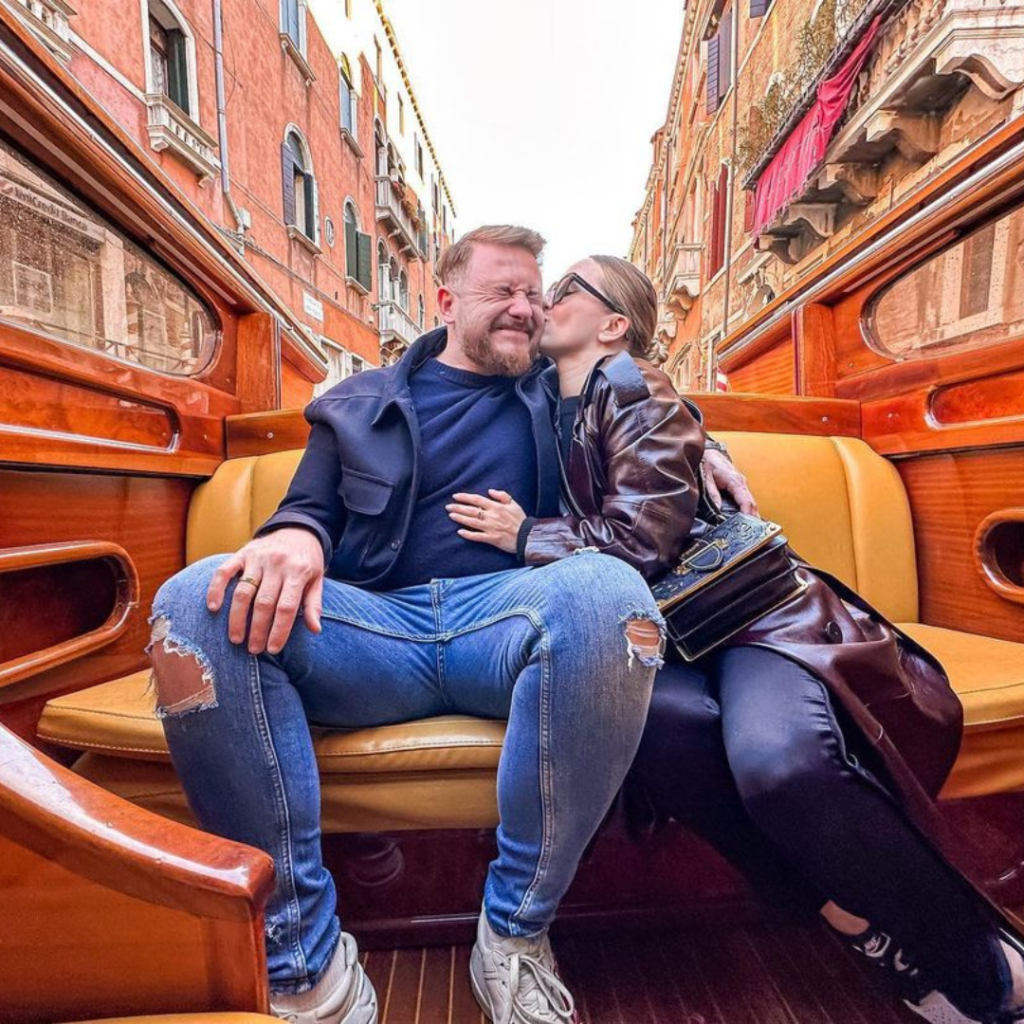 Depending on the way you manage certain events and plan your vacation, spending a lot of time cooped up in a car with someone else may be either a good or awful experience. So, our advice is that you be honest with each other and work on your expectations to avoid frustrations.
Take A Day Off To Stay In Bed
There's a reason why we all enjoy lengthy, leisurely days with nothing specific to accomplish. You truly have the freedom to pass the time doing whatever you want. That includes binge-watching a full season or two of the latest show.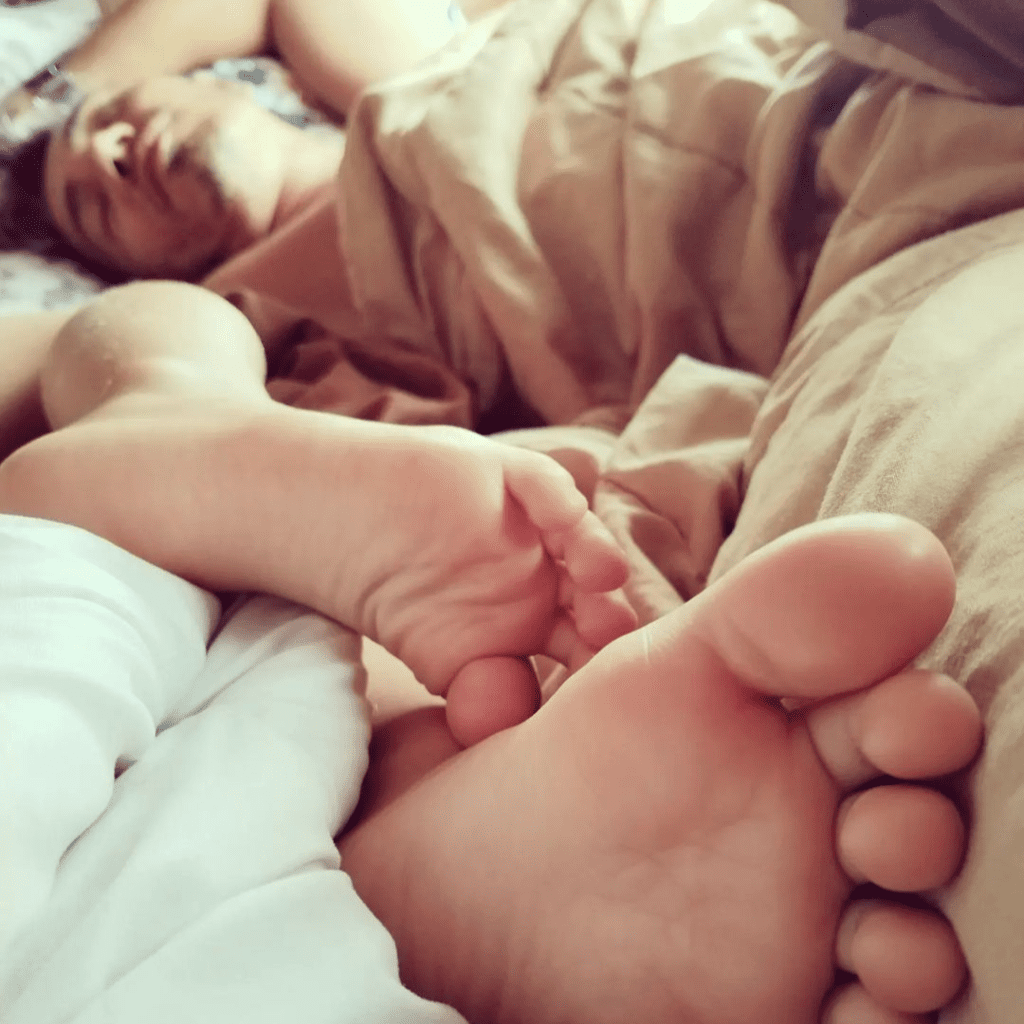 But even that can seem like a chore sometimes. If the voice in the back of your head is telling you to get up and do laundry, give yourself a break. A day spent in bed with your bae is so much more enjoyable, and a great way to deal with bad weather canceling your plans.
Move In Together
Nothing is more painful than feeling "deceived" as a result of a misunderstanding. To minimize hurt sentiments, it's best to have an open discussion before moving in together. If you believe you'd wish to live with your soulmate, try to visit each other as often as possible.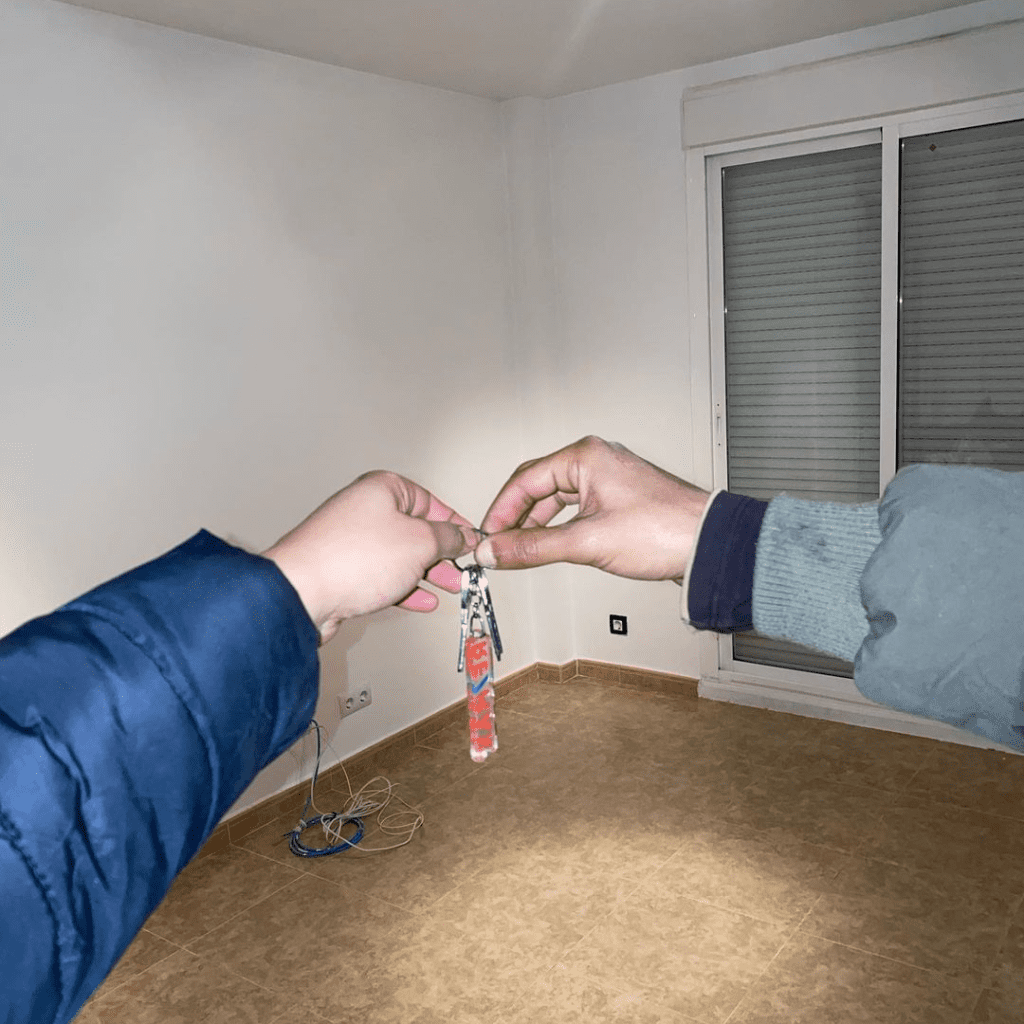 There is a level of familiarity that develops over these short-term visits that standard dating just cannot mimic. You'll see your partner when unforeseen frustrations arise or when you're in awkward situations. Moving in together might be a smart next step if your relationship thrives even when you're not on your best behavior.
Karaoke Duet
Ah, duets. It's the moment in every musical when the two main characters realize they're in lvoe. Depending on who you are, date night at a karaoke club can be terrifying. But if you like the concept, you should consider booking a private space to belt it out with your sweetheart.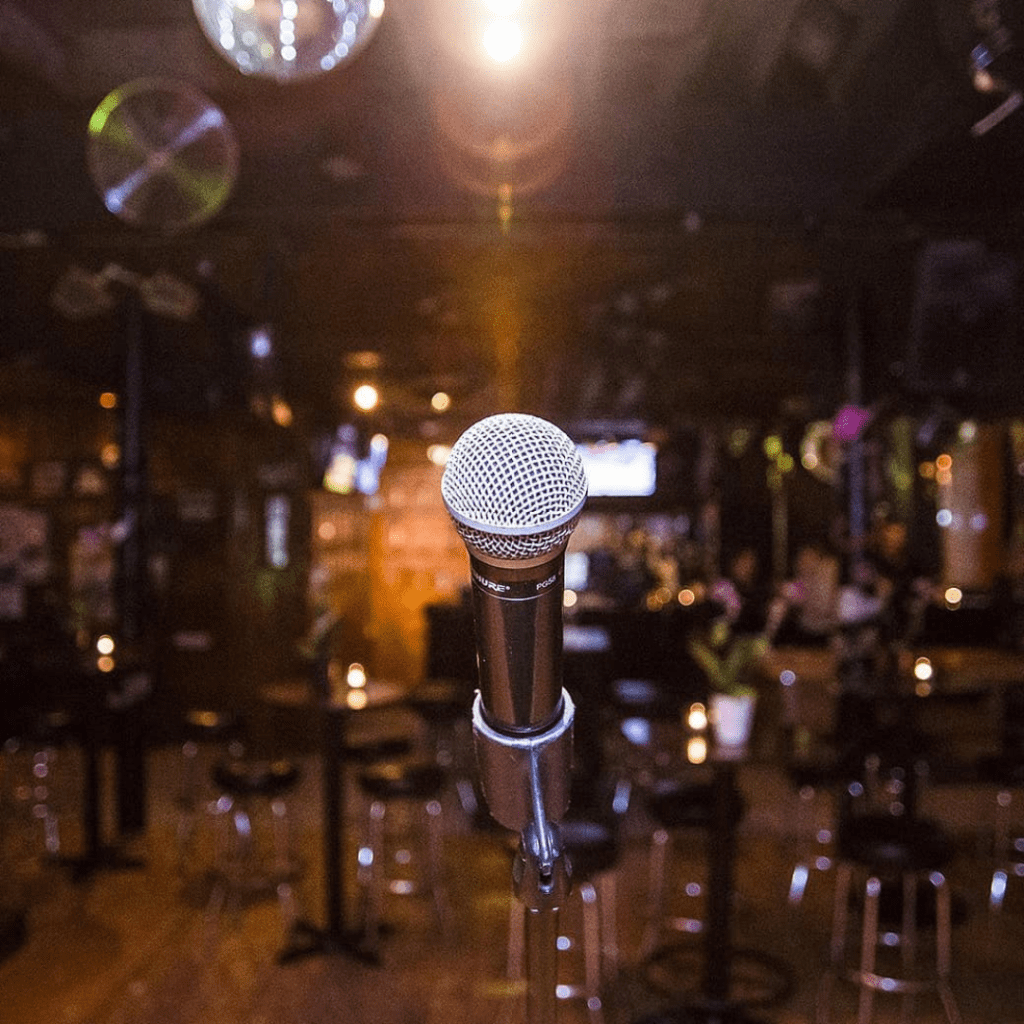 Just think how much fun it would be to embarrass yourself in front of your partner. To us, that describes the ideal Saturday evening. Again, it might sound silly and embarrassing but know that you and your soulmate will be talking about it for years to come.
Go Mini Golfing
Miniature golf is a time-honored dating activity that never fails to please. A night out on the fake green is entertaining and difficult for golfers of all ability levels. Even first-timers will feel a sense of playful competition when their SO is standing on the green next to them.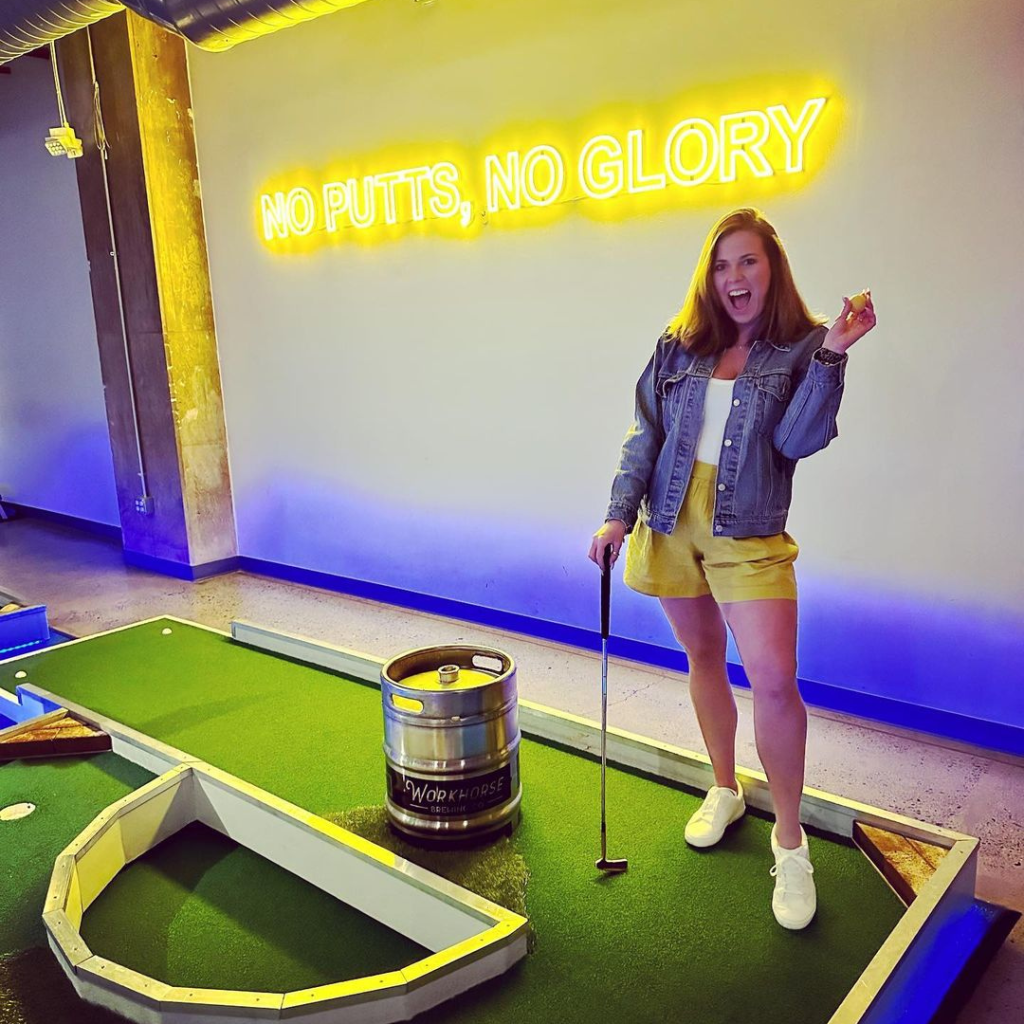 Unlike a long, frustrating game of Monopoly, a round on the mini golf course brings about that fun competition that only ends in laughs and stories that you'll tell for months to come. Level up your mini golf night by going out for drinks first.
Have Fun Bowling
Bowling is a great date night activity. Unless your SO is a pro bowler, you can almost guarantee that you'll both make mistakes. We suggest keeping the bumpers down and having fun with it, even if it means you miss every time.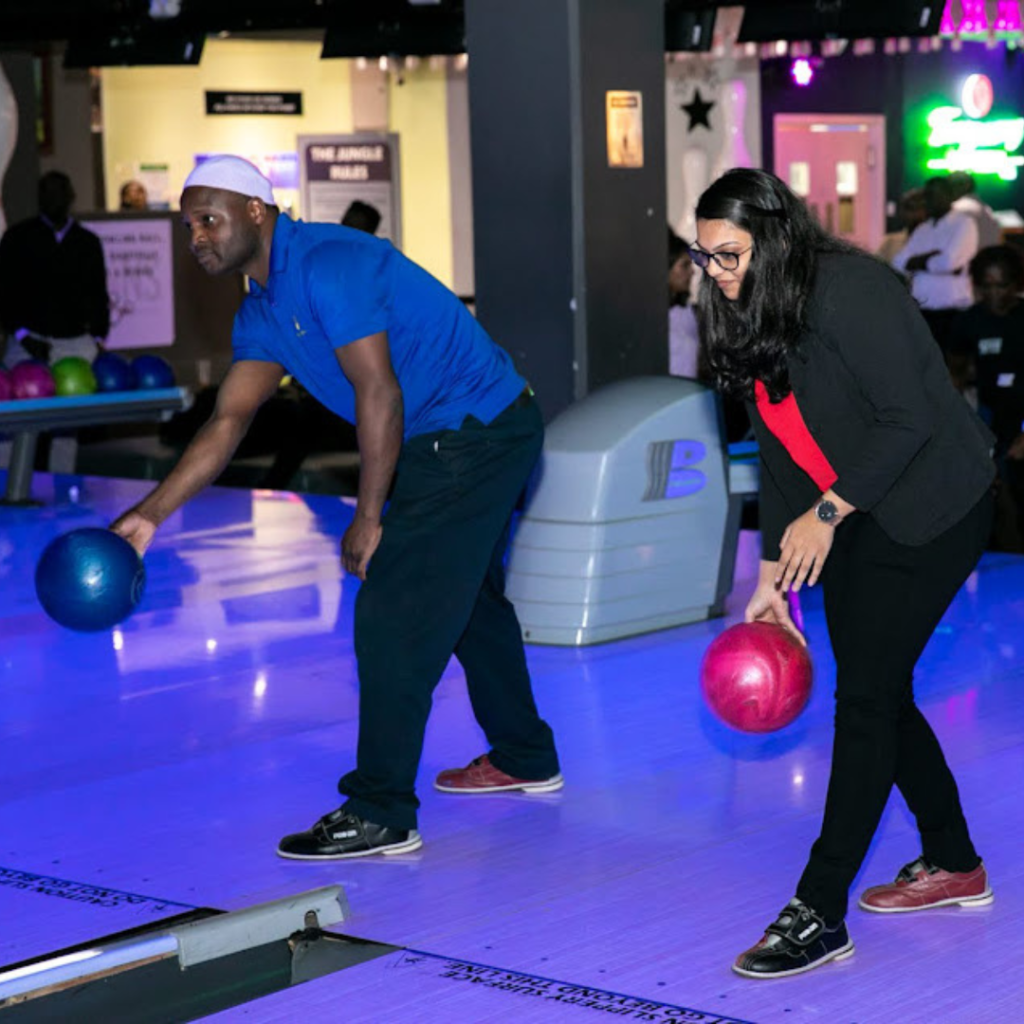 It gives you a chance to just have fun and act silly. Laughing together on a date is a great way to get to know each other and share some jokes. Pair it with a drink or bowling alley junk food for a fun evening.
An Unforgettable Tandem Bike Ride
Independence is fantastic. However, learning to let go of some of that power in a relationship may help you both grow stronger and closer. When riding a tandem, the front rider, or captain, controls the bike's direction and speed, while the rear rider must blindly follow the captain's instructions and rely on their judgment.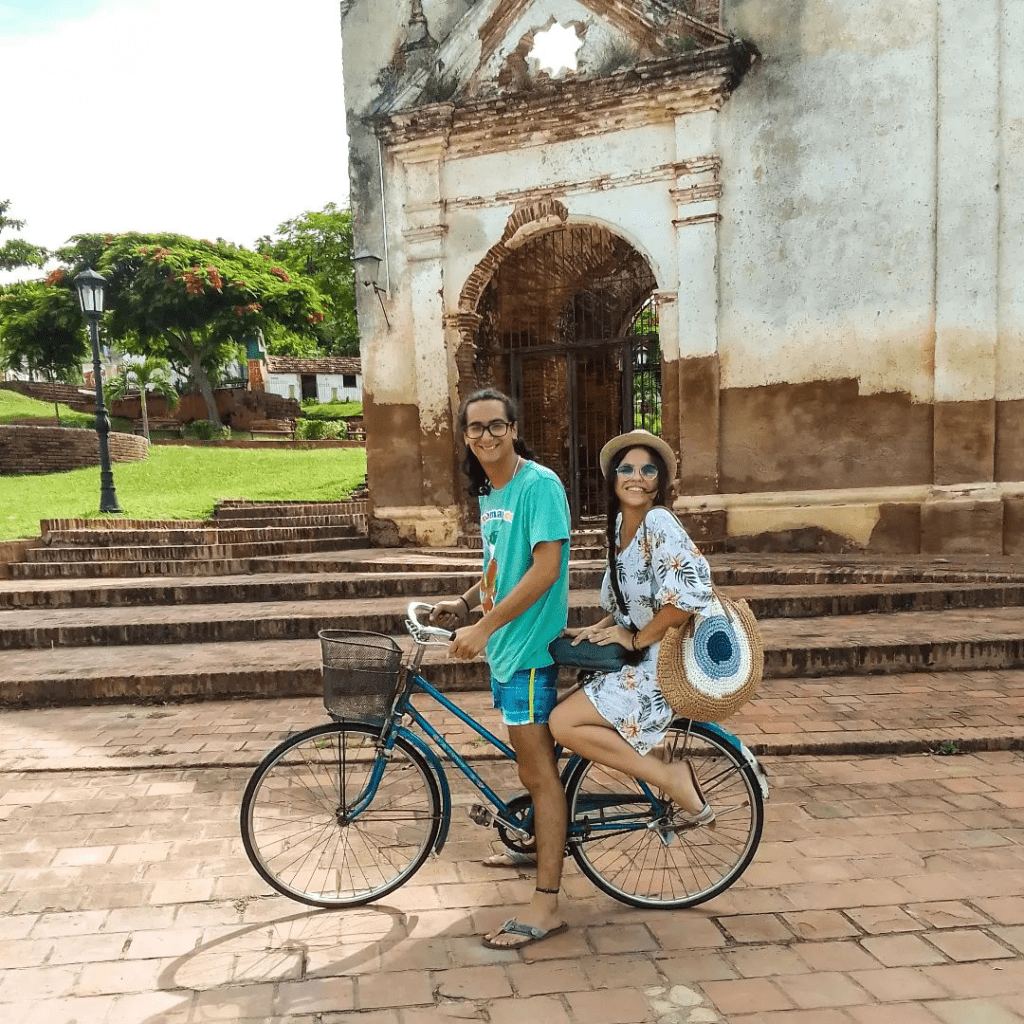 It takes comunication to ride a tandem bike and keep pedaling in unison for a long period fo time. You'll discover that working together on a tandem bike is simpler once you've done it a few times and that it translates to other areas of your life as well.
Go Veggie For A While
Everyone has the freedom to decide how they will eat—allergies notwithstanding. And while eating junk food is satisfying at the moment, you might not feel so great in the long run. Partner up with your SO and go on a healthy food journey together.
Restricting yourself and getting out of your comfort zone will force you to explore new recipes or restaurants for date night. Even if you cave after a month, it's an experience you shared with your partner, and you might have a new love of cooking nights.
Matching Tattoos
Tattoos can be super cool and meaningful but they also require some good thinking before you make the decision to get yourself one. Getting a matching tattoo with someone else is a major commitment. Unlike mom-daughter or siblings tattoos, you never know if your bond with your significant other will continue forever.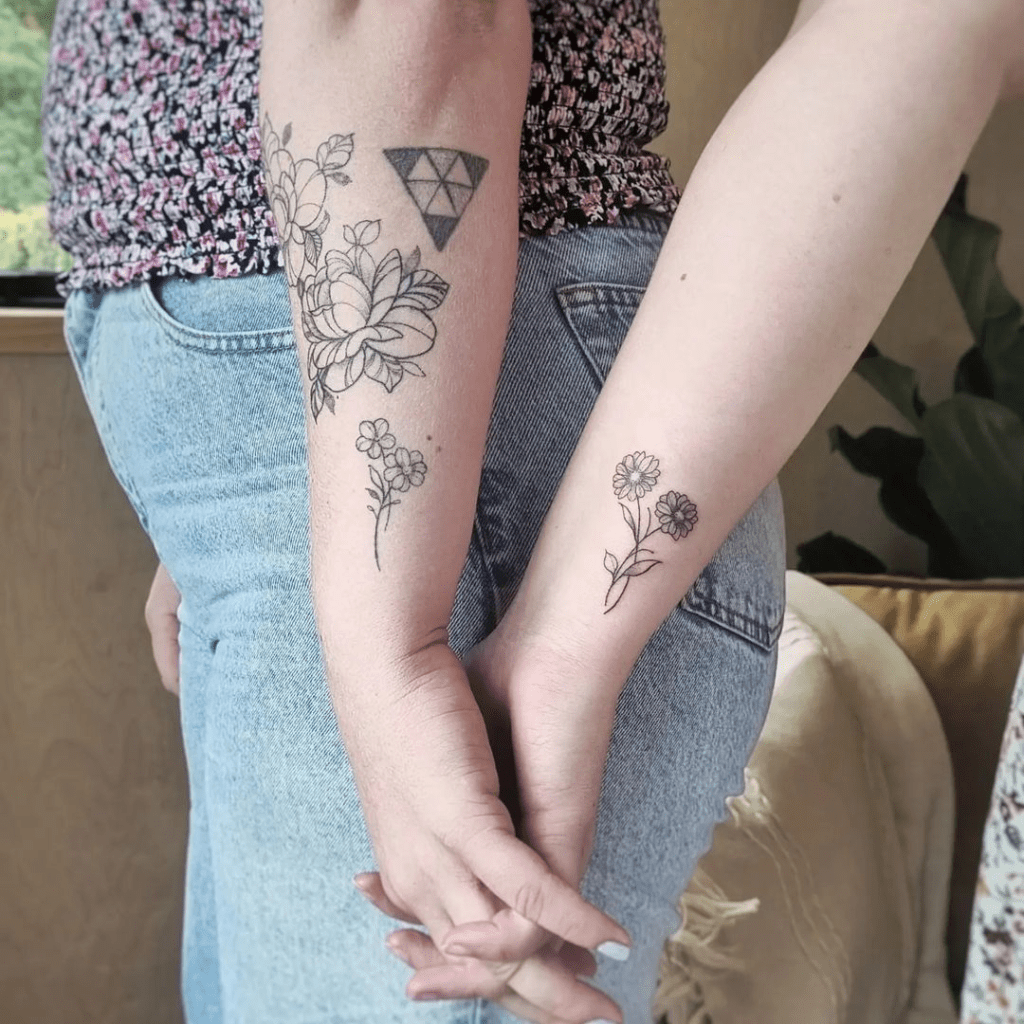 However, if the love is genuine and this individual means a great deal to you, you might commemorate the bond with matching pair tattoos. Carrying the same tales together is more than romantic and you can find the perfect symbol to represent your life together.
Find A New Hobby To Do Together
Just because you're bored doesn't imply you don't love your partner. Engaging in activities as a couple is a great way to bring some variety to your lives together and break the monotony of everyday living. The two of you may deepen your relationship by taking up a new pastime together.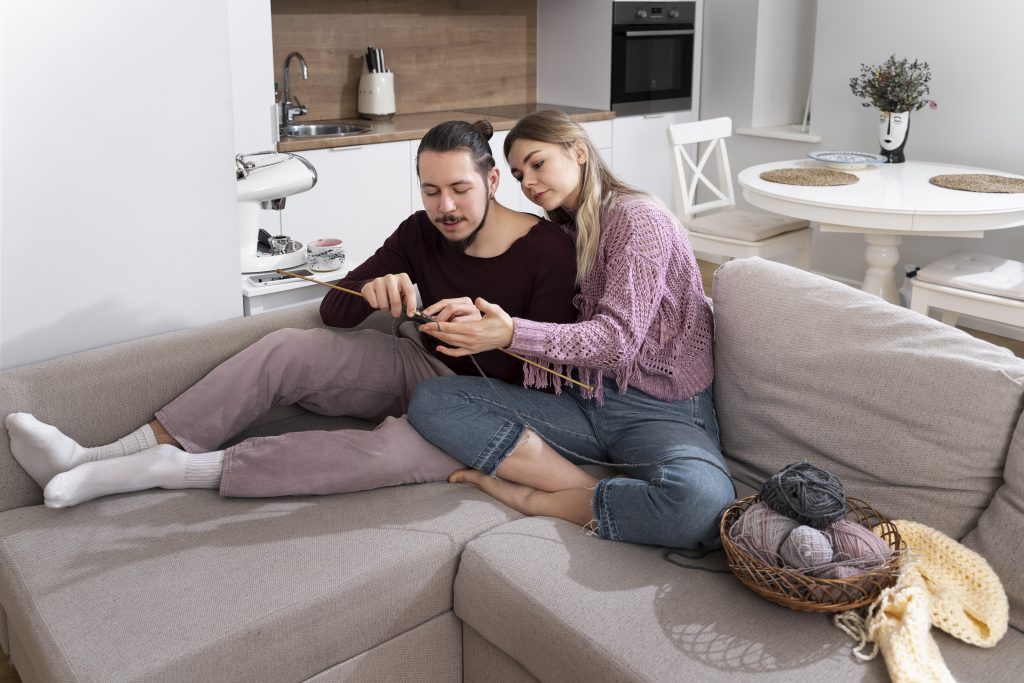 You'll be able to forget about your worries and have a good time with your loved one and open yourself up to learn new things. It's really refreshing and grounding to remember that, even though we're full-grown people, we still have the ability to be excited about new things.
Back To Where It Started
Try to re-create the excitement you had the very first time you went out with your significant other by going all the way back to the beginning. Make an exact copy of everything, including the clothes both of you were wearing, the food you ate, and even the movie you could have seen together.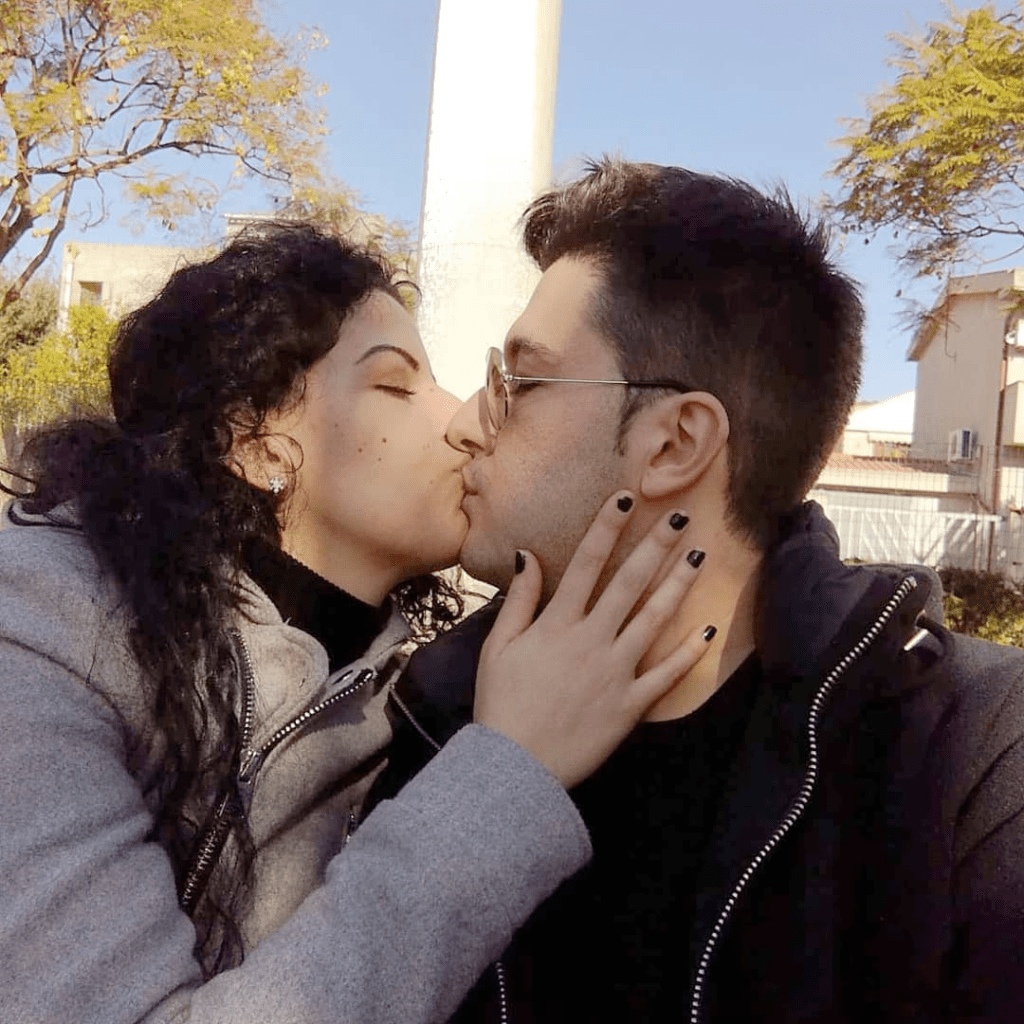 It may be a fun and exciting way to recall how far you've gone since the early days of your relationship, and it can also help you remember some of the goals and ambitions that you've had for your future. Re-creating a first date is one way to do both things simultaneously.
Go On Adventures
You can still go on an adventure when you're part of a pair, and not just a solo traveler anymore. You will bond with one another more deeply, get to know one another better, and be inspired by one another, laying the groundwork for exciting days to come.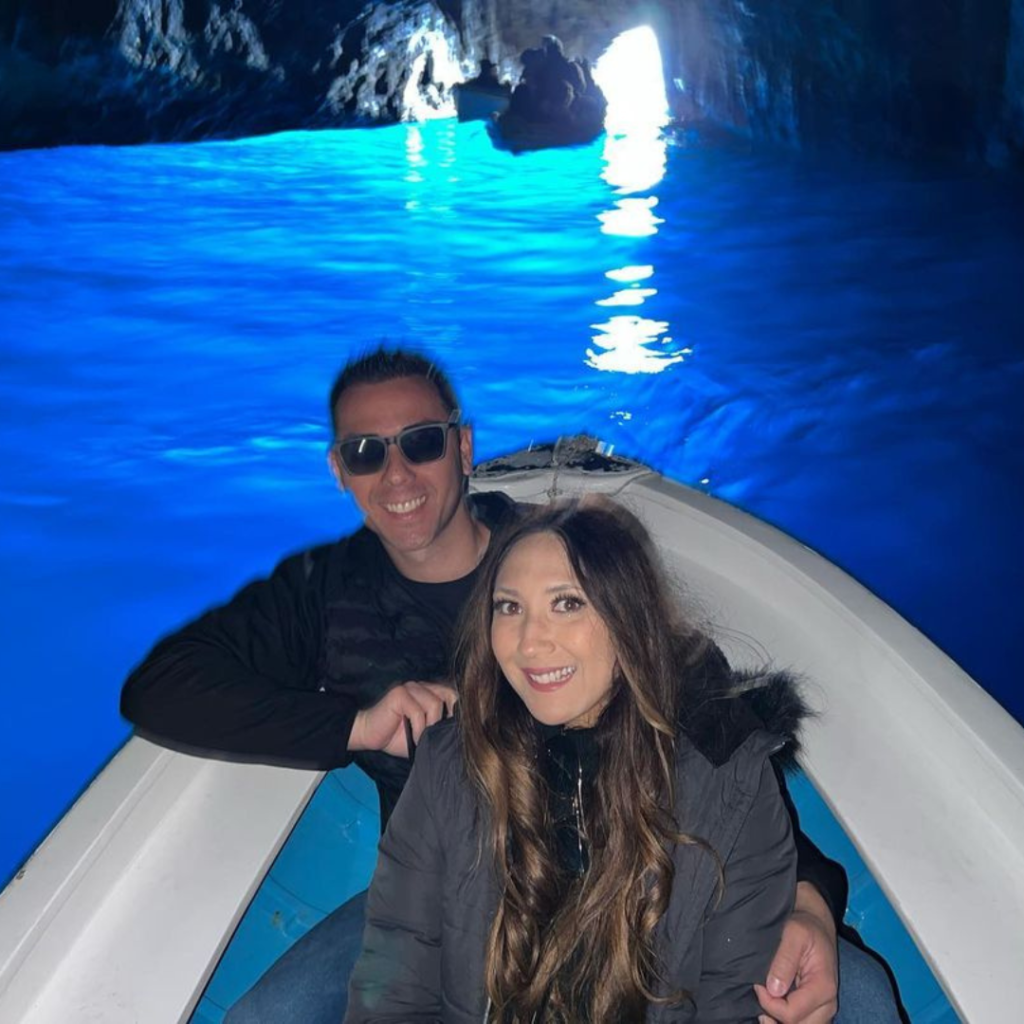 We really believe that romance should always include adventure. We also believe that when on an adventure holiday, it's necessary to be comfortable. There must also be times to unwind; it can't only be about pushing ourselves to the edge. These locations combine romantic adventure getaways with a touch of luxury.
Milkshake Time
This is a cute and cheesy way to show your sweetheart how much you care for them, but it works. Going out and getting yourselves a milkshake to share sounds silly, even childish but any relationship can benefit from some silly time.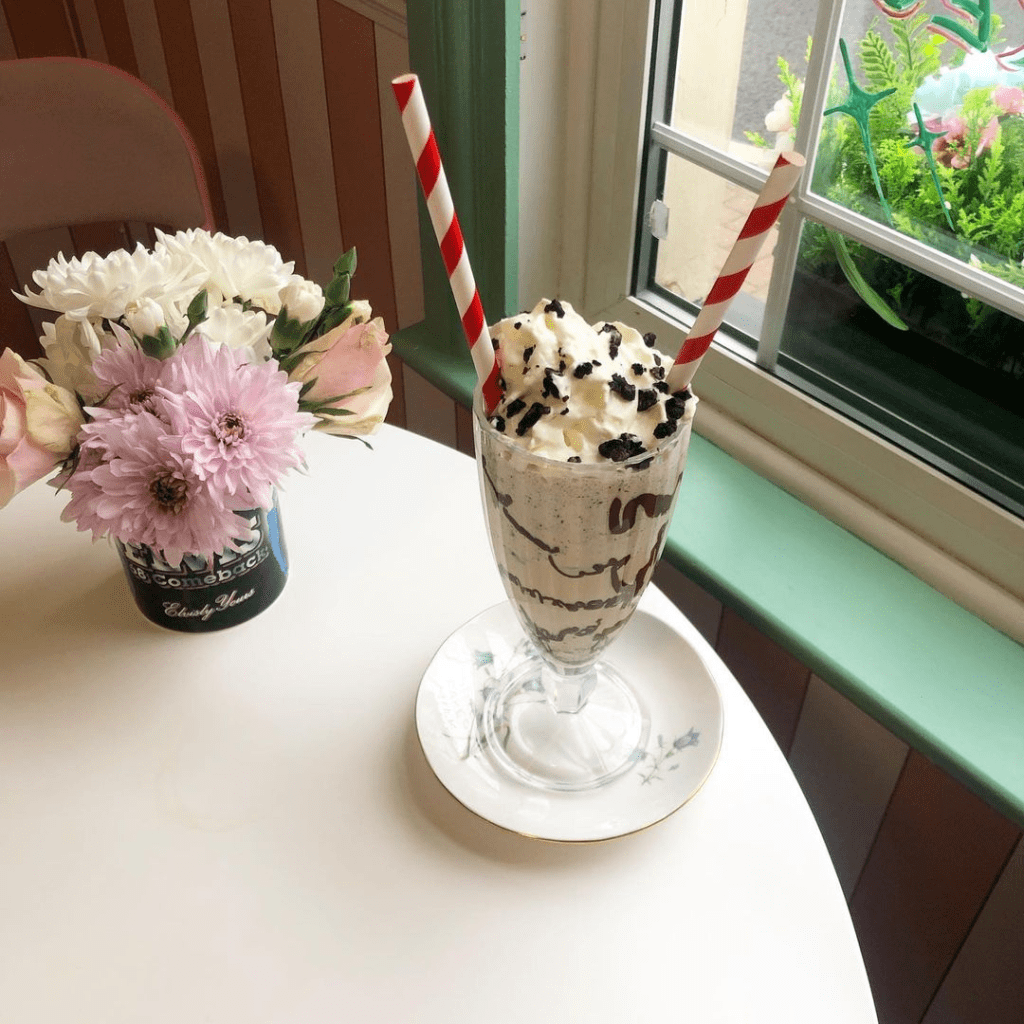 Nowadays, we only see this cliché in old movies and TV shows, but there's a reason it was popular. The trope aims at those who have an attachment to adorable love displays, but if you're into something more discrete, try the milkshake thing at home.
Learn Your Love Language
Do you always shower your beloved with affection, or do you prefer to spend quiet, undistracted moments together? Are you someone who enjoys surprising others with presents, or do you enjoy well-planned events? Whatever speaks to you, learn and lean into it. Every couple has their own way to show love.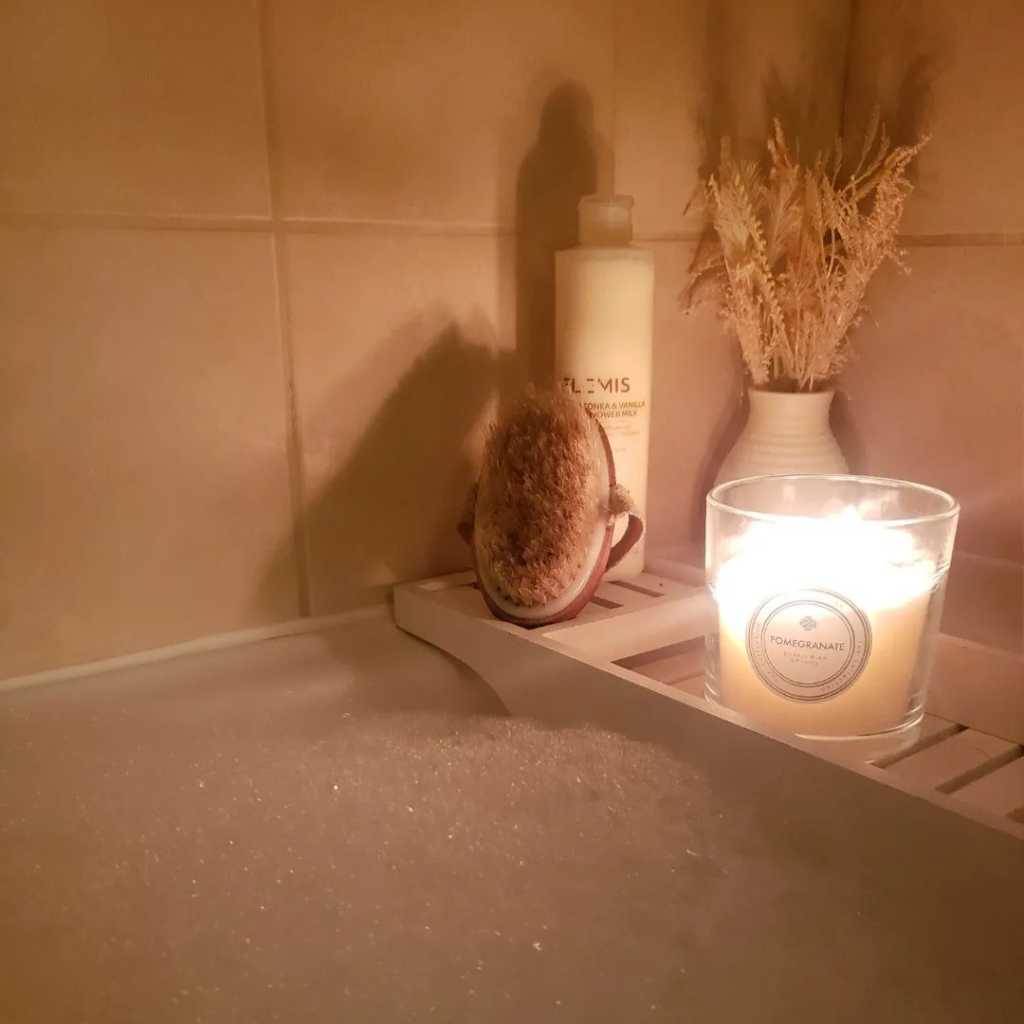 Draw a bubble bath for your SO. Light scented candles, turn on relaxing music, and hide their laptop—help them unwind without the added distraction of the daily grind. Remember that your relationship is like a universe that you and your soulmate inhabit, so learning how to express your love is key.
Extreme Sports
It's fun to live for the adrenaline rush, but it's even better to share it, especially with the person your heart beats for. Whether it's a gift for a birthday, a wedding, or a trip, you should think about doing something that will make you remember it for the rest of your life.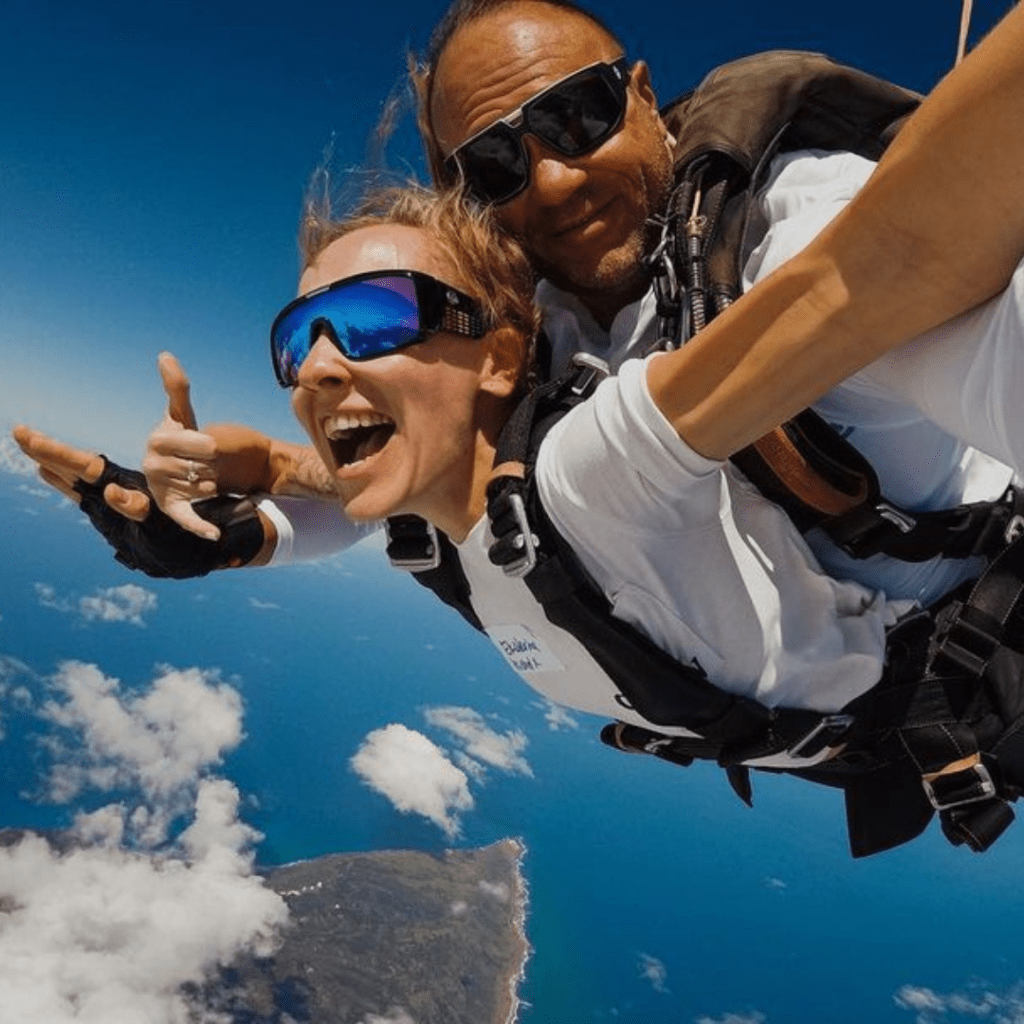 Enjoy the depth of the world under the water and forget about the gray, dull weather above. Scuba diving is a unique experience that lets you find fun passes, see beautiful corals, reefs, and fish, or just cruise between shipwrecks.
Playing A New Version Of Twister
Instead of just sitting around staring at your phones all night, find a fun game to play that forces you to interact with each other. The game of "Would you rather" is always good for a few laughs, but it may also be used to reminisce or learn something new.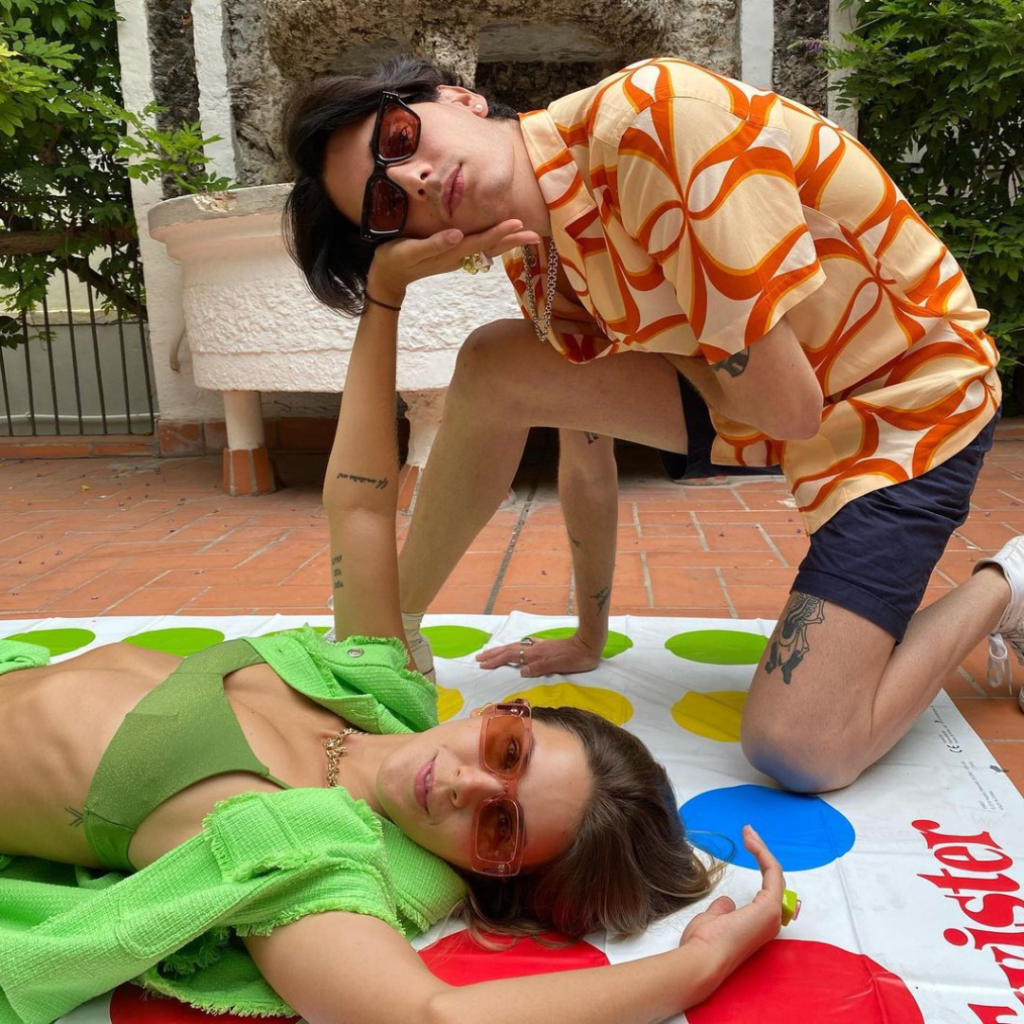 Twister is one of the best date night games. By playing Twister with your boo, you get to test your flexibility and even get the chance to turn up the heat with a new and spicy take on the game.
See What The Future Holds For You
People often look to the tarot for answers to questions about love. "Am I on the same page as my partner? What can I expect from my relationship going forward?" There are a few cards in the tarot deck that almost always show good changes in your love life.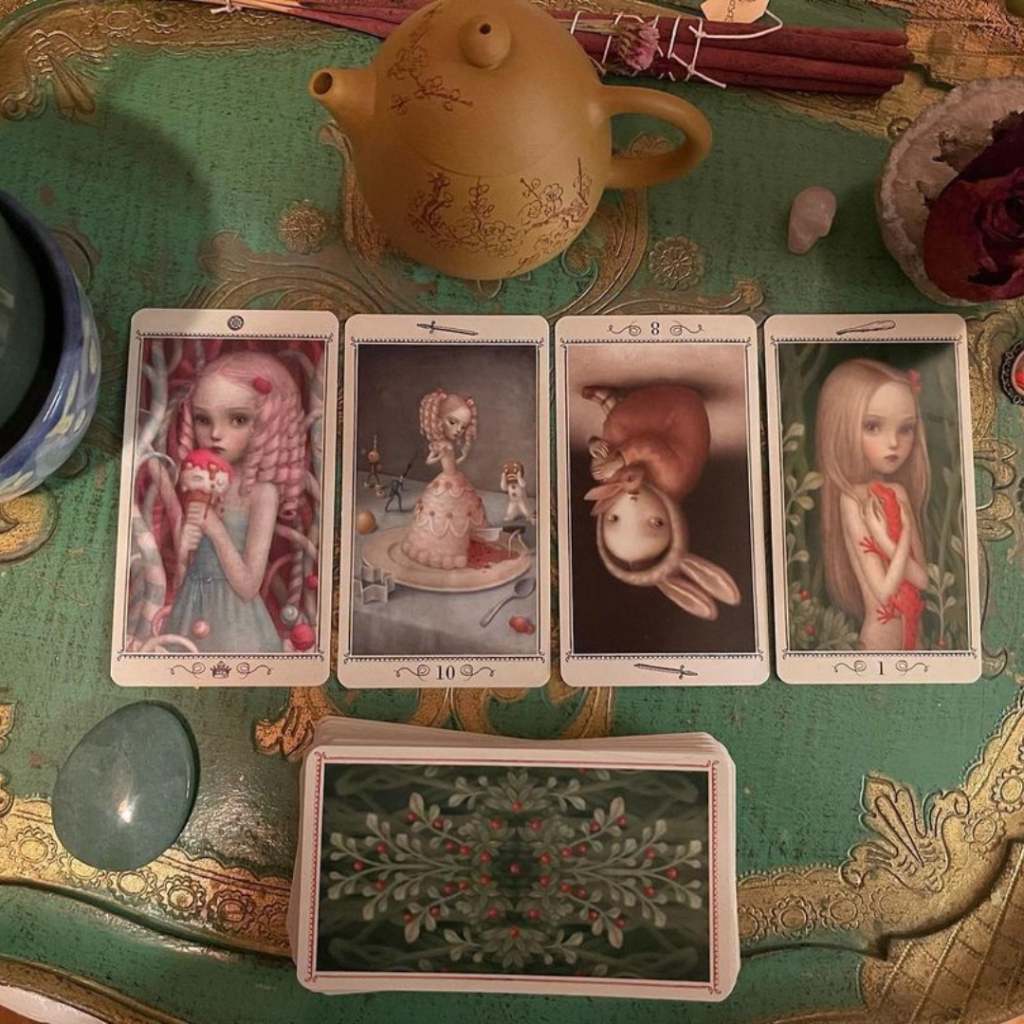 The Lovers card, for example, is often misunderstood as a sign of a new love interest. In fact, when this tarot card shows up, it usually means that a friendship or relationship is getting stronger. Your goals and aims are the same, so you can move toward each other.
Work Out Together
Working out has a plethora of benefits. Aside from getting in shape or keeping up with a healthy practice, working out boosts your mood and makes you feel good—even if you end up flopping to the gym floor every time.
Why not do this alongside your other half? You can help motivate one another if you're both not big fans of working out, or simply use it as a time to enjoy each other's company as you work to better your body and spirits.
Stargaze On The Rooftop
Nothing beats snuggling up in a blanket on the rooftop or on the top of a mountain with your significant other while gazing at the stars. The stars may not move, but it always feels like no two stargazing nights are the same. This is because we are always finding fresh and exciting natural attractions.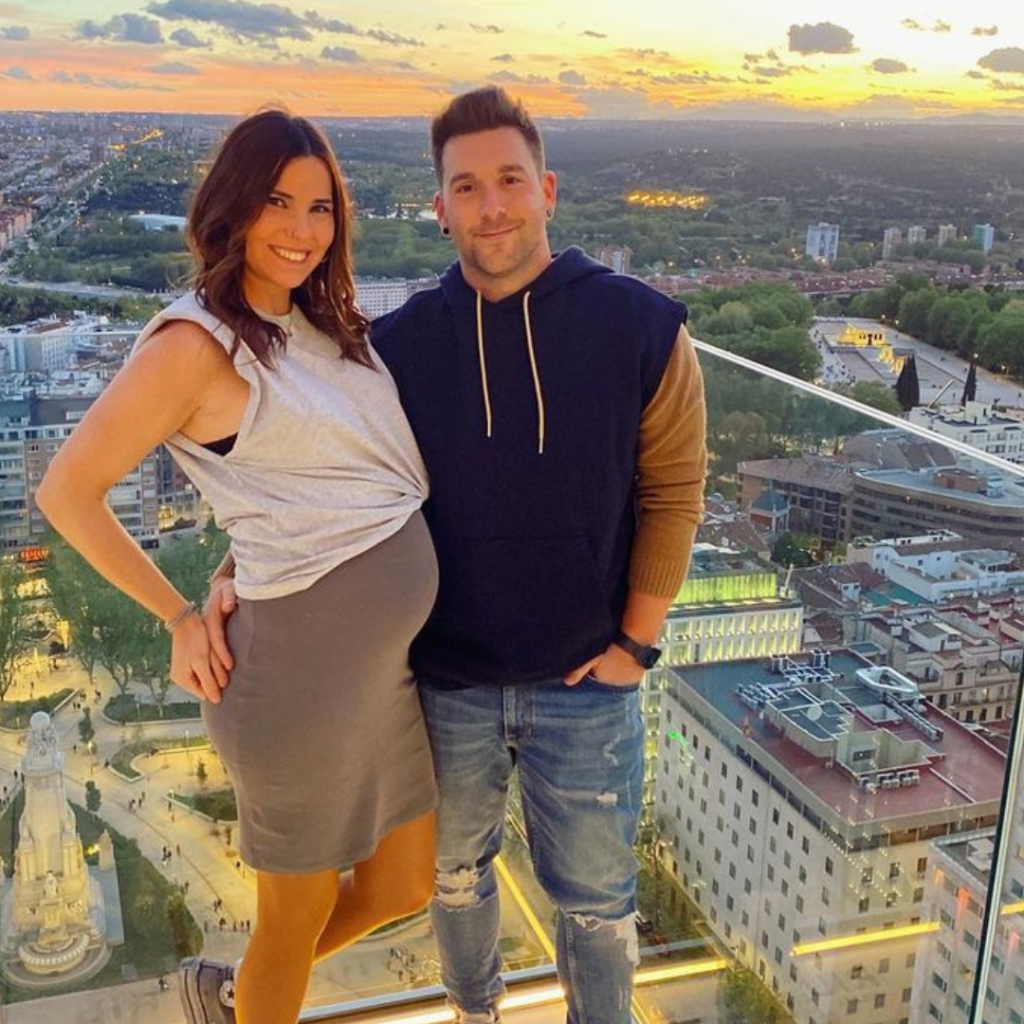 When you go stargazing, you get a new perspective on life. Put a cuddly blanket, some wine and comfort food, and any other necessities in a basket, throw it in the trunk of your car, grab your lover, and escape the city for a romantic getaway.