Accessorizing The Bride Squad – Five Tips For Accessories Shopping
By Fatime G September 12, 2021
---
You've sorted out your gown, caterers, venues, and bridesmaids' dresses, and now it's time for the final touches- accessories. Picking out the right jewelry and accessories for your bridesmaid isn't something to jump right into, especially if you'd want a sense of cohesion at your wedding. These five tips will help you nail the bride squad accessories.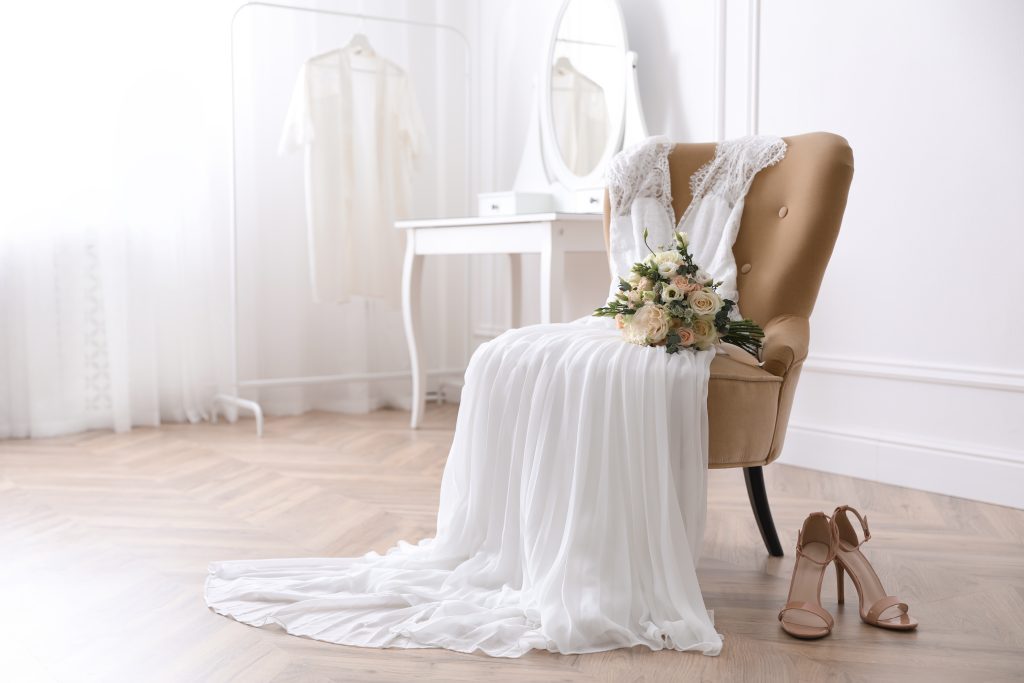 1. Have A Chat With Your Girls
No one expects you to have it all figured out, so don't shy away from engaging your bridesmaids- if anything, they'd appreciate it. Talking it through with your bridesmaid will help put a lot into perspective; you get to understand what the team is comfortable with, who's got allergic reactions to some metals, and whether or not you might need to get some clip-on for that one bridesmaid.
3. Consider The Necklines
Accessorizing comes after dress shopping for a reason. Stylists recommend statement necklaces or dangling earrings for a sweetheart neckline. Alternatively, a simple pendant necklace would perfectly complement a V-neck bridesmaid dress. Compare your bridesmaid necklines to an assortment of jewelry types to find what would be most flattering.

4. Hairdos And Jewelry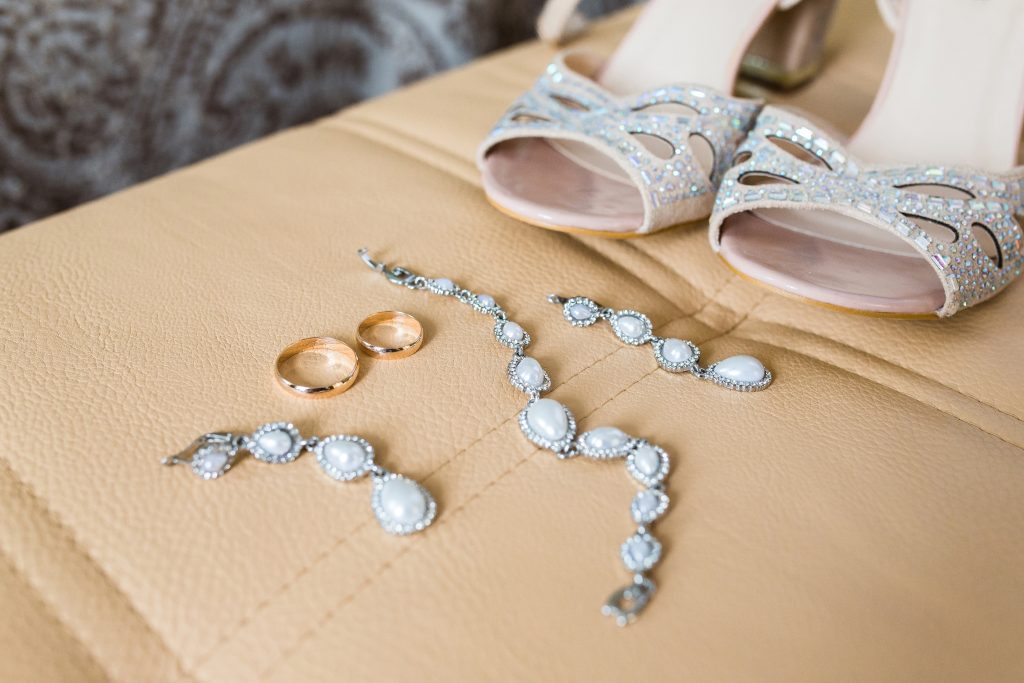 We don't have any written rules; however, a few hairstyles and jewelry pieces pair well together. For instance, an ornate barrette or sparkly clip-ins would bring out any hair updo. Similarly, most updos marry well with a pair of elegant dangling earrings. Knowing which hairstyle you're working with gets you one step closer to finding the perfect accessories for your bridesmaid.
5. Mix And Match
Play around with colors, textures, and fabrics- use your wedding color palette and bridesmaids' gown as your motif to accessorize. Some jewelry temperature and textures work well with specific tones and materials. Picture how gorgeously rose gold brings out the blush or how perfectly sapphires accentuate earth tones and work this into your accessorizing game.

Last Word
There is yet a cookie-cutter formula to accessorize bridesmaids' outfits; however, we stand with simplicity. Considering how much work you put into picking out the maids' dresses, it would suck if exquisite jewelry pieces overshadowed them. Play it safe with the mantra; less is more when accessory shopping for your bridesmaids.